Lake Arrowhead is a beautiful mountain resort located in the San Bernardino Mountains of Southern California. It's a popular destination for outdoor enthusiasts and families looking for a peaceful getaway from the hustle and bustle of city life. With stunning scenery, recreational activities, and plenty of shops and restaurants, Lake Arrowhead has something for everyone. Well, if you love to travel then you should read our recent guide on 10 Awesome Things To Do in Strawberry AZ.
Top things to do in Lake Arrowhead
From outdoor adventures to cultural experiences, there are many exciting things to do in Lake Arrowhead. Here are the top things to do in Lake Arrowhead.
Hiking near Lake Arrowhead is an unforgettable experience. Not only does it offer beautiful lake views, but it also offers the chance to observe native wildlife and explore unique rock formations. With over 150 miles of trails, there's a perfect path for adventurers of all levels, from families with young children to experienced hikers alike.
One of the most popular routes is Heart Rock or Seeley Creek Trail, a one-mile hike that rewards visitors with a breathtaking view of its namesake feature. This giant rock formation resembles a heart symbol. This trailhead is easily accessible by taking the Rim of the World Scenic Byway, just 10 miles from Lake Arrowhead. Well, mountain tracking has always been so famous. So, if you are one of those who want to experience and explore mountains then give a quick read to our research guide on 8 Must Things To Do At Mount Shasta.
Moreover, nature lovers will enjoy exploring Lake Gregory Regional Park's Nature Loop and Deep Creek Hot Springs to the north. The Nature Loop offers a stroll around the lake on easy terrain and is an excellent spot for bird-watching or picnicking. Deep Creek Hot Springs provides an enriching adventure with hot springs scattered among lush vegetation and views of mountain pinnacles along its banks.
Experience the Fun of Water Activities at Picturesque Lake Arrowhead!
View Website
Get Directions
PERFECT FOR: Who want to experience the fun water activities
Visitors to Lake Arrowhead can enjoy its tranquil waters all year round, but the summer months are prevalent. There is something for everyone, from power boating and fishing to cruises and water-ski lessons. Whether you prefer a more leisurely approach by renting a boat or heading out on a chartered tour, this lake has plenty of options for experiencing its beautiful lakeside scenery.
Any personal watercraft, including kayaks and canoes, must be registered with the Arrowhead Lake Association and have a current membership. Upon registering, boat operators can select from several docks and launching locations. The Queen Tour Boat is an excellent option for first-time visitors wanting to experience the scenic beauty of this majestic lake. The one-hour tour provides stunning views of the surrounding mountains and wildlife sightings like eagles, ospreys, ducks, and geese. It's also common to see deer along the shoreline grazing.
For those looking for adventure on their terms, many independent activities are available, like guided fishing charters, sailing lessons, and jet ski trips around the lake's edges or between its cover. Scuba diving is a fantastic way to get close to nature and discover lost treasures buried in this inviting lake's depths for those interested in exploring below the surface.
Suppose you're looking for a more relaxed activity. In that case, boating and fishing are ideal choices – nothing beats sitting back with a line in the water, watching your float bob in anticipation! Spend your time cherishing the duchess yacht charter service. Their luxurious yachts with amazing services are something super exciting.
Well, service provides a comfortable ride along with the music, snacks, drinks, and a cozy place to enjoy with your loved ones under the beautiful scenes from lake arrowhead. Well, Lake Arrowhead is known for its clear waters, making it a popular spot for boating, fishing, and other water activities. Rent a boat or take a guided tour to enjoy the stunning scenery from the water.
No matter what type of activity you are looking for – from heart-racing thrills to peaceful relaxation -you'll find it at Lake Arrowhead! With so many offerings to choose from, it's no wonder why so many people make this lake their go-to destination each year.
Similar Article: 10 Thrilling Things To Do In Buckhead
Visiting Lake Arrowhead Village is a beautiful way to experience all California offers in one place. This charming village is located in the San Bernardino Mountains. It has stunning views of Lake Arrowhead and plenty of outdoor activities. Whether you're willing for an adventurous day trip or a relaxing weekend getaway, this village is the perfect destination for any nature enthusiast.
The village consists of over 70 unique shops and restaurants, making it easy to explore its many offerings. From gift shops with local souvenirs and apparel to delicious eateries with diverse cuisine options, there's something for everyone here. You can find boutiques offering designer clothing, art galleries showcasing works from talented local artists, and even an old-fashioned candy store. With a variety to choose from, you'll quickly find something that fits your style.
At nightfall, take some spectacular vistas at one of Lake Arrowhead Village's many lookout points or have dinner at one of their waterfront restaurants for an exceptional evening experience. Regardless of the season, bundle up as temperatures can dip below freezing during winter months! With so much beauty and culture surrounding this charming mountain town, it's easy to see why so many people come back again and again to enjoy everything that Village has to offer – from its picturesque views to its vibrant nightlife scene.
Mountain biking is a popular activity in Lake Arrowhead, offering a variety of trails suitable for different skill levels. The San Bernardino Mountains surrounding Lake Arrowhead provide a diverse landscape for mountain bikers to explore, from smooth singletrack to rocky descents. This type of outdoor recreation is perfect for those who love the thrill of adventure and the area's scenic views.
There are several popular trails in the Lake Arrowhead area, each offering its unique challenge and views. Experienced riders can tackle the steep and rocky descents, while beginners can enjoy a leisurely ride through the scenic forests. Many trails also offer views of the lake and surrounding mountains, making them an attractive option for tourists and locals alike.
Before heading out on a mountain bike adventure in Lake Arrowhead, you must check with local authorities or a bike rental company for information on the best trails and bike-friendly roads. Additionally, follow proper safety guidelines and bring necessary gear, such as a helmet, water, and appropriate clothing for the weather. Mountain biking in Lake Arrowhead is a great way to enjoy a challenging workout while taking in the area's natural beauty.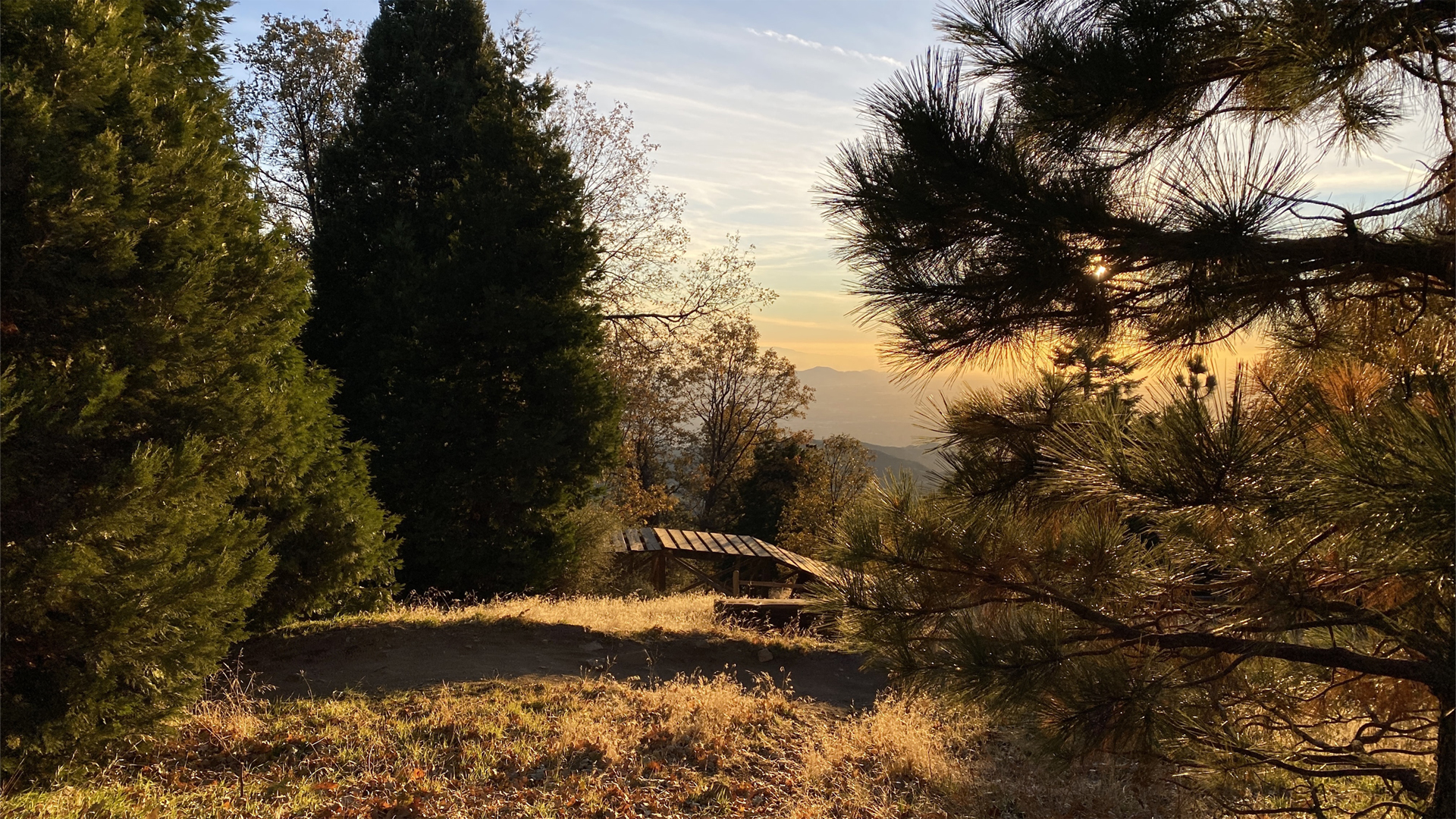 SkyPark at Santa's Village is a thrilling, family-friendly, holiday-themed park with great outdoor activities for everyone to enjoy. From the heart-pounding rush of the zip line to scaling up the rock climbing wall and beyond, there's something for everyone here! Even more exciting, a petting zoo filled with friendly animals and birds is sure to make your visit even more special.
The park is beautifully landscaped, with lush trees and colorful flowers creating a tranquil atmosphere. Every pathway takes you on an adventure as you explore all SkyPark offers. From the pirate ship play area to the mini golf course and picnic areas—it's no wonder this park is one of the most popular attractions in the area.
In addition, the staff at SkyPark provides top-notch customer service with an emphasis on safety and fun. They offer helpful tips and tricks on making your day as enjoyable as possible while keeping everyone safe no matter what activity they're participating in. With so much to do and see, it's easy to see why people come back time after time to take advantage of all that SkyPark has to offer!
Lake Arrowhead provides several luxurious spas and wellness centers for visitors to enjoy. The Spa is a beautiful facility located directly on the lake, offering a variety of massage therapy treatments and facial and body wraps. It also features a full-service salon and fitness center, where guests can enjoy various activities, including yoga, aerobics, and Pilates.
For those seeking something even more indulgent, there's the Spa at Saddleback Inn; this lavish spa offers a range of treatments such as facials, massages, and hydrotherapy. During their visit, guests can also relax in the outdoor hot tub or poolside lounge chairs. Additionally, the Spa provides access to state-of-the-art wellness equipment in its fully equipped gymnasium.
Furthermore, an onsite nutritionist can craft individualized meal plans to help guests maintain their health goals while on vacation. With its breathtaking views of the lake and its tranquil atmosphere, Lake Arrowhead is an ideal destination for those looking to take some time out from their busy lives and relax in luxury. However, if you are a traveler & want to spend your vacations in luxury hotels then check out our guide on 8 Expert Recommendations for the Best Hotels in Dallas.
Enjoy the premium Golfing experience at Mountain Meadows Golf Course
View Website
Get Directions
PERFECT FOR: Those who want to spend time in sports
Lake Arrowhead is home to some of the best golf courses in Southern California, including the prestigious Country Club and the picturesque Mountain Meadows Golf Course. The Club has been delighting golfers for over 90 years, offering a challenging 18-hole championship golf course, swimming pool and spa facility, full-service restaurant and bar, and breathtaking views of the surrounding landscape.
The Mountain Meadows Golf Course is an 18-hole executive course that features hilly terrain and spectacular mountain views, making it an ideal spot to take in the natural splendor of this majestic setting while you play golf. Both facilities offer excellent practice facilities and professional-level instruction from experienced teaching professionals.
In addition to great golfing opportunities, both courses are conveniently located near many amenities such as restaurants, shopping centers, and other recreational activities. Whether looking for a relaxing game of golf or a more competitive round with friends, Lake Arrowhead's top-notch courses have something for everyone.
Near the lake's west shore, visit the Mountain History Museum to learn more about history. Here visitors will find an array of interactive displays, fascinating artifacts, and photographs that tell the story of this mountainous region. Spanning centuries of history, the museum covers native cultures, logging, and even a touch of Hollywood that makes for an informative and entertaining experience.
The Rim of the World Historical Society is dedicated to preserving this area's history and has established this museum. Inside the restored firehouse awaits a trove of knowledge about local culture and lifestyles from days gone by. The friendly staff is available to answer any questions regarding exhibits or artifacts. It's easy to get lost in time as you explore each historical nook and cranny!
Visitors may wander through various informative displays, including several easy-to-read information panels alongside photographs and artifacts from years past. In addition, the museum has an extensive collection of books and documents that provide additional information on various topics related to its long history.
The Mountain History Museum typically opens weekends outside of winter; check its official website for current operating hours before planning your visit. With its interactive exhibits, fascinating artifacts, and knowledgeable staff, exploring its depths promises an enriching time for all ages!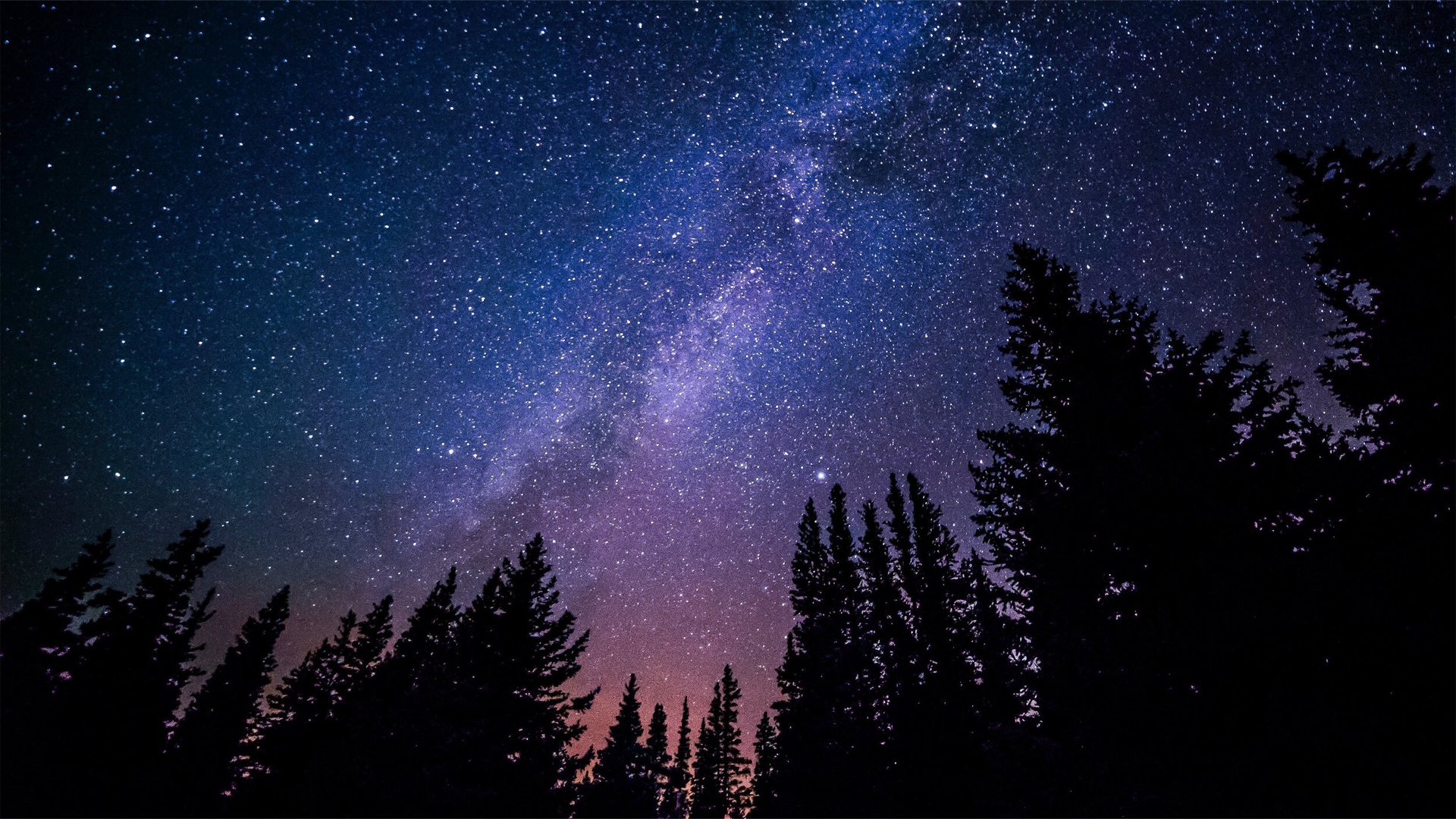 Mountain Skies Astronomical is a truly unique observatory, offering an excellent and affordable experience to those who wish to explore the mysteries of the night sky. Since its foundation in 1989, Mountain Skies has been providing quality stargazing experiences for people of all ages in the area. The observatory features a state-of-the-art telescope accompanied by knowledgeable professionals ready to answer questions and guide visitors through the tour.
On top of this, Mountain Skies also offers interactive programs such as stargazing seminars, astronomy lectures, and onsite tours that use their powerful telescope. It is a great way to learn about the starry night sky and its many wonders. Furthermore, Mountain Skies Astronomical also has a gift shop where you can buy souvenirs related to astronomy or star maps.
Whether you are just curious about stars or trying to learn more about them, there is no better place than Mountain Skies Astronomical for experiencing the wonders of our galaxy. With its knowledgeable staff and activities geared toward education, it's an excellent opportunity for anyone looking for an unforgettable experience!
Things to Consider before going Lake Arrowhead
It's no wonder that Lake Arrowhead is one of the most popular tourist destinations for outdoor enthusiasts. Before you take your next trip to this fantastic location, there are a few things you should consider.
Accommodations — The first thing you will want to consider when planning your trip is accommodations. Lake Arrowhead offers various lodging options, from luxurious resorts to cosy cabins. There are also several long-term rental properties if you intend to stay in the area for a long time. Before making a reservation for a room, be sure to investigate all of your options!
Activities — Lake Arrowhead is full of fun activities for visitors of all ages. From swimming and boating in the lake to exploring local hiking trails or even visiting one of the nearby ski resorts, there's something for everyone here. Make sure to do some research before planning your trip to take advantage of Lake Arrowhead's benefits.
Weather — You should also be aware that the weather in Lake Arrowhead can change quickly and dramatically throughout the year. During winter, temperatures can drop significantly, and snowfall is common, making it essential to pack accordingly if you plan to visit. In addition, thunderstorms are common during summer months, so make sure you bring rain gear just in case!
Pack Appropriately — With temperatures ranging from hot and sunny to cold and snowy depending on the season, it is essential to ensure you have the proper clothing and equipment for your trip—pack layers to adjust as needed throughout your time at Lake Arrowhead. Ensure to include items such as hats, gloves, sunblock, and rain gear in case you encounter inclement weather during your stay.
Know Your Options — On Lake Arrowhead, there are several things to do, like fishing, hiking, boating, swimming, and more. Before you go, research what activities are available during your stay. It will help ensure that you make the most out of your visit by taking advantage of all these beautiful location offers.
Understand Regulations — It is essential to understand local regulations when visiting Lake Arrowhead. Be aware of restrictions regarding fishing licenses, permits, and boating laws before heading out on the water or casting a line offshore. It is also wise to familiarize yourself with state park rules and regulations before entering any restricted areas within the park system.
How Do We Pick Our Recommendations
Hopdes is committed to connecting visitors and locals with the most exciting experiences. Our team carefully curates these recommendations by researching destinations, considering personal experiences and vetting reviews from previous customers. As a result, you can be sure that our list includes thrilling entertainment while delivering an enjoyable experience every time! Hopdes proudly provides only the best suggestions for things to see and do in the recommended destinations.
Conclusion
Arrowhead offers a plethora of opportunities for adventure seekers. Spend the day out on the lake fishing or canoeing around the crystal clear waters. Hike through some of Southern California's most beautiful trails and enjoy panoramic views of towering trees as you ascend some of the highest peaks in the area. For a more leisurely activity, take a relaxing stroll along the village's pedestrian-friendly boardwalk, which overlooks the lakefront beach park below. In short, there is something for everyone.
10 Amazing Things You Can Do In Lake Arrowhead - FAQs
What is Lake Arrowhead known for?
Lake Arrowhead is a resort town in California known for its scenic mountain lake and recreational activities.
What is the best month to go to Lake Arrowhead?
The best month to visit Lake Arrowhead depends on personal preference and the activities you plan to enjoy. Summer months, June to August, are famous for the outdoors while fall offers scenic views of autumn foliage and cooler temperatures. Winter months bring the opportunity for winter sports, while spring shows mild temperatures and beautiful wildflower blooms.
Can I swim in Lake Arrowhead?
Yes, Lake Arrowhead is a recreational lake, and swimming is one of the popular activities.
What is the closest city to Lake Arrowhead?
The closest city to Lake Arrowhead is San Bernardino, California, approximately 45 miles from the lake.
Is Lake Arrowhead a city or a town?
Lake Arrowhead is a census-designated place (CDP) and resort town in San Bernardino County, California.