Strawberry, AZ is a small town tucked away in northern Arizona and the hidden gem of Gila County. Surrounded by miles of towering red rocks and picturesque landscapes, the area provides locals and visitors alike with plenty of activities for all types of adventure seekers. Whether you're looking for something leisurely or thrilling to do, there is no shortage of fun things to experience in this idyllic destination. From exploring historical sites to trying out your hand at fishing, Strawberry has it all! Read on to find out our top 10 recommendations for awesome things to do in Strawberry AZ. You won't want to miss out!
Also Read: Top 10 Things To Do On Your Day Trips From San Francisco
10 Things To Do in Strawberry AZ
Strawberry, Arizona is an incredible place to visit with a wide variety of exciting activities and attractions. From outdoor adventures to historical sites and cultural events, visitors can find something for everyone! Here are the top 10 things to experience while visiting Strawberry, AZ:
Explore the History and Culture of Pine-Strawberry with an exciting visit to the Pine-Strawberry Museum!
View Website
Get Directions
PERFECT FOR: Exploring Arizona's past with its unique collection of history and artifacts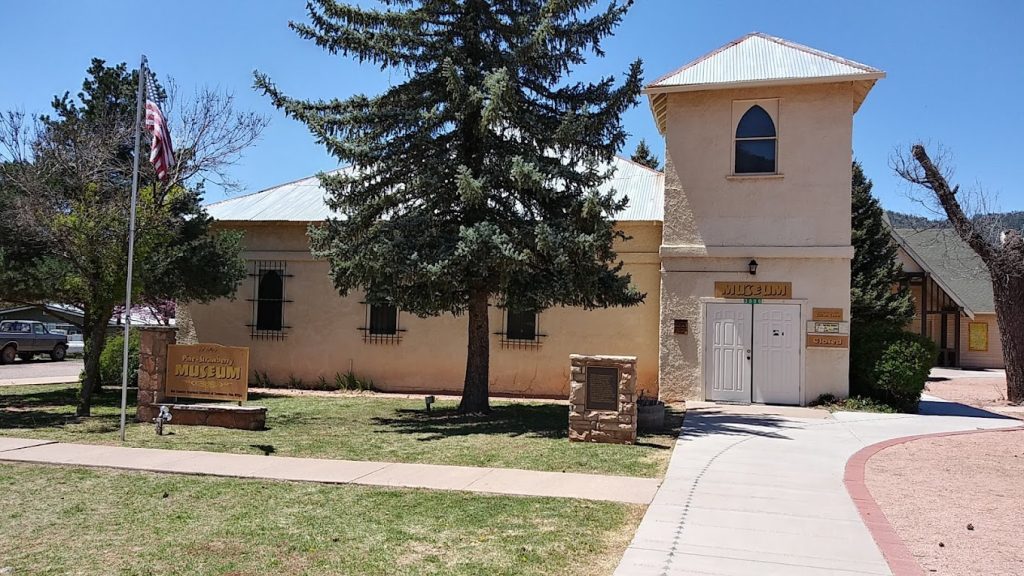 The Pine-Strawberry Museum was established in 1979 and is a top stop for historians and history enthusiasts. Situated just under Arizona's Backbone, the iconic Mogollon Rim, the museum showcases artifacts from prehistoric times as well as antiques from the early immigrants.
Here you can find wash buckets, cutlery, irons, bowls, and oil lamps dating back to 1945. In addition to this, the museum also exhibits artifacts from nearby plateau regions that serve as examples of early explorers' tools.
With such a wide array of history on display, it's no wonder the Pine-Strawberry Museum is so popular among visitors exploring Strawberry, AZ. It's an experience sure to leave a lasting impression.
For a truly unique and educational exploration of history, the Pine-Strawberry Museum is an absolute must-see. The museum conveys the area's rich past in a way that both locals and visitors will appreciate.
With its captivating displays and artifacts, the Pine-Strawberry Museum is sure to be a memorable highlight of any visit to Strawberry, AZ.
Uncover the Educational History of Strawberry with a visit to the historic Strawberry Schoolhouse!
View Website
Get Directions
PERFECT FOR: Learning the unique history and culture of Arizona's Pine-Strawberry region.
Located in Strawberry, Arizona, the Strawberry Schoolhouse is a historic one-room schoolhouse. Constructed in 1885 out of pine logs, it is regarded as the "oldest standing schoolhouse in Arizona" and serves as a completely restored regional history museum. In May 2005, it was listed on the National Register of Historic Places.
The schoolhouse features an exhibit from a classroom from the late nineteenth century, including original desks and chalkboards. It is a unique example of a wood schoolhouse from Arizona that has survived the effect of time.
A visit to the Strawberry Schoolhouse is truly like stepping back in time, providing a glimpse into the past and bringing history to life.
Aside from the display of historical artifacts, the Strawberry Schoolhouse also offers educational programs such as field trips, lectures, classes, and workshops. It is a great resource for those who wish to learn more about Arizona's history.
Furthermore, it also serves as an excellent venue for private events such as birthday parties, weddings, and more.
Visiting the Strawberry Schoolhouse is an excellent way to explore the past while enjoying the present. It is a great opportunity to connect with Arizona's history and culture in a unique setting.
The schoolhouse provides a fascinating look at how education and life have changed throughout the years and is a great spot to explore and appreciate the region's fascinating past. The Strawberry Schoolhouse is an incredible gem that should not be missed when visiting Strawberry, AZ.
With its architecture and ambiance, it is a must-see destination for anyone who wishes to experience Arizona's historic charm.
On the contrary if you're looking for some fun things to do in the vicinity of beacon? Try these 7 Incredible Things That You Can Do In Beacon.
Enjoy Hiking, Camping, Boating, and a host of other outdoor activities in Tonto National Forest!
View Website
Get Directions
PERFECT FOR: A nature lover's paradise, with its diverse landscapes and abundant wildlife
The Tonto National Forest, one of Arizona's six nature reserves, is the largest in the state at 2,873,200 acres. With heights ranging from 1,400 feet in the Sonoran Desert to higher elevations with wooded slopes and rimmed cabins, guests can take in a multitude of landscapes.
Moreover, the Tonto National Forest is a popular destination among those looking for an "urban" forest experience.
The Highline Trail, one of the nation's first National Recreation Trails, runs through this sprawling landscape. From far away, visitors can capture breathtaking views of the mountains and forests.
The Ponderosa pine forests are particularly picturesque and are a popular destination for those looking to observe rare rock formations.
No matter what type of outdoor experience you're looking for, the Tonto National Forest is an ideal venue. Whether it's an open-air tent or a camper, horseback riding or RV camping, or individual or group trips – this forest provides an array of activities for all types of visitors.
Those who love the outdoors will no doubt feel at home here, looking out at the views and breathing in the fresh air.
Immerse Yourself in The Rustic Charm Of Old County Inn, A Cozy Lodging Nestled In A Historic Landscape
View Website
Get Directions
PERFECT FOR: An idyllic escape with its cozy, historic ambiance and beautiful mountain views.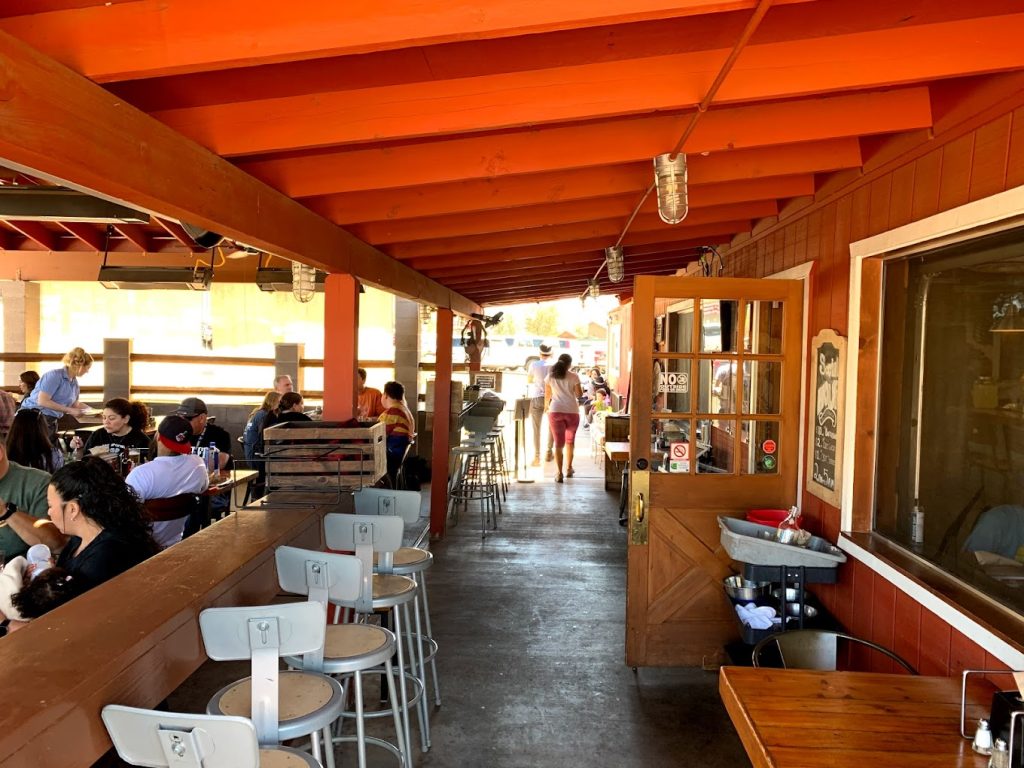 Old County Inn, located just five minutes away from Strawberry, Arizona in Rim County, is a great place to enjoy delicious and freshly prepared food. They offer simple yet tasty dishes that are all made with locally sourced ingredients whenever possible.
The restaurant's goal is clear – to make sure everyone can enjoy delicious and well-prepared food without having to break the bank. They have a variety of dishes on offer, from wood-fired pizzas and sausages to fresh fruit juices and craft beers. All of these are served in generous portions for everyone's enjoyment.
The Old County Inn also provides visitors with some breathtaking views of Rim Country which can be enjoyed even more with a pint of craft beer or a scrumptious pizza. The atmosphere of the place is inviting, allowing people to take time for themselves and relax in the warm ambiance.
People looking for delicious food made from scratch should not miss the chance to visit Old County Inn. Everything here is created with love and care, offering visitors the chance to experience what Arizona has to offer.
Whether it is a craft beer or one of their famous pizzas, you will be sure to enjoy your time here and create some truly marvelous memories.
So if you're in the area, make sure to pay a visit and delight your taste buds with the delicious creations from Old County Inn! With the wonderful views of Rim Country and generous portions, it's sure to be an unforgettable experience.
Embark on an Outdoor Adventure with a Breathtaking Hike on the Pine-Strawberry Trail!
View Website
Get Directions
PERFECT FOR: A scenic hike or bike ride, with stunning views and plenty of wildlife to observe.
The Pine-Strawberry area of Gila County and the Tonto National Forest is a popular destination for hikers, bikers, horseback riders, and nature lovers. Located on the northern boundary of Arizona, the villages of Pine and Strawberry offer breathtaking scenery and serene tranquility.
The area is renowned for its 13.4 km (8.3 miles) point-to-point path, which takes an average of 3 hours and 50 minutes to complete and is generally considered difficult.
Pine Strawberry Fuel Reduction Inc. strives to improve the area's trails through sustainable practices such as adding new pathways, maintaining existing ones, and introducing educational components.
The months from March to November are the most ideal for hiking this route, and visitors often encounter other hikers, mountain bikers, or runners.
The trail is also popular among families due to its pet-friendly nature – in some places, dogs are permitted to be off-leash. The trails not only provide recreational opportunities but also contribute to the local economy while preserving the rural atmosphere of the area.
The Pine-Strawberry Trail is not only popular among adventure seekers, but it also provides a great opportunity to simply relax and observe nature in its pristine glory.
Whether visitors decide to hike, walk, run or bike through the trail's majesty and beauty, they are sure to be mesmerized by the stunning landscape and captivated by the serenity of the surrounding forest.
The Pine-Strawberry Trail is truly a special destination that should be experienced by all outdoors enthusiasts. The picturesque villages of Pine and Strawberry are the perfect place to explore, unwind and appreciate nature's beauty.
From spectacular sights to peaceful moments, this trail promises a rewarding journey for all who take it.
Recommended read: Insiders Guide To The Best Pizza in Dubai
Experience All The Natural Wonders Of Strawberry Inn, And Enjoy An Array Of Activities!
View Website
Get Directions
PERFECT FOR: A memorable holiday, with its charming country atmosphere and luxurious amenities.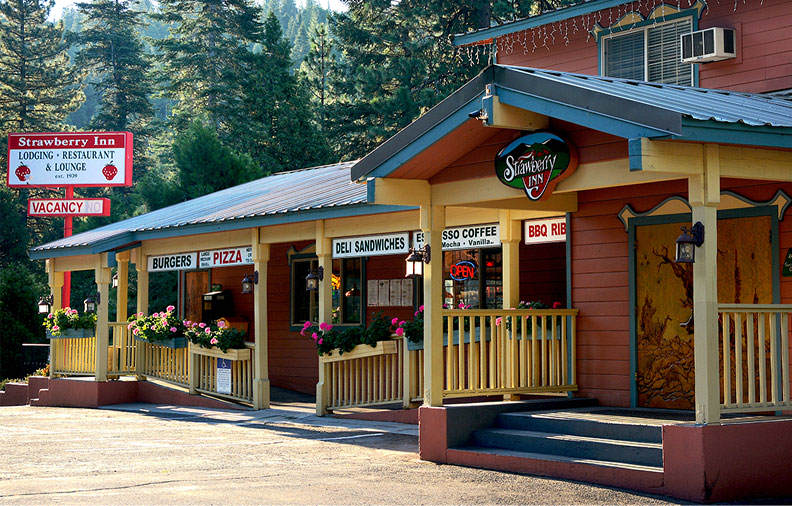 If you are looking for a unique place to stay the night and continue your trip the next day, then look no further than the Strawberry Inn. This boutique hotel is perfect for nature lovers, adventurers, and travelers alike who are looking for an unforgettable experience.
The Inn, which first opened its doors in 2020, has recently expanded with 12 brand new cottages and Windmill Coffee.
Choose from private cabins such as The Guest House, The Creek Cabin, The Bungalow, The Bunkhouse, and Tiny Cottages for a family vacation or a romantic getaway. Or if you're feeling adventurous, opt for an Airstream glamping trip.
The Strawberry Inn is sure to make your stay a special one with its modern cottage flair. Expect shiplap walls, luxurious pillow tops, and linen bedding that will ensure you have the most peaceful night's sleep.
The Creek Cabin sleeps up to 4 people and comes with all the amenities needed for a perfect family retreat, including a laundry room and a heated tub. It also has a huge kitchen, equipped with everything you'll need to make delicious meals for your family or friends.
Whether it's for a corporate retreat, family reunion, or just a romantic break away from the hustle and bustle of everyday life, the Strawberry Inn is an ideal destination to make some unforgettable memories. Book your stay now and experience all that this boutique hotel has to offer. You won't be disappointed!
Also read: Enjoy Your Vacation Trip With These 8 Best Resorts In Utah
Savor The Flavor Of Windmill Coffee: Made With Carefully Sourced Beans For A Smooth Cup
View Website
Get Directions
PERFECT FOR: A cozy cafe experience with freshly brewed coffee and delicious baked goods
Founded in the 1970s, Windmill Coffee has been a part of the Pine/Strawberry community for over 40 years.
Windmill Coffee was originally a barbecue joint, tanning salon, and storage unit, but is now owned and operated by Dan and Marina, who moved from Southern California to Arizona by way of Phoenix.
With the opening of their coffee shop, they are delighted to offer the local community delicious freshly roasted coffee. As a multi-generational business, they take pride in being a family-run business.
Visitors to Strawberry, Arizona can purchase drinks at Windmill Coffee's walk-up window and enjoy them overlooking the scenic landscape. Alternatively, locals and guests of The Strawberry Inn can have coffee delivered to their door.
Whether you are on the lookout for an adventure, just passing through, or simply want to enjoy a great cup of coffee from the comfort of your own home, Windmill Coffee's tasty range of freshly roasted beans will not disappoint!
Take An Adventure On The Bear Foot Trail And Experience Nature In Its Purest Form
View Website
Get Directions
PERFECT FOR: A challenging outdoor adventure with stunning scenery.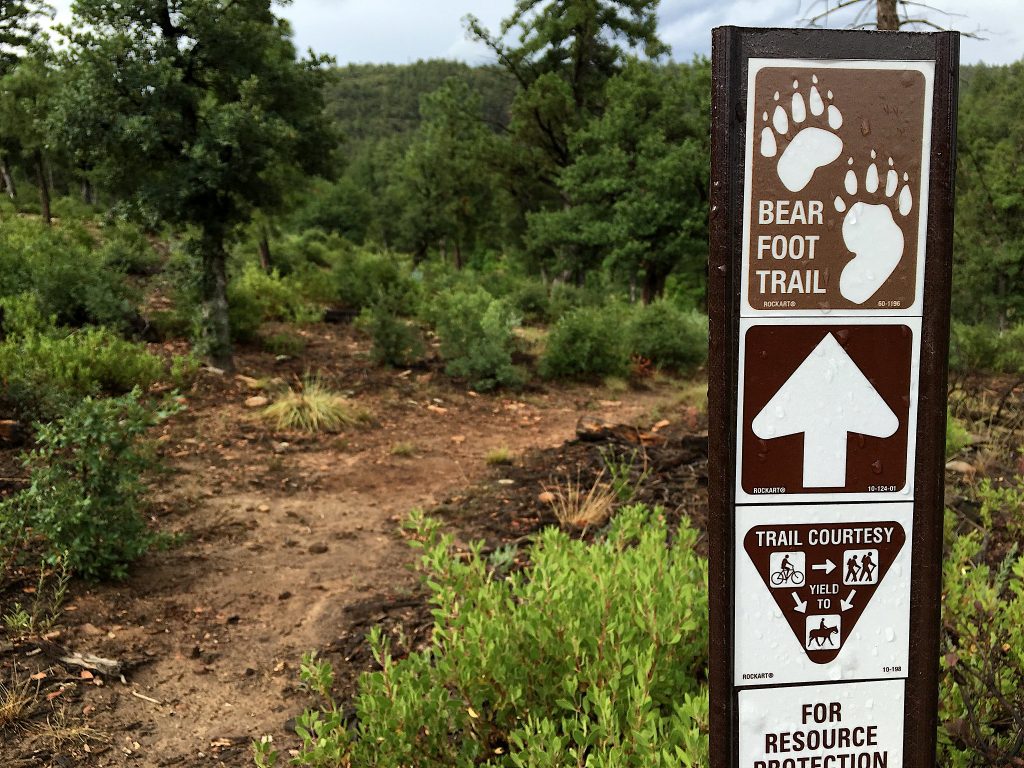 For a great adventure, head to the Bear Foot Trail in Strawberry, Arizona. This moderately difficult trail features stunning views and multiple small climbs as you make your way through the rough terrain. Although often wet due to a lot of rainfall, it soon dries up so don't let that stop you!
If you're seeking a unique adventure beyond the Bear Foot Trail, take a brief trip north to Camp Lomia and explore Pine Canyon. This incredible canyon provides an unforgettable out-and-back trail experience that has plenty of surprises in store for you.
So whether it's the Bear Foot Trail or Pine Canyon, there's something for everyone in Strawberry, Arizona. With incredible views and a great chance to explore nature, this destination is certainly worth the trip!
Enjoy A Wide Range Of Activities From Biking And Hiking To Fishing And Wildlife Watching At Pine Creek RV Park!
View Website
Get Directions
PERFECT FOR: A comfortable camping experience with modern amenities and beautiful views
If you are looking for a place to have an adventurous experience in Strawberry, Pine Creek Rv Park is the perfect destination. They have several activities planned throughout the year which makes it an ideal place to visit.
One of the most popular experiences at Pine-Strawberry is horseback riding. Visitors can explore different trails with a guided tour at Kohl's Ranch Stables.
The area also has several lakes that are perfect for fishing, stand-up paddle boarding, kayaking, and just relaxing. Bear Canyon Lake, Chevelon Lake, and Blue Ridge Reservoir are some of the most popular spots. Additionally, the park has scenic trails that are perfect for a peaceful walk.
With so many activities to choose from, it's sure to be a fun time! You can't afford to miss this amazing opportunity, so don't let it pass you by.
Things to Consider Before Visiting Strawberry, AZ
Visiting Strawberry, AZ can be a great adventure, but there are some important things to consider before embarking on your journey. From the best time of year to visit and what type of clothing to bring, to where you will stay, and how you will get around once you're there, these considerations need to be made to make your trip as enjoyable and stress-free as possible.
Best Time of Year — Strawberry, AZ is home to many seasonal attractions, making it important to plan your visit at the right time of year. The summer months tend to be warmest and driest, but fall can also offer pleasant temperatures and some spectacular colors in the foliage.
What to Pack — Remember to pack clothing and shoes that can withstand the often unpredictable weather conditions of the desert. Light layers, a hat, sunscreen, sunglasses, and plenty of water are also essential for a comfortable visit.
Accommodations — There are many lodging options available in Strawberry, AZ for any budget or taste. From luxurious resorts to rustic cabins and camping spots, there's something for everyone.
Transportation — Renting a car or bringing your own will be essential when visiting Strawberry, AZ. Be sure to check the local traffic laws before you go to ensure a smooth trip.
With some careful planning and research, your visit to Strawberry, AZ can be an enjoyable and memorable experience. Enjoy the natural beauty, meet the friendly locals, and explore the unique attractions that make this destination so special.
How Do We Pick Our Recommendations?
To make our recommendations for picking the top 10 awesome things to do in Strawberry, AZ, we thoroughly research the area. We look at all of the attractions, activities, and experiences that are available to explore. We also consider any local culture and history that might be interesting or impactful on your day trip. Additionally, we take into account how easy it is to access each location, as well as any additional services that may be necessary for making your trip a success. Cost and affordability are also important factors in our assessment of the various attractions and activities. Finally, our team of adventure seekers personally take part in those activities and interact with the people who have experienced each activity personally so that we can give honest feedback about what to expect on your day trip. From there, we determine which experiences would make the best experience for your day trip from Strawberry, AZ.
Recommended read: 10 Thrilling Things To Do In Buckhead
10 Awesome Things To Do in Strawberry AZ- From Leisurely to Thrilling- FAQs
What are some of the best activities to do in Strawberry, AZ?
Strawberry, AZ offers a wide range of leisurely and thrilling activities such as camping, fishing, mountain biking, hiking, kayaking, horseback riding, rock climbing, and more!
What is the best way to experience the natural beauty of Strawberry, AZ?
To truly experience the natural beauty of Strawberry, AZ, visitors should take part in some of the outdoor activities offered. Hiking, camping, fishing, and mountain biking are all great ways to explore the area.
Are there any family-friendly activities in Strawberry, AZ?
Yes! Families can enjoy a wide range of activities in Strawberry, AZ such as visiting the Tonto National Monument, exploring Fossil Creek Wild and Scenic River, or strolling around the Verde River Greenway.