If you're looking for things to do in Florence, AL, you'll be spoiled for choice with the abundance of places to visit, experiences to enjoy, and activities to partake in. Many travel junkies have Florence on their bucket list due to its outdoor attractions, amazing eateries, historical monuments and museums, adventurous parks, and fishing lakes. Florence is part of the Shoals, which includes three other cities that are Sheffield, Tuscumbia, and Muscle Shoals.
Enjoying the Great Outdoors: The Best Things to Do in Florence, AL
To delve further into the enticing city of Florence, we have curated a list of the best things you can do in Florence, AL.
Florence is home to some of the best fishing spots in the city as the Tennessee River flows throughout the area, making it an attractive spot for tourists to experience. If you are someone who enjoys fishing as a hobby, Lake Pickwick, Lake Wheeler, and Wilson Lake are the top fishing spots you must visit.
Created from a series of dams in the area, these fishing spots are brimmed with a variety of fish like catfish, crappie, saltwater stripe, sauger, bream, smallmouth bass, and largemouth bass. Not only that, the lakes feature various terrains that fishers can choose to explore and experiment with their fishing experience.
To make fishing even more exciting, Florence city conducts fishing tournaments all year round where anglers from across the country participate and compete to get their hands on the best catch.
While the residents enjoy fishing throughout the year, the peak months for catching fish like smallmouth bass are March and April. Whenever you plan on visiting Florence, going fishing would be a memorable experience to add into your list of things to do.
Recommended Reading: These Are The 7 Best Eateries On Lake Minnetonka
This one is a common favorite among children, adults, and elders alike. The George H. Carroll Lion Habitat was built in the year 2002 and is worth $1.3 million. Visitors from across the state come to the University of North Alabama to see the lion mascot Leo III. The habitat is home to several lions, including adult lions and cubs. Visitors can observe these majestic animals in a safe and controlled environment.
The area has water streams, a waterfall, and a pond along with amenities necessary for lions under the guidelines of AZA (Association of Zoos and Aquariums).
When you enter the habitat, you are expected to follow certain guidelines such as remaining on designated pathways designed for the public, not throwing any objects into the exhibit, showing courtesy to the animal, and visiting without your domesticated pets.
One can also learn a lot about animal conservation over here. The habitat is dedicated to conservation efforts for lions and other big cats. Visitors can learn about the challenges these animals face in the wild and what can be done to protect them. Overall, it is one of the best things to do in Florence, Alabama as seeing lions upfront so close isn't something you do regularly!
Over the years, adventure parks have become a major source of fun and entertainment for the public and the city of Florence has not failed to catch up with the trend. If you wish to spend a remarkable family day on your visit to Florence, Killen Time Adventure Park is definitely worth a try!
Some activities that you can expect at Killen Time include LavaLane and Windmill Way Mini Golf at $3.5 for kids and $4.50 for adults, Hillbilly Hoedown Shooting Gallery at $2 per game, The Bunker Laser Tag at $3 per person and Retro Arcade ranging from $0.50 to $1.00 per person. Youngsters and teenagers especially have a blast competing in these games so we would definitely recommend you to visit Killen Time for an instant dopamine boost.
The park also offers several other fun activities including Zip Line, High Ropes Course, Paintball, Axe Throwing, Mountain Biking, and Hiking. With all these activities, it becomes the ideal getaway in Florence, Alabama for elders as well as children!
You can also book parties at Killen Time for different days and at various hours as per the availability. They provide bookings for open days and book private parties on days when the park is otherwise closed. The parties are a blend of fun games, food, and drinks, an ambiance that you can enjoy along with your friends and family, and 'kill time' just in a more fun way.
Park Recommendations: Fancy the Nature at These Lush Parks in Dubai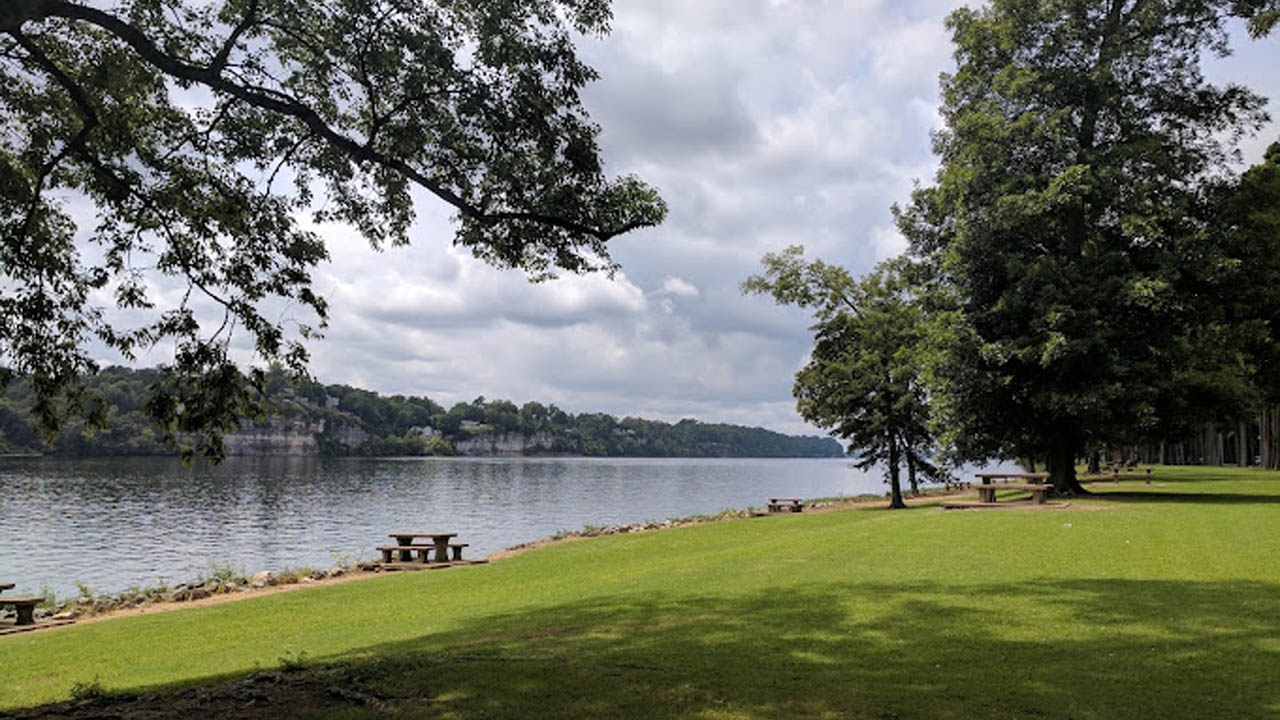 When it comes to recreational activities and the possibilities of having endless fun, Florence has limitless options. The McFarland Park situation between the Tennessee River and Downtown Florence is one such place where the city comes together for multiple recreational activities that allow residents and visitors to unwind from the grind of everyday life.
Every year, McFarland Park hosts a number of festivals and special events such as the BassMasters Fishing Tournament and Trail of Tears motorcycle ride.
The park features sixty campsites, a soccer field, playgrounds for children, boat ramps, fishing piers, a driving range for golfers, picnic shelters, a jogging trail, individual picnic tables, a restaurant, and a marine store. It is like an all-in-one place where there is something for everyone. People can roam around, play games, eat or drink, or just sit back and relax; the place feels like home.
Apart from that, McFarland is surrounded by many other parks that boast of the vibrancy of this city. We would strongly recommend you to visit McFarland Park with your family and make your visit to Florence a remarkably memorable one.
Editor's Pick: What To Do On Easter 2023: A Definitive Guide
The extraordinary diversity of the things Florence has to offer to its visitors is incredible. Not only is it famous for outdoor recreational activities, but the city is also known for its age-long with music and culture.
The FAME Recording Studios is a must-visit for those who find their solace in. music. If you are looking for something to enrich your knowledge of music and to look into the history of this particular city's music, FAME studios is the right place to invest your time in. You'll also get to see the recording equipment and instruments used by legendary artists like Aretha Franklin and Otis Redding.
FAME Studios occasionally hosts concerts and live music events featuring local and regional musicians. Check the schedule to see if there are any upcoming events that interest you
FAME studios gave rise to artists like Alicia Keys and is paving way for many more to make their mark in the music industry. It has produced hundreds of artists who are revered across the country. The studio has produced chart-topping songs and continues to contribute to the musical scenario with its generation-defining music.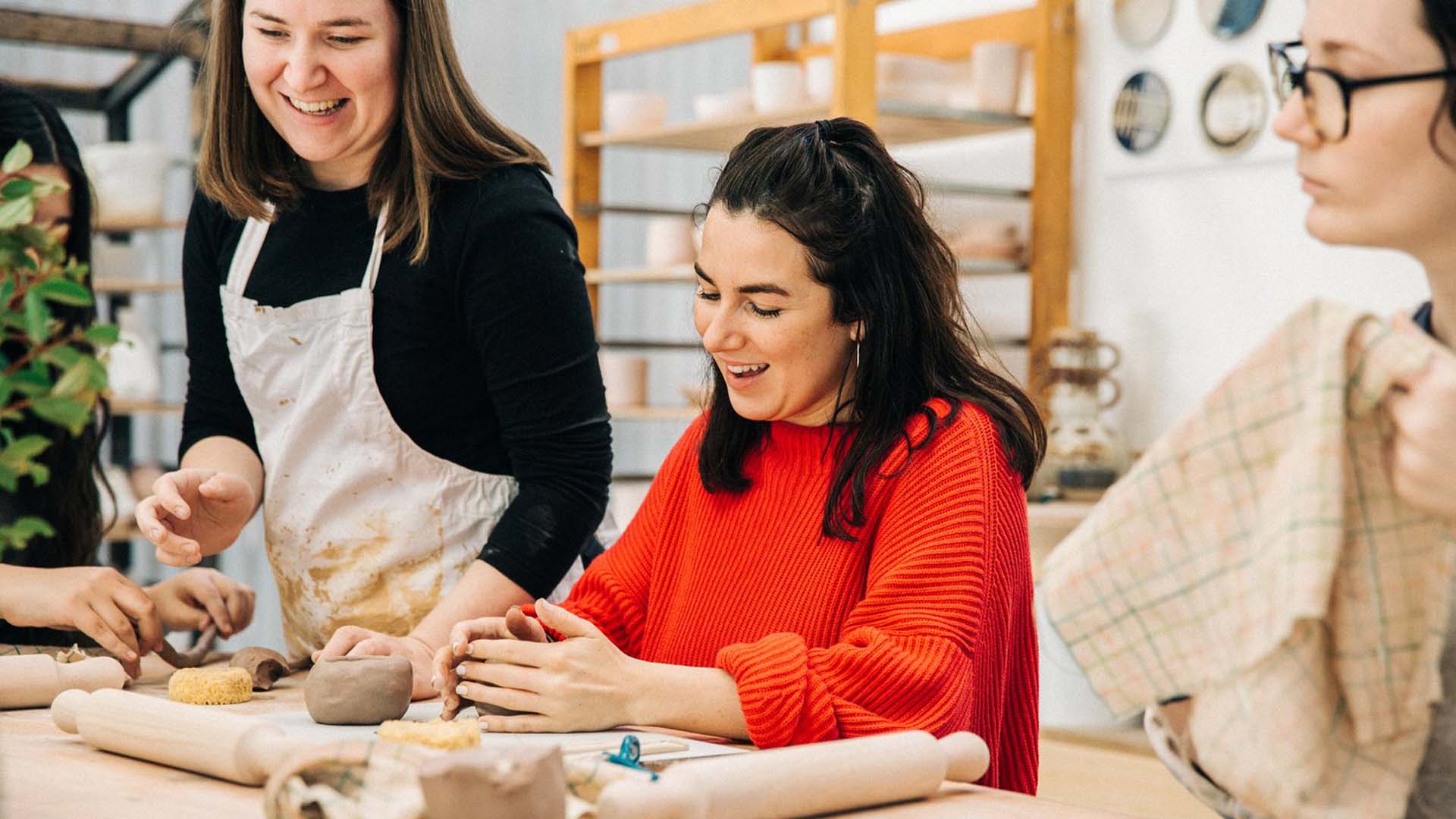 It is a ritual to bring back home souvenirs whenever we visit a place just to cherish the memories. In Florence, you can make this experience much more noteworthy at Clay Bisque Studios. At Clay Bisque, you can paint your own pottery in whatever style or design you want (plate, pot, or vase). After that, you may also spend the afternoon at the studios and decorate your pottery.
Clay Bisque Studios offers workshops and classes on pottery painting techniques such as brush stroke techniques, glaze application, and color theory. These workshops are a great way to learn new skills and techniques and to meet other pottery enthusiasts.
In addition to that, Clay Bisque Studios is a great venue for birthday parties, bridal showers, team-building events, and other group activities. You can reserve the studio for a private event and enjoy a fun and creative activity with your friends or colleagues.
This unique idea is especially appealing for people who have a knack for arts and even for those who just want to spend the evening doing something creative while they talk to people around and even make friends during the process.
After you are done making and decorating your pottery, the staff at Clay Bisque Studios fires your work and you can collect it after a couple of days. It is one of our personal favorite things to do in Florence.
If you are a water-friendly fellow who likes to gaze at lakes, rivers, and sea, this one's for you. The scenic Wheeler Lake Cruises offer guided tours on Lake Wilson and Wheeler Laker. The boat is comfortable and features necessary amenities like restrooms and a full-length roof to look around while you cruise across the scenic lakes.
The cruises are available for the public on weekends and during holidays from May until November. For private groups who wish to book the cruises, the availability is any day or time and available year round.
As far as the prices are concerned, the wheeler lake cruise costs $150 (up to 10 people, plus $10 for each additional person) each additional 1/2 hour is $50 (passenger limit: 24). It usually takes you about 1 hour on a complete tour.
If you are visiting with your significant other, we highly recommend you book a private Wheeler Lake Cruise and have the time of your life with your partner. We assure you that the scenery and aesthetics of the experience will stay with you for a long while.
Cruise Recommendations: Symphony of the Seas: A Complete Guide to the Largest Cruise Ship in the World
As we mentioned earlier, Florence is a place of history, culture, music, art, and all sorts of adventure. This brings us to our next recommendation of things to do in Florence, Alabama and it's visiting Helen Keller's birthplace.
Even if you are not a history geek, considering the contribution Helen Keller made to this State, it would be a pleasant experience to visit her birthplace in Florence.
To give a brief background, Keller was an author, a political activist, and a disability rights advocate. At a very young age, Helen Keller lost her vision and hearing due to a scarlet fever attack. Despite that, she learned to read and speak defying all the odds.
The museum at Helen Keller's Birthplace contains exhibits and artifacts related to the life and legacy of Helen Keller. You'll see personal items, photographs, and other memorabilia that tell the story of her life and work. Besides, The grounds surrounding the house contain a variety of gardens and outdoor exhibits. You can walk through the gardens and see the types of plants that were grown in the area during Helen Keller's childhood.
Here in Florence, you can take a guided tour of her family home and learn about her struggles and achievements throughout her lifetime. She has an incredible story of resilience and hard work; something we can learn from.
Helen Keller's Birthplace hosts a variety of events throughout the year, including lectures, workshops, and special exhibits. Check the schedule to see if there are any upcoming events that interest you.
Things to Consider Before Visiting Florence, Alabama
Here are some of the things that will make your travel more convenient if you prepare yourself in advance.
Weather
The summers in Florence are long and hot whereas winters only last for about two months from December to February. During the rest of the year, the weather remains partly cloudy. Therefore, if you plan on visiting Florence, make sure that you pick a temperate time of the year such as months like March, April, and May. During these months, this Southern city is neither too cold nor too hot and as long as the weather is good, be assured that you will have a great trip.
Cost of Visit
Before you set on your journey to Florence, make a budget for your visit. This includes the number of people who will be accompanying you, if you intend to shop, the cost of admission to the places you want to visit, transportation, etc. we strongly recommend you to search over the internet and take a look at the prices of goods and food in the city and then plan your trip accordingly.
Accommodation
Accommodation is one of the most important and basic essentials for any trip. Before you visit Florence, we suggest you to book your accommodation beforehand so that you do not have to run into any unexpected or unpleasant experiences related to finding a place to live in. The city is friendly and welcoming but it is still better to do your research before you land there.
How We Pick Our Recommendations?
In order to assist our readers with the best recommendations, we prefer firsthand experiences and accounts of our travel team that has been to the places we recommend. Additionally, after thorough research of the places to visit and things to do, we also consider the opinion of other travelers and substantiate our data. This helps us in creating a more validated suggestion for our users.
Conclusion
Florence is known for its rich Native American tradition and the struggles it had to undergo during the Civil Rights Movement. However, the city is not just famous for its historical significance but also lauded for its Southern hospitality. After roaming around Florence virtually and personally, we have come up with a list of things you can do on your visit to Florence, Alabama. As much as we enjoyed making the list, we hope that you have fun exploring this marvelous city and check it off of your list of U.S. cities to visit. We also recommend reading our travel guides to aquariums in Florida and Port Aransas.
Things to do in Florence, Alabama - FAQs
What are the best months to visit Florence, Alabama?
Even though the weather in Florence is quite pleasant all year round, we would suggest you visit between the months of March and May.
Where should I go in Florence, Alabama if I am taking my family along with me?
If you plan to visit Florence with your family, there are plenty of options such as McFarland Park, Wheeler Lake Cruise, and Pickwick Lake.
What places should I visit if I am going to Florence with my significant other/spouse?
If you are visiting with your better half, we would recommend you to visit Clay Bisque Studios, picnic spots in the city and try out local restaurants and shop at traditional markets in the city.
What are some of the outdoor spaces that I can enjoy in Florence?
While the city's major attractions are all outdoors, we recommend fishing spots, parks, and last but not least, the Tennessee River itself.