Houston, Texas is a great city to explore with its rich history, deliciously diverse cuisine, and year-round warm climate. For those looking for an affordable getaway without breaking the bank, there are plenty of budget-friendly day trips within Houston's reach. From scenic nature trails and nearby beaches to historical landmarks and bustling cities, there is something for everyone. Here are 10 budget-friendly day trips from Houston that won't break the bank! Whether you're looking for outdoor activities, cultural attractions, or unique experiences, these affordable getaways will fit any budget. So grab your friends and family, pack your bags, and get ready to have a great time without breaking the bank.
Also Read: Top 10 Things To Do On Your Day Trips From San Francisco.
10 Budget-Friendly Day Trips from Houston
Are you looking for a great time out of town without breaking the bank? Houston has some amazing options for budget-friendly day trips. From fresh seafood to historical sites, here are 10 great ideas for your next-day trips from Houston:
Space Center Houston: Take a Trip to Outer Space Without Leaving Houston
View Website
Get Directions
PERFECT FOR: Experiencing the wonders of space exploration.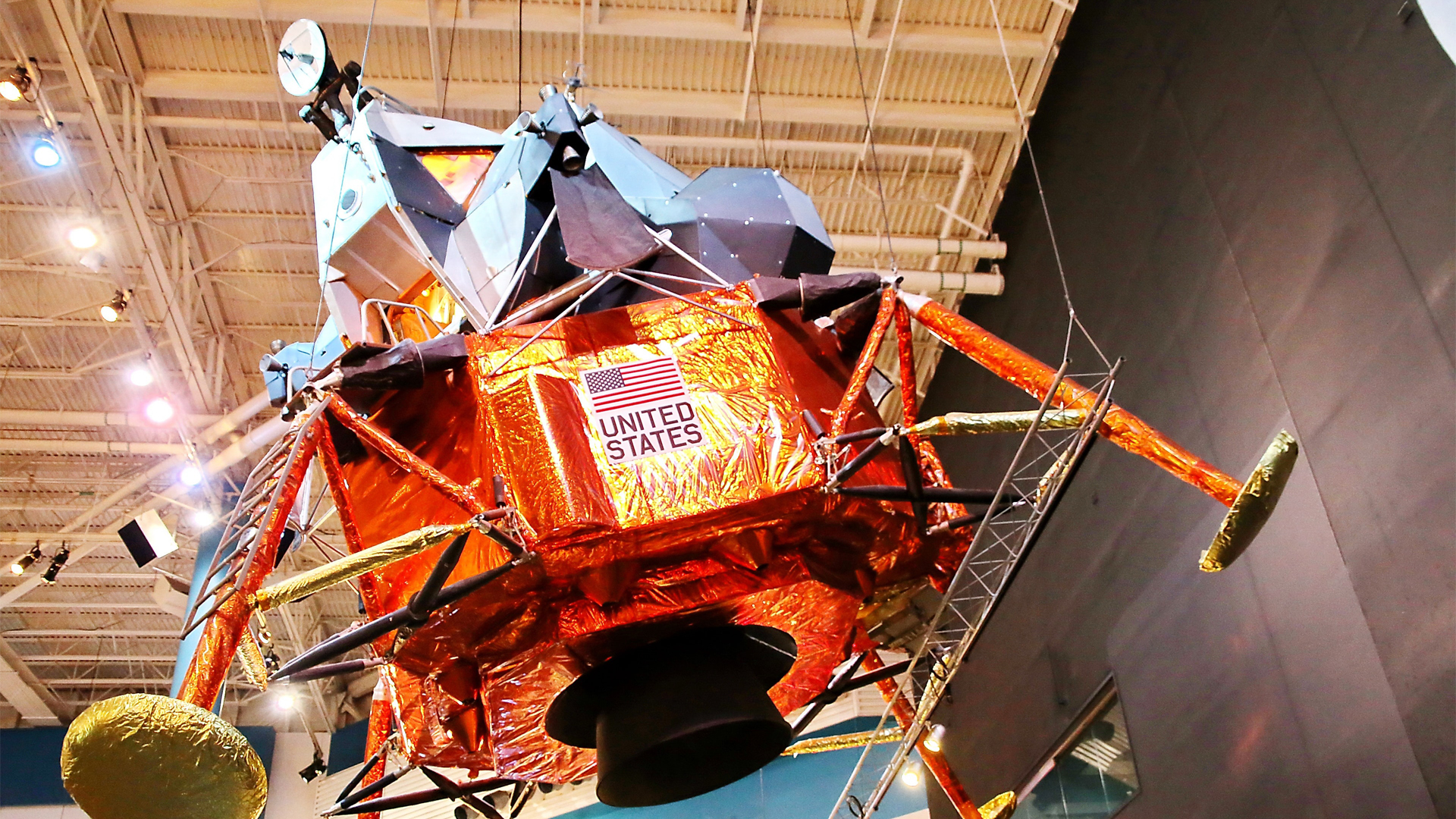 Space Center Houston is the ideal destination for anyone interested in the history and future of space exploration. Located just 30 minutes southeast of Downtown, it is attached to NASA's Johnson Space Center, where much of the planning, control, and training for both the Apollo and Shuttle programs took place.
At this interactive museum, visitors can take a tram tour to go behind the scenes at Johnson Space Center, explore a variety of exhibits that feature actual spacecraft and displays, watch a space movie, and experience unique live shows.
Guests can also take part in tours to get an up-close experience of the Astronaut Training Facility, Mission Control Room, and the Saturn V Rocket.
The highlight of this attraction is getting to view Mission Control – yes, the very same one from Houston, we have a problem. It is no wonder that this is the most popular attraction with international tourists in the wider Houston area.
Whether you're a science geek or just curious about space exploration, Space Center Houston is a must-visit when in the area, offering an unforgettable educational experience for all ages.
So, don't miss your chance to explore this amazing site! Set aside several hours and come discover a part of history that very few get to experience first-hand.
Sam Houston National Forest: Experience Nature at its Finest
View Website
PERFECT FOR: Camping, hiking, fishing, hunting, and exploring nature.
Sam Houston National Forest, located just one hour north of Houston, is not only a remarkable destination for outdoor enthusiasts but also a popular spot for day trips from Houston.
There are many outdoor activities available in Sam Houston National Forest. These activities include the longest wilderness hike in Texas – the 128-mile Lone Star Trail – picnicking opportunities, swimming, and watersports. It is a popular destination for hikers, campers, hunters, and wildlife watchers.
The forest's key recreation areas can be found along Lake Conroe, giving visitors easy access to various activities such as kayaking, canoeing, and fishing. Nighttime in the national forest can be quite magical as well, with starry skies and the sound of crickets.
Whether you're looking for an outdoor adventure or a peaceful retreat, Sam Houston National Forest is the perfect place to explore and enjoy nature.
Anahuac Wildlife Refuge: Observe a Variety of Wildlife in their Natural Habitats!
View Website
Get Directions
PERFECT FOR: Wildlife watching, Birding, and Outdoor Recreation.
Nestled along the Texas mainland coast, Anahuac Wildlife Refuge stands as one of nature's most captivating sanctuaries. Spanning a breathtaking 37,000 acres, it is an enchanting land where rolling prairies meet rippling bayous and coastal marshes teeming with diverse wildlife abound.
This paradise lures alligator -lovers from across the country as it is one of the best spots to observe these toothy creatures. Other fauna includes coyotes, bobcats, river otters, feral hogs, swamp rabbits, and mottled ducks.
During winter months this refuge is a spectacle in itself with tens of thousands of snow geese descending on the wetlands. Trails around the main refuge entrance, near Shoveler Pond, and the visitor center on Lake Anahuac, which is just off I-10 and 45 minutes from Houston, offer wonderful opportunities to explore this preserve.
One can enjoy scenic drives through the park roads or take a stroll along well-maintained boardwalks crossing the marshes and swamps to discover many alligators, songbirds, water birds, and waterfowl.
Anahuac Wildlife Refuge also features a butterfly hummingbird garden that is perfect for family day trips. Take in the beauty of this picturesque sanctuary and breathe in fresh Gulf Coast air!
Stark Museum of Art: Explore the Masterpieces of American Art
View Website
Get Directions
PERFECT FOR: Exploring and appreciating a wide variety of American art, artifacts, and culture.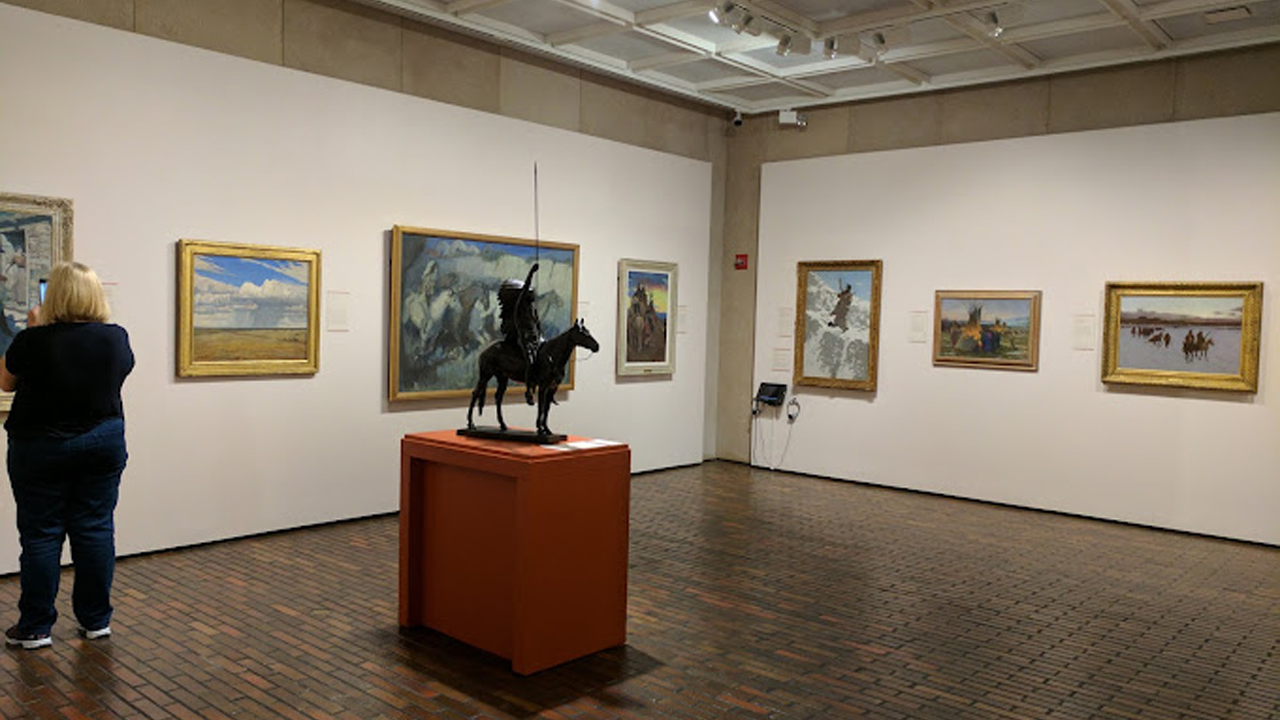 The Stark Museum of Art, located in the small city of Orange, Texas, just 1¾ hours east of Houston, is immensely significant on a national scale.
It houses one of the largest assemblages of art and artifacts about the American Old West – paintings, sculptures, prints, and texts by greats like Frederic Remington and Charles Marion Russell.
The Stark Museum of Art was founded in 1978 and is home to one of the most comprehensive collections of American Western art in the United States, with a focus on Southwestern indigenous cultures.
Alongside famous works by artists such as Georgia O'Keeffe, it also features applied arts and its own set of glass and porcelain works, including Steuben Glass's United States in Crystal.
The permanent exhibition is supplemented by rotating exhibits, special lectures, and educational programs. This impressive collection was assembled mainly by William and Miriam Stark, who lived nearby in a restored 1890s Queen Anne-style wooden house filled with an extensive amount of decorative objects.
Visiting the museum is an opportunity to explore and appreciate a wide variety of American art, artifacts, and culture. It is a must-visit for anyone wanting to explore the art and history of the American Old West.
Sea Rim State Park: Experience Natural Beauty and Tranquility
View Website
Get Directions
PERFECT FOR: Kayaking, Birdwatching, and Wildlife observation.
Sea Rim State Park is a sprawling 4000-acre wetland wildlife haven close to Louisiana and it is one of the lesser-known gems near Houston. The park is surrounded by unspoiled waterways, making it ideal for day trips from Houston.
Apart from this, visitors can also enjoy a picturesque sandy swathe of shoreline which ranks amongst the best beaches in Texas. If you want to explore more amusing beaches then put Cornwall on your bucket list and try these 9 amusing beaches in Cornwall.
Sea Rim State Park is also a heaven for birdwatchers as the area is situated on a major migratory route and one can spot many avian species such as roseate spoonbills, snowy and cattle egrets, heron varieties, and more.
Besides this, the park also provides a great opportunity to observe other wildlife, from American alligators to river otters and coyotes. The Gambusia Nature Trail boardwalk is the best way to experience this spectacular wildlife, as it takes you close enough for a gripping view.
Sea Rim State Park is located 1¾ hours east of Houston and provides a relaxing day out in nature. Spend your time on the beach hunting for seashells or take a hike on the Gambusia Nature Trail and spot all kinds of amazing wildlife. Kayaking through the unspoiled waterways is also an unforgettable experience.
With its beautiful landscapes and abundant wildlife, Sea Rim State Park is worth visiting!
San Jacinto Battleground Historic Site: Where History Roars to Life
View Website
Get Directions
PERFECT FOR: A day of history, exploration, and outdoor recreation.
Just a short drive away from Houston, nestled in the heart of the bustling Ship Channel, is Battleship Texas – an iconic vessel that served during both WWI and WWII. Visitors can explore its decks independently or join guided tours to learn more about the ship.
Nearby is the San Jacinto Battleground State Historic Site, where visitors can learn about the battle of 1836 that gave Texas its independence from Mexico. The San Jacinto Monument, standing at 567 feet tall, is marked by a Lone Star, symbolizing the state of Texas.
From up above on its 500-foot observation deck, visitors get stunning views of Houston's skyline as well as the massive Battleship USS Texas which weighs an impressive 27,000 tonnes.
In addition, the surrounding area of 1100 acres also houses a museum that tells the story of Texas' journey to freedom. This historic site is only 30 minutes away from Downtown Houston and is worth a visit for those interested in history or nature.
Galveston Island: Uncover the Alluring Culture, Delectable Seafood, and Sparkling Golden Beach
View Website
Get Directions
PERFECT FOR: A relaxing beach getaway.
Any itinerary to Southeast Texas would be incomplete without including a day trip to Houston, and Galveston Island.
This picturesque barrier island town boasts some of the longest sandy beaches in the region and is home to many attractions that reflect its 19th-century glory days, such as the historic Strand District, with its collection of Victorian-era buildings and museums.
The island is also a great destination for outdoor activities such as fishing, boating, and swimming. Seawall Boulevard is the nucleus of tourist activity in Galveston, featuring pedestrian-friendly sidewalks lined with hotels, restaurants, and other attractions.
Nearby is the iconic Galveston Island Historic Pleasure Pier amusement park that stretches out into the Gulf of Mexico. The island also has several beach parks along its shores, such as San Luis Pass Pocket Park Beaches and East Beach.
If you want to do some fun things on an island then book your ticket to Bainbridge Island and do some of the most fun things at Bainbridge Island.
Galveston is approximately one-hour southeast of Houston – so why not extend your next Houston road trip to take in the sights and sounds of this historic destination? With plenty to do and see on the island, you won't be disappointed.
Surfside Beach: A Perfect Combo of Adventure and Relaxation
View Website
Get Directions
PERFECT FOR: Relaxing beach vacations and surf adventures.
Surfside Beach, just one hour south of Houston, is the perfect destination for a day trip filled with fun in the sun.
For those looking to reel in their catch of the day, head over to the fishing pier or grab a few crabs from the crabbing pier. It boasts a stunning expanse of sandy shoreline along the Gulf Coast with some of the best surfing in Texas.
In addition to having plenty of opportunities for fishing, crabbing, and diving around the Flower Garden Banks Reef, visitors can take advantage of the many activities offered at Surfside Beach such as jet skiing, boating, and horseback riding along the shoreline.
Whether you are looking for a leisurely day spent soaking up some sun or an active adventure out on the water, there is no shortage of fun to be had at Surfside Beach.
Make sure to pack up your beach gear and head out for a day of relaxation and adventure!
Brenham: Where Texas Charm Meets Southern Hospitality and History!
View Website
Get Directions
PERFECT FOR: Exploring Texas culture and history.
A romantic day trip from Houston, the town of Brenham is swaddled in fields of a beguiling indigo-hued lupine – Texas' official state flower, the bluebonnet.
With a wildflower trail taking you to where the finest flora flourishes, this charming downtown is also lined with independent boutiques, antique shops, and the iconic Bluebell Creameries.
This makers of Texas' unofficial state ice cream is a must-visit with a visitor center, shop, café, and mouthwatering 50+ flavors to sample.
Once you've indulged in the sweet treats here, take some time to learn about Texas' rich past at the Washington-on-the-Brazos State Historic Site or the Brenham Heritage Museum.
Then satisfy your appetite with some of Texas' famous barbeque at Truth Barbeque, and end your day trip on a sweet note with an indulgent serving of coconut meringue pie from Must Be Heaven.
Whether you're out to explore the wildflower trail, sample the best of Texas' ice cream, or delve into Lone Star State's rich history, Brenham is the perfect spot for a day trips from Houston. ​​​​​​
Richmond: Delicious Seafood and Lively Entertainment
View Website
Get Directions
PERFECT FOR: Exploring history, enjoying outdoor activities, and experiencing the unique culture.
Richmond is a small town located 40 minutes south of Houston packed with Texas-sized entertainment. The George Ranch, spanning 20,000 acres, offers visitors the chance to travel back in time and experience the Old West.
Guided tours take guests on a journey around the half-mile loop of the Heritage Trail and show them historic 1830s homesites and cowboys roping cattle.
If a tamer experience is desired, Braman Winery has something for everyone from craft beer to reds, whites, and sparkling wines.
Live music adds an extra layer of fun while guests take in the family-owned business. Whether you're looking for an entertaining night out or a Wild West adventure, Richmond has you covered.
Things to Consider Before Going on Day Trips from Houston
Day trips from Houston can be fun, but they also require some preparation. Before you embark on your adventure, there are several things to consider to have the best experience possible:
Budget — Establishing a budget for your trip will help ensure that you have enough money for food, souvenirs, and any other activities you might want to do.
Transportation — It's important to plan out your transportation before embarking on your day trip. Whether you are driving, taking public transportation, or hiring a car service, make sure you have all the details squared away before leaving home.
Accommodations — Even if you're only going for the day, make sure to book a hotel or Airbnb in case of an emergency. If you are finding any difficulty exploring the best hotel in Houston's downtown, you can visit these 9 hotels in Houston to have the time of your lives.
Clothing — Figure out what you will need to wear depending on the type of activities you plan on doing. Make sure your clothing is appropriate and comfortable.
Activities — Research what attractions and activities are available in each city to get the most out of your day trip.
Safety — Research safety guidelines and laws for each city you plan on visiting so that you can stay as safe as possible.
With these steps in mind, you can be sure to make the most out of your day trips from Houston.
How Do We Pick Our Recommendations?
When picking our recommendations for budget-friendly day trips from Houston, we look at a variety of factors. We research the best attractions in the area that offer unique experiences on a budget and assess the cost of transportation, lodging, and food so that you can get the most out of your travel experience. Additionally, we consider how far each destination is from Houston, as well as how many activities there are to do in the area. We make sure that no matter your budget or preferences, you can find a fun and affordable day trip from Houston. Moreover, our team personally visits many of the destinations to ensure that they provide enjoyable experiences and are worth the investment. Ultimately, our goal is to help you find great day trips from Houston while keeping your budget in check. With a wide variety of options available, we're sure you'll find something that fits within your desired price range and interests. So start planning your next day trip today!
Affordable Getaways: 10 Budget-Friendly Day Trips from Houston - FAQs
What kind of activities can I do at Space Center Houston?
Visitors to Space Center Houston can explore interactive exhibits, experience a space shuttle simulator and even take a tour of the historic Mission Control Center.
Is it easy to get around Houston?
Yes, there are many public transportation options in Houston including buses, light rail, and ride-sharing services. Additionally, the city is easy to navigate by car.
What are some popular outdoor activities in the area?
Popular outdoor activities near Houston include kayaking, fishing, camping, hiking, and bird watching.