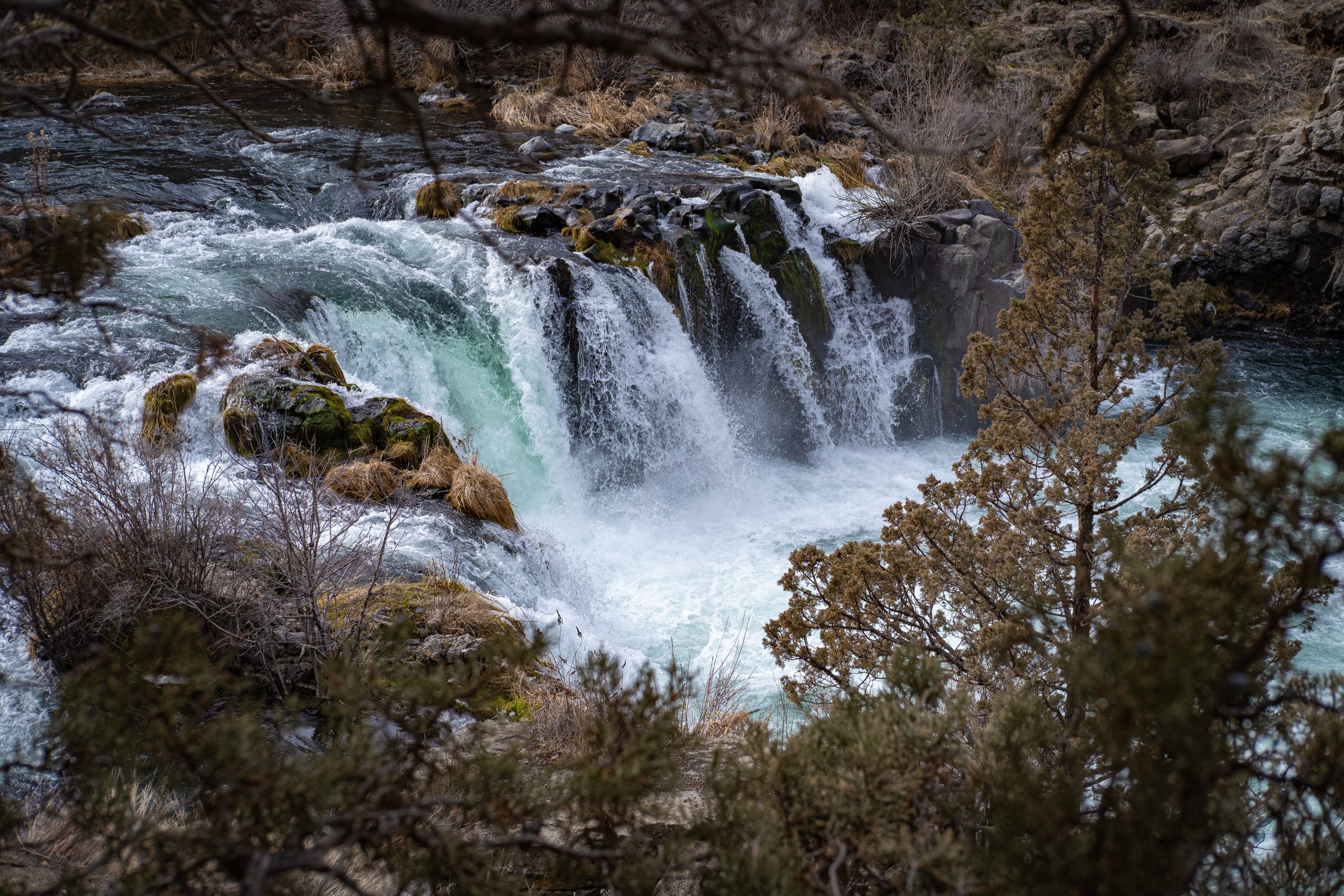 It's quite unusual for people to remain unexcited at the thought of basking in the scenery of a stunning waterfall. Indiana's natural landscape of more than a dozen waterfalls is guaranteed to get any travel enthusiast revved up since there's much to do here.
This place is a real gem for those looking to spend quality time together by discovering new sceneries or going on an adventurous hike. Speaking of hikes, Indiana is absolute hiking heaven for hikers given its variety of trails and their difficulty levels. Here are some of the best waterfalls in Indiana for a day of adventure and exploration. Also, check out different waterfalls in Ohio if you happen to be there.
The Most Amazing Waterfalls In Indiana Worth Visiting
Every waterfall in this list has something special with its distinct natural surroundings and features. Some waterfalls come with an easier hike than others, while some are best visited in autumn. Pick one that suits your trip the best, and don't forget to have fun!
Clifty Falls State Park is a magnificent treasure of southern Indiana. The park, close to the Indiana-Kentucky border, spans a 300-foot-deep canyon formed into its present state through millions of years by Clifty Creek. Clifty Falls State Park entrances are on state routes 56 and 62, close to Madison.
The park's waterfalls are a visual treat that can go from roaring falls to gentle "bridal-veil" mists, changing with the seasons. During spring and autumn, Big Clifty is unbelievably beautiful; its fall forms a beautiful haze in which a rainbow appears now and then. That's why spring and autumn coming to winter are often considered the perfect time to visit to witness them in their most beautiful state.
The rugged splendor of Clifty Canyon allows and offers thrilling year-round hiking and scenery. Visitors should turn left after they enter the park through the North Gate and proceed to the Trail 7 entrance. As the route lowers into the canyon, a lengthy set of stairs skirt the side of a large limestone ledge near the beginning. Visitors may see Clifty Falls, the first of two falls along this path, after hiking the first flight of stairs.
One of the most distinctive waterfalls in the state, this 60-footer drops down what appears to be a small staircase before making the plunge into the beautiful pool below. Visitors who come during a particularly rainy season will experience seeing the water as it falls in an opaque white sheet.
The rocky surface of Clifty Creek is covered in fossil remains from an ancient aquatic ecosystem that was once teeming with life, including ancient corals, ancestor squids, and other creatures. Although it is not permitted to gather fossils inside Clifty Falls State Park, there are plenty of places to do so nearby.
Related Read: Stunning Waterfalls In Wisconsin for Your Leisure Next Trip
Keep right along the ledge of limestone to reach Little Clifty Falls. The route continues up yet another flight of stairs before ending at Little Clifty. Despite its name, the Little Clifty Waterfall is identical in size to the Clifty Falls. It isn't easy to get a clear view of Little Clifty from many angles.
In contrast to Clifty's water sheets, it descends 60 feet in a single straight line. Visitors can turn around at this point and re-climb those stairs, but who could miss that beautiful bridge that crosses Little Clifty directly? You may hike more easily by bypassing all the stairs and continuing the route after crossing the bridge.
Take a right after crossing the bridge for fantastic views of the falls and passing the renowned Cake Rock. In addition to the falls, Cake Rock, which resembles a slice of cake balanced on a rock, is another highlight of this route. Even though there are instances when this section is slightly inclined, it finally ends at the driveway.
It typically takes 38 minutes to finish and is a relatively easier hike. Although this path is well-liked for camping, hiking, and strolling, you may still find peace during the less crowded hours of the day. The months of April through September are ideal for hiking this trek. Dogs are permitted, but they must be leashed.
With its steep-walled basins and cascade falling to its limestone bed, Anderson Falls stands out in the otherwise plain Bartholomew County. In 2004, it was designated as a State Nature Preserve. The Bartholomew County Parks Department oversees Anderson Falls' ownership and management.
The amount of water at Anderson Falls varies significantly according to the amount of rain the area receives at a given time. One of Indiana's bigger and more consistent falls is this one. Although it is just 12 feet high, it is around 100 feet wide, and water is likely there all year.
There are restrooms, a parking lot, and of course, walking pathways present here. It is fairly simple to descend to the falls' base because they are located directly alongside the road. The walls of the falls' near side have been carved into the shape of a little rock.
If you're looking for more natural beauty in the region, be sure to check out the nine grand waterfalls in Oklahoma that are a must-visit for any nature lover.
For individuals interested in waterfall hunting, Clifty Falls State Park is like a gift that keeps on giving. A short hiking track connects Hoffman and Tunnel Falls, two nearby neighbors that may be reached by following a set of unusual stair steps leading into Brough's Folly, a little but intriguing cave.
You must enter a tunnel to access the 83-foot-tall Tunnel Falls on the other side of the cave from Hoffman Falls, slightly shorter at 78 feet. Despite being on opposite sides of the cave, both provide an excellent addition to the already stunning Indiana landscape. Tunnel Falls is accessible by Trail 5.
Drive to the neighboring parking area if you want, or follow Trail 2 for a more adventure-filled path that will ultimately merge into Trail 5. Wet trekking is required since Trail 2 passes through a streambed. Trail 2 is temporarily blocked for safety when the stream is too high.
Although it is one of the park's most picturesque places, the Trail 2/Trail 8/Trail 5 connection is signposted. Leaving the shelter, you can ascend Trail 5. Trek 5 is substantially more difficult than the preceding waterfall trail, Trail 7. Most uphill trek comprises rough stone stairs and wooden steps, which hikers must navigate.
A short ascent will take hikers into a cave partly surrounded by stones and where the route looks to end. This cavern, known as Brough's Folly, was built due to a railroad undertaking. The cave was left incomplete when it failed to owe to a lack of finance, which is why it appears machine built in some areas and entirely natural in others.
Those taller than five feet tall must first duck for a while before the cave rises. After emerging from the Tunnel, travelers see Tunnel Falls.
This waterfall, the tallest in the park, is filtered through a limestone tunnel, as suggested by its name, and then it sends forth water that falls 83 feet into the deepest regions of the canyon. Hoffman and Tunnel falls are magnificent in their beauty, and we'd recommend you make the time to visit. You will not regret it!
Within Lieber State Recreation Area lies the stunning Cataract Falls. Despite not being the tallest waterfall, Mill Creek is the source of the falls and has the biggest amount of water pouring through it. Upper and lower waterfalls are found in Cataracts. The lower is around 15 feet, while the higher is 30 feet.
A little stroll across the Mill Creek Bridge will take visitors to the waterfalls after they have paid the admission charge and entered the park. A mile separates the falls.
With their massive stones, the falls form a stepping stone impression. The lower falls are commonly referred to as the Cataract Cascades. Lower Cataract Falls' downstream neighbor, Mill Creek, empties into Cagles Mill Lake.
When viewed from the parking lot, the trailhead is immediately to the left of the state park. It begins as a paved path but soon changes to gravel. Fighting Creek's peaceful flow, the surrounding area's lush greenery, and the lovely tree canopy will truly please you and your company.
The people will feel worlds away despite the path being less than two miles from central Gatlinburg. Two slow-moving streams come together to form the waterfall, which drops 25 feet into a shallow pool below. The waterfall is particularly stunning after rainfall!
It's extremely important to avoid climbing up or around the falls at all costs. Doing so can easily result in fatal injuries. Hiking off-trail carries obvious risks; hence the National Park strongly discourages it. There have been previous cases of serious injuries as well.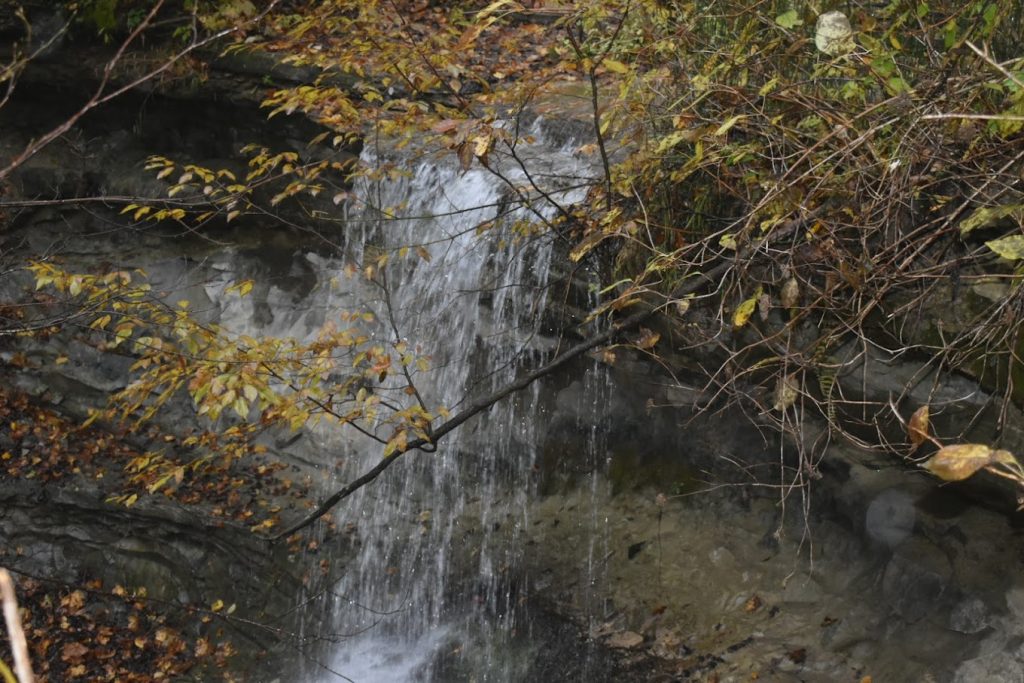 The Native American term "O-sah-mo-nee," which means "yellow paint," came to be the source of the name Salamonie. Native Americans used the "bloodroot" plant, which grew plenty along the twisting banks of the river, to make yellow paint. This twisting path spans various canyons, changes terrain, and offers several views of the Salamonie River.
The walk follows the border and offers views of rugged cliffs with waterfalls. Three different trails lead to Salamonie Falls. A connected route between hardwood and coniferous tree stands and open fields is the Red Trail, which is 3.3 km.
The Green Track is 1.8 miles, and this detour from the blue trail offers a quicker way to return to the horse camp. Views of an oak plantation and pine forests. The Yellow Trail 2 miles connects the Lake trail system and gives cyclists access to the forest's trail network from outside the forest.
There is a beautiful waterfall riverscape close to the Hominy Ridge Picnic Area. Keep an eye out for the forest's furry and feathered inhabitants while hiking the paths, including deer, squirrels, rabbits, raccoons, and several bird species, including wild turkey, foxes, coyotes, and bobcats are a few of the forest's most stealthy residents.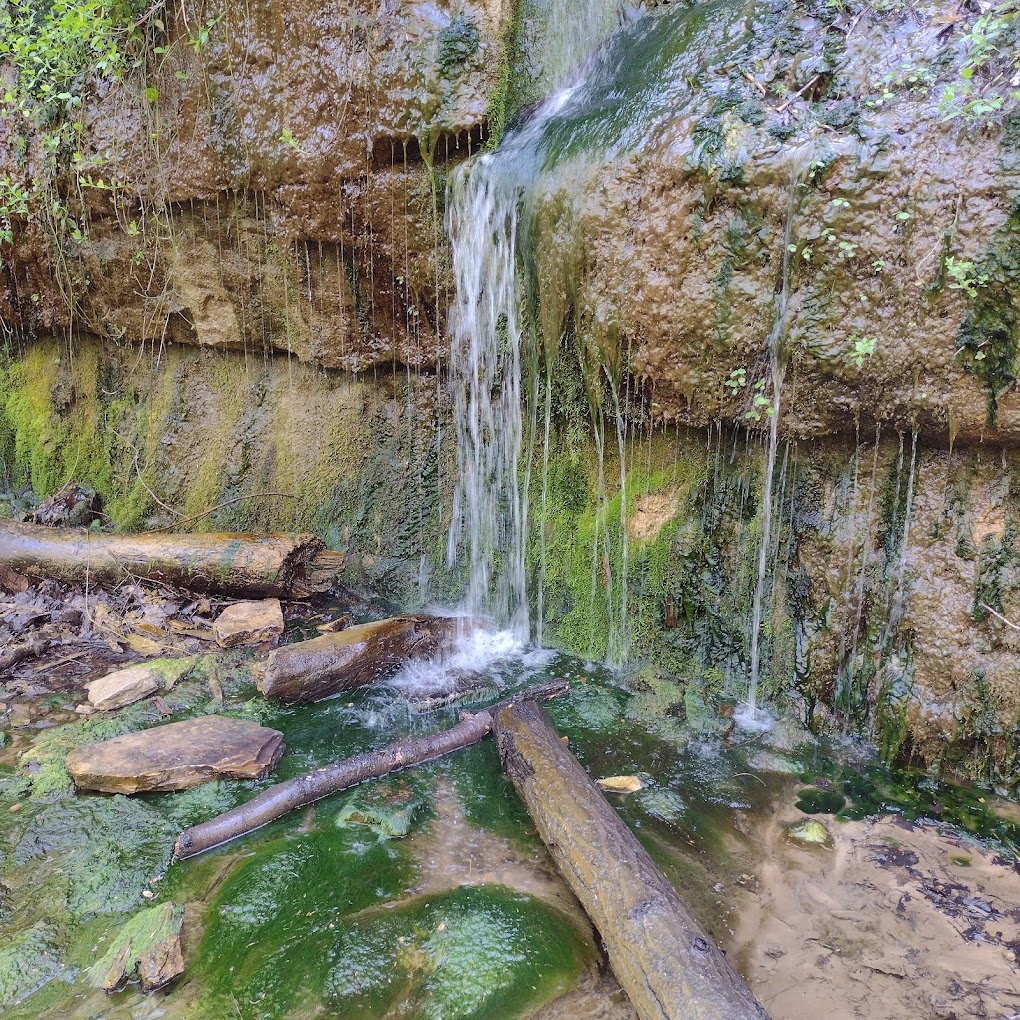 Originally known as Vinegar Mills State Park, Muscatatuck State Park, and Muscatatuck State Game Farm, Muscatatuck County Park was founded in 1920 until Indiana gave Jennings County the land back in 1968. This recreational park is located in the town of Vernon, Indiana, in Jennings County.
The cave network in the region is exquisite; it is not accessible to humans. However, the cave network forms an interesting hydrological system. Some of the small caves also serve as wildlife habitats. There's more to this fascinating cave.
These are now sealed off to stop the spread of the fungal sickness known as white-nose disease, which has killed millions of bats across the state, giving rise to Muscatatuck Falls. Still, just seeing the water rush into the park's natural cave systems is worth the journey.
The fall is linked to Muscatatuck River, and the trail for hikers goes along, which begins at Vinegar Mill. The first fall encountered is Canyon Creek Falls which is spread over a large area and has stepping stones presenting an image of a stair-style waterfall, enhancing its beauty multiple times.
It is also a plunge-style waterfall fed by a limestone spring that adds uniqueness. As for the river, when the water level and conditions are safe, it's a fantastic place to wade and fish for smallmouth bass with a fly rod or ultra-light spinning gear.
On weekends groups of canoes and kayaks gliding through the clear water are a frequent sight, steered by both young and older people. Field markers on trails have recently been updated for better management and navigation purposes.
Many parts of the trails are often covered in shrubs depending on the seasonal situation. This can make the trail very challenging.
We'd recommend you carry an extra pair of shoes because a pokey underbrush can sometimes tear the hiker's shoes. The sight of Muscatatuck falls, however, is very much worth it, so we'd say take the necessary safety precautions and plan a hiking trip while paying attention to details.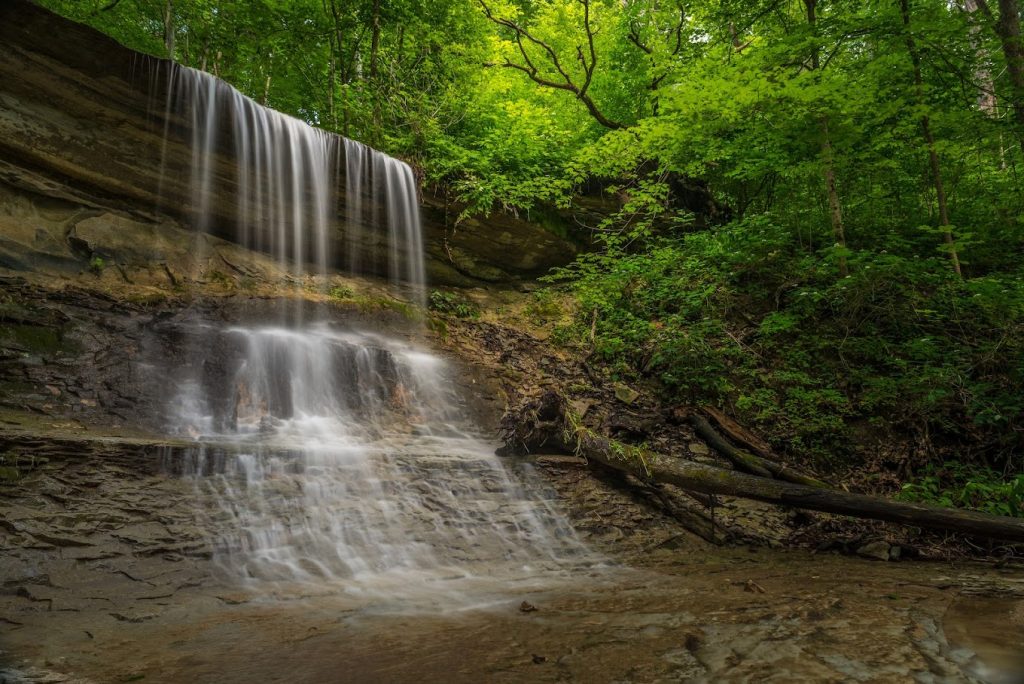 Kokiwanee Falls is located within the same land trust just across the street from Salamonie Falls, on the opposite side of the Salamonie River. This waterfall receives water from the Salamonie River, just like its close cousins. The natural park where they are located has a variety of hiking routes for people of various skill levels and fitness levels.
With a round-trip distance of roughly a mile and a half and an elevation gain of around 120 feet, the route to the waterfall is particularly rated as moderate in difficulty. You'll have a few small hills to deal with, even if it's not steep, and as usual, you want to wear excellent, tough shoes while you're in wetlands surrounding the waterfalls.
Once again, Fort Wayne, which boasts a fantastic children's zoo, art museum, and botanical conservatory, is only a little over an hour away from this stunning woodland jewel. So, without a doubt, even other than hiking and sightseeing, there's a lot that makes it worth the trouble to Kokiwanee Falls.
Editor's Pick: 7 Amusing Things You Can Do In Fort Wayne
Things to consider before going on waterfall trips
Always do your research – We can't stress this enough: do your research on the trail, no matter how simple it may seem to you. Make sure the landscape is reasonable and feasible for everyone coming along with you. It'll come in handy to scribble down waypoints and instructions, and it never hurts to have a map on hand if it can be a huge relief in case of confusion or trouble.
Phones may be fantastic tools (particularly with downloaded trail maps in applications, but make sure to carry your power bank with you to ensure your phone doesn't die out in case you want to only rely on your phone entirely.
Carry water – Bring water! Even a short trip to a waterfall might result in dehydration or worse. Never underestimate the possibility of dehydration.
Wear sturdy hiking shoes – It is critical to wear appropriate footwear. Never hike in flip-flops, flops, or sandals. A lack of stable and strong grip and support may result in a fall or a disabling injury. Hiking boots and shoes provide good grip and support, essential on the slick pathways and rocks surrounding waterfalls.
If your furry friends are accompanying you, make sure they're on a leash no matter how well-trained they may be, because it is not for their safety but also the safety of others in the area. Most Parks only allow pets on the condition that they are leashed.
Keeping the environment clean – Please do not litter the trails with food, food waste, or packaging because their existence may promote unwanted encounters with animals and the possibility that wildlife may grow to rely on such items. Wildlife may come to link hikers with food, increasing the likelihood that they would seek hikers out as a food source.
In New York State, black bears have lately been observed following and harassing hikers until the hikers drop their bags or food down. Be extra vigilant in safety matters, and be mindful of sustainability and the health of the ecosystem hosting you.
How do we pick our recommendations?
We use the best resources to provide accurate information about each travel-worthy pick in our lists. As someone who has been to several of these destinations, I have placed personal experience at the top of my list of the factors that make each of these waterfalls worth visiting. Attention to detail is our best friend when selecting the right places for you to see. Also, check out our recommendations for the amusing things you can do in Fort Wayne, Indiana.
It means everything to us to orchestrate an extremely reliable means of travel and destination-related information for you. For this list of waterfalls in Indiana, we visited these Waterfalls ourselves to see if they would fit the criteria of the perfect spot, considering factors such as well-maintained hiking trails and markers, family and pet friendliness, etc. We also consider the level of safety offered by each State Park where these waterfalls are located.
The most amazing waterfalls Indiana worth visiting - FAQs
How many waterfalls does Indiana have?
There are 22 distinct waterfalls in the state of Indiana!
What is the largest waterfall in Indiana?
Williamsport Falls is a waterfall near the heart of Williamsport, Indiana's highest waterfall, standing at 90 feet (27 meters).
What is the difference between a cataract and a waterfall?
A cataract is a type of waterfall with a massive, single vertical drop that typically falls clear of the bedrock. A cascading waterfall runs over an irregularly steep surfaced gradient, with the water typically in touch with the river bedrock.