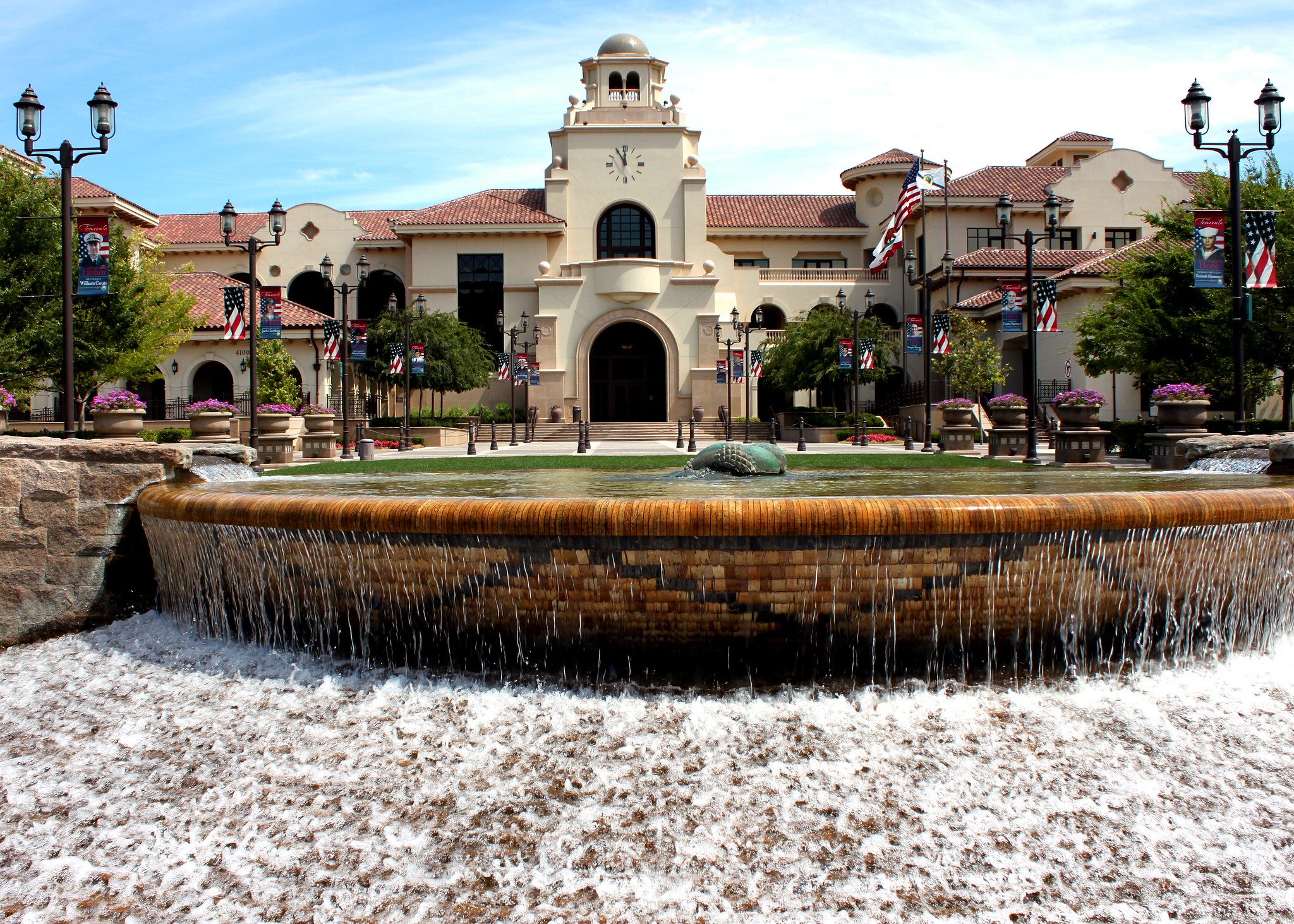 Temecula's Old Town blends the charm of the old west with a modern twist. The Old Town neighborhood, which is in the center of Temecula in California, is home to a number of historic structures, antique shops, boardwalks, one-of-a-kind stores, car shows, and thrilling weekend activities. Old Town is home to some hidden gems, and fantastic restaurants run by owners and chefs who are passionate about offering a fantastic dining experience.
Top Restaurants to Enjoy a Feast in Temecula
Temecula is sure to have the restaurant you're looking for, whether you're looking for a fun night out with friends or a fine dining experience. Everybody can enjoy a delicious dinner at one of the many distinctive restaurants in the area. The best restaurants in Temecula are listed below for your enjoyment:
The Goat and Vine is the restaurant to go to for dinner if you're looking for fantastic food, drinks, and service in Temecula. You can get a slice of happiness in your life at this restaurant, according to many people who say they serve the best pizza in town.
The Goat and Vine is a well-liked destination for locals and tourists to spend quality time with friends and family while enjoying a delicious meal in a welcoming environment. Foodies who enjoy a menu that is concise and straightforward would love this place. This restaurant is renowned for its simple and direct yet amazingly detailed dishes, which are essentials of American cuisine, rather than its extensive menu and variety of dishes.
The Goat and Vine is the ideal fusion of modern comforts and authentic rusticity from the past. In their stone hearth kitchen, every dish is made from scratch. All bread is baked there, and they only use hand-picked, farm-fresh ingredients. Being one of the best restaurants in Temecula, The Goat and Vine are known for its famed thin-crust pizzas, sandwiches, desserts, and family recipes.
Pro-Tip — Due to its popularity, The Goat and Vine often have a waitlist so be sure to check it out and make a reservation in advance.
Recommended Read: 13 Best Mexican Restaurants in Laguna Beach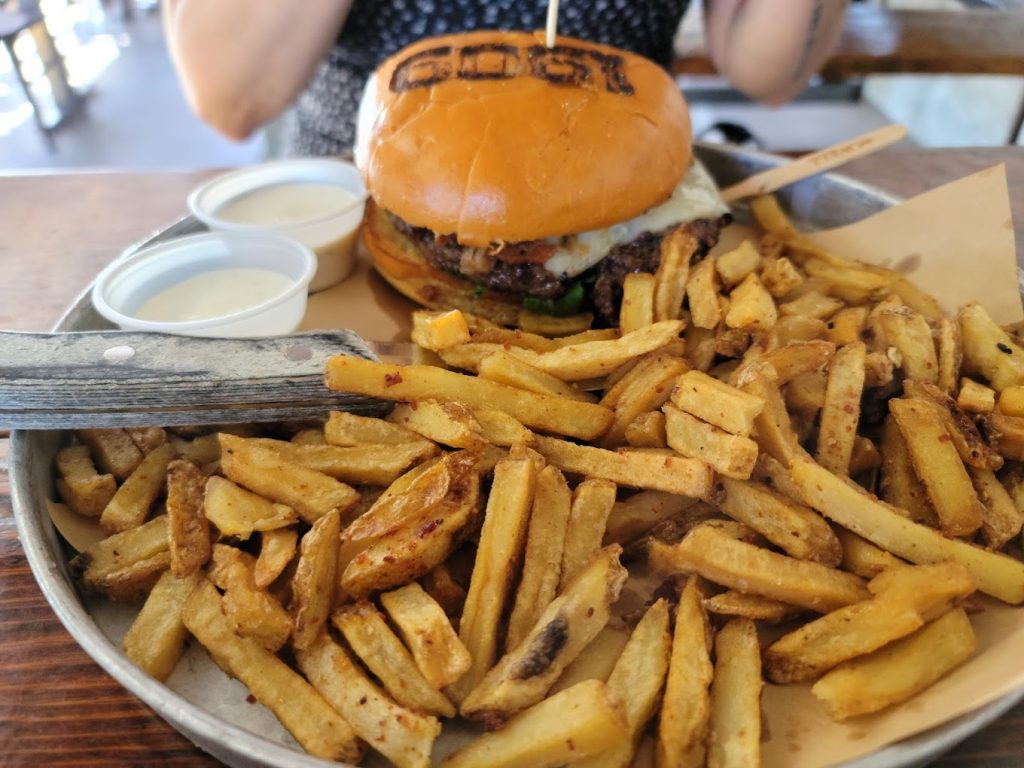 A gastropub called 1909 is situated in Old Town Temecula. The eatery features handcrafted cocktails, gourmet pub fare, and a buzzing industrial environment. This restaurant is a great place to get delicious handcrafted cocktails, craft beer, and interesting food.
Be sure to try their homemade bison burgers, beef pot pies, mouthwatering reuben sandwiches, crab empanadas, and a variety of other delicacies. The focus on quality and creating unique, delicious dishes is what distinguishes this pub as one of Temecula's best eateries. Fresh deviled eggs, mouthwatering bison burgers, fish tacos, and shrimp chorizo are just a few of the many options on the menu.
Established in 2014, 1909 Temecula is one of the more recent eateries to establish themselves in Old Town Temecula, but the staff and owners set out to make it unique. Their entrees, burgers, and appetizers are all amazing, as are their popular bacon & honey-garlic fries and salads.
The atmosphere and ambiance of the restaurant are surprisingly entertaining and inviting. Sit inside for a cozy pub atmosphere, or outside on the expansive patio to take in the sun and locals walking by. 1909 offers a memorable dining experience whether you go for dinner with friends or with your kids for lunch.
With plenty of pet-friendly patio seating and a distinctive industrial vibe, 1909 Temecula is open every day for brunch, lunch, and dinner. For sure, it is one of the best restaurants in Temecula you won't regret visiting.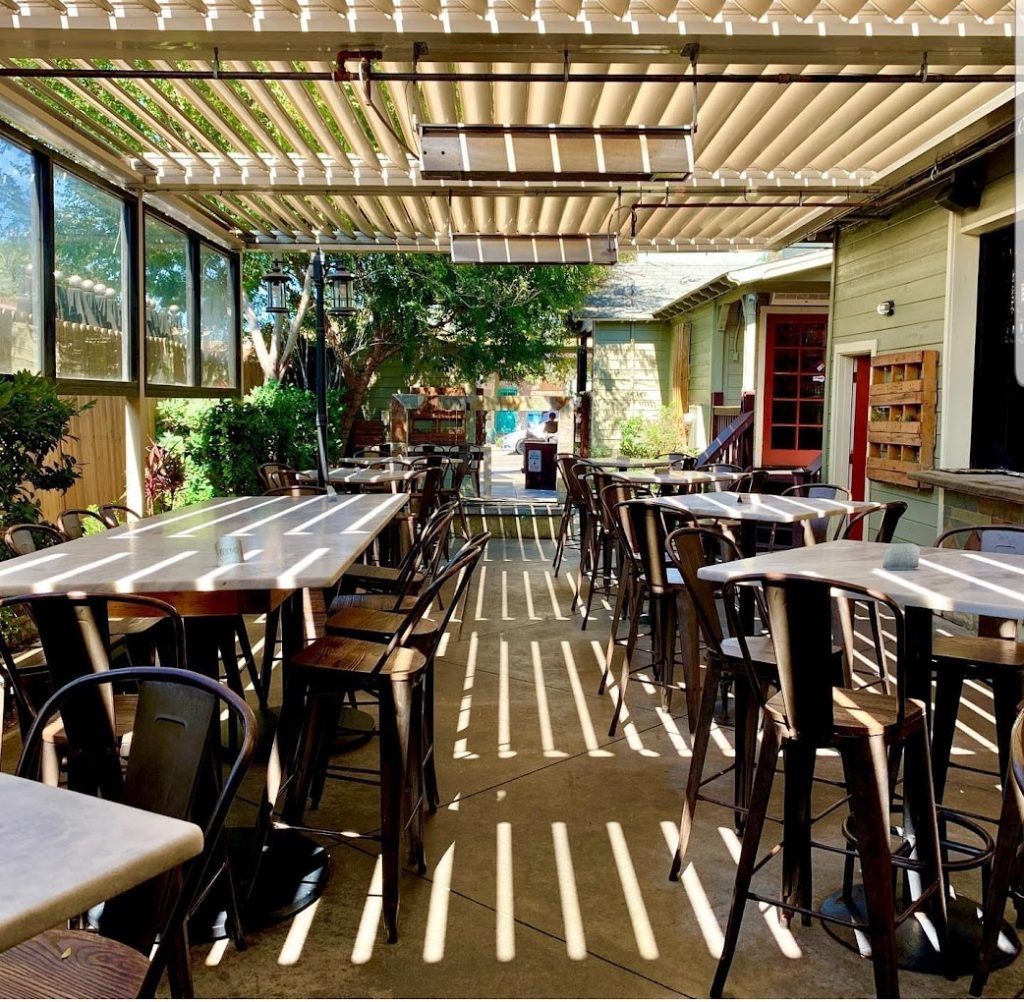 One of the top restaurants in Old Town Temecula for lunch, dinner, or weekend brunch is Public House. They opened in 2009 and, like 1909 Temecula, are located in a landmark structure that dates back to the 1950s. Public House, one of the best restaurants in Temecula, has an amazing selection of seasonal menus.
A fantastic garden-style patio and a broad menu are both features of Public House. In addition to a diverse selection of craft beers, wines, and specialty cocktails, they place a strong emphasis on serving food made with local, seasonal, and reliable ingredients.
The menu features a variety of delicious, exciting vegan, vegetarian, and gluten-free options in addition to delicious chicken, beef, pork, and fish options. The Backyard Burger, a grilled 100% grass-fed ground wagyu beef burger served with jalapeno dijonaise and grilled onions, is one of their most well-known menu items. Additionally, they have a wonderful selection of fish.
Consider adding Public House to your list of Temecula restaurants to try, as recommended by the locals and experienced by our travel team! The best part is that they frequently change their flavors, so keep an eye out for one you want to try!
Diners have a choice of eating inside, on the balcony, or in the patio garden. The scrumptious meals combined with a charming ambiance make it one of the best restaurants in Temecula.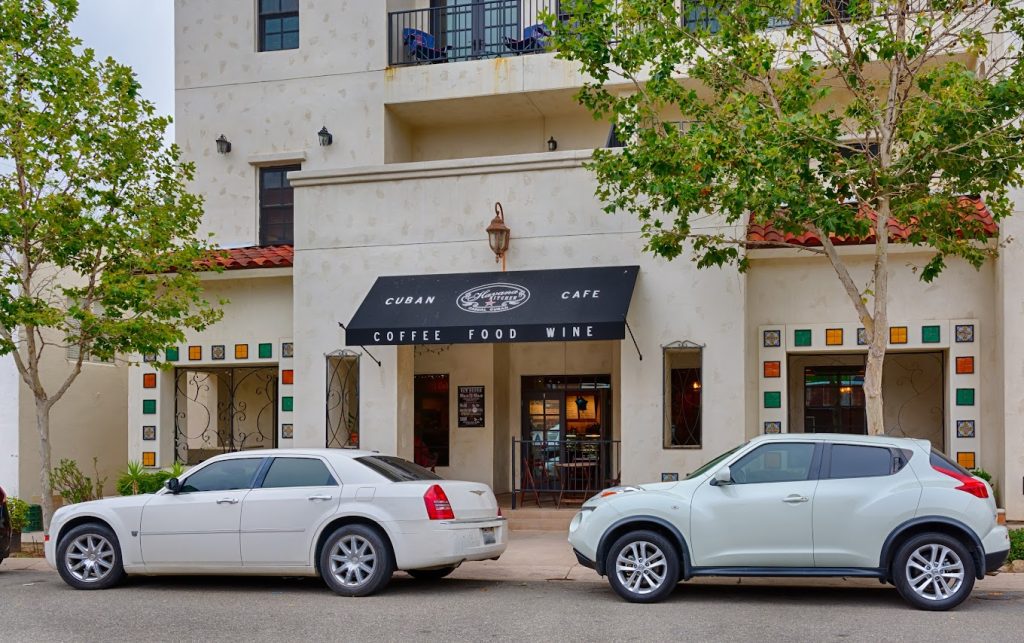 Havana Kitchen is a fantastic option if you enjoy real Cuban cuisine. You'll savor the Cuban menu items at this laid-back, counter-service restaurant despite its casual atmosphere. Havana Kitchen might turn into one of your go-to places because they serve locally roasted coffee and classic Cuban dishes. It's a must that you try their Ropa Vieja.
Pies and sandwiches at this eatery are available to satisfy even the hungriest of people. With almost anything and everything on the menu, this is the one-stop shop. It is essential for you to visit this restaurant before departing Temecula. You can eat their traditional dishes in the restaurant or on the go by ordering them in to-go containers, including the Cubano Sandwich, empanadas, and more.
You will want to return again to a restaurant like this. Their prices are reasonable, and the ambiance is calm and relaxing—ideal conditions for savoring some of the best Cuban food in Old Town Temecula! This location is more relaxed than the other restaurants on this list if you're looking for a quick bite.
Old Town Temecula's Havana Kitchen Cafe is a relaxed, neighborhood Cuban eatery that serves breakfast, lunch, and dinner. Be sure to stop and enjoy the delicious food and coffee here.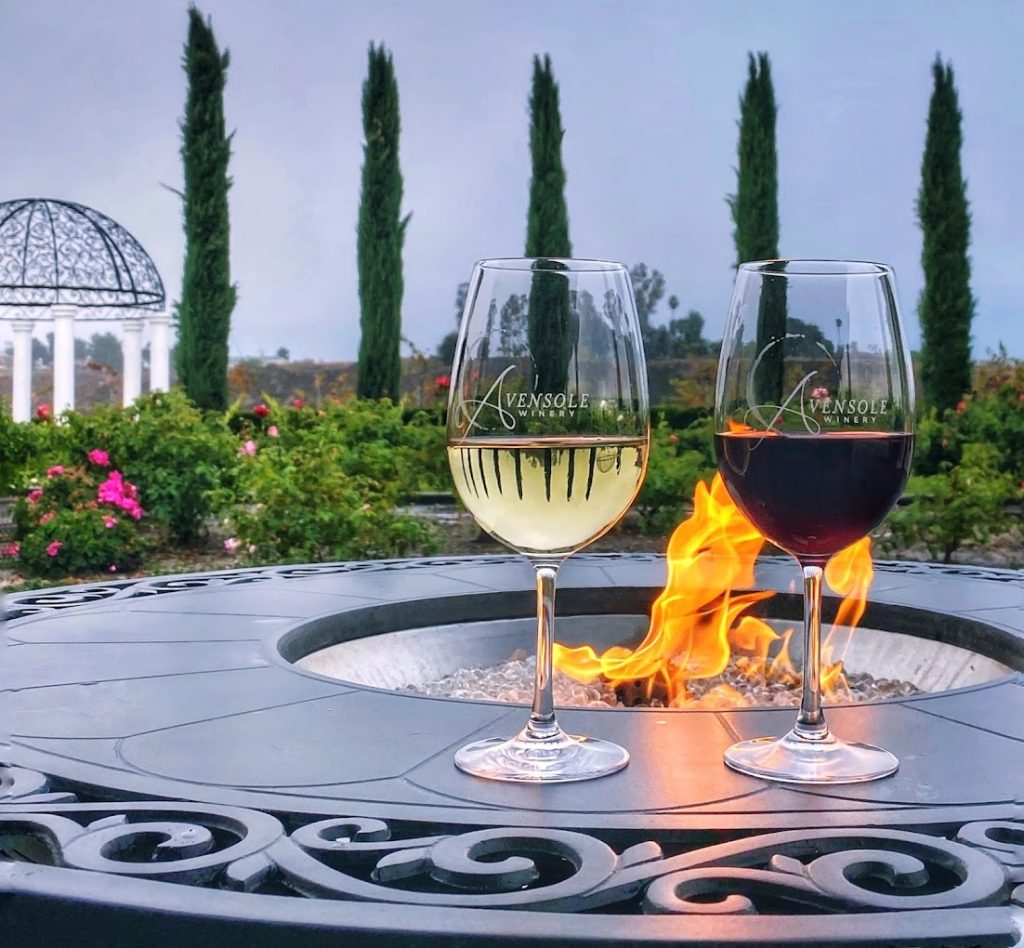 Famous Temecula eatery Avensole Restaurant has mouth-watering on-site food made with fresh ingredients. The floors are spotless, the service is excellent, and the wine is fantastic.
This restaurant offers lunch and dinner specials for those looking for wine and some appetizers or a meal with friends and family on the weekends. Avensole Restaurant, situated on a hill, provides stunning views of the mountains nearby, making it the ideal place to sip wine and take in the scenery.
Order perfectly cooked lobster bisque, prawns, and grilled chicken sandwiches while you're here. Try delicious ice cream, cheesecakes, and chocolate cakes. It would be a good idea to sample the excellent coffee in case you aren't up for wine.
Bring your loved ones, coworkers, or friends to this cozy location. The knowledgeable staff and prompt service at this establishment help visitors feel relaxed. Prices are quite reasonable over here. Many guests found the decor to be beautiful. Even our team loved the ambiance, precisely, the cool vibes the place brought. If you're all for vibes, check out all the breakfast places in Chicago for a peaceful vibe.
Pro-Tip — Not a fan of wine? To drink while you eat, Avensole also has a variety of craft beers and cocktails.
Even though this neighborhood restaurant has been operating since 1927, it appears that customers still enjoy eating there today. Since they serve breakfast until they close at 3 PM or 4 PM, The Swing Inn Cafe is distinctive in its own manner.
The lunch menu at Swing Inn Cafe includes sandwiches, burgers, salads, and other related items. Unquestionably, it is one of the best restaurants in Old Town Temecula with a historic location. If you're looking for American cuisine, you will find several options to sate your cravings. The restaurant offers traditional, homestyle dishes like Buttermilk Hotcakes, Country Fried Steak & Eggs, and Ham & Eggs on their menu. They also have delicious hamburgers that will make you want more.
By ordering the Teriyaki Chicken, you can indulge in a homemade specialty food item. Rice, vegetables, and pineapples are served with chicken breast. If you want a wholesome, red meat-based meal, choose the Pork Chop & Eggs. These tender pork chops are served with toast, hash browns, and two eggs.
It has a friendly atmosphere, helpful staff, reasonable prices, hearty combo meals, breakfast options available all day, and a wide selection of wines, beers, and inventive cocktails.
The E.A.T Marketplace is a well-known market and artisanal restaurant that first opened in 2002. If you're looking for a place to have a casual meal with your friends, it can be a great selection. It is situated behind the Old Town Temecula Farmer's Market, a little off the beaten path. It's a great location in Old Town Temecula for a relaxed yet healthy lunch.
You can find a wide range of options there, including delicious wraps, breakfast favorites, flavorful salads, scrumptious soups, and a lot more. If you want to enjoy a famous bowl, be sure to try the Muchas Gracias. It includes chicken breast, rice, yams, a salad mixture, beans, and fontina cheese. It also includes cilantro lime sauce and rice.
Do you follow a strict diet? If so, this restaurant also has options for diet-obsessed people. The Fit & Fab is something you should try. It includes chermoula, dukkah, green goddess drizzle, and a variety of sauteed organic vegetables in addition to farm-fresh eggs. It is ideal for those who eat low-calorie meals.
Clean, sustainable, and regional foods are the main priorities of E.A.T Marketplace. You can get whatever you want at any time of day. Diestel Ranch Roasted Turkey Sandwich and Chicken Pesto Sandwich are the most popular and best-selling sandwiches. Both are said to be delicious and have house-made aioli on them. Plus, the marketplace inside has a ton of fun treasures and kitchen items to view while you sit tight for your food.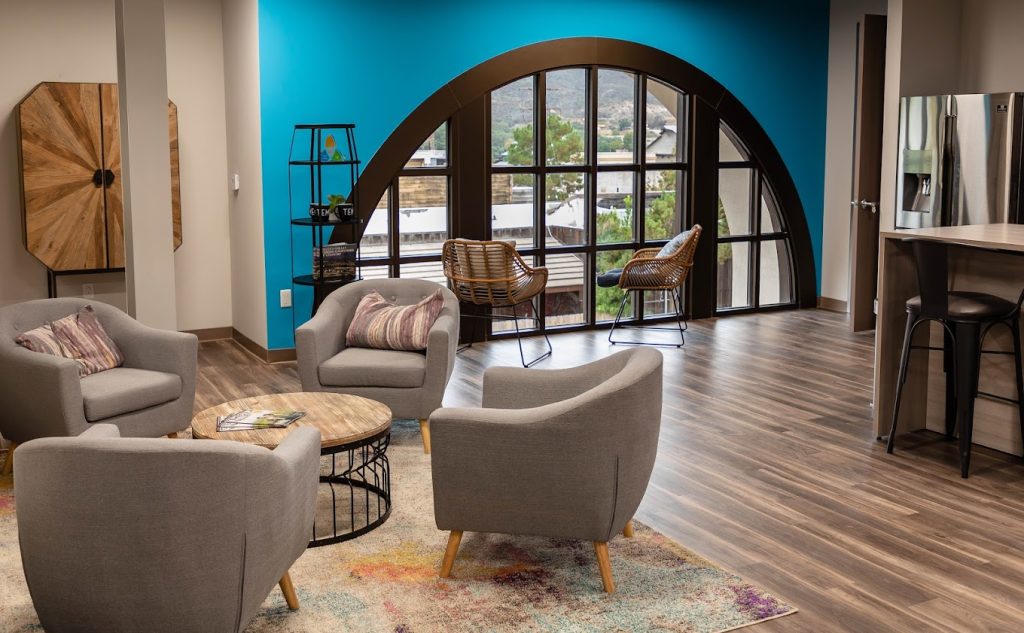 Italian cuisine is the focus at the chef-owned restaurant Trattoria Toscana. It is available at the Palm Plaza, which is a well-known shopping center. At the Trattoria Toscana, take a break from exploring and refuel with some of Temecula's best cuisine.
It has a relaxed atmosphere, fashionable decor, and exquisitely plated traditional Italian dishes. With top-notch catering services, exclusive indoor and outdoor spaces, a flat-screen TV for presentations, live music, and other amenities, it's also among the top birthday restaurants in Temecula.
Order the Panino Con Polpette for a delicious Italian panini for lunch. With tomato sauce, meatballs, basil, mozzarella, and parmesan, it is a hot sandwich. We recommend ordering the Shrimp & Lobster Ravioli for dinner. It consists of lobster and shrimp-stuffed ravioli with cherry tomatoes, tomato cream sauce, diced shrimp, and sun-dried tomatoes on top.
The Italian restaurant and bar Trattoria Toscana offers a genuine Tuscan-Sardinian-Italian cultural experience that is rich in the appreciation of fine wine and food. People who enjoy real, homemade Italian food that highlights the flavors of each ingredient are invited to Trattoria Toscana.
To make delicious, authentic, homemade Tuscan and Sardinian dishes, the restaurant carefully chooses fresh, premium ingredients from both the local area and Italy. Trattoria Toscana has a spacious dining area, a private room, a full bar, and a lovely patio for al fresco dining and exclusive events.
Things to Consider Before Going to a Restaurant in Temecula
There are certain factors every foodie should consider when picking a restaurant in Temecula.
Number of Locals — Locals trust and admire a restaurant that they visit regularly. This is encouraging for you as a diner at the restaurant. As you sample some of the local cuisines, you will discover more about the people living in the area you are visiting. In a restaurant, it is simple to identify locals. If you see a restaurant in Temecula packed with a number of locals, it is a must-visit because if the locals are enjoying it, you'll definitely enjoy it too.
Distance — You might want to eat at a specific restaurant, but the travel time would be a problem. This factor requires critical thought. If you decide to eat out a little later, this is particularly a crucial factor to consider. You should be able to travel there and back to your hotel in a reasonable amount of time. For this reason, choose a hotel or resort in Temecula that is close to the hub of restaurants.
Occasion — Your choice will also be affected if you plan to celebrate a special occasion while dining out. Restaurants that specialize in two-person tables are ideal for romantic occasions like anniversaries. Restaurants, where you can reserve an entire table of five or more people, are necessary for family reunions, depending on the number of people attending the ceremony. It is always a good idea to speak with the restaurant management to make the most convenient reservations for you if you are celebrating a special occasion in Temecula.
How We Pick Our Recommendations?
All of our restaurant suggestions are based on feedback from our specialist travel team which also recently made suggestions for eateries in Navy Pier and New Hope. Important factors we took into consideration when preparing this list include convenience, quality, taste, and service. The opinions of other diners, customers, and guests regarding the food they had at each restaurant were also surveyed. Based on our findings, we composed a collection of the best restaurants in Temecula that are a must-visit for you, your family, your friends, or even someone special.
Next Read: Best Romantic Restaurants To Visit in Laguna Beach
Summing Up
Eat at one of the top Temecula restaurants on the list above the next time you're in the area. Regardless of your preferred cuisine or dietary requirements, there is something to enjoy at one of the many restaurants in the area.
Restaurants in Temecula - FAQs
What are some of the best restaurants in Temecula?
Some of the best restaurants in Temecula include The Goat and Vine and 1909 Temecula.
Which restaurant offers the best seafood in Temecula?
Avensole Restaurant offers the best seafood in Temecula.
Is there a Cuban restaurant in Temecula?
Havana Kitchen offers top quality Cuban food in Temecula.