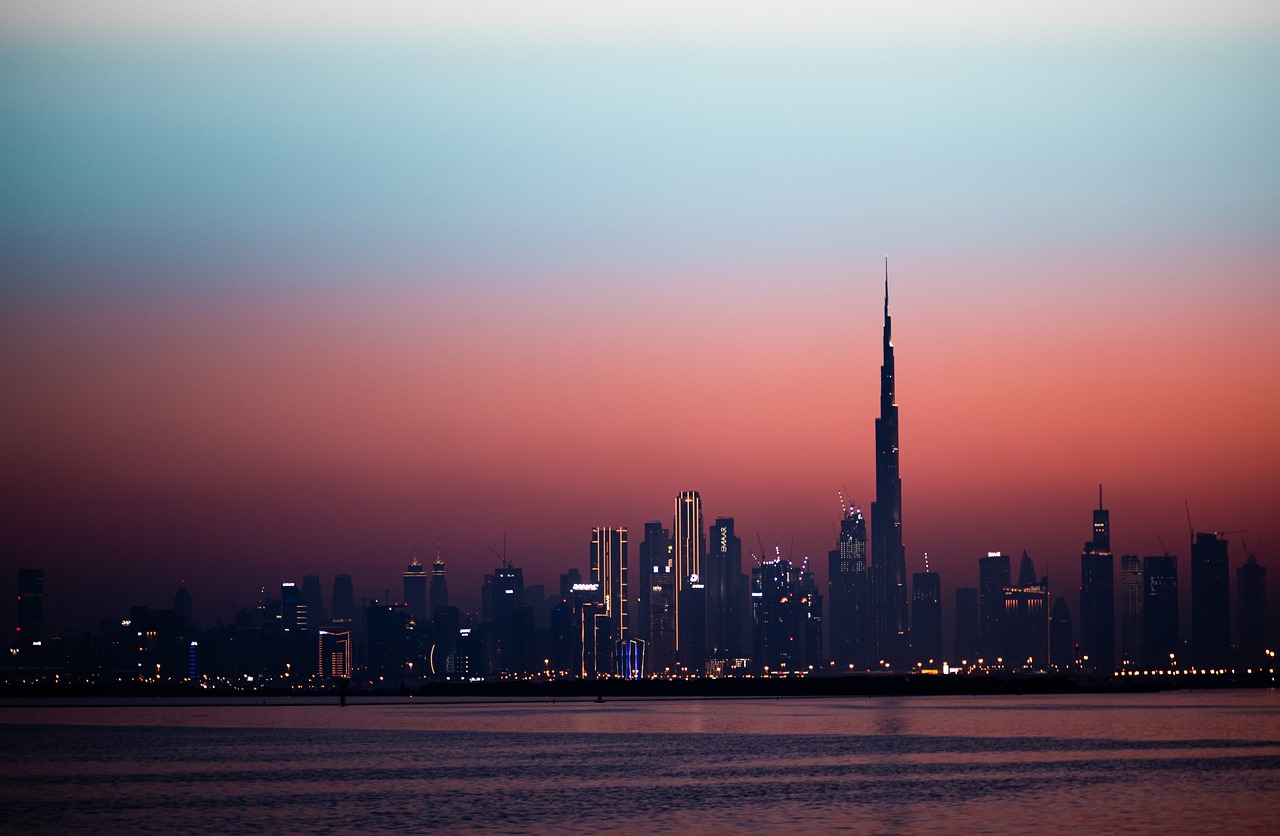 Dubai has never been more popular, welcoming around 14.6 billion visitors in a single day in 2022. This made Dubai the most popular destination in the world in 2022, according to the Top 100 city destination index by Euromonitor.
The city also became the World's No. 1 Tourism Destinations in TripAdvisor's Traveller Choice Awards 2023, the second city in history to claim this title the second time.
Known for its fondness for the exquisite, including the tallest skyscraper and the most expansive mall in the world, it's no wonder that Dubai remains a favorite attraction and tourist spot for many traveling enthusiasts. But what makes Dubai so popular and irresistible?
Dive in to discover, as we have listed, a few things adding to Dubai's popularity.
Why Is Dubai So Popular?
Here are 17 reasons Dubai demands attention and deserves to be among the world's most famous cities.
1: The Skylines Of The City
Tourists from all over the world find tall and grand structures eye-catching for anyone to pay a visit. It is also common to see images of tall buildings and skyscrapers on postcards from different nations, pasted as modern art as a country's symbol.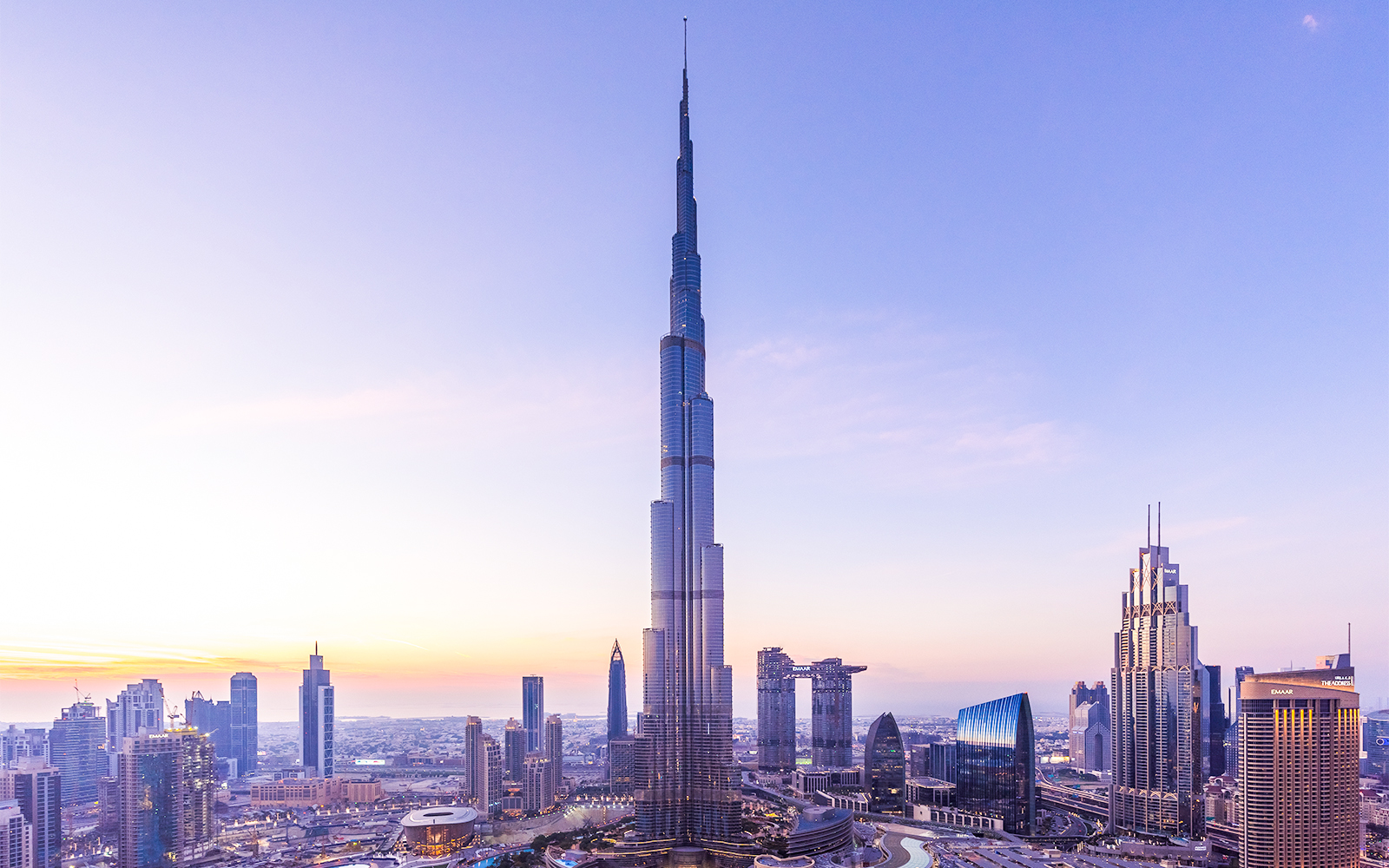 Hence, In Dubai's Downtown area, you'll find the Burj Khalifa, the highest human-made building on the planet. Additionally, Dubai's Marina sports four of the world's top five residential towers. Dubai offers stunning picture spots wherever you turn in due to its breathtaking skyline views.
2: The City Is A Food Haven
With approximately 88% of expats living in the UAE, having different cultures and traditions, Dubai is undoubtedly a food paradise, with thousands of varieties, offering an overwhelming amount of choices for everyone.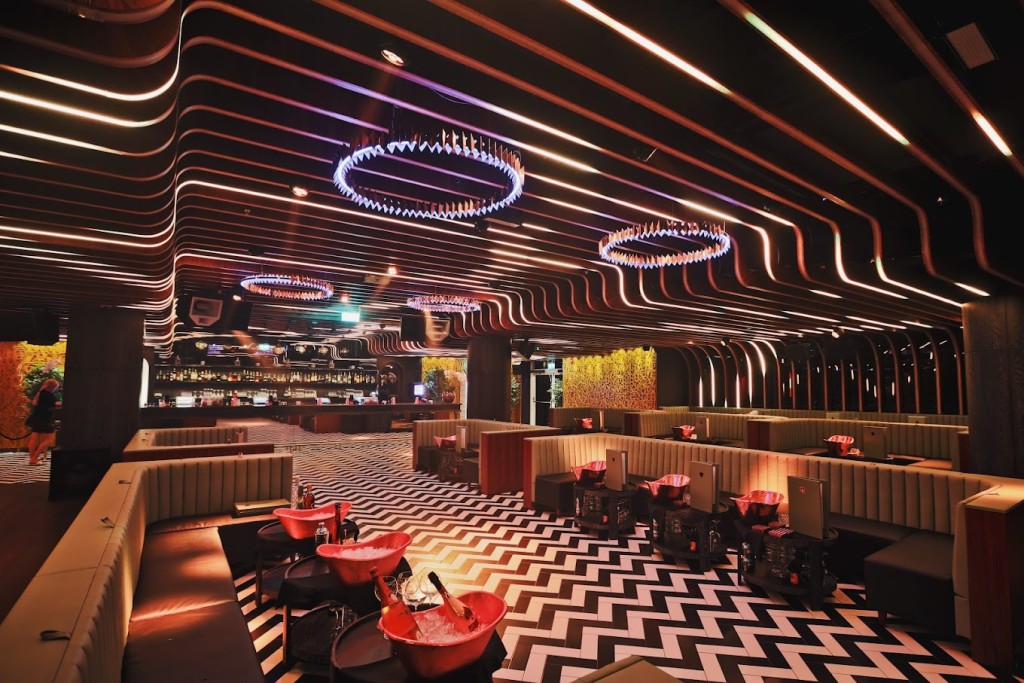 From Indians, Pakistanis, Chinese, and Arabs to Filipinos, Americans, French, etc., people from different parts of the world can enjoy their favorite traditional cuisines all under one city, Dubai.
3: It's A Diverse Cultural Hub
Dubai is home to individuals from over 200 different nations. Although they come from different backgrounds, most consider Dubai their home. This rich and diverse cultural mix makes Dubai one of the world's most multinational cities, attracting millions of visitors from all over the world.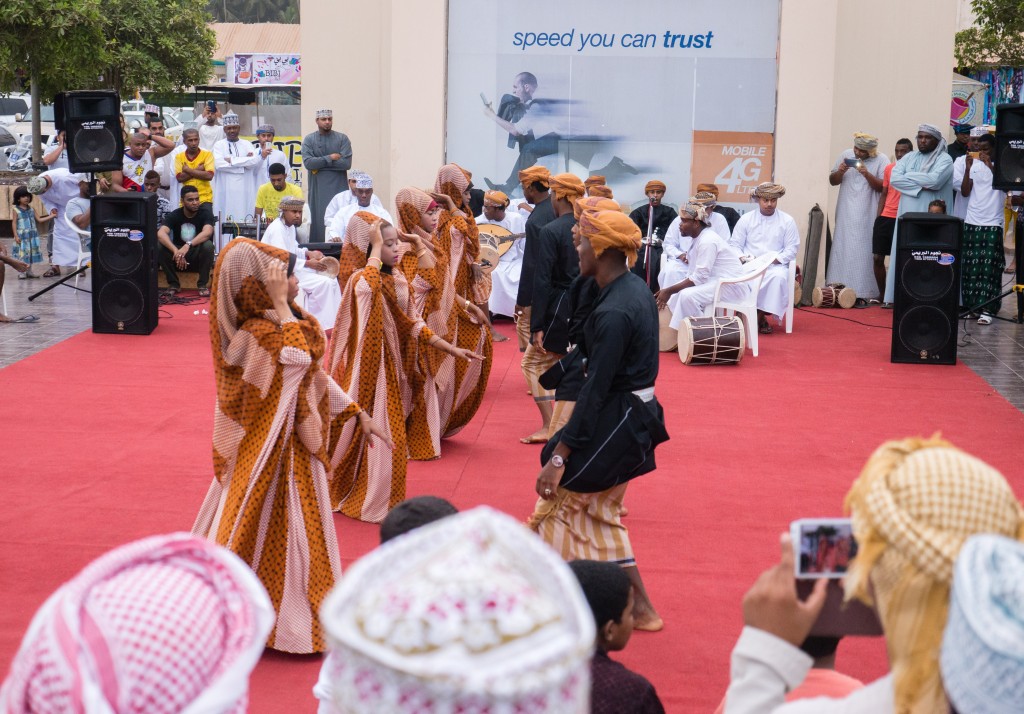 4: The Stunning Dubai Beaches
Most visitors are attracted to Dubai because of its gorgeous beaches, as they serve as one of the primary tourist spots of the city. It boasts about 1,000 km of shoreline and enjoys 300 sunny days annually, allowing visitors to bask in the sun nearly all year round.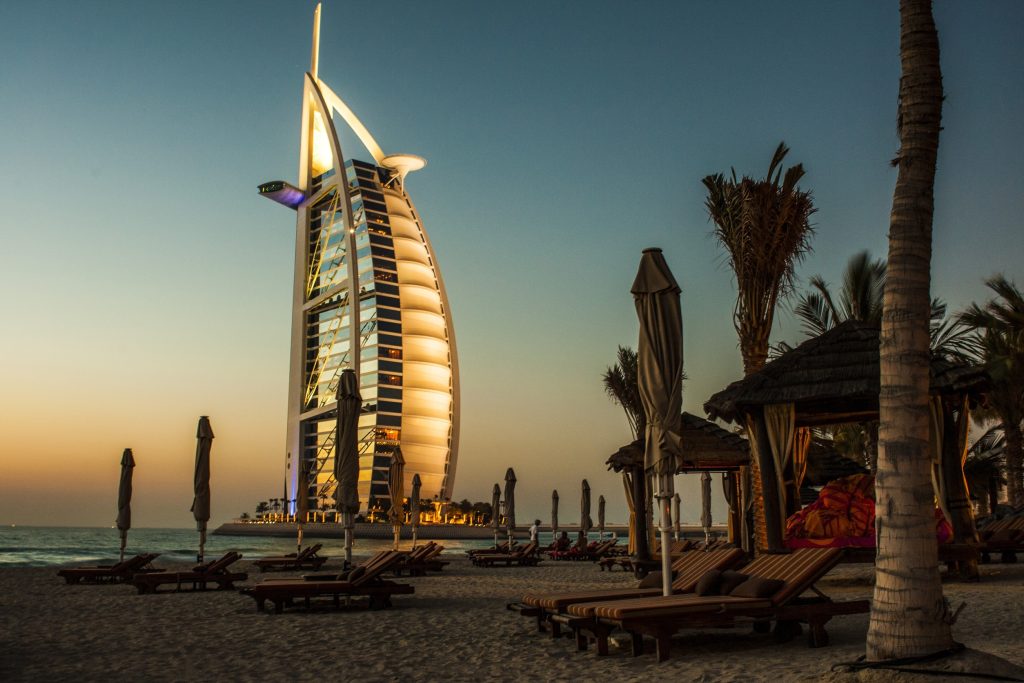 The city's government ensures its beaches remain clean, implementing numerous guidelines for residents and tourists to follow that emphasize keeping their key tourist spots spotless and presentable!
5: It Is The Capital Of Modern Art And Design In The UAE
For many travelers worldwide, the primary preference for visiting a destination is to learn about its history and culture. Hence, many people like to visit museums and art galleries that represent the country's culture through art and style!
This makes Dubai stand out as the Middle East's central hub for Modern Art and Design. The city, with places like Alserkal Avenue and astounding galleries emerging from the Financial Centre, displays a rich artistic expression of the country's culture.
The recently inaugurated Dubai Design District is another proof of the city's commitment to art, hosting festivals thoroughly enjoyed by global audiences.
6: Being Smart Is Dubai's Ultimate Goal!
Dubai is recognized as one of the fastest-progressing cities in the world. A few years ago, it was a place for fishermen and pearl divers. But now it has become the most prominent cultural hub and an oil-based economy focusing only on the city's well-being in tourism and business.
The city's landscape continually evolves with new infrastructures and ventures popping up overnight, thus proving Dubai's dedication to progress and providing enriching experiences for all.
7: The Palm Dubai
One of the many reasons making Dubai the most popular destination in the world is Palm Jumeirah. Who doesn't know of that? It is one of the world's largest artificial islands, inaugurated in 2001.
It is home to some of the wealthiest people across the globe, owning multi-million mega mansions and luxury hotels that are all five stars! The Palm Jumeirah is also home to the very famous Palm Atlantis.
8: No Language Barriers
Dubai's official language is Arabic, of course. Still, due to the rich cultural diversity dwelling in the city, there are hundreds of different languages spoken throughout. However, English is the most commonly spoken, and most visitors know how to speak basic English.
Hence, for most visitors, there is no such thing as a language problem when they visit Dubai!
9: Shopping And Dubai Go Hand-in-Hand
Talking about Dubai and shopping, doesn't hop in? Impossible! The world's largest mall in Dubai is called The Dubai Mall. It comprises hundreds of luxury retail outlets everywhere!
However, the mall is not just about commerce; it represents the diverse culture of Dubai. Moreover, Dubai celebrates a month-long shopping festival filled with giveaways and concerts, offering shoppers not only a chance to indulge but also to win extravagant prizes like cars and even gold.
Among the most anticipated shopping events in the city are the Dubai Shopping Festival, Dubai Summer Surprises, and the GITEX Shopper Festival.
10: The Gold Souk
Contrary to the largest mall in Dubai, located in the Arabian Jewelry market is a traditional spot called the Gold Souk. This souk has been in business since the 1940s, welcoming tourists from all over the world to experience the old Dubai vibes and its gold wonders in the Gold Souk.
11: The Spectacular Fireworks
In 2009, with the unveiling of the iconic Atlantis Hotel, Dubai displayed what most people enjoy: the fireworks! Over the years, the city has become renowned for hosting some of the most breathtaking fireworks events, especially during New Year's Eve at the Burj Khalifa.
These incredible fireworks, in fact, have become a key highlight in Dubai's celebratory occasions.
12: Burj-ul-Arab
Dubai MallWith its distinctive skylines and architecture, Dubai boasts many lavish hotels that are globally recognized. The Burj Al Arab, inaugurated in 1999, is recognized as the city's signature landmark and the only seven-star hotel in the world.
Located on its artificial island off Jumeirah beach and linked to the mainland via a private bridge, this hotel offers elite amenities such as a fleet of Rolls Royce and a private helipad for guests who own helicopters.
13: Desert Safari
Contrary to what one might expect, Dubai features a ski slope right in its desert landscape. Extending to 22k square meters and reaching 85m in height, this indoor ski facility also brags about the globe's first 400-meter indoor black run.
14: Largest Fountain In The World
The Dubai Fountain is truly an awe-inspiring tourist spot in the city. Built by the architectural minds behind Las Vegas' iconic Bellagio Fountain, The Dubai Fountain shines bright with 6,600 lights and 25 colorful and vibrant projectors.
Stretching nearly 1,000 ft in length, this largest fountain in the world propels water as high as 500 ft, synchronizing its jets with classical or contemporary tunes.
15: Premium Nightclubs And Bars
With miles and miles of Dubai's extensive coastline, a lot of infrastructure has pooped up across the shore, including many lavish beachfront bars and nightclubs. Party enthusiasts from all across the globe flock to Dubai, fascinated by its immaculate beaches and their electrifying nightlife.
As the night falls, you can indulge in performances by some of the world's top DJs. For those visiting, renowned nightclubs include Pacha, Barasti, Coya, and Blue Marlin Ibiza.
16: Luxury Lifestyle And High Earnings
Dubai stands out for its well-paid job opportunities complemented by a life of luxury. One of the reasons it's a top pick for expatriates is its incredibly low unemployment in the world.
As a thriving business hub, Dubai constantly needs fresh talent throughout the country, with every firm offering competitive salaries to global professionals.
17: Globally Recognized Travel Gateway
Dubai International Airport (DXB) ranks as the world's busiest airport in terms of international traffic, with over 70 million global travelers travelling through its terminals.
Additionally, Emirates Airlines, the state carrier of Dubai, has grown to become one of the world's leading airlines. Interestingly, more than two-thirds of the world's population has access to a direct flight to Dubai, adding to the city's reputation as the most popular travel junction worldwide.
Final Thoughts
Dubai's rise as the most popular global destination is attributed to many factors. The city never fails to impress, from its awe-inspiring architectural marvels to its thriving and exciting nightlife.
Its strategic position as a leading travel hub, supported by the bustling Dubai International Airport, encourages easy global connections. All these elements, combined with its rich cultural diversity and innovative spirit, strengthen Dubai's reputation as an exclusive global tourist destination.