Menomonee Falls is a beautiful rural area of ​​Milwaukee located in Waukesha County; Wisconsin named after the beautiful Menomonee River. In the early 1800s, before Europeans settled, it was the land of Native Americans.
In the 2000s and beyond, the village grew by attracting new companies such as Kohl's, Harley-Davidson, Johnson Controls, Quad Graphics, and Northwestern Mutual and providing them with opportunities to expand their businesses.
Strengthened neighborhood relationships with volunteer organizations, and began housing unique boutiques, salons, shops, beer gardens, and the ever-loving farmer's market.
It's home to exciting and huge events like family-friendly Chili Fests, free concerts, and Fishing Derby. And there are still more reasons why this Milwaukee suburb, Menomonee Falls is worth visiting at least once in a lifetime.
Many websites have awarded the village prestigious labels through thorough research, such as vibes.com ranking the village as the fourth best city in Wisconsin, and Safewise.com having a population of over 30,000, all in Wisconsin. Safest City by Money Magazine, and 32nd Best Small Town in America.
Now that we've given you an overview of Menomonee Falls and how great the countryside it is, let's move on to the amazing menus, amenities, and features of the best restaurants in Menomonie Falls, Wisconsin, that we've discovered.
While in Wisconsin, you must also explore its beautiful towns, to intrigue your interest we have compiled a list of 5 Small Towns In Wisconsin: Straight Out Of Your Dreams.
[item_carousel id='173′ timeout='5′]
Culinary Specialties Of These 7 Restaurants In Menomonee Falls
Now let's start exploring the culinary specialties of these 7 restaurants that have captivated the taste buds of visitors for decades.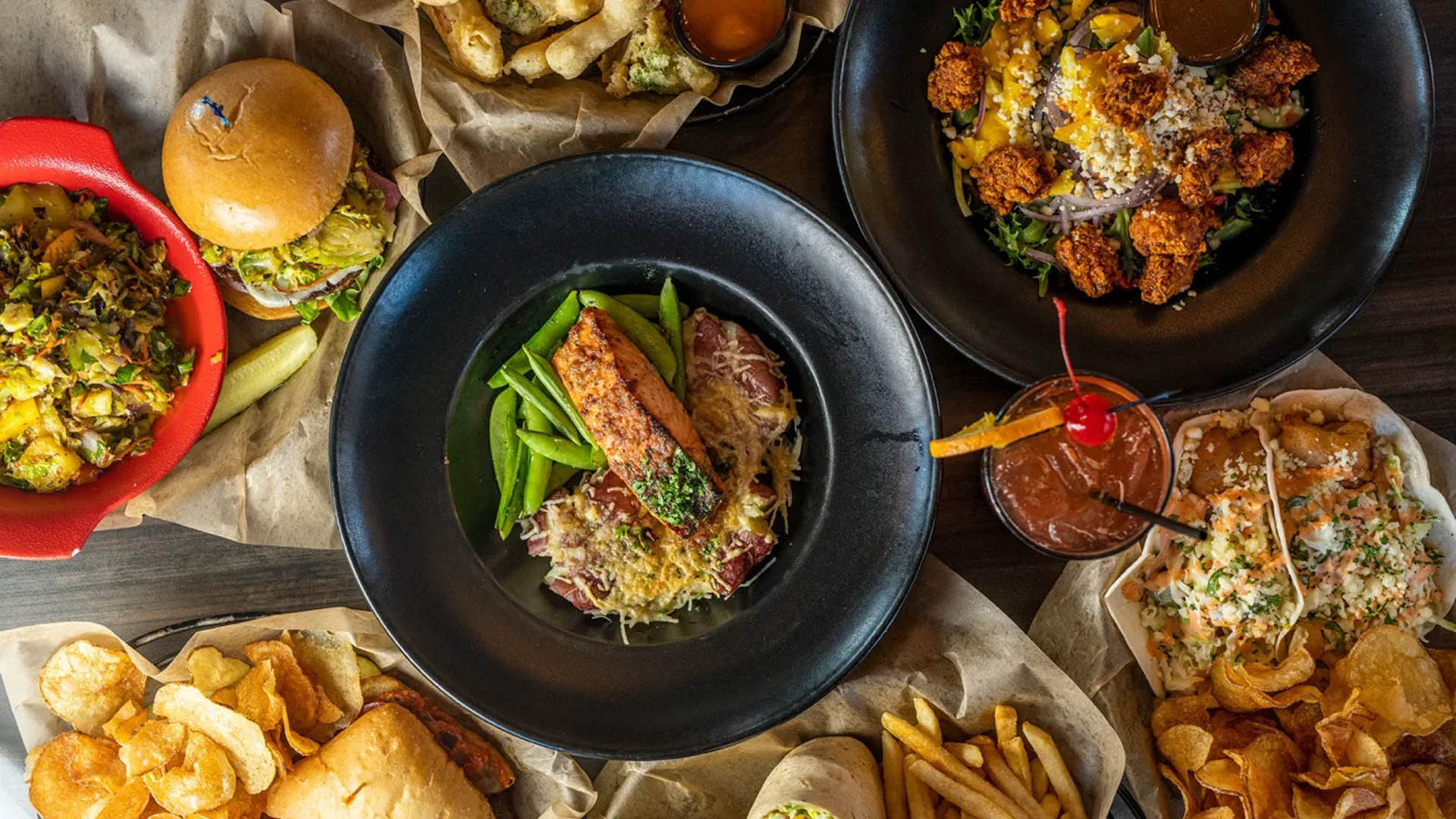 The Hot House Tavern is located in an 8,600-square-foot building, a former historic firehouse in the heart of Menomonee Falls. The building previously served as a village hall, library, and correctional facility, according to the Wisconsin Historical Society.
In 1966, this large building was an actively functioning fire station however, in 2015, a new fire station at Main Street and Menomonee Avenue replaced it. The old fire station is now a registered historic property on the National Register of Historic Places.
Thus, the fire station was transformed into a classic American restaurant known as the Hot House Tavern. Now the restaurant serves delicious dishes widely popular in America including burgers, sandwiches, salads and so much more that no one can say no to.
In addition to the American menu, they also offer Wisconsin specialties such as cheese curd fritters, Great Lakes whitefish, cheesy portabella, etc. that are equally delicious and of the highest quality and hygiene.
Looking at the architectural design, you can clearly see how the former fire station has been skillfully repurposed as a casual dining restaurant Hot House Tavern, as the historic garage doors at both ends, back and main doors, and the ceiling height have not been altered at all. To deliberately convey aspects and keep the vibes of the Fire department alive.
The floor has an interesting pattern that looks like smoke, as does the front of the bar. This unique architecture and open concept allow people to talk and move around the tables.
Craft beer, wine, and exciting cocktail bars are available on both the first and second floors with two outdoor patio seating for guests in the summer. On the second floor, the restaurant also has ample space to host formal to informal parties and weddings.
Other things to consider are that the entire restaurant staff follows the COVID-19 regulations and wears masks, the cleanliness of the place, as well as the food, is carefully managed, in addition to the outdoor seating where you can eat your favorite food while overlooking a charming view of the countryside, Menomonee Falls, Hot House Tavern also offers takeout and delivery.
Also, read 7 Must-Visit Restaurants in Dana Point For A Phenomenal Dining Experience.
Odyssey Family Restaurant
View Website
Get Directions
PERFECT FOR: Enjoying a variety of cuisines including Greek, American, Mexican, Italian cuisine, etc.
Odyssey Family Restaurant is family-owned and serving Menomonee Falls, Wisconsin, and the surrounding area for over two decades. As a family-friendly eatery, the restaurant offers a highly cooperative staff and a welcoming atmosphere. The menu at Odyssey Family Restaurant is quite diverse, there are regular specials on the menu and not to mention, the wonderful options that you can find on the dessert counter.
The cuisine menu includes Greek, American, Mexican, Italian dishes, and more. If you are a morning person, you will absolutely appreciate Odyssey Family Restaurant's extensive breakfast options like pancakes, waffles, omelets, etc. and for lunch, you can choose from a variety of options like sandwiches, fish fries, burgers, etc. Odyssey Family Restaurant also offers smoothies with the most amazing fruit blends to promote a healthy morning.
Similar attractions: Aesthetic Breakfast Restaurants In Rome For A Refreshing Morning.
The restaurant also has a variety of kid-friendly menus. Their pumpkin pancakes are a must try which are a staple every fall and are perfect with a cup of hot coffee or freshly squeezed orange juice.
Now let's talk about the fantastic facilities that this famous family-friendly restaurant Odyssey Family Restaurant has to offer. The most important feature of the restaurant is that they have a completely different variety of food for their vegetarian customers. Also, you must try bloody mary, mimosas, and other options on cocktails and so much more at their Full bar.
The space inside the restaurant is sufficient to host a moderately large group of people and offers them a TV for entertainment in a comfortable, classy, and healthy environment. Sadly, Odyssey Family Restaurant does not have outdoor patio seating.
And the indoor seating area isn't the only place with plenty of space, the parking lot is also big enough for visitors to park their cars as well as bikes. The restaurant also offers delivery service and take-out options so customers can pick up their favorite meals even during regular business hours.
Brisco County Wood Grill & Saloon
View Website
Get Directions
PERFECT FOR: Enjoying world-class wood-fired grill cuisine and beverages.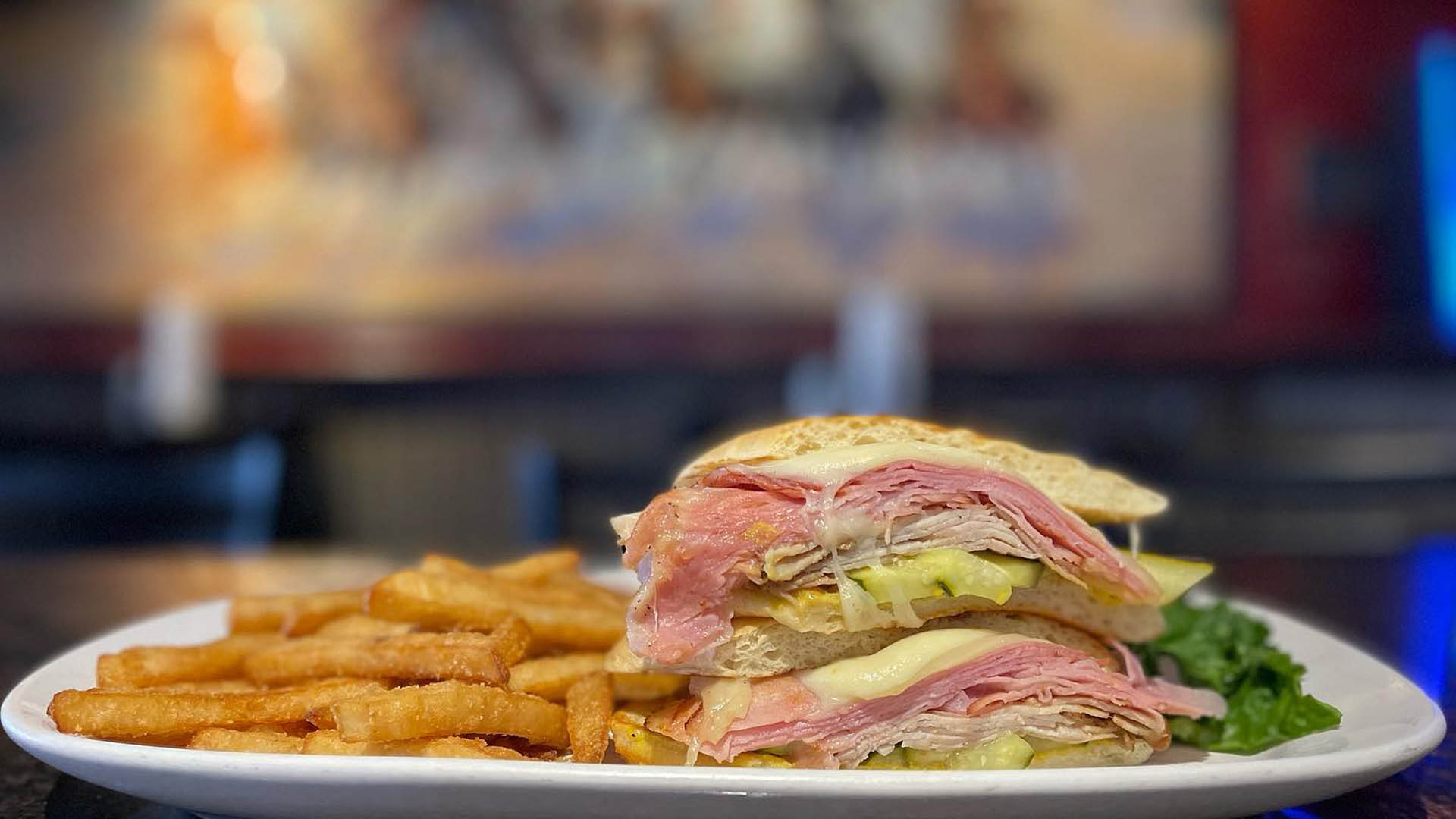 Brisco County Wood Grill & Saloon is a Southwestern-themed restaurant that uses its signature wood fire grill to prepare world-class BBQ, Rotisserie, Steaks/Chops, and Burgers. In addition, you can also find classic items on the menu such as salads, sandwiches, Mexican food, and more.
With a wide selection of food and alcoholic beverages, Brisco offers something to satisfy every visitor's taste buds. Established in 1998 on the border of Menomonee Falls and Germantown counties, it has been a staple of the Germantown/Menomonee Falls area for two generations.
In addition, the Brisco County Wood Grill & Saloon has ample room for parties of up to 75 people in its banquet room. The team at Briscoe County does an admirable job of providing satisfactory customer services and an environment that feels like a 'home away from home'.
Briscoe County Wood Grill & Saloon is second to none when it comes to world-class cuisine, wines, beers, cocktails, spirits, and a wide variety of lively atmospheres. Briscoe County's atmosphere is relaxed yet lively, featuring Black Angus beef, Farmland pork, and famous rotisserie chicken, all cooked on a wood-fired grill.
Among their most recommended dishes is the 1/2-lb Angus Beef Cheesy El Dorado Burger topped with brisket, barbecue sauce, and fried onions, and another delicious pumpkin spice White Russian for the perfect nightcap.
If you look at the architectural design of the restaurant, you will see the founder's clear intentions behind its creation – to create a place for friends, family, strangers, or lovers to sit together, share stories, and eat with each other. The restaurant is themed around a Moab-inspired castle with beautiful hand-painted walls, a scale model of America's "Delicate Arch" monument, a 15-foot lizard sculpture, and western-themed decor throughout the building.
The restaurant also offers outdoor seating and take-out but unfortunately, they don't offer delivery, so you have the option to either walk in on your way to enjoy the restaurant's delicious menu. Or go buy your favorite dinner yourself.
Harvey's Central Grill is a Chinese American restaurant that offers a variety of dishes to satisfy the tastes of American or Chinese visitors. And if you are a foodie who appreciates good food and serving quality, you will love this place. This restaurant claims that they prepare food from scratch and use only the freshest ingredients as this is always their top priority.
Harvey Central Grill was founded in the early 1900s and has been serving residents of the Menomonee Falls area ever since. The restaurant's traditional Chinese menu includes food options such as Szechuan duck, spicy salt shrimp, chili and pepper soups and salads, Alaskan snow crab legs, etc., while American dishes include filet mignon, barbecue ribs, fried cod, French included. Fried shrimp and more.
Harvey Central Grill boasts a full bar featuring high-end quality and a wide variety of cocktails, wines, and beers. The restaurant also prides itself on its outdoor seating arrangement, providing a healthy environment for group seating and dining. Indoors, a TV is available for guests to enjoy while dining, and space, and food hygiene are well taken care of by helpful staff wearing face masks.
Now on items not offered by the restaurant, children's area and seating, Wi-Fi service, delivery, and take-out are not available however private car parking is available.
This is a call to all sushi lovers living in Menomonee Falls and all tourists planning to visit Menomonee Falls in the near future to visit Sakura Sushi and Grille, that's because of the quality, variety, and unique flavors of their sushi. As you sample their delicate sushi that is made fresh every day, Sakura Sushi & Grill strives to provide you with unique flavors.
This Japanese sushi bar uses only the finest ingredients to highlight the creative qualities of the restaurant's dishes. Each dish is organized and carefully selected to enhance your dining experience.
Shrimp, bacon and sesame shrimp, curry chicken, and filet mignon are just a few of the delicious items served at Sakura Sushi and Grill. Don't forget to order their appetizers for a better dining experience. Apart from sushi, they also serve mind-blowingly delicious soups and salads at reasonable prices.
The bar offers quality and unique mixed drinks in a relaxed yet elegant setting. Enjoy the relaxed and welcoming atmosphere that makes you feel like family. The generosity and enthusiasm of the restaurant's spirit, the welcoming atmosphere, and the overall experience will leave you with lasting memories.
This place reminded us of the 10 Scrumptious Sushi Restaurants in Dubai that we explored.
In addition, Sakura Sushi and Grill also offers its customers convenient facilities such as table reservations to avoid waiting in long lines for a table, as well as take-out and delivery service.
Evie's Vietnamese Kitchen
View Website
Get Directions
PERFECT FOR: Vietnamese food lovers to enjoy delicious Southeast Asian cuisine.
For Vietnamese tourists and food lovers in Menomonee Falls, Evie's Vietnamese Kitchen is a great option to enjoy delicious Southeast Asian cuisine. The restaurant serves traditional favorites like pho, where they claim to simmer the beef in broth for 18 hours.
On the food menu, they have diverse options like chicken, fish, prawns, crabs, etc. It is recommended to start the meal with their appetizer sampler, a combination of three appetizers: egg rolls, edamame, and Hanoi dumplings. Or you can also dig into the options and create a combo as per their preference or taste.
For the main course, we recommend trying their rice with prawns and vegetables and savoring this red and savory combination or opting for sweet Thai basil for that fresh seafood taste. For those who cannot eat meat or fish because they are vegetarians, don't worry you can also dine at Evie's Vietnamese Kitchen as this remarkable restaurant has expanded its menu to attract and welcome vegetarian customers.
Evie's Vietnamese Kitchen also offers a huge variety of fresh teas such as milk tea, such as brown sugar boba, classic milk tea, honey tea, etc.
The restaurant does not offer private parking so visitors have to avail of the street parking facility. Speaking of amenities, Evie's Vietnamese Kitchen offers a kid-friendly environment, takeout and delivery services, and an indoor TV facility.
For a great pizza experience, UNO Pizzeria & Grill is the place to go in Menomonee Falls. UNO's original deep-dish pizza was invented in 1943 at the restaurant's flagship location in Chicago, Illinois, and has since become a hit.
It all started with Sewell, who invented deep-dish pizza and established a brand-new dining establishment at the intersection of Ohio and Wabash. The recipe included premium tomatoes, authentic Italian seasonings, and more cheese than anyone could imagine, and then cooked it for about an hour.
The recipe, premium ingredients, and preparations resulted in a pizza unlike any other, with a silky, distinctively unique dough and a raised edge reminiscent of fruit pie. UNO Pizzeria & Grill offers hand-tossed and deep-dish pizzas, including the Numero Uno, which features the restaurant's own vine-grown tomato sauce, four kinds of cheese and pesto, and meatballs and ricotta along with various other options on the menu including healthy salads.
In addition, UNO Pizzeria and Grill also offers its customers convenient facilities such as table reservation to avoid waiting in long lines for a table, as well as take-out and delivery service. Other remarkable facilities include dining accessibility for customers in a Wheelchair, free Wi-Fi, Private Lot Parking, a full bar, indoor TV, and Happy Hour Specials options on drinks and beverages.
Things To Consider Before Going To A Restaurant In Menomonee Falls, Wisconsin
The Closer The Better — Location is often one of the most important factors people consider when visiting a restaurant. Not only does it save gas and money, but it also keeps you fit and away from the trouble of finding a parking spot. However, it depends on your preference to go to a restaurant with better food and atmosphere a little further away.
Reviews — A restaurant with a bad atmosphere can ruin the entire dining experience. So, you should visit a place where you can enjoy the general atmosphere by checking the reviews and photos of the restaurant on various food guide websites before going.
Never Sit At A Dirty Table — Waiters take time to properly clean up after customers leave, and it's an uncomfortable situation for everyone when you see them doing it. So, you should wait for the host to finish with proper seating arrangements.
Value For Money — If you're going to a restaurant with family or a large group of friends, make sure to go somewhere at a reasonable price, especially if someone is paying the bill alone. You don't have to be cheap or stingy but choose a restaurant that will satisfy you when you pay the bill later.
Satisfying Customer Service — Make sure the restaurant you visit has prompt and friendly customer service where the waiters treat their patrons with courtesy. While we're talking about it, make sure to reciprocate their courtesy as well.
Hygiene — This is a very important point to pay attention to when you are choosing a restaurant. No matter how good or bad a place looks, its hygiene protocols are everything to your health and the health of the people dining with you at the restaurant.
How Do We Pick Our Recommendations
The world is populated with beautiful countryside, incredible food, and diverse cultures, and our certified team loves to explore it all. This list is compiled by our certified travel team who visited these restaurants and loved the experience. Our recommendations are based on the Menomonee Falls restaurant's exceptional views, food quality, customer service, amenities, and general atmosphere of the place. This list is based not only on our experience but also on the experience of other explorers so that we can bring an unbiased and informative travel guide to our readers.
Final Thoughts
Menomonee Falls is full of wonderful restaurants that offer a unique atmosphere and delicious food. Whether you're looking for a cozy night out with friends or want to try some trendy craft beer, Menomonie Falls has something for everyone.
7 Restaurants In Menomonee Falls For An Unparalleled Dining Experience - FAQs
What is Menomonee Falls famous for?
Menomonee Falls is famous for its Beer Gardens, Free concerts, and the ever-beloved Farmer's Market.
Can you swim in the Menomonee River?
According to Karen M. Schapiro, JD, executive director of the Milwaukee Riverkeeper, "The river does not meet the water quality standards of the Clean Water Act that would make it suitable for swimming".
Is Menomonee Falls a Village or town?
Menomonee Falls is a village with a population of 39,379 and offers a small-town charm while providing excellent amenities and easy access to the entire Milwaukee region.
Why is Menomonee Falls called Menomonee Falls?
Located about fifteen miles northwest of Milwaukee in Waukesha County, the township was named after the Menomonee River, a tributary of the Milwaukee River.