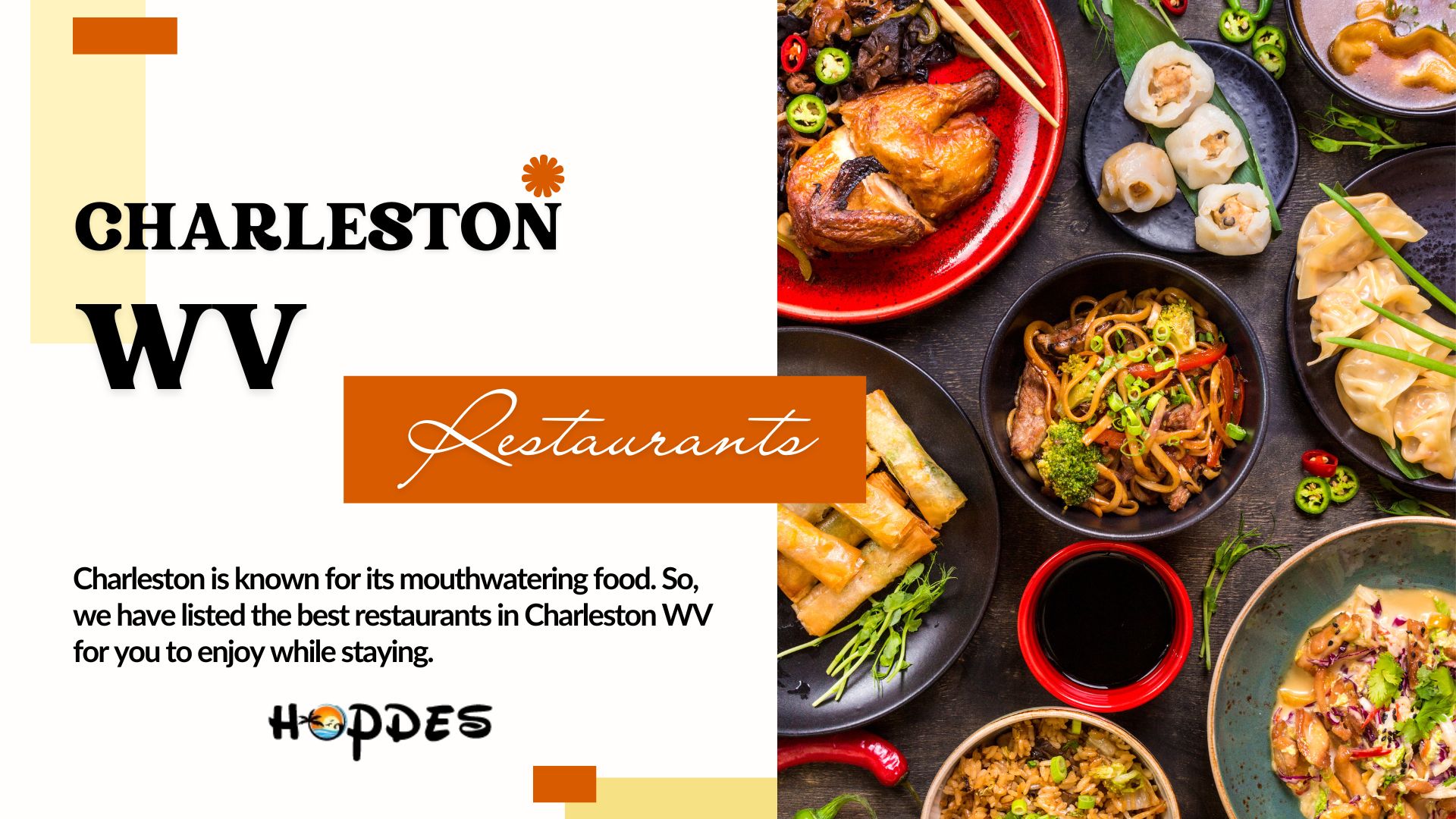 Charleston, West Virginia, US, is a food lover's paradise, with a wide variety of restaurants that serve mouthwatering delicacies to suit every taste. If you're searching for restaurants in Charleston WV, whether you're in the mood for a juicy burger, a warm bowl of soup, or some hot tacos, many informal restaurants serve tasty meals at reasonable pricing. These restaurants provide a friendly, inviting atmosphere ideal for sharing a meal with loved ones. As a result, if you're looking for a laid-back and enjoyable dining experience, you can be sure to find it at one of Charleston, West Virginia's top casual restaurants.
Our Recommendations On The Best Restaurants You Need To Try In Charleston
Charleston is known for its mouthwatering delicious food. So, we have listed the top best-ranking restaurants in Charleston, WV:
Pies & Pints is a must-visit among the many restaurants in Charleston WV. Since 2003, craft beer and delectable pizza have been available at Pies & Pints in Charleston, West Virginia. Pies & Pints has quickly established itself as a local favorite emphasizing innovative and fresh toppings, clever cocktails, and a welcoming ambiance.
Pies & Pints' menu is a celebration of innovative culinary pairings. With over a dozen specialty pizzas to pick from, customers can savor both the novel and the traditional. The Grape Pie, one of their hallmark pies, is a delectable combination of roasted red grapes, gorgonzola, and rosemary. The Pepperoni Pie is a fantastic choice for people seeking something more traditional. There is something for everyone on the menu thanks to the variety of sandwiches, salads, and appetizers.
In addition to their amazing craft beer menu, which features a changing range of regional and local brewers, they also offer a creative pizza menu. An extensive range of varieties and flavors are included in the carefully curated beer menu, which goes great with their pizzas. In addition to a sizable wine list and inventive drinks like the well-known Moscow Mule, the restaurant offers a variety of beverages for those who don't like beer.
Pies & Pints is the perfect place for customers to unwind and enjoy their meals because of the comfortable and rustic decor that creates a welcome ambiance. The restaurant has quirky and distinctive artwork that adds to its charm and creates a lovely setting for diners to enjoy their meals. It is a well-liked venue for groups and families searching for a cozy and calm setting because of the busy and energetic dining room.
Pies & Pints offers exceptional customer service thanks to a staff of courteous, competent servers that are enthusiastic about the menu items. They are always eager to offer suggestions and make sure each visitor has a special time. Given that pizzas start at slightly under $10, Pies & Pints has affordable prices.
In the center of Charleston, West Virginia's downtown, you may find the well-known gastropub Bricks & Barrels. Bricks & Barrels has quickly established itself as a local favorite thanks to its distinctive ambiance, handcrafted drinks, and gourmet comfort cuisine.
With exposed brick walls, comfortable lighting, and wood accents, the restaurant's decor blends rustic and industrial styles to create a warm and welcoming atmosphere. The dining space is roomy and energetic, with a bustling bar that serves handcrafted drinks and a changing menu of regional and local beers.
The cuisine at Bricks & Barrels combines Southern comfort food with international flavors, with items like truffle mac and cheese, shrimp and grits, and Korean BBQ tacos among its offerings. Customers can explore a diverse range of sandwiches, salads, and appetizers at the restaurant, ensuring that they can easily find a dish that suits their taste preferences.
Craft cocktails are one of Bricks & Barrels' unique selling points. Only the finest spirits and freshest ingredients are used by the bar's mixologists to craft unique and delectable drinks. Its house specialties are the Spicy Cucumber Margarita with fresh cucumber and jalapeno, and the Bacon Old Fashioned with whisky infused with bacon. The restaurant also has a wide variety of wines and regional beers on tap.
Bricks & Barrels has a staff of attentive and knowledgeable servers who are always eager to offer suggestions and make sure every customer has a special eating experience. This results in great service. It is an inexpensive alternative for a casual dinner or lunch because the prices are fair, with meals starting at roughly $10, making it one of the most affordable restaurants in Charleston, WV.
Overall, Bricks & Barrels in Charleston, West Virginia, offers a distinctive and unforgettable eating experience and is a must-try restaurant. It's simple to understand why this gastropub has become a well-liked hangout for both locals and tourists thanks to its comfortable ambiance, gourmet comfort cuisine, and craft beverage menu. Bricks & Barrels provides something for everyone, whether you're searching for a mouthwatering dinner or a fantastic spot to grab beverages with friends.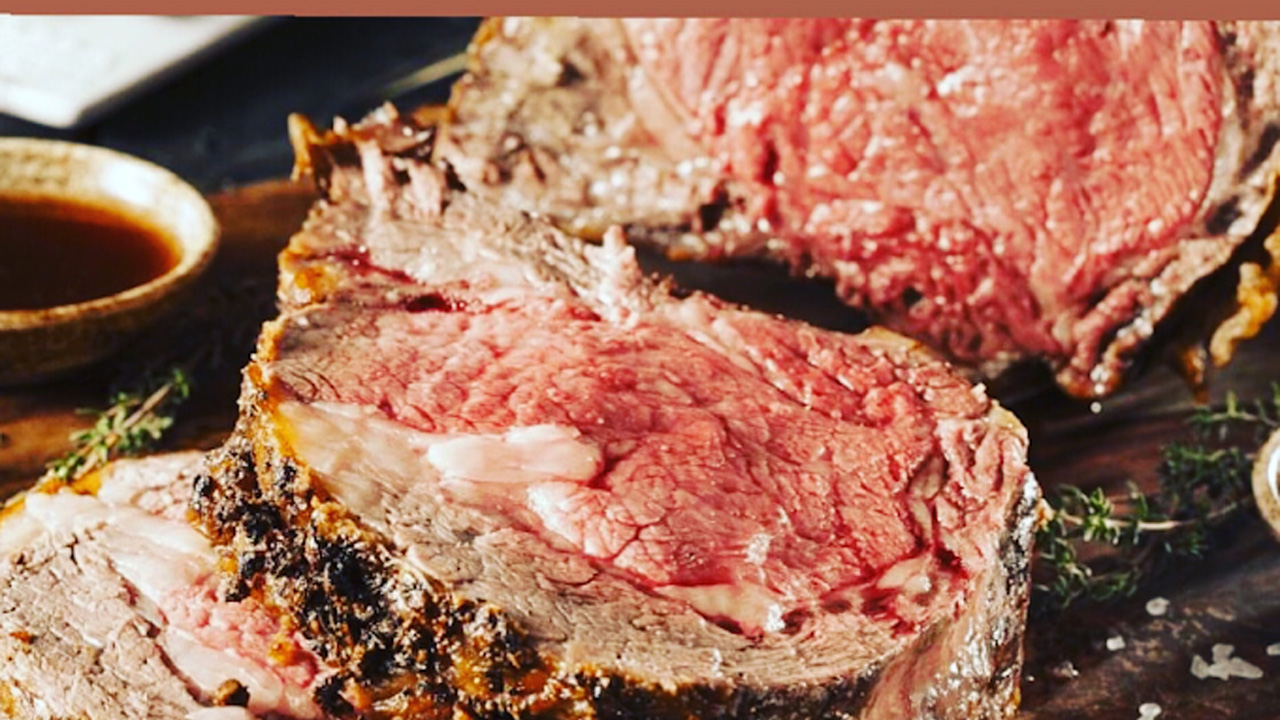 Charleston, West Virginia's Bridge Road Bistro is a well-regarded eatery. The restaurant offers a contemporary, upmarket dining experience, and its menu includes dishes with American and European influences.
Bridge Road Cafe takes pride in its inventive menu, featuring fresh seasonal ingredients and locally sourced items. The restaurant's carefully crafted dishes are beautifully presented, offering a delightful array of flavors and textures to satisfy even the most discerning palate.
Bridge Road Cafe boasts a tastefully furnished interior that exudes a cozy charm, making it one of Charleston, WV's most aesthetically pleasing dining establishments. It provides the perfect setting for special gatherings and romantic evenings.
For a delightful dining experience, the outdoor patio offers stunning views of the Kanawha River and the 1010 Bridge, making it an ideal spot for a summer lunch or leisurely drinks with friends.
One of Bridge Road Bistro's standout dishes is the seafood linguine. It features a delectable combination of shrimp, scallops, and clams in a creamy tomato sauce. The steak frites, featuring perfectly cooked fillet mignon, crispy potatoes, and a side salad, is also a popular choice.
To complement the diverse menu, Bridge Road Bistro offers an extensive wine list featuring both domestic and international selections. The knowledgeable staff is always available to provide recommendations and assist guests in choosing the perfect wine pairing for their meals.
Additionally, Bridge Road Cafe offers catering services with a variety of menu options for events and special occasions. Their private dining room can accommodate up to 40 guests, making it perfect for intimate wedding celebrations or rehearsal dinners.
In conclusion, Bridge Road Bistro is a must-visit destination for those seeking a memorable dining experience in Charleston, West Virginia. With its innovative menu, stunning views, and inviting ambiance, this restaurant has solidified its position as one of the city's top culinary attractions.
Ichiban, a Japanese eatery nestled in Charleston's Kanawha City neighborhood, provides a genuine and savory dining experience. With meticulous attention to detail, from its chic atmosphere to its exceptional service, Ichiban sets itself apart from other restaurants in Charleston, WV.
Ichiban is renowned for its expertly crafted and beautifully presented sushi, which is a signature dish of the restaurant. The menu offers a variety of rolls, including traditional options like the California roll and innovative creations like the hot tuna crunch roll. Each piece of sushi is made with fresh ingredients and delivers a perfect balance of flavors and textures. Don't miss the must-try nigiri selections, such as the delicate and buttery toro and the flavorful and smoky eel.
Ichiban serves ramen, udon noodles, and bento boxes, among other classic Japanese foods, in addition to sushi. The ramen is exceptional, including delicate pork belly, properly cooked noodles, and a thick, savory broth that is slow-cooked for hours. Another favorite is udon, which has chewy, satisfying noodles that go well with the delicious, rich broth.
The aesthetic of Ichiban's decor is clean and minimalist, modern and slick, and it promotes a tranquil mood. A lot of natural light enters the dining area through the huge windows, making it feel open and spacious. A must-stop at the restaurant is the sushi bar, which features a stunning display of fresh fish and talented sushi chefs who are happy to provide advice and respond to any queries you may have about the menu.
The personnel at Ichiban is polite and competent, and they provide excellent service while being always aware of your needs. Ichiban's attentive personnel ensures a welcoming experience for both new and returning guests. The restaurant offers a selection of sake and Japanese beverages that perfectly complement their sophisticated and savory dishes.
In conclusion, Ichiban is a must-go-to restaurant for anyone seeking to sample Japanese cuisine in Charleston, West Virginia. It is the ideal location for a date night or a night out with friends because of its beautifully prepared sushi, tasty ramen, and contemporary decor.
Also Read: From Classic to Creative: Norfolk's Best Burger Joints.
Black Sheep is a farm-to-table restaurant that is situated in Charleston's famed East End neighborhood and has swiftly grown to be one of the most well-liked dining establishments in the city. Black Sheep provides a distinctive and memorable dining experience with a focus on ingredients obtained locally and creative recipes.
The availability of fresh products from nearby farmers and producers determines how frequently the menu at Black Sheep changes. Black Sheep is famous for its signature fried chicken, known for its tender and juicy interior and crispy exterior. Accompanying the chicken are homemade sides such as mac and cheese, collard greens, and coleslaw, all prepared using fresh ingredients.
Black Sheep's menu showcases their commitment to using locally sourced ingredients. They offer dishes like pork chop with sweet potato puree and grilled salmon with citrus glaze. Small plates like smoked trout dip and fried green tomatoes are also available, highlighting their culinary variety.
Black Sheep has a warm and appealing environment because of its exposed brick walls, subdued lighting, and comfortable, intimate setting. With a variety of craft beers and cocktails that are great to enjoy before or after your meal, the bar area is another well-liked hangout.
The crew at Black Sheep provides prompt, cordial service and is knowledgeable about the menu. They are also happy to offer suggestions and respond to any inquiries you may have. Also, the establishment has a private dining room that can be rented in advance for important occasions and sizable groups.
Black Sheep is a must-visit farm-to-table restaurant in Charleston, WV, offering delectable lunch options with a focus on local ingredients and creative menus. It's the perfect place to enjoy a meal with friends and family in a welcoming atmosphere.
Soho's, in Charleston's Capitol Market, offers a unique dining experience with fresh, local ingredients and creative dishes.
The menu features international-inspired cuisine, from Italian pasta to Asian stir-fries. Standout dishes include seafood risotto with shrimp and scallops over saffron-infused risotto. Vegetarian and gluten-free options are available, catering to diverse preferences.
Soho's provides a chic and contemporary setting, perfect for a date night or gathering with friends. Large windows fill the spacious dining room with natural light, complementing the elegant furnishings.
Soho's staff offers excellent service, guiding and answering menu queries. The bar serves a wide selection of craft beers, wines, and cocktails that complement the delicious menu.
Soho's is a well-liked brunch destination, offering a wide selection of delectable food. Brunch favorites include eggs benedict, pancakes, and omelets. Unique options like crab and avocado toast and breakfast flatbread are also available.
Recommended Read: Top Pizza Places in Norfolk, VA for a Delicious Slice.
Charleston, West Virginia, is home to a branch of the well-known restaurant brand Logan's Roadhouse. The eatery is a favorite among both locals and tourists because of its relaxed ambiance, warm service, and mouthwatering cuisine.
The restaurant offers a varied menu with a concentration on steak and barbeque. The menu at Bridge Road Cafe features hand-cut steaks cooked to perfection. They serve them with a variety of delicious sides and sauces. These delectable steaks are highly popular among diners. Together with a selection of burgers, sandwiches, salads, and appetizers, the eatery also serves chicken and seafood meals.
Logan's Roadhouse offers a complementary bucket of peanuts on each table, enhancing the restaurant's informal ambiance. Patrons are encouraged to enjoy the peanuts and casually discard the shells on the ground, creating a unique and relaxed atmosphere.
Logan's Roadhouse is famous for its delicious meals and attentive service. Visitors can expect personalized and welcoming treatment from the well-trained staff.
Its dedication to community involvement is another feature that distinguishes Logan's Roadhouse. They frequently hold fundraisers and charitable events to help neighborhood groups and causes in the Charleston, West Virginia, area.
With exposed brick walls, wooden tables and chairs, and Western-themed decorations, Logan's Roadhouse has a relaxed, pleasant feel. With a wide selection of beer, wine, and cocktails, the restaurant also has a complete bar.
Lola's Pizza, located in the South Hills area, is a charming Italian-style pizzeria in Charleston, West Virginia. Known for its superb Neapolitan pizzas, made in a traditional stone fire oven, it offers both lunch and dinner service from Tuesday to Sunday.
Takeout pizza is also available, perfect for couples seeking upscale options for cozy nights at home.
Specialty pizza pie flavors include fig jam and rosemary, artichoke and goat cheese, bacon and white cheddar, and spicy shrimp and sausage. Guests can also customize their own pizzas with a variety of sauces, toppings, and regular or gluten-free crusts.
Throughout the day, they offer a selection of West Virginia artisan beers, fine wines, sangrias, and specialty cocktails.
Laury's Restaurant, situated inside the historic C&O Railroad Depot in Charleston, West Virginia, has been a top dining destination since 1979.
With a focus on contemporary American cuisine influenced by classic French flavors, it offers dinner service from Tuesday to Saturday throughout the year. The elegant dining area provides stunning views of downtown Charleston and the Kanawha River. This makes it an ideal spot for couples.
The menu features delicious dishes such as Beef Oscar, steak au poivre, veal schnitzel, and flavorful seafood risotto. Starters like parmesan-crusted escargots and delectable desserts like bananas Foster and Grand Mariner souffle are perfect for sharing.
For a more intimate experience, private dining rooms are available upon request with advance reservations.
Things To Consider Before Choosing a Restaurant in Charleston, WV
Cuisine — Restaurants in Charleston, WV offer unique regional specialties and fusion cuisines for an authentic dining experience. Choosing a specialized restaurant ensures memorable meals and caters to dietary preferences. Overall, considering cuisine can help ensure that you have a satisfying and enjoyable dining experience in Charleston, WV.
Ambiance —The ambiance of a restaurant greatly affects your dining experience. Choosing a restaurant that matches your preferences can enhance your dining experience. It creates a more enjoyable and comfortable atmosphere that positively impacts your mood.
Service — Considering the quality of service in a restaurant is important because it can greatly impact your dining experience. Good service can enhance your overall experience by making you feel welcomed and attended to. Poor service can detract from the enjoyment of your meal. The attentive and friendly service at Bacchus Lounge & Patio adds to the overall dining experience. The staff strives to make you feel comfortable and relaxed, attending to your needs with care and professionalism.
Reservations —Making reservations at a restaurant is essential for organizing your meal and ensuring a table upon arrival. Reserving in advance avoids waiting in line or being turned away if the restaurant is busy. You can also guarantee that you will have a table at the time you like by making a reservation.
How We Pick Our Recommendations
Our dedicated team visited various restaurants in Charleston, WV, and analyzed customer reviews. Then we curated a list of the city's best dining experiences. From sushi to fine dining, we have handpicked establishments that offer an exceptional taste to enhance your stay in Charleston.
While traveling to Charleston our team was able to cover Things to Do While in Luray Virginia.
Restaurants in Charleston, WV - FAQs
What kind of cuisine is famous in Charleston, West Virginia?
Cornbread and beans. Beans and cornbread, a beloved dish in West Virginia, is also enjoyed throughout the American South. It remains a must-try when visiting Charleston, showcasing the region's culinary traditions. The beans aren't chili, and the cornbread isn't the fluffy, sweet variety you would find in other states.
Is Charleston a gastronomic city?
Charleston was listed among the top 20 foodie cities in the nation in a recent WalletHub report.
Does Charleston have a Michelin star?
Charleston lacks any restaurants with Michelin stars for some strange reason, although it is only one person's view.