In Pennsylvania, close to the enchanting Delaware River, is the small, picturesque town of New Hope. It has a wide range of cultural attractions, beautiful riverside restaurants, and incredibly diverse shopping. Just make sure to fill up on food and drink at a few of these incredibly tasty restaurants while you're there! Here is a list of the top restaurants in New Hope that you can visit if you're ever hungry after a day of sightseeing. If you're looking for more culinary delights, be sure to check out the Eateries In Navy Pier To Hype Up Your Taste Buds!
New Hope Eateries to Savor Your Taste Buds!
New Hope Restaurants That Will Step Up Your Food Exploration Game
The following restaurants in New Hope are among the few best ones, known for quality, quantity, and ambiance.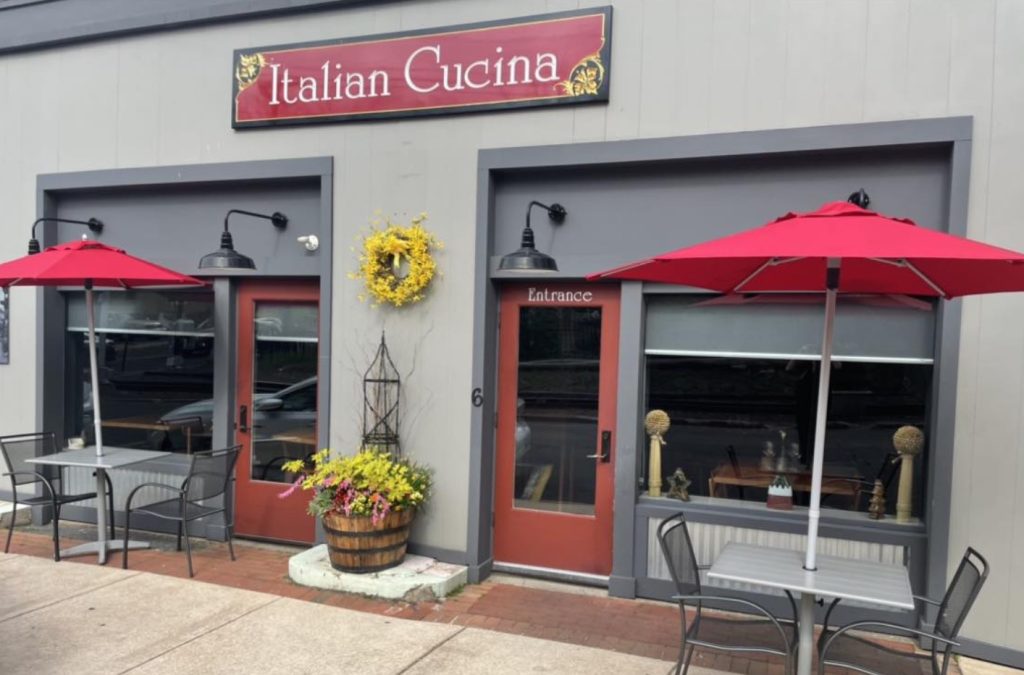 Italian Cucina on Stockton Avenue is the place to go in New Hope if you're looking for delicious Italian cuisine. They change their menu frequently enough that you'll need to stop by to see what's available, but customers assure us it's worth the chance.
This long-running, family-run Italian eatery is best known for its creative twists on classic meals. Each dish is prepared with amazing creativity, which is evident in the flavor. Try their world-famous ravioli, which has five types of cheese in it. Another dish you must try is their homemade gnocchi with wild mushrooms. However, their specialty dish is Pork Chops which many visitors complimented. If you're looking for more delicious Italian food, be sure to check out the Best Italian Restaurants in Norfolk VA.
The old-fashioned atmosphere inside the restaurant transports you to Italy, and the accommodating staff enhances the dining experience. This is the kind of romantic restaurant where the chef stops by each table to check on how the meal is going. Italian Cucina is BYOB, which means you can save money on your meal by bringing your own bottle of wine. Therefore, you'll be impressed with the overall experience if you bring your own bottle for the evening. For all these reasons, it is among the best restaurants in New Hope.
Pro-tip — If you don't want to run the risk of having to wait at the bar, you should make reservations.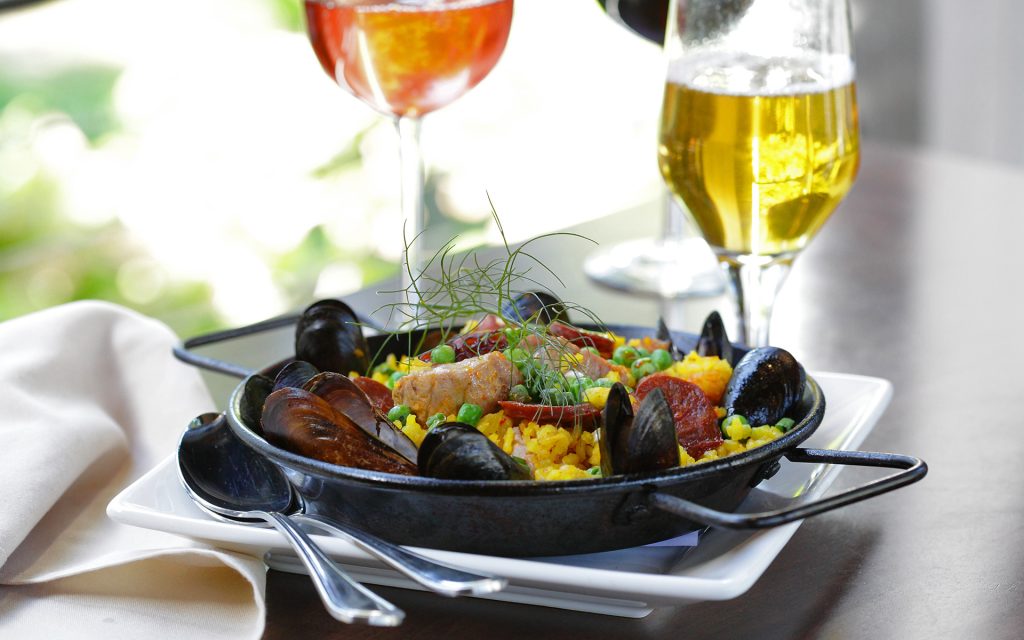 Nektar, located on West Mechanic Street, is the result of combining a wine bar and a Mediterranean restaurant — The best of both worlds!
For those looking to try something new and unique, this innovative idea is perfect. The fact that they have a huge selection of wines that change seasonally is the best part. This implies that every time you visit, you get to sample something new!
They offer traditional Mediterranean small plates with a modern style on their menu. One of their best-selling dishes, the tuna tartare, is something you should try. The Korean Fried Wings, Lobster Pot Pie, Truffle Burger, and Portobello Fries at Nektar are also highly praised by customers. The specialty dish here is Meatball Sliders.
The lively and elegant ambiance is ideal for a date night or lunch with friends. You can sample a variety of their dishes because the small plates are the perfect size and amount to share between two people. The Nektar's outdoor patio is the best place to eat because you can watch the river while sipping your favorite wine.
Pro-tip — They're closed on Mondays but open for lunch and dinner for the entire week. Therefore, plan your visit accordingly.
The Salt House is a gastropub located in a 1751 historic site. The ideal blend of old and new has been achieved by fusing modern and antique elements. A fantastic meal is guaranteed thanks to the leather seating, brick patio, fireplace, and glass-topped bar.
The Salt House, a gastropub, serves up some pretty inventive food. The appetizers include dishes like duck meatballs in black garlic molasses and pork loin dumplings in bone broth with sesame and scallions.
The entrees are equally impressive and include The Salt House Cheeseburger, Braised Short Rib Stew over Buttered Amish Pasta, and North Atlantic Salmon with Anchovy Butter and Haricots Verts. Moreover, they also provide oysters on the half shell!
The fact that they use ingredients sourced locally for all of their dishes is the best part. Chicken Pot Pie, Shepherd's Pie, and Fish & Chips are a few of their best-selling dishes.
A complete experience is provided by dining at the Salt House. First, you get to decide where you want to eat: on their spacious patio, at the chef's table by the fire, in the library lounge, or in the Tavern downstairs. Each restaurant offers a distinctive dining experience, but they are all outstanding in their own right. Gulp away your meal with one of their craft beers or wines to enhance your experience.
You won't have to break the bank or empty your pocket to enjoy an amazing dining experience because the food and beverages are inexpensive here. This cherished New Hope landmark is a must-see when you're in the area. They even welcome pets. Grab your dog and enjoy a satisfying meal for yourself.
Recommended Read: 10 Clubs In LA You Should Visit For A Life Time Experience
Downtown New Hope is home to the lovely vegan-focused restaurant The Sprig & Vine on Union Square Drive. They have advanced vegetarianism far beyond what is typically offered in restaurants. They're open from 3:30 pm to 8 pm on Wednesday through Sunday.
You can order small plates of grilled oyster mushrooms, black-eyed pea-sweet potato griddle cakes, and marinated Castelvetrano olives at Sprig & Vine, among other tasty dishes. With choices like Sesame-Crusted Kabocha Squash, Fennel Seed-Seared Tofu, Delicata Squash & Brussels Sprout Wat, and Cauliflower & Fingerling Potato Curry, their main courses are equally impressive. Additionally, they serve interesting sides and desserts.
For customers who want something on the run, they also offer vegan sandwiches and donuts. Go to Sprig & Vine on Union Square Drive if you want a quick meal or a sit-down dining experience. This restaurant stands out from the competition thanks to its stunning bar and lavish setting. And if you're looking for more vegan-based restaurants, check out the best vegan restaurants in Anaheim.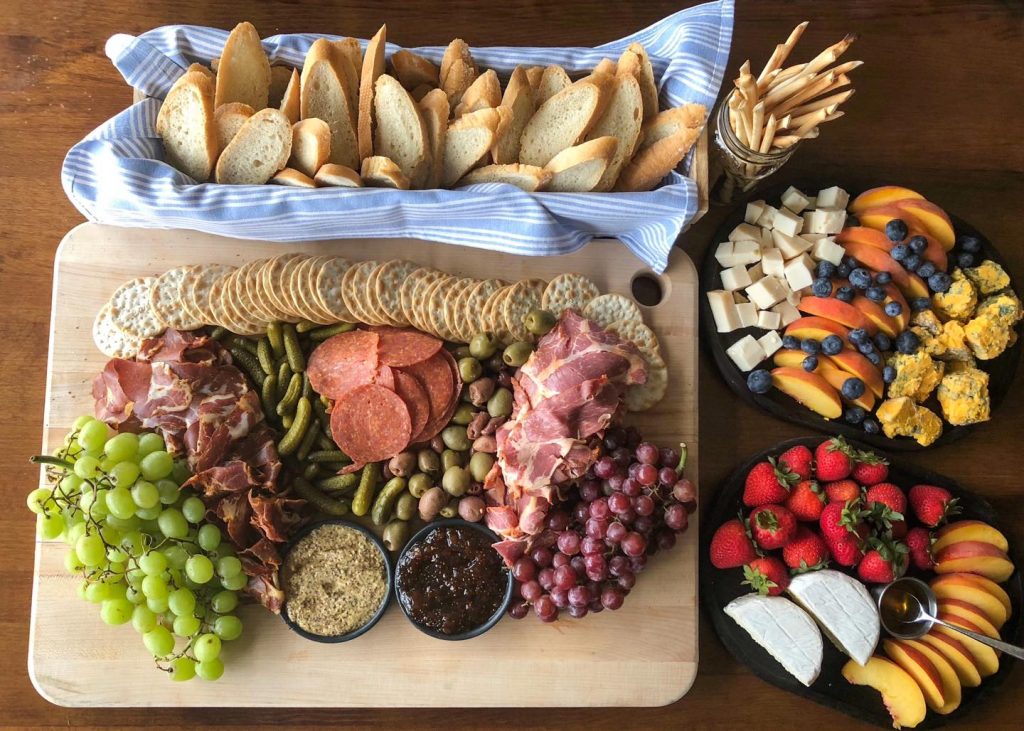 Stella of New Hope, a high-end eatery with views of the Delaware River in a barn-style setting, is a part of the Ghost Light Inn and serves American cuisine. It is one of the best eateries in New Hope to enjoy with family and friends. They serve small plates that are ideal for sharing, and the patio is light and airy. Don't be fooled by the barn; the food here will totally amaze you with its flavors and freshness.
Stella takes great pride in serving traditional American dishes and boosting them. They offer dishes like Maryland Peekytoe Crab with tomato & olive escabeche, Barnegat Light Scallops with ground cherries and apricots, Pork Country Ribs with watermelon and tomato salad, and Pork Chops with sorghum butter.
Stella is ideal for a sophisticated dinner with friends and family or a date night. Additionally, they serve scrumptious desserts and host a weekend brunch with a huge wine list, a whiskey menu, and draft beer options.
Their menu is divided into three sections: Pup Menu, Dinner & Dessert, and Brunch & Brunch Dessert. Each menu offers delicious dishes that are distinctive and satisfy your cravings. The dining experience at Stella is unique and different. You have the option of dining inside the barn or on their patio, where you can take in the terrific and breathtaking river views.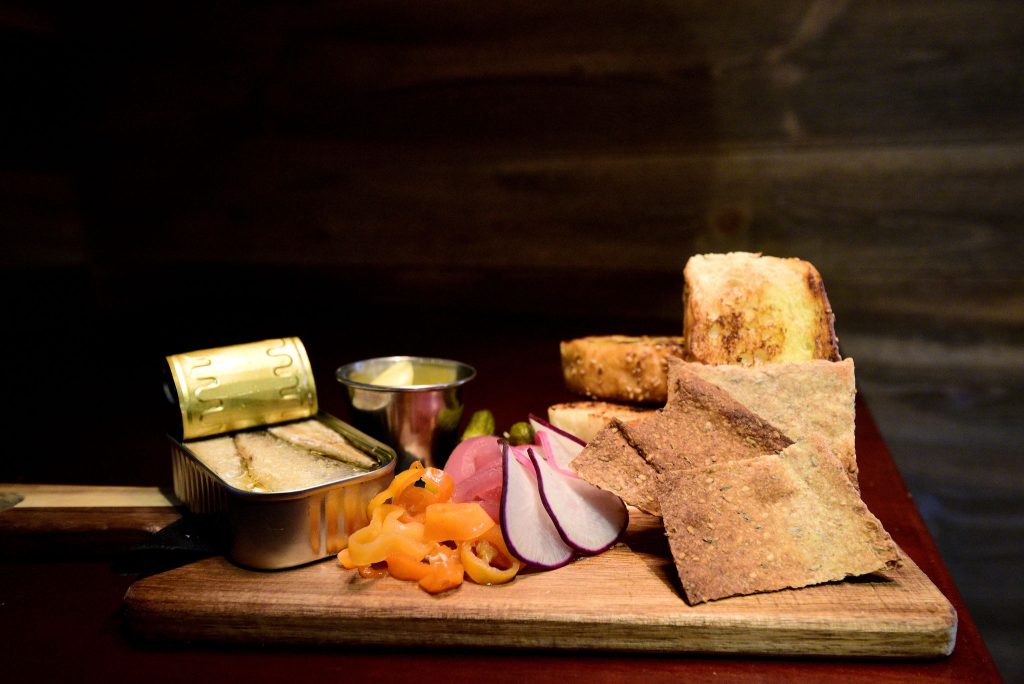 Bowman's Tavern, which is on River Road, is exactly what it sounds like—a tavern-themed eatery that serves pub fare. With its rustic interior and antique furnishings, the building will transport you back in time as soon as you take a step inside. The food here is excellent, so don't let its ordinary-looking exterior fool you.
The best thing about this restaurant is that it provides fine dining without a stuffy or snobbish atmosphere. They offer a variety of dishes on their menu, all of which are prepared to perfection. Their burgers are exceptionally juicy and flavorful, and the BBQ Chicken Flatbread is a standout. If you're looking for something lighter, their salads are also delicious and considerable. You receive good value for your money because the portions are quite generous.
Talented musicians will hypnotize you with live music as you eat to wrap up your evening. Without a doubt, Bowman's Tavern is the ideal location for an enjoyable and informal evening out with loved ones.
The Dubliner on the Delaware is a tavern-style pub that serves Irish cuisine and hosts live music. It can be found on N. Main Street. They have more whiskey than you can dream of, numerous draft beers, and a cozy patio. Additionally, they have a prime location on the Delaware, which offers the ideal view for an enjoyable and de-stress evening.
You can get Irish coffee, Draft Cider, Snake Bites, and Black & Blues at The Dubliner in addition to American and Irish favorites like Fish and Chips, All Day Irish Breakfast, Bangers, and Mash, Cheeseburgers, Sliced Corn Beef Reubens, and Steak Sandwiches.
Since some of Pennsylvania's first settlers were Irish, it is not surprising that the state has a significant number of Irish pubs. For those who want to visit Ireland without leaving the United States, this traditional Irish pub is ideal.
In addition to serving traditional Irish food, they also offer American pub fare to serve as a reminder that you are still in the United States. Wash down your meal in the end with a glass of Guinness or one of the many local craft beers to complete your fine dining.
The atmosphere is warm and lively for a tavern. The bartenders are extremely skilled, and the staff is very welcoming. Set up a fun night out with your friends by making plans! If you'd like, you can even go there by yourself and meet some new people.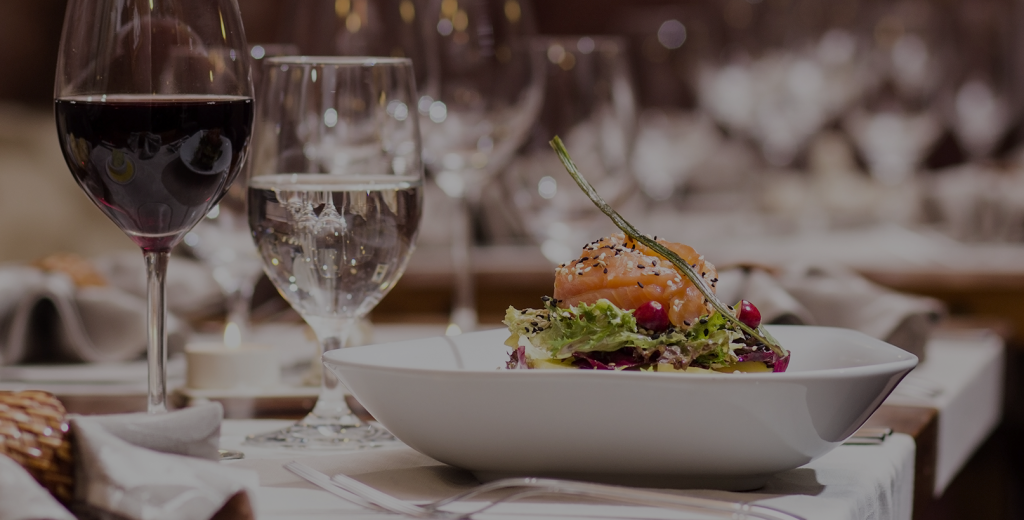 The European-inspired Zoubi Restaurant & Bar is a classy eatery that is housed in the former Mechanic Street Station. Nothing is more European than gathering with friends on their patio and taking in the lovely landscaping and extensive décor. The artisanal plating and terrace-style seating give off a garden-like vibe, making it ideal for a fantastic brunch or lunch.
International cuisine is available at Zoubi, including Sesame Crusted Tuna, Pan-Seared Octopus, Tuna Poke, and Baked Blue Point Oysters, all of which have unique flavors that enhance the dining experience. Additionally, they have a terrific cheese board that goes well with many of the available appetizers and is rated as one of the best cheese boards ever by customers.
The Paneang Curry-Stuffed Chicken Wings are our top pick. If you enjoy Thai flavors, stop by on a Tuesday when the chef prepares homemade Thai specialties.
Customers absolutely love Zoubi for its elegant, European-inspired ambiance, which elevates it to the top tier of New Hope's birthday dining options and makes it one of the best eateries in New Hope. Additionally, Zoubi is a great option if you want an unforgettable date night with superb wine pairings and creative food pairings. They have a large wine selection, and the staff is friendly and well-informed.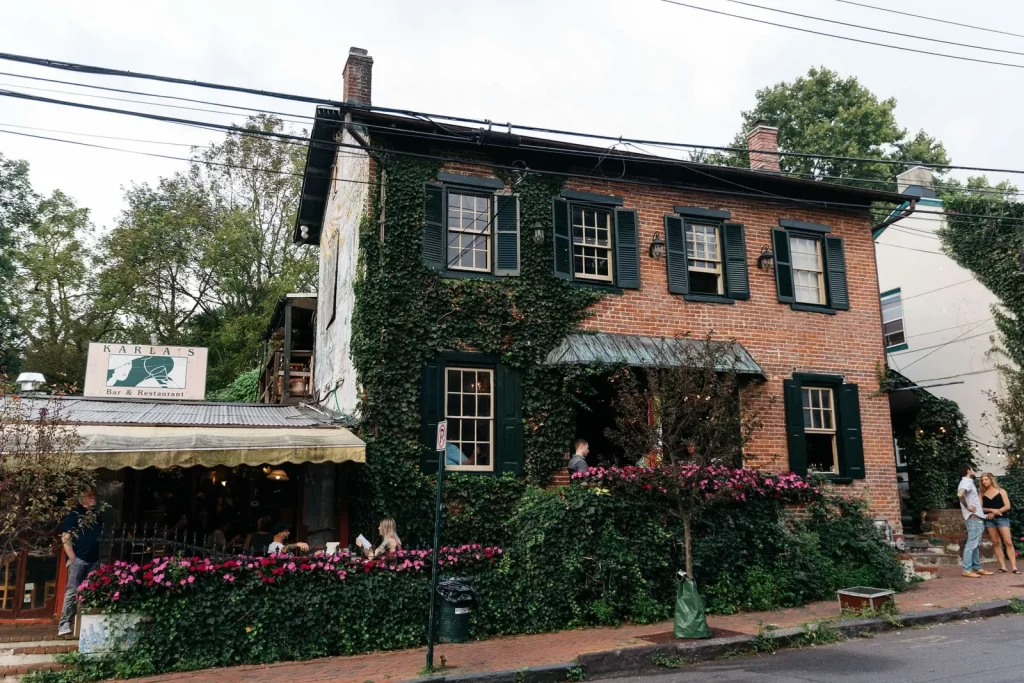 Dine at Karla's on West Mechanic Street if you're craving some traditional home cooking. Karla's Restaurant, a cornerstone in New Hope since 1978, elevates European cuisine by making everything from scratch and serving lunch and dinner seven days a week. Additionally, they offer fantastic Saturday breakfasts and Sunday brunches with unique menus.
This distinctive eatery, which opened in 1978, has earned a reputation for delicious home cooking and charming eatery-style dining. You can experience the contrast between their enchanting interiors and the breathtaking surroundings outside because they also offer indoor and outdoor dining.
All of your favorite breakfast comfort foods, including French toast, the traditional Egg Benedict, mushroom and brie omelet, bacon and cheddar, and more, are available on their menu. Classics like Baked Brie, Mac and Cheese with Panko Crushes, Fried Chicken Sandwiches with Apple Slaw, Poutine Fries, Pork Belly Reubens, and Gourmet Burgers are also available at Karla's. Additionally, they offer snack plates and baskets.
Karla's is the place to go if you want delicious food and top-notch cocktails in a lovely setting. They have seating inside, outside, and in the garden house, so enjoy a Martini outside!
Who doesn't enjoy Mexican cuisine? El Guajillo Mexican Restaurant is a must-visit if you want the perfect Mexican food and the best eateries in New Hope. Since its opening, this family-run restaurant has been proudly serving delicious, authentic Mexican cuisine.
Tacos, burritos, enchiladas, quesadillas, and other traditional Mexican meals are all on their menu, but what makes them stand out are their inventive takes on these dishes. For instance, customers can choose between three types of meat for their tacos: barbacoa (beef), carnitas (pork), or pollo (chicken).
They serve their enchiladas with an exceptional mole sauce that is unique to them. Be sure to visit El Guajillo Mexican Restaurant if you're craving Mexican food!
Things to Consider When Going for Dining in New Hope
Food Preference — The menu and cuisine that a restaurant offers are some of the most important details to keep in mind. For example, find a restaurant in New Hope that specializes in American food or has American food on the menu if you are strict about it. If your family members all have different cuisine preferences, go to a restaurant that serves a variety of foods. Additionally, you can search for a restaurant solely based on your tastes in ethnic food, locally grown produce, meat, or seafood. For American cuisine in New Hope, visit Stellas. If you're in the mood for Mexican food, we recommend you try the El Guajillo Mexican restaurant in New Hope.
Proximity — Ensure that the location of the restaurant is accessible to you. Visit a restaurant that is nearby or that is accessible by car. When choosing a restaurant, keep in mind the area as well as the surroundings. For instance, look for eateries that offer a beautiful view or are close to a lake, mountain, or ocean. Some spots in New Hope such as Sprig & Vine are in a centralized location. Spending money on lunch or dinner in these places might be worthwhile. You must take the distance into consideration if you want to find a top restaurant in New Hope.
Traveling with Kids or Not — An essential component of visiting restaurants in New Hope is to evaluate your choice based on whether you are going with kids or not. Some places such as Nektar offer a complete bar-style experience and many parents are not comfortable with taking their kids here. For this reason, choose a restaurant that fits your requirements precisely.
How Do We Pick Our Recommendations?
Based on feedback from our travel team, we selected the top eateries in New Hope for families. You will only hear good things about the above-mentioned restaurants from different sources. We chose the restaurants based on their atmosphere, choosing those with airy, lively settings. For the sake of keeping the whole family entertained, we chose restaurants with engaging atmospheres and interesting interiors. All of the restaurants mentioned above have served thousands of customers already and you could be the next one!
Related Read: 8 Fine Dining Restaurants In Germantown You Must Dine At
Let's Eat at New Hope
The restaurants with views in New Hope are its main draw. New Hope is the place to go if you want to eat at a restaurant while admiring the beautiful scenery. Feel free to browse the many restaurants there, but if you want to be safe, stick with our top recommendations!
Restaurants in Del Mar - FAQs
What are some of the best restaurants in New Hope?
Some of the best restaurants in New Hope include Italian Cucina and Nektar.
Which restaurant offers the best dining experience in New Hope?
The Salt House in New Hope offers the best dining experience with aspects such as Seasonal Dish Focus, Specialized Seating Options, and Top-Quality Food.
Where can I go on a date in New Hope?
Nektar is a great date spot in New Hope as it offers food and wine, both of which are profoundly amazing.
Where can I find American food in New Hope?
Stella offers American food in New Hope.