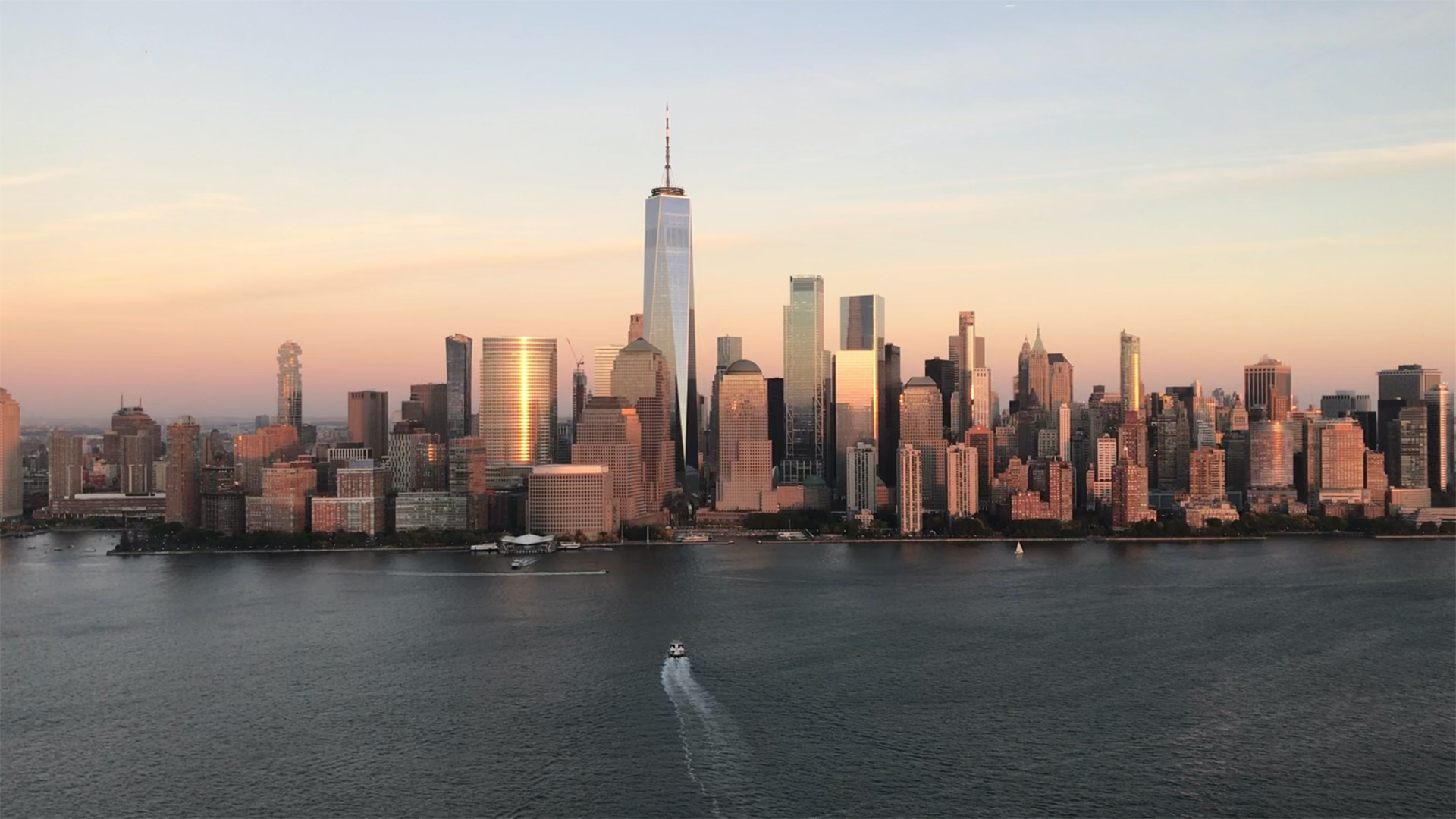 Just across the Hudson River from Manhattan, there is a thriving metropolis called Jersey City. It is a thriving center of cultural diversity, interesting attractions that appeal to a variety of interests, and historical sites. Anyone can find something to enjoy in Jersey City, whether they want to learn more about the city's fascinating past, eat some delectable cuisine, or just gaze at the magnificent skyline. Visitors are guaranteed to find lots to do and see in this vibrant city thanks to its unique mix of hip neighborhoods and busy business districts. Therefore, whether you're a frequent traveler or a longtime resident, let's discover some of the best things to do in Jersey City!
[item_carousel id='196′ timeout='5′]
Our Recommendations On The Best Things To Do in Jersey City
Jersey City is known for many things, but to make your trip more fun and exciting we listed the top most interesting places you should visit while in Jersey City, NJ, US.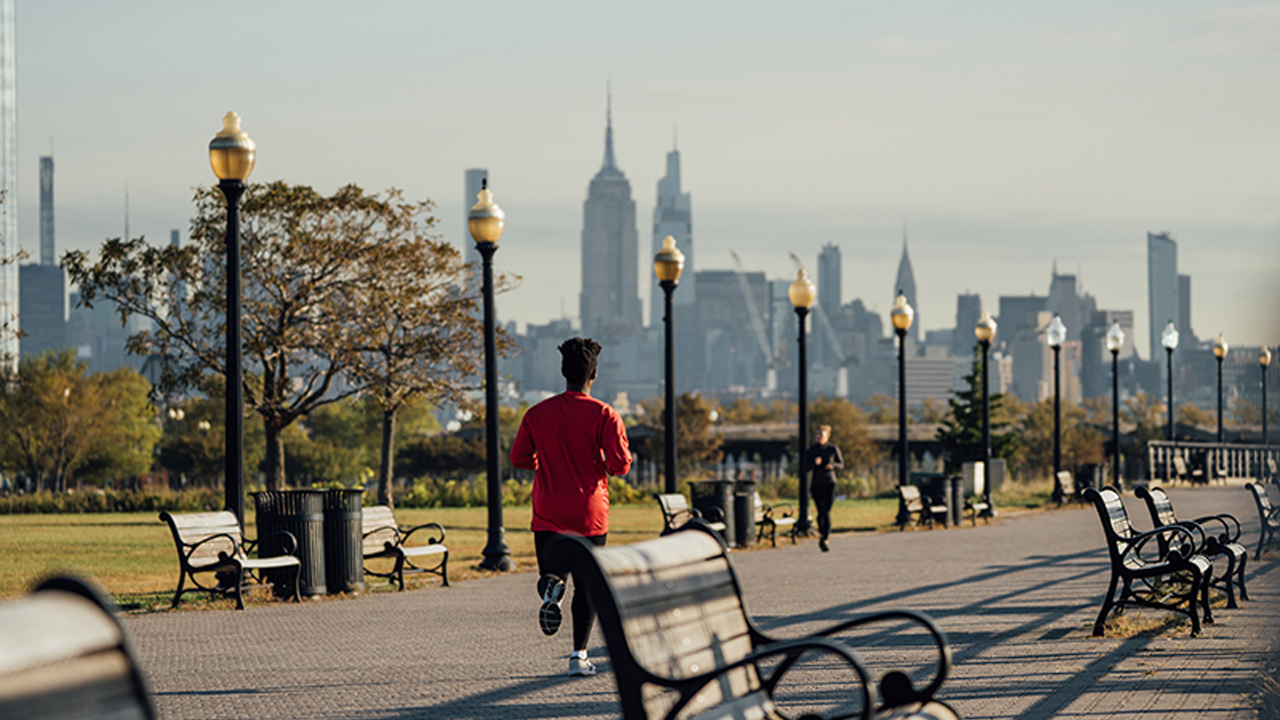 On the Hudson River's banks in Jersey City, there is a sizable park called Liberty State Park. Breathtaking views of Ellis Island, the Statue of Liberty, and the Manhattan skyline can be found in the park. With a variety of leisure pursuits, cultural events, and educational opportunities, this 1,212-acre park is a well-liked tourism attraction for both locals and visitors.
The historic Central Railroad of New Jersey Terminal, which was renovated in the 1980s and now houses a museum devoted to the history of the terminal and the millions of immigrants who passed through it on their journey to the United States, is the park's most well-known feature. Those who visit the terminal can go on a guided tour to learn more about its history and purpose.
The park is home to various attractions and activities in addition to the museum. At the park's numerous picnic spots, hiking paths, and fishing locations, visitors can go on picnics, go hiking, and go fishing. Also, there are numerous playgrounds and open fields for sports and recreation. Visitors can cool down in the park's outdoor pool during the summer.
The Liberty Walkway should be visited if you wish to enjoy the breathtaking views of the park. The Hudson River, the Statue of Liberty, and the Manhattan skyline are all visible from this 1.3-mile-long boardwalk. Guests can rent a bike and ride around the park or enjoy a leisurely stroll along the boardwalk.
Aside from sporting events, Liberty State Park also offers several cultural occasions all year long, such as concerts, festivals, and shows. Families enjoy visiting the park's Liberty Science Center, which features interactive exhibits and practical activities that explore the mysteries of science.
The Liberty Landing Marina, which gives boaters simple access to the park's amenities and the nearby waterways, is one of the park's most well-liked attractions. The marina has contemporary amenities like a restaurant, a convenience store, and a fuel dock.
In Liberty State Park in Jersey City, New Jersey, there is a hands-on science museum called the Liberty Science Center. The goal of the museum is to pique visitors' curiosity and give them engaging learning opportunities. One of the biggest science centers in the nation, the Liberty Science Center has more than 300,000 square feet of space and hundreds of displays.
Many interactive displays and activities that explore the fields of science, technology, engineering, and mathematics are available at the museum (STEM). Visitors are encouraged to explore and learn through practical experimentation and play since the exhibits are made to be exciting and interactive.
The Infinity Climber is one of the Liberty Science Center's most well-liked attractions. Visitors can climb and explore this three-story climbing structure from all sides thanks to a network of platforms and nets suspended from the ceiling. Both kids and adults love the Infinity Climber because it gives them a special view of the museum's architecture.
The museum also has an IMAX cinema where a range of science and wildlife programs are screened on a huge screen that is 88 feet wide and five stories high. Modern 3D technology and the theater's cutting-edge sound system create an exceptional moviegoing experience.
The Touch Tunnel is another well-liked exhibit at the Liberty Science Center. Visitors must crawl, climb, and slide their way down this 80-foot-long, completely dark tunnel using only their sense of touch. Visitors are challenged to trust their instincts and explore their senses in the fascinating Touch Tunnel.
The Liberty Science Center also provides a range of educational courses and activities for both adults and children. These initiatives are intended to offer practical learning opportunities that complement the museum's exhibitions and inspire visitors to delve deeper into STEM fields.
In conclusion, the Liberty Science Center is a fascinating location for everyone interested in science, technology, engineering, and mathematics. It is a fantastic place for families, school groups, and anybody eager to learn more about the world around them thanks to its interactive displays, immersive experiences, and educational activities. Visitors of all ages will have an amazing experience at the Liberty Science Center, whether they are crawling through the Touch Tunnel, scaling the Infinity Climber, or seeing a 3D documentary at the IMAX cinema.
Located in the center of Jersey City, New Jersey, J Owen Grundy Park is a waterfront park. J. Owen Grundy, a historian and former mayor of Jersey City, is honored by having the park bear his name. He devoted his life to preserving the city's history and fostering its growth. Stunning views of the Manhattan skyline may be seen from the park's location along the Hudson River.
Due to its variety of services and recreational opportunities, the park is a well-liked hangout for both locals and visitors. Visitors can enjoy a scenic stroll with views of the river and the skyline of New York City along the promenade in the park that stretches along the waterfront. There is a sizable open lawn space in the park as well, which is great for picnics, outside recreation, and sunbathing.
In addition to the promenade, J Owen Grundy Park has a sizable open lawn space that's great for outdoor activities like picnics and sunbathing. The trees around the lawn offer lots of shade on hot summer days. The park also has chairs and picnic tables for visitors to use, making it a fantastic place for a family outing or a leisurely afternoon with friends.
The lit fountain in the middle of the lawn is one of the park's most noticeable attractions. Particularly at night when it is illuminated with vibrant lights, the fountain is a well-liked tourist destination. Visitors may relax and take in the mood of the park at the fountain because of the peaceful atmosphere the fountain's water display produces.
Many works of public art, including a massive whale's tail sculpture honoring the city's marine past, may be found in J Owen Grundy Park. The artwork is positioned in front of the Manhattan skyline, creating an eye-catching and distinctive photo opportunity.
The park holds a range of occasions throughout the year, such as performances, festivals, and neighborhood gatherings. The park serves as a center of social interaction and entertainment during the summer by hosting outdoor movie screenings, live music events, and food and artisan fairs.
In conclusion, J Owen Grundy Park is a beautiful and vibrant destination in Jersey City. Its waterfront location, scenic promenade, public art installations, and range of recreational activities make it a must-visit destination for locals and tourists alike. Whether you're looking to relax and soak in the views, explore the park's public art, or attend one of the many events hosted throughout the year, J Owen Grundy Park is a gem of Jersey City's waterfront.
Must Read: Cape May's Top-Rated Eateries: A Foodie's Guide.
The Empty Sky Memorial is a powerful and moving tribute to the 749 New Jersey residents who lost their lives on September 11, 2001. Located in Liberty State Park in Jersey City, New Jersey, the memorial consists of two massive steel walls that stretch 208 feet long, symbolizing the Twin Towers that once stood tall in New York City.
The walls are set parallel to one another and are 30 feet tall, representing the scale of the Twin Towers. Each wall is inscribed with the names of the 749 New Jersey residents who lost their lives in the attacks, organized by their home county. Visitors can walk through the walls, creating a powerful and emotional experience that reflects the magnitude of the tragedy.
The memorial was created by New York architect Frederic Schwartz, who passed away before it was finished. To honor the victims of the attacks and let visitors to find comfort in the serene surroundings, Schwartz envisioned a place for silent thought and memory.
Empty Sky, the name of the memorial, is a nod to Bruce Springsteen's song "Empty Sky," which was composed in memory of the assault victims. At the memorial's entryway, a granite slab bears the song's lyrics.
In addition to the memorial walls, the site features two reflecting pools that serve as a mirror image of the memorial walls and 30 stainless steel pedestals that represent the 30 people who lost their lives in the attacks from Hudson County. The pedestals are set in a circular arrangement, symbolizing the unity of the community in the aftermath of the tragedy.
The Empty Sky Memorial is a powerful and poignant tribute to the victims of the September 11th attacks and a reminder of the resilience and strength of the American spirit. The memorial is open to the public and free of charge, providing a space for quiet reflection and remembrance for visitors of all ages.
The Empty Sky Monument is a meaningful and moving homage to the 749 New Jersey residents who perished in the September 11th attacks, in sum. Visitors can pay their respects and think about the catastrophe that changed the globe thanks to the memorial's symbolic design and architecture. The monument serves as a reminder of the tenacity of the American spirit and the significance of cooperating through difficult times.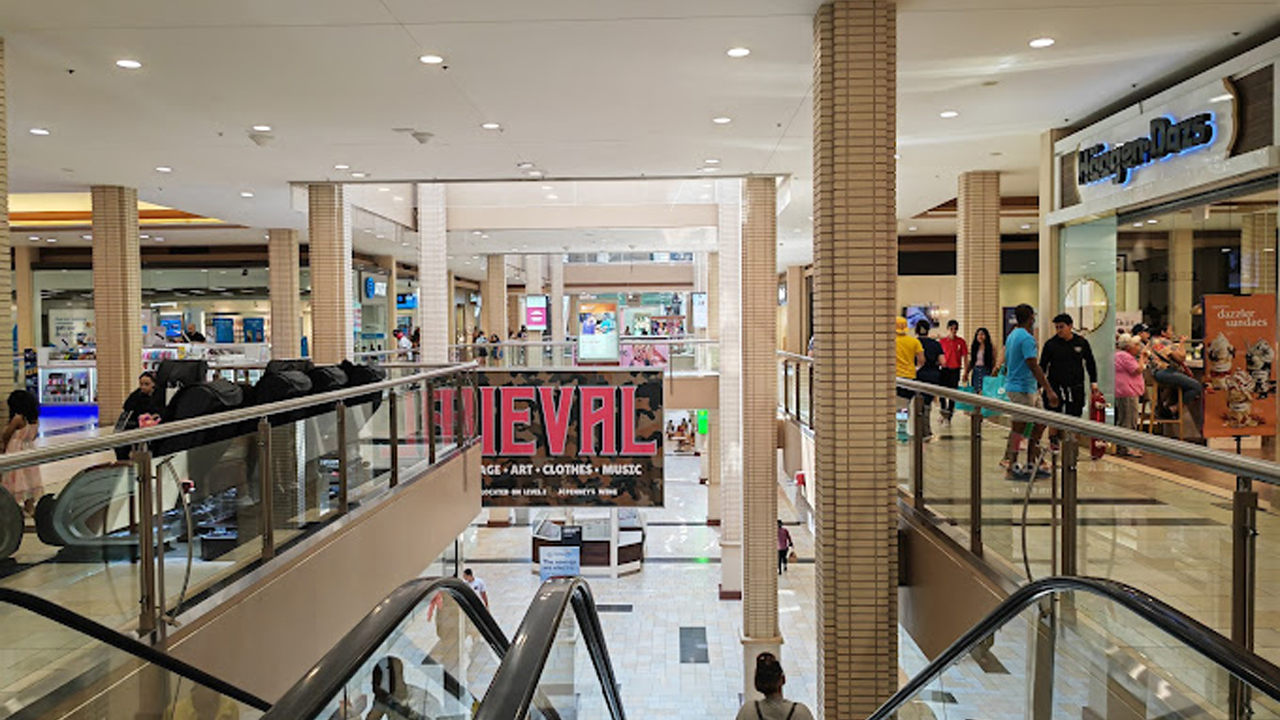 A well-known shopping center called Newport Centre is situated in Jersey City, New Jersey. The mall attracts both locals and tourists because of its assortment of retail businesses, eateries, and entertainment venues.
More than 130 stores call the mall home, including well-known clothing chains like H&M, Forever 21, and Zara. In addition to fashion, the mall has shops selling technology, household items, and cosmetics. Customers can discover something for everyone on their list at the stores' wide variety.
Newport Centre has a variety of food establishments, including sit-down eateries like The Cheesecake Factory and Ruby Tuesday as well as fast-casual eateries like Chipotle and Shake Shack. A food court with a variety of alternatives for fast nibbles and meals on the move is also present in the mall.
Newport Centre provides tourists with a range of entertainment opportunities in addition to dining and shopping. A 12-screen AMC theatre with nice seating is located in the mall and shows the most recent films. The mall offers a bowling alley and arcade named Bowlmor Lanes for people searching for a little bit more activity.
In addition to its shopping options, Newport Centre also holds several events all year long, such as community get-togethers and celebrations with a holiday theme. The mall offers free entertainment alternatives to guests during the summer by hosting outdoor concerts and movie showings.
A convenient destination for both locals and visitors, Newport Centre is situated in the center of Jersey City and is readily reached by public transit. Seven days a week, the mall is open, giving plenty of time for dining, shopping, and entertainment.
Finally, Newport Centre is a thriving commercial district in Jersey City that provides patrons with a variety of retail shops, food establishments, and entertainment opportunities. The mall is a must-visit spot for everyone searching for a pleasant and productive day out thanks to its handy location and numerous options. Newport Centre is likely to have something for everyone, locals as well as visitors.
Also Read: The Ultimate Guide To The Best Restaurants In Montclair NJ.
The indoor go-kart track RPM Raceway is situated in Jersey City, New Jersey. The facility offers tourists a thrilling and adrenaline-filled experience with its cutting-edge track and fast go-karts.
With a track area of more than 90,000 square feet, RPM Raceway has one of the biggest indoor go-kart racetracks in the nation. The layout of the circuit includes straightaways, banked curves, and hairpin twists to give drivers a tough and thrilling experience. The track also has cutting-edge timing and scoring systems that let drivers compare lap times with friends and relatives.
The go-karts at RPM Raceway are built for speed and have electric engines that can travel up to 45 miles per hour. Also, the karts are fitted with safety equipment like roll bars and racing harnesses so that riders can experience the excitement of the ride in complete safety.
RPM Raceway offers a wide range of other entertainment choices in addition to go-karting. Visitors can enjoy a fun and energetic atmosphere thanks to the facility's video game arcade, pool table, and snack bar.
For business gatherings, celebrations for special occasions, and other group trips, RPM Raceway is a well-liked venue. The venue offers group packages with reserved track time, catering, and facility exclusivity. Each group's unique wants and preferences can be catered for in the packages.
In conclusion, RPM Raceway is an exhilarating location for everyone seeking a singular and unforgettable experience. Whether you're a seasoned go-karting pro or a first-time driver, the facility's high-speed karts and challenging track are sure to provide an adrenaline rush that you won't forget. With its wide range of entertainment options and group packages, RPM Raceway is a great choice for birthday parties, corporate events, and other group outings.
Things To Consider Before Visiting Jersey City, NJ
Weather — Considering the weather before visiting Jersey City is important because it can affect the types of activities you can do, the clothing and gear you'll need to bring, and your overall comfort during your stay. Jersey City experiences four distinct seasons, with hot and humid summers and cold, snowy winters. If you plan to visit during the summer months, you'll want to pack light, breathable clothing, and make sure you stay hydrated throughout the day. You may also want to plan your outdoor activities for the early morning or evening hours when temperatures are cooler.
Transportation — Fortunately, Jersey City offers a wide range of transit choices, including cabs, trains, buses, and ferries. The city is conveniently accessible from other regions of the nation or the world due to its proximity to important airports. It's a smart idea to learn about your options for getting around and become familiar with their timetables and routes before you travel. Consider buying a pass or ticket in advance if you intend to take public transit to save time and avoid lines. You should be aware that parking might be difficult and expensive in some areas if you want to travel to Jersey City. Researching parking choices in advance is a smart move. When possible, you should also think about using the bus or a cab.
Food — The city has a thriving food scene with a variety of options to accommodate various tastes and dietary requirements. Jersey City offers a variety of dining options, whether you're seeking for regional delicacies, global fare, or something different. Plan your meals and dining experiences accordingly by doing some study on the city's restaurants and its many cuisines before you go. Italian, Chinese, Latin American, and comfort food are some of the most well-liked cuisines in Jersey City.
Accommodations — That may affect your stay's overall quality and comfort. Jersey City offers a range of lodging choices to meet various tastes and price ranges, whether you're seeking for affordable or opulent lodging. Researching the many lodging options in the city, such as hotels, motels, bed & breakfasts, and holiday rentals, is a smart idea before you go. To make sure you choose the finest alternative for your needs, take into account variables like location, facilities, and pricing.
How Do We Pick Our Recommendations
With the help of our amazing survey team and some of the previous visitors, we were able to Pick the best places you could visit, that will make your stay a thousand times better. While our team was traveling they were able to stop in New York to cover Manhattan, NY: The Ultimate Guide to Entertainment, Food, and Culture.
Amazing Things That You Can Do While in Jersey City, NJ - FAQs
What are a few of Jersey City's claims to fame?
Maybe Jersey City's most well-known features are its historical attractions. The Ellis Island Immigration Station is part of Liberty Island National Park, which is situated in Jersey City, which completely encircles the Statue of Liberty.
Is Jersey a pricey place?
The Channel Islands have a rather high cost of living. The expense of importing products to the islands is a major factor in why most things in the Channel Islands are more expensive than equivalent items on the British mainland. The cost of living in Jersey, the larger of the two bailiwicks, is marginally higher than in Guernsey.
What food is Jersey renowned for?
Bass, mullet, and even conger eel are among the delicious fish that may be found off the coast of Jersey, but the two main regional specialties are scallops and Channel Islands spider crab.