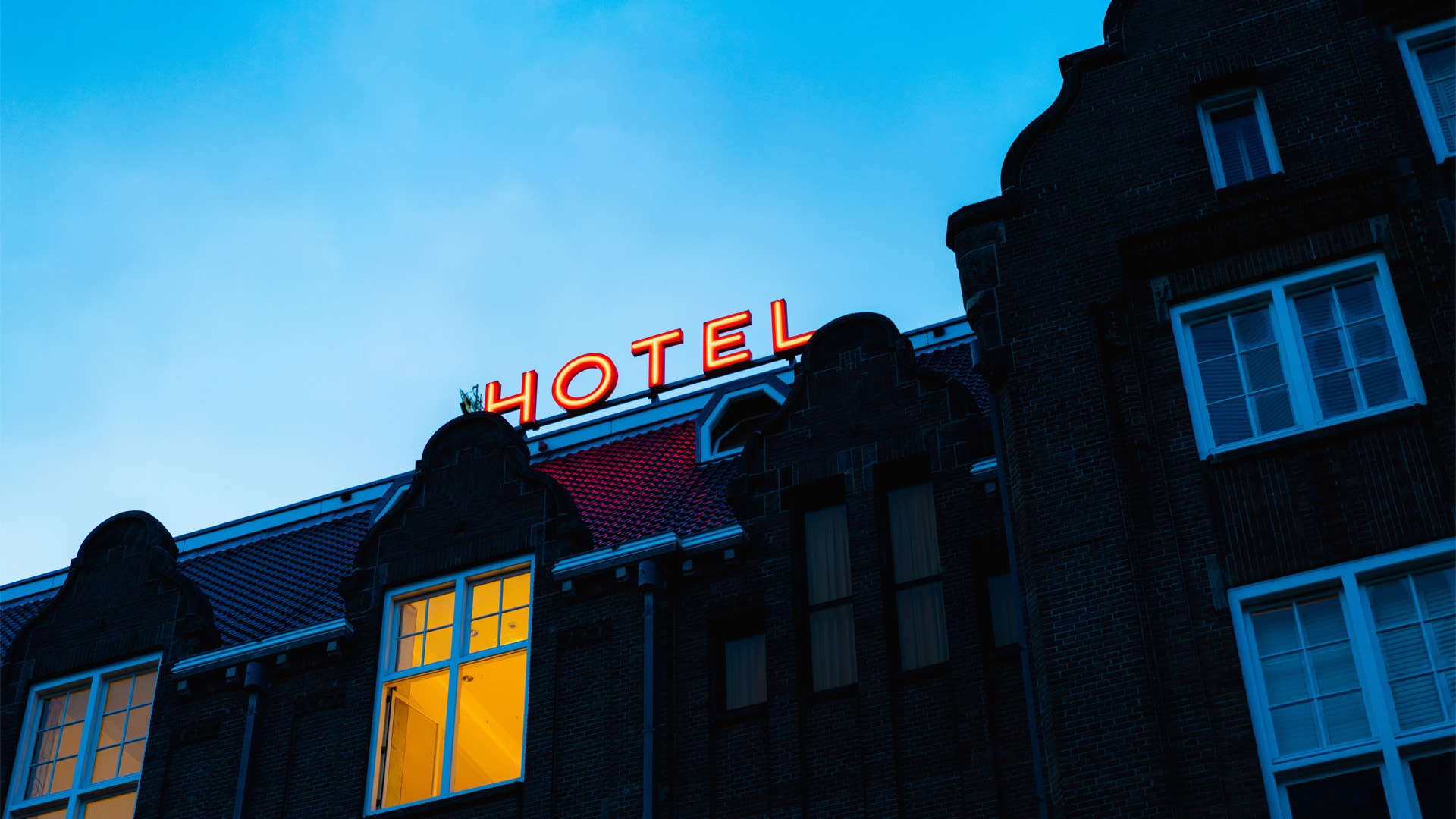 Maine may not be densely populated compared to the rest of the states in the US; however, considering the attractions and gratifying activities that the state offers is at some other level. Maine has one of the most alluring coastlines and beautiful beaches.
You get the mountains to experience your first hiking and biking in summer and winter activities such as Snowmobile, skiing, and sledding. Even if you're not a first-timer, this place will be nothing short of heaven for you.
Families, especially those with children, can't help but fall in love with Maine. Its sheer and picturesque lakes and rushing rivers offer a variety of activities for families and friends to enjoy, such as canoeing, swimming, whitewater rafting, and wakeboarding. Keep an eye out for moose, deer, bald eagles, and harbor seals on the coast as you drive through Maine's forests.
Similar attractions: 5 Finest Hotels In Fort Lauderdale For Couples And Families.
Thus, calling Maine a vacation paradise would not be an exaggeration. As you can see, the state is favorable for seasonal and year-round holidays.
Lodgings In Maine That Lives Up To The State's Name
Lodging in Maine offers terrific ambiance and breathtaking views for families and friends, whether visiting the state for a relaxing time or a bustling vacation.
Anchorage By The Sea
View Website
Get Directions
PERFECT FOR: Experiencing residence at a magnificent hotel and the beauty of Ogunquit.
It is a grand and deluxe family and LGBTQ+-friendly resort located in Ogunquit, in close proximity to the scenic beach, and has 241 beautiful rooms. The wide range of accommodations includes stand-alone cottages, Spacious two and three-bedroom condos, fully equipped kitchens, living areas, private decks, and main house rooms. Each room features a whirlpool and two-person Jacuzzi tubs.
The resort has large heated indoor and outdoor pools adjacent to hot tubs, saunas, and whirlpools. Extensive gardens, seafood restaurants, and bars all face the sea. Not only can you see the ocean from the hotel, but golden sand beaches, Funtown/Splashtown USA, and York's Wild Kingdom are located almost in the hotel's neighborhood. Therefore, summer vacations here will be incredibly wonderful.
In addition to beach adventures by the sea, families can also enjoy long nature walks along the Marginal Way coastal path that runs from Ogunquit to Perkins Bay. Additionally, other things to appreciate in the anchorage include the Wells National Estuarine Research Reserve, spread over ​​1600 acres for visitors to spot exciting wildlife.
The property is also close to classic attractions such as the Old York Village Historic District, an ideal location for exploring 19th-century history and architecture. Visitors can also make the most of their time by visiting the nearby entertainment venues like museums, theaters, cycling, ballooning, kayaking spots, etc., and the Caterer Outlets to browse over 126 factory stores.
Although restaurants are present within walking distance from the property, the hotel provides its guests with facilities such as outdoor dining and a sit-out terrace. In addition, assistive facilities are available for physically challenged guests, and the list of prominent hotel amenities continues. However, one downside of this resort is that it does not allow pets.
Updated in the 19th century, the Blind Tiger is an exceptional hotel and residence located on the west end of Maine's most lively downtown Portland. The interiors of the hotel are divine. Each room has a fireplace, wooden ceiling, four poster beds, decorative walls, unique antique furniture, and modern artwork.
The hotel itself, its atmosphere, and its location allow you to explore and enjoy the charm of downtown Portland as well as what it's like to be a Portlander.
As a matter of fact, Portland is a small city; However, the attractions and experiences you will find here are far from shallow and boring. Whether you want to enjoy sailing, climbing the lighthouse, visiting museums, exploring the historic center, etc. Portland has a solution for every adventurous hunger pang.
Since Portland is all about adventure and the outdoors, Blind Tigers allows guests to experience the best of them thanks to its pleasant location. If you're up for a bike ride, rent one and head to Fort Williams Park for a tour of America's most photographed lighthouse, Portland Head Light. Schooner's Maine Coast is also available in the vicinity for you to enjoy a fantastic sailing adventure.
However, if you are not an adventurous type of person and prefer to enjoy the peaceful atmosphere of the place instead, there is a fix for you too! Strategically, the property is located just a short distance from classic attractions such as the Midtown Arts District with its many small galleries and the Portland Museum of Art. Additionally, you can enjoy classical opera music and performances at the Portland Symphony Orchestra and the State Theater.
The hotel is also close to great picnic spots, eateries, and seafood hubs, including the Victoria Mansion in Portland's Downtown Historic District, where you can enjoy a relaxing picnic with friends and family, the best snacks, and delicious seafood, and check out the magnificent Victoria Mansion respectively.
In addition to attractions and adventures, Maine's most famous city, Portland, is known for its nightlife and breweries. And in keeping with the reputation of Lark Hotel Groups, they ensure that their guests have nothing less than the best hotel experience. That's why Blind Tiger is located near craft beer scenes and popular pubs to give visitors the best of the city's nightlife experience. The craft beer scenes here, in Portland, reminded us of the Famous Breweries of Minnesota we visited.
The Francis
View Website
Get Directions
PERFECT FOR: Exploring Portland's spectacular attractions within and outside fantastic accommodations
The Francis Hotel is a boutique hotel housed in a historic building from 1881 and avoids the summer tourist traffic as it is a short distance from the Old Port. Being a small but upscale hotel with a distinct personality, this hotel has only 15 rooms. Each room has elegant furnishings, wooden floors, crowned ceilings, and double-height windows that complement the history of the famous 19th-century architects. In addition, guests can enjoy modern art, a front parlor, and spa treatments.
The Francis is close to every possible adventure that Portland is known for, from roaring outdoor activities to relaxing visits to art museums; this hotel is close to it all.
If you're an art lover visiting Portland, there's no better place to stay than the Francis, as the property's art gallery features contemporary works by Maine-based artists. You can also visit the nearby Portland Museum of Art, the oldest public art institution in the state of Maine.
Since the vibe of this boutique hotel is all about breathtaking views and ambiance, it's evident that amazing adventures are just a short walk away. Among the attractions, you can visit on foot from Francis are the Cape Elizabeth Land Trust, a 9,000-acre area dedicated to hiking with various trails and scenery, and multiple restaurants, bars, delis, cafes, food trucks, Breweries, and seafood joints.
Peaks Island isn't within walking distance, but you can still get there in 15 minutes or so via ferry ride and find some lovely beaches for swimming. Enjoy more water activities at Casco Bay, such as sailing and kayaking.
You can enjoy similar recreations and much more at these top 5 Stunning Bays In Wales You Never Knew Existed.
This is all about the notable attractions near Francis. Now let's focus on the persuasive reasons why one should choose to stay at this hotel. Since this is a boutique hotel, it is more than evident that the property and its decor are breathtaking.
But the fact that the hotel has accessible amenities for guests with physical disabilities, kid- and pet-friendly rooms, large wedding and meeting areas, and more makes it one of the most incredible small hotels in Portland, Maine.
The Beach House Inn
View Website
Get Directions
PERFECT FOR: Couples looking to enjoy a luxurious boutique accommodation experience on the beach.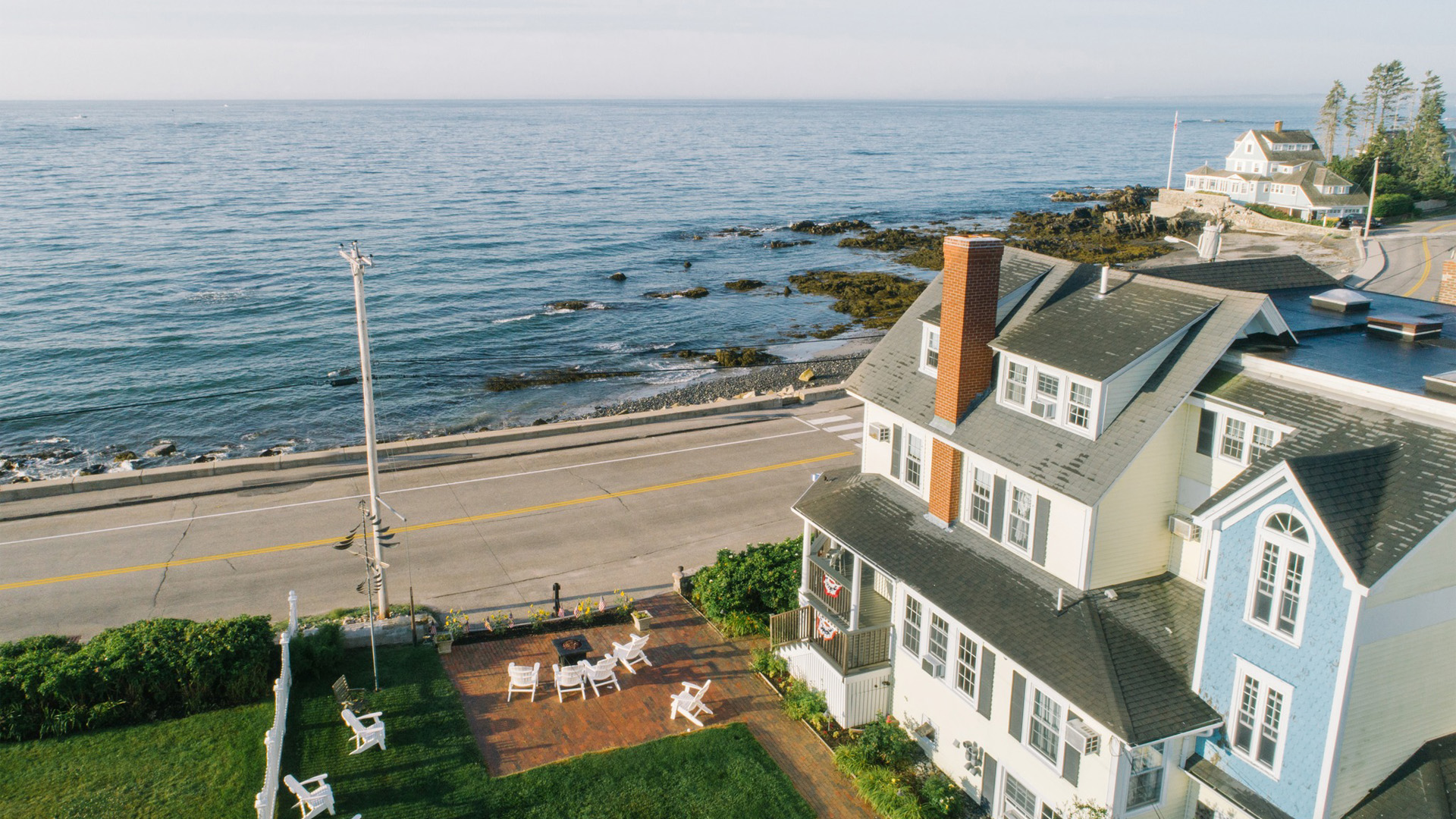 The Beach House Inn is a chic and luxurious beachfront bed and breakfast located directly on Kennebunk Beach, boasting some of the best views along the Maine coast. Guests have the luxury of enjoying a glass of wine in the evening on the old-school wrap-around porch. Enjoy afternoon tea and evening cheese board in the comfortable seating area or on the terrace seating. The hotel has perfect rooms with sea views, comfy chairs, porches, and lawns for couples.
Also, read 9 Louisiana Beaches With Breathtaking Views.
The hotel earned its name as a bed and breakfast because of the complimentary delicious breakfast that the courteous and helpful staff always serves guests. This boutique hotel has a total of 34 rooms with balconies, as for families wishing to stay at the hotel: free rooms are offered for two or two children under 16. However, a small fee is charged for an extra bed per night beyond that.
All guests, family or not, are equally welcome, but you know who isn't welcome at a hotel? A pet. That's right, and this hotel does not have the facilities and rooms available to accommodate a loved one.
At Beach House Inn, the list of freebies you get is relative. Not only do guests get complimentary breakfast, but Wi-Fi, parking, and even bikes and bicycles are available for guests to explore the surrounding attractions.
Neighboring attractions in conversation include whale-watching trips from Kennebunkport Beach and summer feeding grounds for humpbacks, minkes, and rare blue whales. You can also explore forests, wetlands, and beaches, head to Gooch Beach for the best surfing experience in town, and walk the rugged coastline of Kennebunk, Maine. The property-sponsored regular sailing excursion is a similar beach experience that can be enjoyed at the hotel.
Finally, take advantage of nearby attractions, including the Maine Maritime Museum, Kennebunkport Brick Store Museum, Kennebunkport Trolley Museum, and unique opportunities to explore Kennebunkport like a local on a complimentary bike! Experience indulgent massages and body treatments at the Breakwater Inn & Spa.
Inn By The Sea
View Website
Get Directions
PERFECT FOR: A relaxing break on the breathtakingly beautiful beaches of Cape Elizabeth.
Inn By The Sea, a luxury beachfront hotel in Cape Elizabeth, has 61 beautiful rooms. Thus, one can enjoy the roaring sea waves from the living room windows. Adirondack chairs line its pristine lawn. The poolside patio allows guests to spend a relaxing afternoon by the pool with a glass of wine in hand. The newly remodeled Cove Suites features two bedrooms, a luxurious bathroom, a large tub, ample dining space, and a full kitchen.
The Inn also has a stunning spa offering massages, facials, body therapy and waxing, and signature treatments such as the Deep-Sea Soother and Sea Breeze with unbeatable views of Crescent Beach. The hotel offers its guests complimentary family-friendly entertainment, such as the Portland Pirates and the Maine Red Claws, now known as the Maine Celtics.
As this hotel is developed on the beach, it is nothing less than a paradise for beach lovers. Outstanding parks near the property include Two Lights State Park, Cape Elizabeth Light, and Crescent Beach State Park, perfect for a relaxing break on the breathtakingly beautiful beaches of Cape Elizabeth, Portland.
The long and wide landscapes around the hotel provide a good area for active pastimes like trekking. Other activities you can do to make the most of your vacation here include fishing, boating, nature walks, and swimming.
It's all about the exciting activities you can experience while staying at Inn by the Sea. Now let's talk more about the hotel and what it offers. First, the food will always be a mystery, regardless of its being delicious, and heavily emphasizes seasonal menus and dishes made with locally sourced ingredients to support the local economy.
The hotel has pet-friendly rooms separate from the main guest rooms and family suites and a dedicated ample space that can accommodate up to 180 people for special events like weddings or formal cooperative meetings. On the other hand, gym and Wi-Fi are available for free. The physically challenged are provided accommodation, associate facilities, and so on.
All the aforementioned specifications of the hotel are more than enough reasons why this hotel has been featured in the Readers' Choice Awards for six consecutive years from 2017-2022.
Things to Consider Before Visiting Maine
Maine Has A Welcoming Atmosphere — The state has an irresistible charm and warmth because you can expect people to make eye contact and feel great when you pass each other.
South Coastal Maine Is Just As Important To Explore As Inland Maine — The entire state is spectacular, but to get the complete picture of true Maine life, it's best not to skip inland Maine.
Atlas Is A Must-Have — Even if you get cell reception or download an offline map, Google Maps will likely take you down the ridiculous dirt roads. On the other hand, atlases i.e. DeLorme Atlas and Gazetteer indicate road conditions and are very accurate.
Accent — Mina's accent is thick and difficult to understand, and the common language of the minorities here is French.
The Dial Number Code Is Simple But Quite Confusing — Maine's national phone number code is 207.
"You Can't Reach From Here" Means In Maine — It simply means that the direction and route to your desired destination are long and will take a long time to reach.
Maine Is Mostly Forest — You'll be seeing a lot of nature on a road trip around Maine.
How Do We Choose Our Recommendations?
Our travel team meticulously analyzes each lodging in southern coastal Maine to compile the most impressive list of hotels in the state. We consider several factors, such as price, available amenities, complimentary services, and location, i.e., how far the hotel is from downtown and exciting attractions of the state, to come up with the best possible choices for our readers. Yet, this is not where we choose to end our exploring journey, but our team visits each hotel to see how it is onsite. Since we travel a lot for our readers so we have also curated a list of Airlines That Provide the Best Meals: Hype Up Your Taste Buds at 30,000 Feet. Make sure to check it out too. Moreover, we ensure to learn about the other commendable guest traveler reviews to add up more details to the data and information we compile, thus, closely reflecting it on other people's experiences.
Conclusion
From luxurious room décor to superior suites, hotels in Maine offer great lodging options that include a variety of amenities and some pleasing complimentary services. So, suppose you're looking for budget-friendly hotels with elegant and luxurious vibes close to all the wonderful and exciting attractions the state of Maine offers. In that case, this exclusive catalog is for you! So better not forget to add these admirable lodgings in Maine to your bucket list this summer!
Admirable Lodgings In Maine That Should Be On Your Bucket List This Summer - FAQs
What is Maine famous for?
Maine is famous for Maine lobster.
What is the most visited city in Maine?
Bar Harbor is Maine's most popular tourist destination on Mount Desert Island.
What is the most expensive part of Maine?
Ogunquit is the most expensive part of Maine, with a median home value of $615,000.