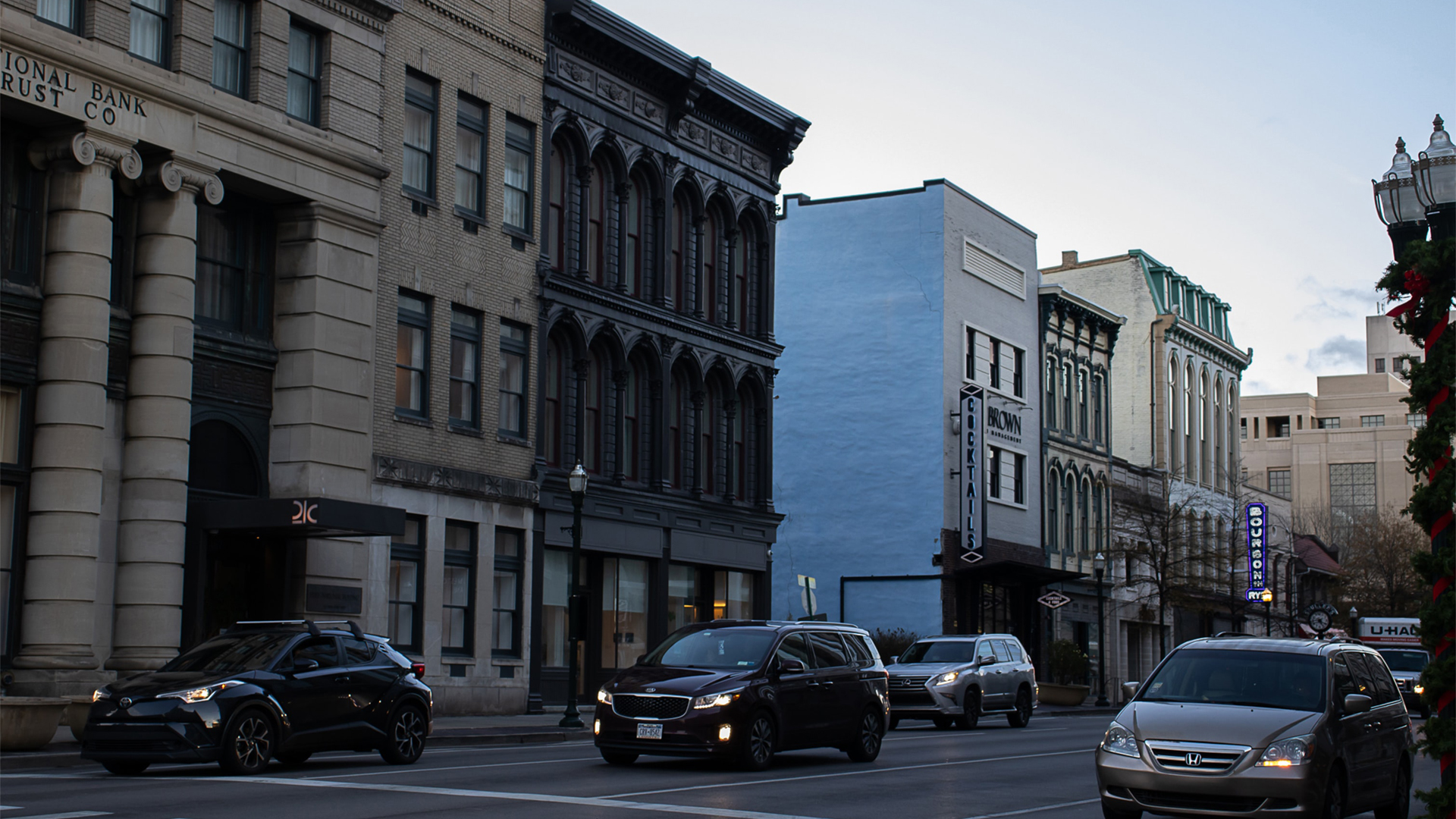 Previously, we covered a complete guide on the best places to live in Dubai and Illinois. This time, we decided to study and learn about the best places to live in Kentucky. There are several reasons for Kentucky's widespread notoriety, but one of the most important ones is undoubtedly the state's signature dish: Kentucky Fried Chicken. You may not be aware of this, but every single area in Kentucky is full of hidden gems and perks.
No matter whether you are a seasoned mover, a first-timer, or just interested in learning more about the area, we have you covered. Your knowledge expands to include anything from the safety of a certain area to the finest spots to get a cup of coffee first thing in the morning. If you are looking for a list of the top locations to live in the Bluegrass State, you can find it here.
Our Recommendation of Best Places to Live in Kentucky
When it comes time to choose a new place to call home, we all have our list of must-haves. Whether or not you recognize it, you have a lot of standards that must be met. Several communities in Kentucky suit that description; read on to see which ones cut our list of the greatest places to live in Kentucky.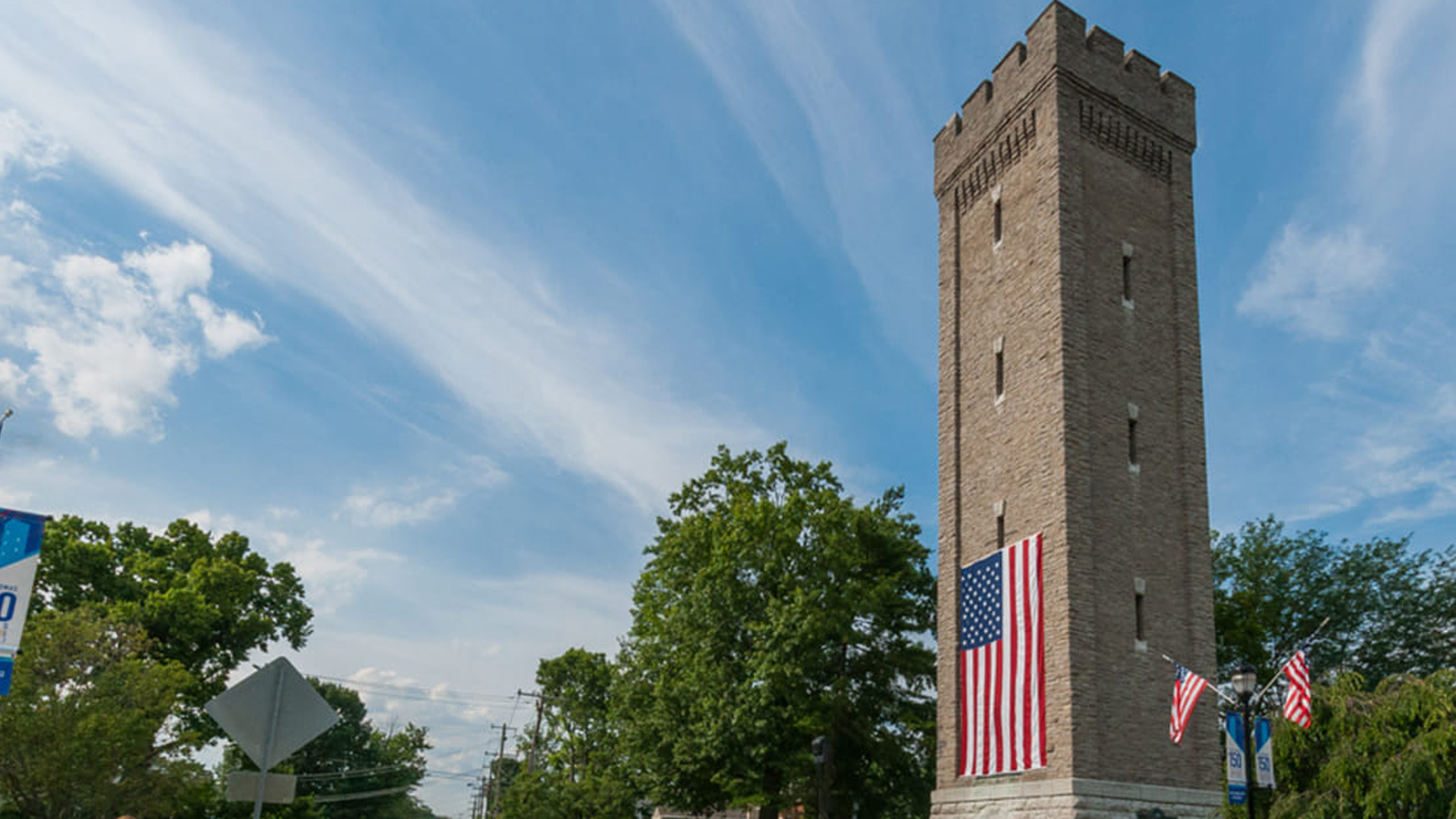 Fort Thomas is a small town in Kentucky that is considered a suburb of this state. It is located on the southern bank of the Ohio River. Fort Thomas is home to 17,241 people. Most people who live in Fort Thomas also own their houses, giving the area a sparse suburban vibe.
Cost of Living
The cost of living in Fort Thomas is 14% less than the U.S. average. The market value of a home in this area is just $192,700, making it an excellent financial investment if you are willing to settle for a smaller home. Fort Thomas rents are on average $921 per month, and that number is expected to rise by 6% in the next year. Utilities are 5% cheaper in Fort Thomas than they are at a national level, while housing costs are 31% cheaper.
Grocery costs in Fort Thomas are 13% below the national average. There is a 5% discount on healthcare in Fort Thomas compared to the rest of the country. Compared to the rest of the country, costs associated with getting about are 19% more expensive.
Social Life
Fort Thomas has reasonably consistent temperate temperatures throughout all four seasons. Walkways and paths abound, making the neighborhood ideal for running and exploring on foot with your dog. Fort Thomas is a historic city with amenities for every member of the family, from excellent educational opportunities and kid-friendly playgrounds to a wide variety of distilleries and breweries to enjoy once the sun goes down.
Fort Thomas is home to exciting nightlife and hip co-working spaces; in addition, retirees will appreciate the inexpensive cost of living. Besides, There is a wide variety of entertainment options in Fort Thomas, from nightclubs and restaurants to cafes and green spaces. Fort Thomas, Kentucky, has highly-regarded public schools which is why we consider it as one of the best places to live in Kentucky for families.
The Downside
The city's low population of 16,313 makes it a microcosm of America. Multiple studies have shown that small-town economic circumstances are drastically inferior to those of large cities. Foreigners often struggle with feeling accepted.
Residents of Fort Thomas tend to be conservative; however, the city is home to many families and young professionals. If you are looking for a brand-new place to live, Fort Thomas is not the place for you. Keep reading to learn about other places.
Located 30 minutes southwest of Lexington in Jessamine County, Wilmore is a small town worth visiting. A total of 6,025 people call Wilmore, Kentucky, home. Most people in Wilmore rent rather than buy, giving the neighborhood a sparse, suburban feel. Quite a few parks can be found in Wilmore. Wilmore is home to a large number of young professionals, yet its citizens are usually conservative. The public schools are much better than the national norm.
Cost of Living
Despite being outside of the city, the homes here are nonetheless built to the same high standards as the rest of Kentucky. The typical price of a property in Wilmore is $158,900, which is lower than the national average of $204,900. There are cases when renting is more economically viable than buying. At 51.60 percent, Wilmore's rental market share is much higher than the national average of 36.20 percent.
Wilmore's median rent is $743, which is lower than the national median rent of $1,023. while the annual cost of living for a single person is $34,394, which is higher than the state average of $32,557 but lower than the national average of $38,433. This amount accounts for the price of housing, food, child care, transportation, healthcare, and other essentials.
Social Life
Since the town has a low population and a close-knit community, crime rates in this area are very low. Those who live there claim that families will love Wilmore since it has a town vibe while yet having a touch of rustic charm because of its proximity to farms and fields. The city's low population of 6,299 makes it somewhat unimportant.
The Downside
Numerous studies have shown that small-town economies are faring substantially worse than their metropolitan counterparts. 28% of Wilmore's population is living below the poverty line, which is much higher than the average for American communities. Around 10%-13% of the urban population lives below the poverty line in the United States.
Suggested Reading: These Are The 6 Best Cities To Live In Australia
With a population of over 8500, Edgewood is a pleasant, homey, and reasonably priced place to live. The city is home to St. Elizabeth Medical Center, as well as Health South Rehabilitation Hospital, both of which serve the people of Northern Kentucky by providing both jobs and medical services. 7 elementary schools, 2 middle schools, 2 high schools, and an accredited technical college can be found in Edgewood, helping kids become ready for the demands of adulthood.
Cost of Living
Edgewood is an affluent and affordable neighborhood. In Edgewood, the median family income is $89,073, which is about double the state average of $44,811. In addition, Edgewood has 11% lower prices than the U.S. average for goods and services. A single person in Edgewood can expect to spend $31,962 a year on basic living expenses.
This is comparable to the annual cost of living in Kentucky, which is $32,557, but lower than the national average of $38,433. In 2022, the median price of a single-family house in Edgewood, Kentucky is $247,868. This is a moderate price nationally but the highest in the state. The monthly rent for a studio unit averages $882.
Social Life
Compared to the rest of the country, the nominal crime rate in Edgewood, Kentucky is 79% lower and the violent crime rate is 88% lower than the national average. Edgewood is a tiny town with convenient access to the city's main thoroughfares. In addition to its famed chili, ice cream, pizza joints, and goetta, this neighborhood is also well-known for its many other culinary delights.
The Downside
There is one main flaw we discovered in Edgewood. Although the rate of unemployment is low there is not much occupation diversity available in this area.
Editor's Pick: 30 BEST Places To Live In Norfolk VA
With a total population of just 2,172, this is one of the wealthiest sections in all of Kentucky. Almost everyone in Anchorage also has their own house, adding to the town's rural atmosphere. Anchorage is home to several eateries and green spaces. Anchorage has a population that leans conservatively. Anchorage's public universities have a stellar reputation.
Cost of Living
With an annual family income of $160,000, the high average property price of $618,200 is quite manageable. Due to the high median rent of $1,895 and the fact that 91% of inhabitants are homeowners, rental houses are seldom seen. In Anchorage, a single adult must spend $31,572 a year to cover basic living expenses. This sum includes rent or mortgage payments, groceries, child care, gas for the vehicle, medical care, insurance, and taxes.
Social Life
Anchorage is a wonderful place for those who like the outdoors. The Vegetation here is lush and varied, with many tall trees and colorful flowers. Colorful dogwood trees, tulips, roses, and daisies can be seen along the Anchorage Trail, a popular route for walks and jogs. Anchorage even has a Forestry Board to watch over and care for the city's wooded areas.
The area has its private school system, so students may stay in their local schools until eighth grade. It is a fantastic community that takes pride in its history, environment, and residents. Beautiful residences and lush greenery make this an ideal place to unwind away from the hustle and bustle of the city.
The Downside
Although Anchorage is a pleasant place for living, the weather in Anchorage is rather dry. Besides, the substance abuse rate is on the higher side in this city.
It would seem that Louisville's suburbs are rather prosperous, suggesting that the city of Hurstbourne as a whole benefit from a highly skilled and motivated labor population. Office parks, commercial complexes, and an industrial park are all within a few blocks of the parkway, giving the region around I-64 and Hurstbourne Parkway the feel of an edge city to Louisville.
Cost of Living
Hurstbourne's 4,300 people come from many walks of life, according to the area's high median family income of $107,991. In Hurstbourne, a single person will spend $31,572 a year on basic needs including housing, food, child care, transportation, health care, taxes, and other charges. The typical house price in Hurstbourne is $414,200, which is much more than the national average of $204,900.
The cost of renting may occasionally be cheaper than the cost of buying a property. While the national rental rate is 36.2%, it is lower in Hurstbourne, where around 25.90% of occupied residences are leased. Rent in Hurstbourne, on average, is $1,128, which is more than the national average but still lower than the national median of $1,023 making it one of the best places to live in Kentucky.
Social Life
Cafe-goers will be pleased to know there are several dining options available. Because of the very low crime rate, this is a very secure area to live in. Malibu is a great place for kids and teens to hang out. The miniature golf and bumper cars at Jack's Louisville Activity Center are some of the finest in the region.
The Downside
In the summer, the humidity levels soar, hence even 80 degrees Fahrenheit might seem like 100 degrees Fahrenheit. As a result, many green spaces come to life as a result of the spring rains and higher temperatures. Seasonal allergy sufferers have a more difficult time with it than others. Due to a lack of convenient public transportation options, most people in Hurstbourne rely on private vehicles for their daily commutes. The layout of the expressways is decent. During rush hour, they will likely experience significant delays in travel time.
Recommended Reading: Our 7 Recommendations of the Top Cities to Live in Italy
Crescent Hill, located to the southeast of Jeffersonville across the Ohio River, is beloved by its 9,900 inhabitants. In contrast to Crestwood, where finding a drink required a lengthy journey, this area offers a wide variety of nightlife options, ensuring that everyone will find something they prefer.
Cost of Living
Crescent Hill real estate is a good investment because, for $300,000, you can buy a three-bedroom, two-bathroom house on Lotis Way that has a charming country vibe. Apartment rental costs average $951 per month.
With a typical household income of $62,301, the locals are exactly like any other middle-class, middle-America family. In many respects, Crescent Hill is much like any other American neighborhood. Apart from a few thefts here and there, crime is very minimal and is dealt with well by the police force.
Social Life
Crescent Hill is a peaceful neighborhood with several entertainment options. The city is home to several natural parks as well as cultural museums. If you are looking to spend a day out in the open, you can visit Cherokee Park, Waterfront Botanical Gardens, and Chicken Steps. On the other hand, if you are looking for hustle and bustle, you can head over to Apex Entertainment, Fourth Street Live, and Logan Street Market.
The Downside
The city has some of the worst air quality in the country and inhabitants' lung health is affected adversely. However, due to the increase in the number of parks, it is likely that this problem will be overcome soon.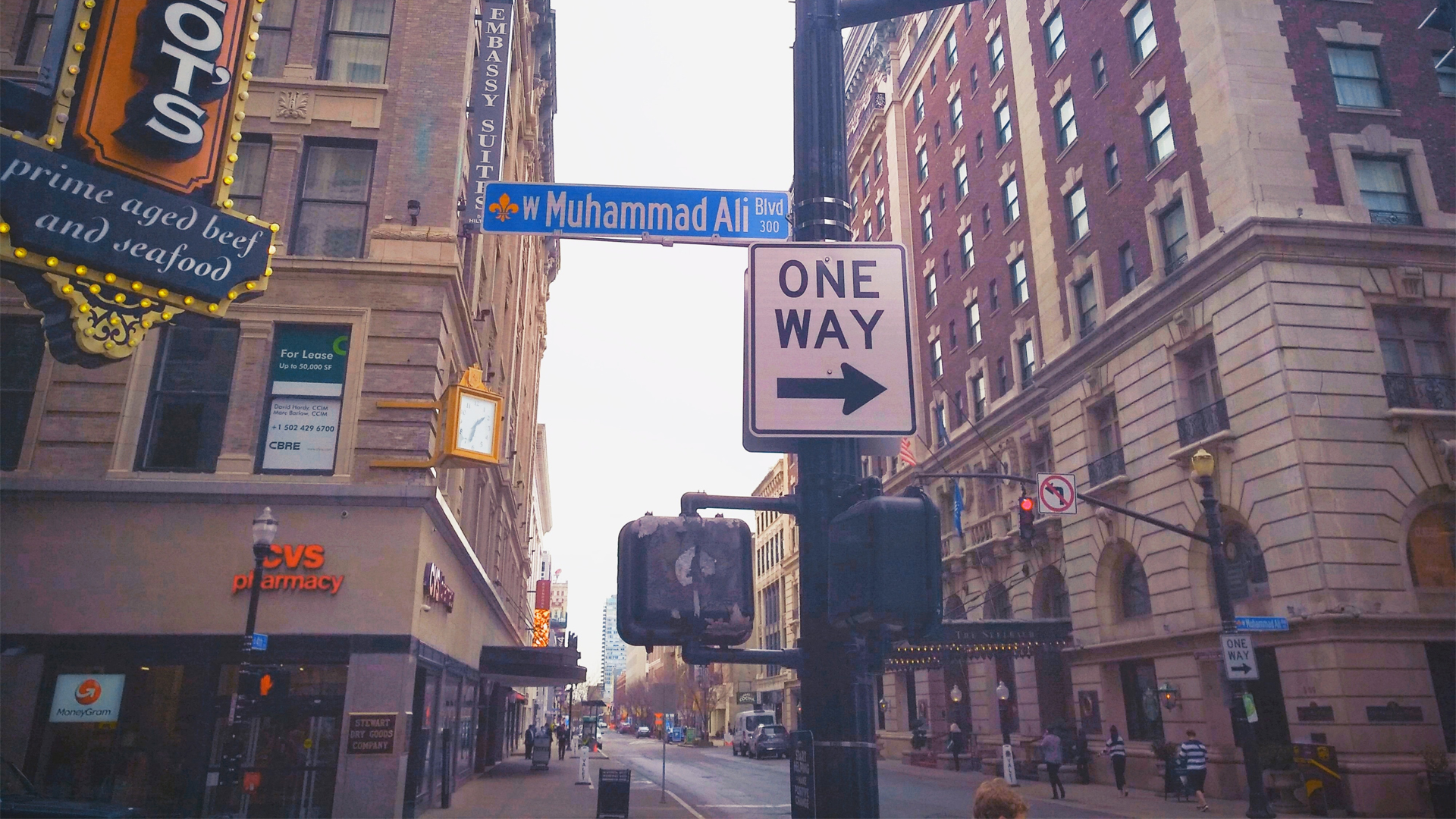 Another Louisville neighborhood, Cherokee Gardens has a more metropolitan vibe than neighboring Indian Hills and Anchorage. Due to its high safety rating and reputation as the ideal place for families to settle down, this compact community is often cited as the top choice for residents of Louisville and the surrounding areas.
Cost of Living
If you can afford it, the $490,000 average house price is a tiny price to pay for access to a wide variety of excellent schools, a few world-class conveniences, a work market that generates a comfortable $114,683 annual salary, and an incredible sense of community. The average per month rent is $881.
Social Life
If you are searching for an active and secure home base, go no further than this charming little town. A large number of young professionals make their home in Cherokee Gardens, which is home to above-average public schools. This means that there are many cafes, restaurants, and pubs to choose from in the central business district. Although there are many parks and other green areas in Cherokee Gardens, we find ourselves drawn to the wide paths and gentle hills of Cherokee Park. In this area, crime rates are among the lowest in the country. The majority of the homes in the neighborhood date back to the 1920s and 1950s.
The Downside
One of the cities with higher taxes in America is Cherokee Gardens. A 7% sales tax is added to all purchases you make, unless they fall under one of the exemption categories, such as food.
Best Places to Live in Kentucky for Young Adults
Being a young adult brings a whole new set of challenges, and the city you live in must support those. Here are some of our top city picks for the Best Places to Live in Kentucky for Young Adults.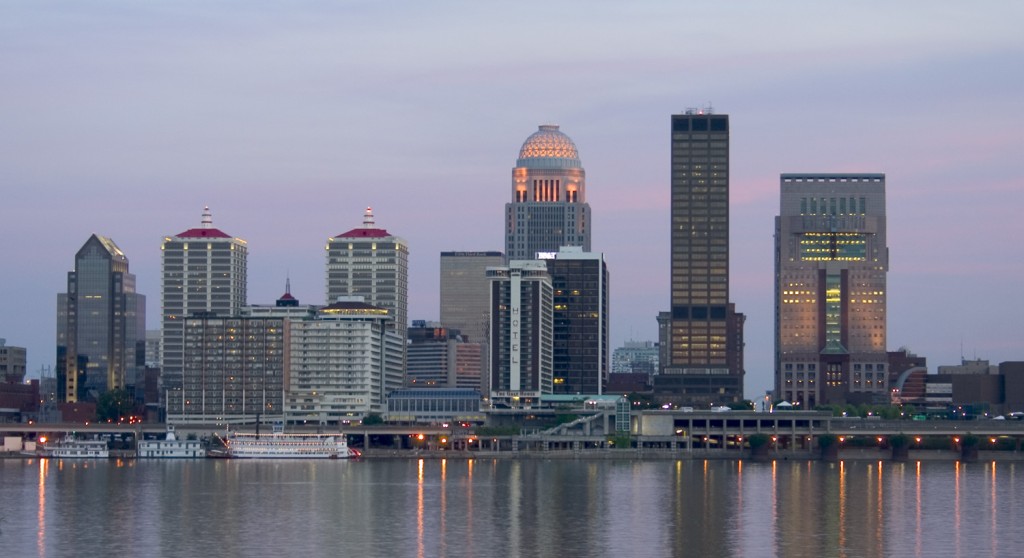 Known for its lively arts scene, trendy neighborhoods, and diverse population, Louisville offers a range of opportunities for young adults. With its abundance of job opportunities, affordable cost of living, and a thriving food and nightlife scene, Louisville is a city that never fails to impress.
Cost of Living
Louisville offers a relatively affordable cost of living, with affordable housing options and reasonable prices for daily expenses. The city provides a good balance between cost and quality of life.
Housing costs in Louisville are approximately 21% lower than the national average, with the median home price being around $173,000. Renting is also affordable, with the average monthly rent for a one-bedroom apartment in the city center being around $950.
Other daily expenses in Louisville are also reasonably priced. Groceries are about 9% lower than the national average, and transportation costs, including fuel prices and public transportation fares, are approximately 6% lower than the national average.
Social Life
Louisville's vibrant social scene draws attention with its numerous entertainment options, cultural festivals, and live music events. The city's neighborhoods, including NuLu and The Highlands, boast trendy bars, restaurants, and a lively nightlife that attracts young adults.
The Downside
One downside of living in Louisville can be the traffic congestion during peak hours. Commuting within the city can sometimes be challenging, especially on major highways and busy routes.
Another city near Cincinnati, Newport offers a mix of urban amenities and scenic beauty. With its riverfront location, Newport provides stunning views of the Ohio River and boasts attractions like Newport Aquarium and Newport on the Levee entertainment complex. The city's revitalized downtown area offers a thriving arts scene, trendy restaurants, and unique shopping experiences.
Cost of Living
Newport offers a relatively affordable cost of living compared to nearby Cincinnati. Housing prices and everyday expenses are generally reasonable, making it an attractive option for young adults.
The housing market in Newport is relatively affordable, with the median home price around $153,000, slightly below the national average. Renting is also an option, with average monthly rent for a one-bedroom apartment in the city center ranging from $800 to $1,000. Utility costs, including electricity, heating, cooling, water, and garbage, are generally in line with the national average.
Transportation costs in Newport are reasonable, with gasoline prices around the national average and options for public transportation. Groceries in Newport are generally priced similarly to the national average.
Dining and entertainment options cater to various budgets, with inexpensive restaurants costing around $12 per meal and mid-range restaurants ranging from $40 to $60 for a three-course meal for two.
Social Life
Newport's riverfront location provides stunning views and access to recreational activities. The city offers a lively social scene with trendy restaurants, bars, and entertainment options. The Newport Aquarium and Newport on the Levee complex provide additional attractions for residents and visitors alike.
The Downside
Being a smaller city, Newport may have limited job opportunities compared to larger metropolitan areas. Some residents may need to commute to nearby cities for work or career advancement.
These are just a few examples of the best places to live in Kentucky for young adults. Each city has its own distinct charm, job opportunities, and recreational offerings. These make Kentucky an attractive destination for the younger population seeking a fulfilling and enjoyable lifestyle.
Is Kentucky a Good Place to Live?
Kentucky offers a good quality of life with its scenic landscapes, friendly communities, and rich cultural heritage. The state's affordability, outdoor recreational opportunities, and renowned bourbon distilleries make it an appealing place to live.
Kentucky's education system, including reputable universities like the University of Kentucky and the University of Louisville, provides quality educational options.
However, it's important to note that certain areas may have limited job opportunities and economic disparities. Overall, Kentucky can be a great place to live, combining natural beauty, cultural experiences, and affordability for residents.
Things to Consider Before Relocating to Kentucky
There are a number of factors to think about before settling on a plan for your move to Kentucky.
Extreme Weather: Most of Kentucky has a humid continental climate, characterized by hot, humid summers and cold, snowy winters. Though the rest of the year is often nice, the winter months may be very harsh and unpredictable. Because of the extreme cold, residents have nowhere to run when unexpected ice and snow storms come. There are several different types of natural disasters to which Kentucky is particularly susceptible, but severe thunderstorms, floods, and tornadoes are among the worst;
Cost of Living: One key factor which we took into consideration before choosing any area to live in Kentucky is the cost of living. While Kentucky generally has a lower cost of living than many other states in the US, we recommend you consider your budget as well as pick an area to live depending on the average cost of living over there. For example, Fort Thomas is expensive as compared to Wilmore.
Heavy Traffic: As a result of the state's booming economy and increasing population, many cities in Kentucky are notorious for their gridlocked streets and lengthy travel times. The search for a parking place in a busy metropolis is a frustrating ordeal in and of itself. As a result, before making an offer, you should consider the commute time to and from the residence.
How Do We Pick Our Recommendations?
After taking into account things like the cost of living, proximity to services, and entertainment options, we have concluded our search for new residents to the state of Kentucky. Consideration is also given to the opinions of many other foreigners. We also experienced the culture of Kentucky by actually residing in different parts of the state for some days. This helped us in giving a more precise idea of what it's like to live in Kentucky. For more advice on travel, visit our "Travel Explained" section.
Final Word
In Kentucky, you can find whatever you would want. It has a low crime rate, safe neighborhoods, and kind, helpful locals in addition to excellent educational opportunities and beautiful scenery. Any of these breathtaking areas are worth considering if you are looking for the best places to live in Kentucky. Whether you are starting a new chapter in your life or just seeking a change of scenery, the State of Kentucky is a fantastic destination for individuals of all ages and ethnicities. Based on our findings, the aforementioned locations in Kentucky are where you should be settling down.
Best Places to Live in Kentucky - FAQs
Where in Kentucky do you suggest people settle down?
Fort Thomas is the finest area to live in Kentucky if you're looking at Real Estate prices, crime rates, and overall costs of living.
Which area in Kentucky has the most pleasant and serene environment?
Anchorage has the most peaceful and pleasant atmosphere and is the best destination for individuals who prefer the outdoors because of its abundance of dogwood trees, tulips, roses, and daisies.
Which city in Kentucky has the highest cost of living?
When looking at the most expensive cities in Kentucky, Hurstbourne sits towards the top of the list. The average annual expense is $31,572. On top of that, it may end up costing you a pretty penny to dine at a restaurant in this major city.
Which place has the lowest crime rate in Kentucky?
Edgewood is the place that has the lowest crime rate in Kentucky.