Kiahuna Beach, popularly known as the "Whispering Sands," is a haven for those who are in search of solace. Located on the shimmering South Shore of Kauai, Hawaii this alluring destination lures with its pristine beauty and endearing charm.
Stepping into the soft sands, you'll instantly feel at peace, and you'll find yourself drifting along with the rhythm of the ocean's blue waves. On every step, this wonderful beach gradually reveals its hidden beauty, entrancing your senses and permanently imprinting itself on your heart.
We invite you to discover the secrets of Kiahuna Beach with us. Hopdes' travel team was really impressed by how cool this beach was for friends, groups, and families alike!
Essential Facilities at Kiahuna Beach
The following is a list of some of the most essential amenities that are made available to visitors at Kiahuna Beach
Restrooms and Showers
One important amenity at Kiahuna Beach is the provision of restrooms and showers. They are clean and spacious and conveniently located near the beach, allowing visitors to freshen up and rinse off after a day of swimming or sunbathing. The availability of cold showers is especially refreshing, providing relief from the warm Hawaiian weather.
Beach Activity Center
The beach activity center at Kiahuna Beach offers a range of services to enhance visitors' experiences. This includes the rental of basic beach necessities and water sports gear.
Visitors can easily obtain towels and chairs to relax on the beach, or they can try out exciting water sports activities. The beach activity center is a convenient hub for all beach-related needs.
Grounds for Picnic
While Kiahuna Beach itself does not have designated picnic areas or grills, the nearby Kiahuna Plantation Resort, and other vacation rentals offer beachfront access and spacious grounds.
These areas provide ideal settings for visitors to enjoy picnics or even have barbecues with family and friends. Guests staying at these accommodations can make use of the resort facilities and make lasting memories at the beach.
Parking
One of the essential facilities available at Kiahuna Beach is parking. Visitors can find convenient parking options at the east end of the Sheraton, ensuring easy access to the beach and nearby snorkeling areas. This allows beachgoers to spend more time enjoying the sun, sand, and water.
Scenic Walking Path
Kiahuna Beach features a small rocky point that separates it from Poipu Beach. The walking path along this rocky point offers a unique and picturesque route for beachgoers to explore.
This scenic pathway allows visitors to enjoy stunning views and provides an additional opportunity for a leisurely walk along the coast.
Recommended Reading: The Best Nude Beaches in Hawaii | 10 Secret Spots Pick!
Fun Activities to Enjoy at Kiahuna Beach
Kiahuna Beach offers a range of fun activities that cater to different interests and age groups, ensuring a memorable beach experience for everyone. From sports enthusiasts to leisure seekers, here are some exciting activities to enjoy at Kiahuna Beach:
Experience Spectacular Sunsets
The sunset views at Kiahuna Beach are truly breathtaking. As the sun begins to descend on the horizon, the beach transforms into a magical setting, casting a warm, golden glow over the ocean.
Watching the vibrant hues of the sunset is a must-do activity, creating unforgettable memories and providing the perfect backdrop for romantic moments.
Snorkeling
Kiahuna Beach boasts a vibrant underwater ecosystem, making it a popular destination for snorkeling. The reef near the beach provides an excellent opportunity to explore and encounter a variety of marine life.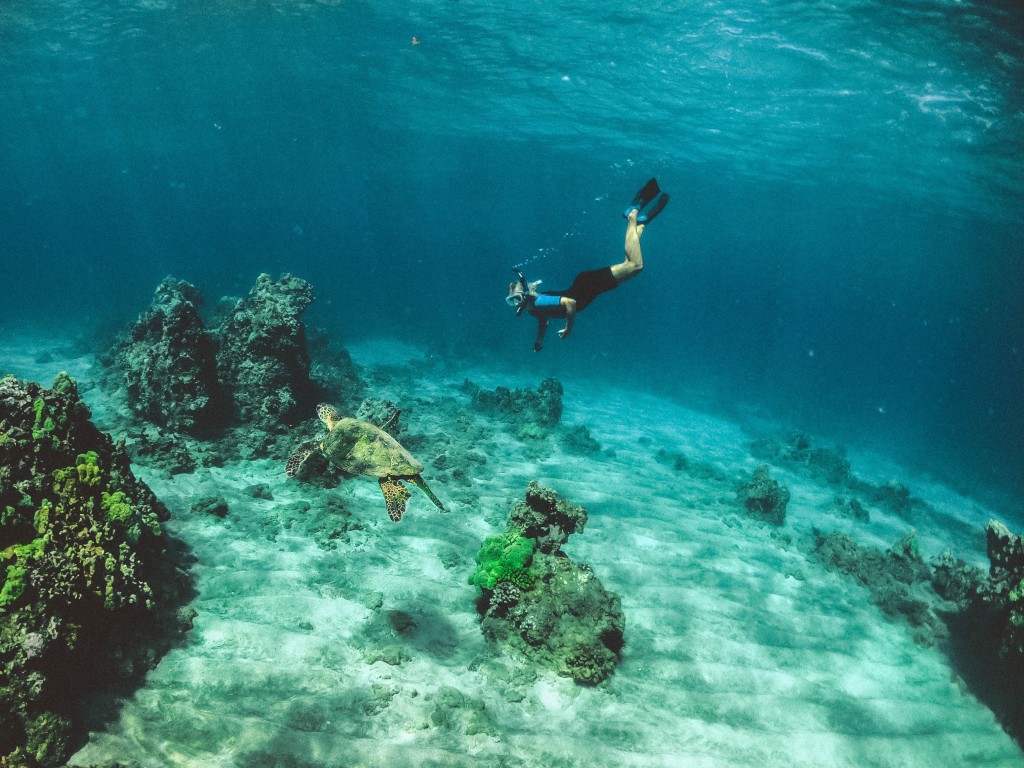 Visitors can immerse themselves in the crystal-clear waters and witness colorful fish and other fascinating sea creatures. Snorkeling gear can be easily rented from the beach activity center, allowing you to fully enjoy the underwater world of Kiahuna Beach.
Related: Guide to the Best Beaches Near New Orleans For Family Fun
Swimming
Kiahuna Beach is renowned for its suitability for various types of visitors. Families with children can enjoy safe swimming in the calm waters protected by the beach's reef. Novice swimmers will appreciate the gentle waves within the reef area.
For those seeking a bit more adventure, the area outside the reef offers waves suitable for surfing, bodyboarding, and paddleboarding. The beach's versatile conditions ensure that everyone can find their ideal spot for a refreshing dip in the ocean.
Picnics and Relaxing on the Beach
Kiahuna Beach offers an ideal setting for picnics and leisurely beach days. With its soft, white sand and picturesque surroundings, it's the perfect spot to spread out a blanket and enjoy a picnic with family and friends.
The beach's tranquil atmosphere creates a relaxing ambiance for sunbathing, reading a book, or simply unwinding while listening to the soothing sound of the ocean waves.
Nearby Dining Options
There are abundant restaurants available on the beachside. For dining options near Kiahuna Beach, "La Spezia Restaurant" is a recommended choice. Located adjacent to the Big Save Market in Koloa Town, this rustic, home-style Italian restaurant offers reasonably priced meals.
It provides a casual and enjoyable dining experience for beachgoers, whether for breakfast or dinner. Not only this eatery but also every other eatery and cafe is located within walking distance of the beach.
Handy Tip: For a trouble-free mealtime experience, reservations are recommended for larger groups.
Other Activities
Visitors staying at the Kiahuna Beachside Vacation Rentals can take advantage of the proximity to various shopping opportunities.
Nearby shops provide a chance to indulge in retail therapy and explore unique local offerings.
Golf lovers can take advantage of the nearby award-winning golf courses such as the Poipu Bay Golf Club, The Kiahuna Golf Club, and The Princeville Golf Course.
Tennis enthusiasts can make use of the tennis courts located in close proximity to the Kiahuna Beachside Vacation Rentals, including the Kiahuna Tennis Club, the Poipu Kai Tennis Resort, and the Sheraton Hotel.
Handy Tip: While engaging in these activities, it's important to stay hydrated, apply sunscreen regularly, and respect the natural environment by not disturbing marine life or littering.
Read About Our Trip: Waimano Falls: Guide to Nature Lover's Paradise in Oahu
Things to Consider Before Visiting Kiahuna Beach
Before heading to Kiahuna Beach, there are several factors to keep in mind to ensure a pleasant and safe visit. Following are a few crucial factors to remember:
Weather Conditions
It is essential to be aware of the weather conditions before visiting Kiahuna Beach. The summer season is considered the greatest time to visit this beach due to the warm temperatures and low chance of rain.
Further, the months of May, August, September, and October have the highest probability of having clear skies and mild temperatures if you want to sunbathe.
Safety Precautions
While Kiahuna Beach is generally considered safe for swimming, it's important to be cautious and familiarize yourself with beach safety guidelines.
Pay attention to any posted signs or warnings and follow them accordingly. Stay within your comfort level, especially if you're not a strong swimmer.
Handy Tip: Be mindful of changing tides and take necessary precautions accordingly.
Beach Equipment
Consider bringing your own beach essentials to enhance your comfort and enjoyment. Items such as towels, beach chairs, umbrellas, and snorkeling gear can greatly enhance your beach experience.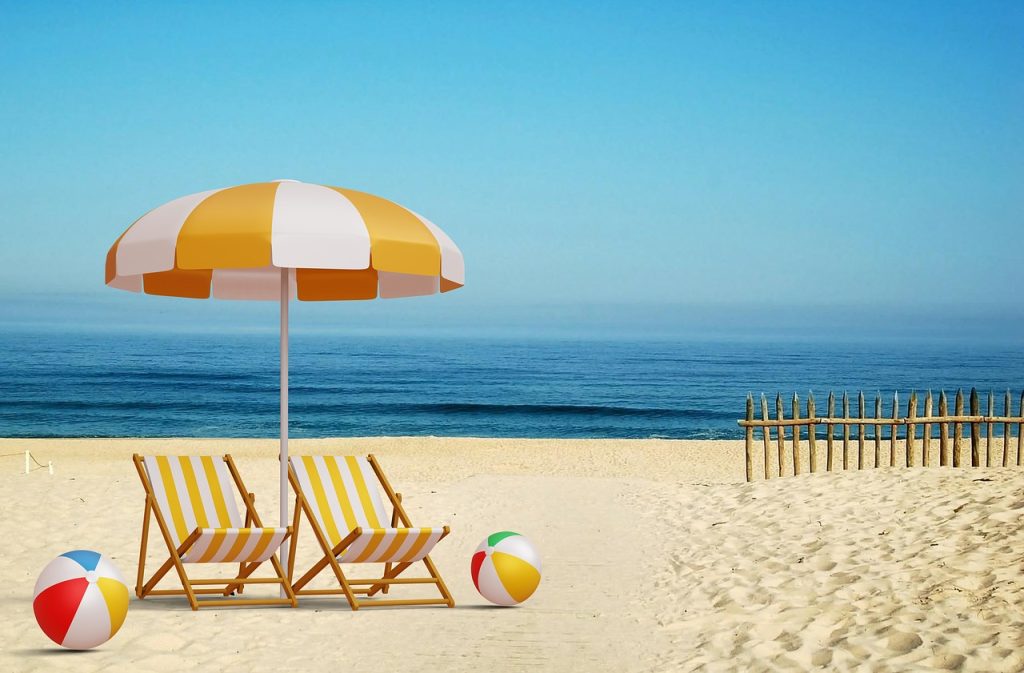 While some equipment may be available for rent at the beach activity center, it's advisable to bring your own to ensure availability and convenience.
Be sure to follow our guide on removing sand from hair as it is a common issue after visiting the beach.
Security Awareness
It's always wise to be mindful of your belongings when visiting any beach, including Kiahuna Beach.
If you park your car at the beach access parking lot or anywhere nearby, be cautious of potential bag snatchers. Keep an eye on your belongings and ensure their security to avoid any unfortunate incidents.
Less Crowded Experience
While some may consider a less crowded beach as a positive aspect, it's important to note that Kiahuna Beach tends to have fewer visitors compared to other popular beaches on the island.
If you enjoy meeting new people or prefer a livelier atmosphere, you might find the beach to be relatively quiet and lacking opportunities for social interactions.
Conclusion
With a wide range of facilities and entertainment options, Kiahuna Beach will enchant you from the moment you arrive. There are lovely, clean showers and amenities, as well as a beach activity center, so you can kick back and relax. Before venturing out to discover this coastal paradise, it's important to consider the weather, your own safety, and whether or not you'll need to bring along beach gear.
Enjoy a wide range of fun activities, from snorkeling in pristine waters to adventurous aquatic sports. Bring a camera to capture the stunning scenery, and unwind with a walk alongside the beach to get the most out of your vacation. By following these tips, you may make the most of your visit to Kiahuna Beach.
FAQs
Kiahuna Beach - FAQs
Can you snorkel Kiahuna Beach?
Yes, Kiahuna Beach offers ideal conditions for snorkeling, especially for beginners, due to its outlying reef that helps keep the waters relatively calm. Experienced surfers can also find opportunities for wave riding beyond the reef.
Is Kiahuna Beach Rocky?
Partly yes, there is a small rocky point that serves as the only barrier between Kiahuna and Poipu beaches. Many visitors enjoy walking between the two beaches during sunset, taking in the scenic views along the way.
What are the best Kiahuna beach hotels?
The best Kiahuna Beach hotels include Kiahuna Plantation Resort Kauai by Outrigger, Marriott's Waiohai Beach Club, Sheraton Kauai Resort, and many others.