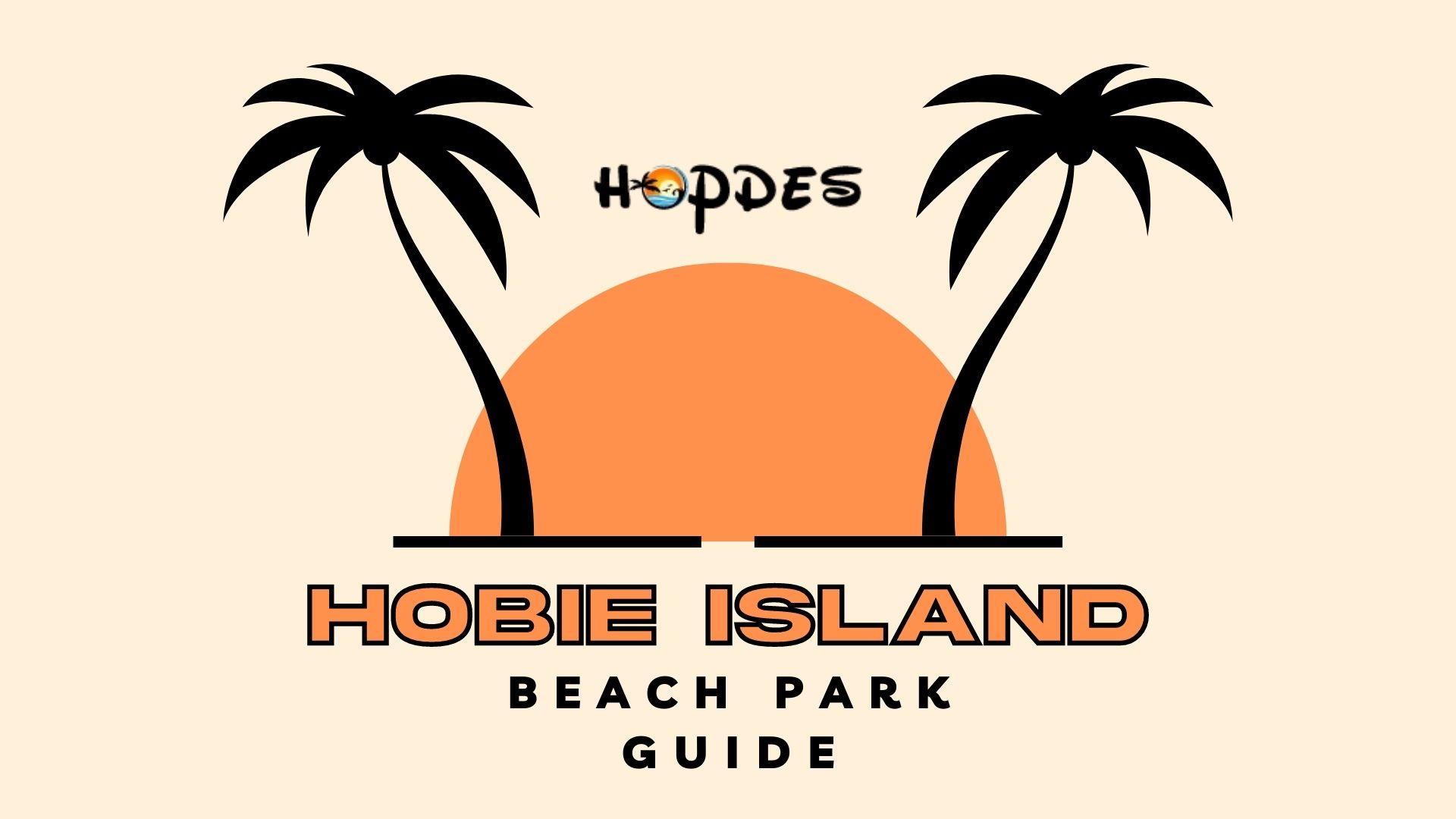 Hobie Island Beach Park welcomes families and friends who are seeking a serene and delightful day at the beach. Ideally, it becomes the perfect destination for a complete dose of fun! The pristine sandy shores, calm waters, and breathtaking views make it a concealed gem that will undoubtedly leave you with memories, and of course, many snaps for the gram!
Gather your belongings, bring your sunscreen, and prepare yourself for an extraordinary day of enjoyment in the sun at Hobie Island Beach Park in Miami!
Overview: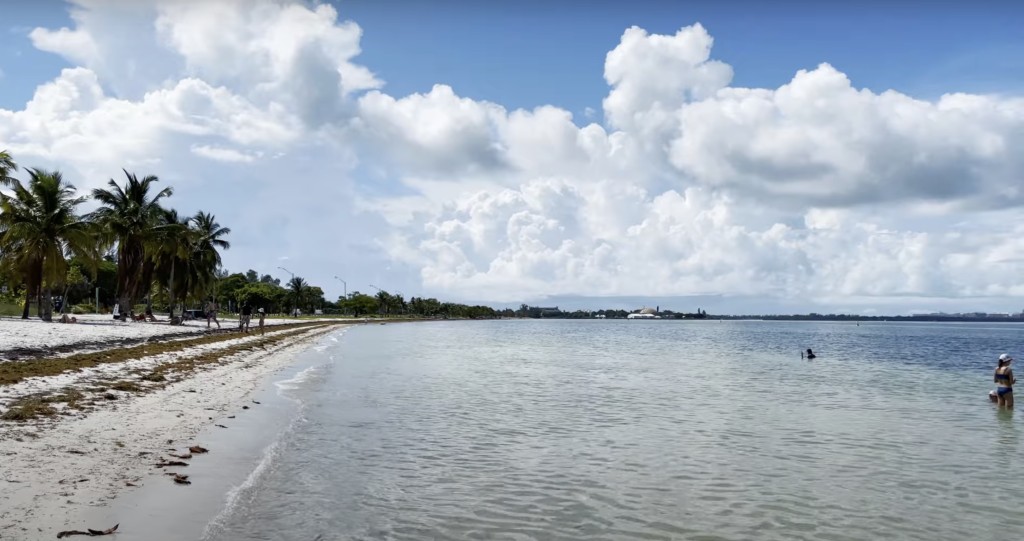 Hobie Island beach holds the 258th spot among the 266 beaches in Florida, approximately 656.5 km away from Tallahassee, its central city. This beach park operates daily from 9 AM to 5 PM
Situated within the Brickell Hammock settlement, this beach is merely 0.6 km from its heart. The beach brings perfectly balanced aesthetics in a natural setting and features a partial canopy of trees that offer welcome shade.
It offers an expansive coastline with turquoise waters and golden sand. Visitors can enjoy the beach without the need for special footwear. The water's edge gently slopes, ensuring easy access. This beach caters to various individuals, including solo travelers, those seeking relaxation, and even pet owners.
Notably, even during the peak season, it remains a tranquil and uncrowded destination.
Essential Facilities
Hobie Island Beach Park provides a range of essential facilities to enhance your day and create lasting memories:
Free Entrance
This beach park is located off the Rickenbacker Causeway leading to Key Biscayne. Visitors are warmly welcomed with free admission.
However, there is a toll fee of $2.25 to cross the causeway, but it's only required once upon entering Key Biscayne. The cost to access this delightful destination is small but the unique experience and natural beauty make it worthwhile.
Cabins
The beach park features 6 cozy and air-conditioned cabins that offer a comfortable and convenient stay. Each cabin is equipped with a kitchenette, including electric outlets, as well as picnic tables and grills.
While guests need to bring their linens and cooking utensils, these cabins provide a personalized beach experience with essential amenities. They can provide a tranquil retreat amidst the park's natural beauty which allows visitors to relax and enjoy their beach getaway.
Editor's Pick: 7 Best Things to Do in Downtown Miami [Guide by Miami Locals]
Playgrounds and Restrooms
Families often enjoy the playground facilities available at the beach park. Enthusiasts engage in games on the volleyball court while elders find comfortable seating areas to appreciate the ocean's beauty. Additionally, public restrooms with showers and changing areas are provided for the convenience of visitors.
Dog-Friendly Beach
Referred as the "Doggie Beach", Hobie Beach stands out among Miami beaches for its dog-friendly policy. Here, dogs can enjoy a day in the sun and water with their owners, provided they are leashed. It's important to keep them hydrated as the combination of strong sun and salt water can leave them feeling thirsty.
Parking Facilities
The beach park also provides a convenient parking lot near the entrance, accessible 24/7. To access the park, there is a fee of $5 per vehicle.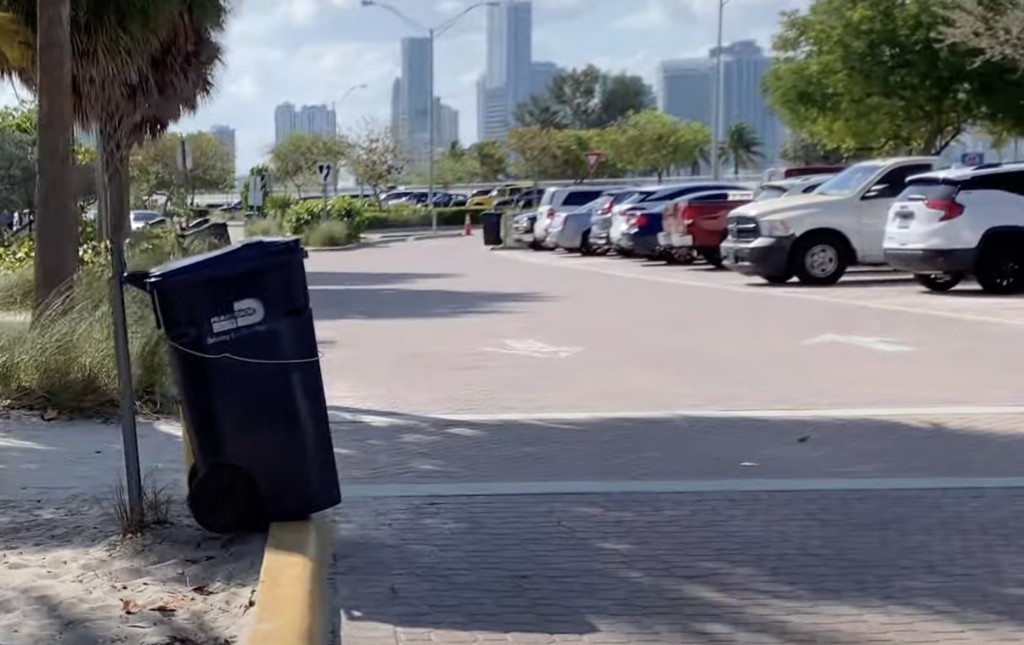 However, on weekends and holidays, parking spaces may be limited, so it's wise to plan accordingly. It's important to note that the cost of parking at Hobie Island Beach Park in Miami amounts to $8 per vehicle.
Beach Rentals
Enjoy a variety of convenient beach rentals at Hobie Island Beach Park. From beach chairs and umbrellas to water sports equipment, you'll find everything you need. Rent Quad Water Bikes for a thrilling experience on the water or try out SUP Paddleboards for a relaxing adventure.
If you're interested in windsurfing, rentals and instruction are available. For a leisurely exploration, opt for Single or Double Kayaks with easy access to and from the water.
Nearby Restaurants
Hopdes team recommends you indulge in delicious cuisine at the diverse range of restaurants near Hobie Island Beach Park. Whether you're craving seafood, ramen, Italian dishes, or American classics, you'll find plenty of options.
Some popular restaurants include Captain Jim's Seafood, known for its fresh seafood dishes, Anthony's Coal Fired Pizza, offering delectable Italian fare, and The Cheese Course, where you can savor a variety of cheese-based dishes.
Fun Activities
Hobie Island Beach Park offers a wide range of exciting land and water activities and this makes it the perfect destination for fun-filled adventures. Spanning 25 acres, this park guarantees enjoyment for everyone. Here's a glimpse of what awaits you:
Swimming
You are welcome to enjoy the invigorating activity of swimming in the park's refreshing waters. Within the designated area, marked by buoys, you can delight in the crystal-clear depths.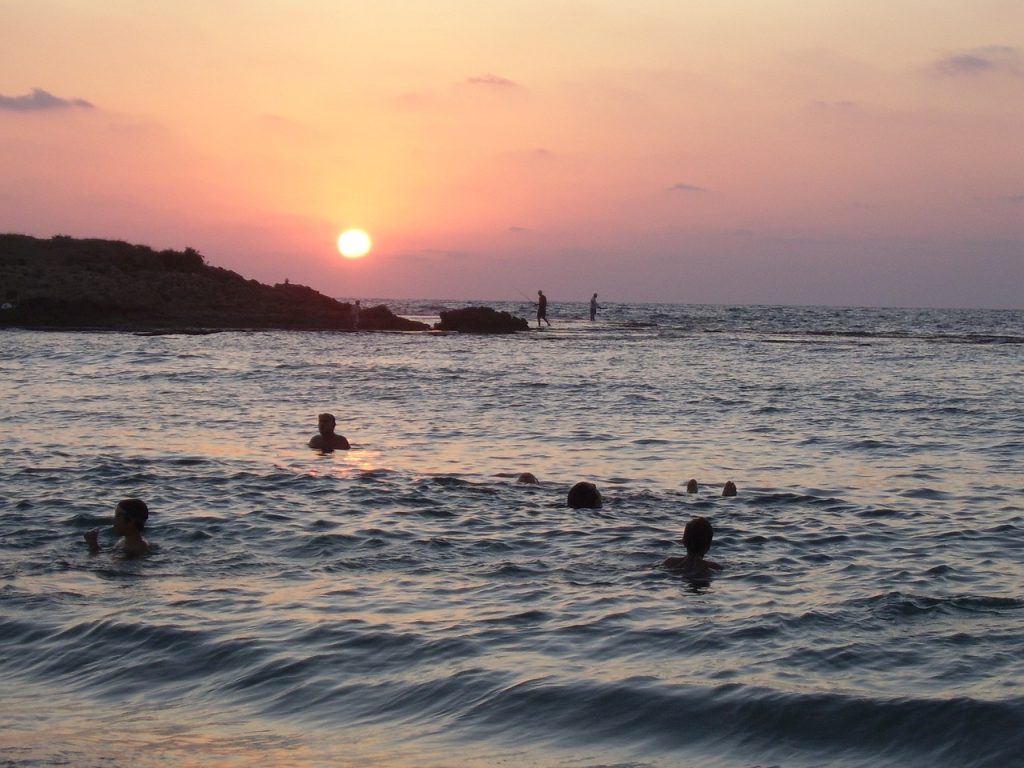 Lifeguards diligently watch over swimmers during specified hours so you won't have to worry about your young ones. It's important to note that swimming outside of the specified hours is not permitted for your safety.
Fishing
For those seeking an adventurous fishing experience, the park offers a fishing pier where you can embark on an exciting angling journey. Whether you prefer fishing from the shore or the pier itself, all the necessary equipment and bait are readily available for your convenience.
You're welcome to try your luck at fishing! Just cast your fishing line into the water and patiently wait for a fish to bite. If you manage to catch a special fish, there's a handy fish-cleaning station in the park.
It's a convenient place where you can clean your fish quickly and easily, without any hassle. This way, you can focus on the fun and excitement of fishing without having to worry about dealing with the cleaning process.
Windsurfing and Kiteboarding
You can experience the thrill of windsurfing and kiteboarding with their affordable lessons and rental options. Whether you're a beginner or an experienced rider, they have everything you need for an incredible water adventure. Before heading out to Kitesurf, make sure to obtain a permit as required by Ordinance No. 2019-4263.
The permit costs $46 and remains valid for 5 years from the date of issue. Follow the safety guidelines set by the Miami Beach Kiteboarders Foundation: maintain a minimum distance of 50 feet from swimmers, stay 200 feet away from the shore, and use the beach solely for launching and landing purposes.
Kayaking and Paddleboarding
Explore the park's stunning waters through kayaking, paddle boarding, or catamaran rentals. They have on-site services that make it convenient for you to embark on a memorable aquatic journey. Rent a kayak, paddleboard, or catamaran by the hour or for the whole day, catering to all skill levels.
Indulge yourself in the beauty of nature as you paddle along calm shores, discover hidden coves, and spot local wildlife. For those seeking a thrilling experience, they also offer jet board rentals at a rate of $212 per hour.
Beach Volleyball and Biking
You can also enjoy the invigorating activities of beach volleyball and biking at the park. Feel the excitement of playing beach volleyball on the free courts while soaking in the mesmerizing views. Moreover, explore the scenic biking trails for a thrilling adventure, immersing yourself in the beauty of the surroundings.
Picnicking
Picnicking is a must-do activity at the park, offering an enjoyable and relaxing experience for all. Find solace in the shaded areas as you partake in the delightful tradition of picnicking. Take advantage of the numerous picnic tables scattered throughout the park, complete with convenient grills for your cooking needs.
Arriving early is recommended to secure a coveted table with a grill, as they tend to be in high demand. Bring your delectable food and refreshing drinks to enhance the picnic experience. However, kindly refrain from bringing alcohol and glass containers, as per park regulations.
Related: Carlsmith Beach Park (Hilo) – LATEST GUIDE
Things To Consider Before Visiting Hobie Island Beach Park
When preparing to visit Hobie Island Beach, it's crucial to consider a few factors to maximize your enjoyment. Take note of the following key points:
Check the Weather Forecast: It's crucial to check the weather before heading to the beach. You want to make sure it's a good day for beach activities and that you'll have favorable conditions. Visit Hobie Island Beach in summer for comfortable temperatures ranging from 26 to 30°C, ideal for enjoying the beach.
Pack Essentials: Be sure to pack all the necessary items for a day at the beach. Sunscreen is essential to protect your skin from harmful UV rays. Choose a broad-spectrum sunscreen with a high SPF and apply it generously to all exposed areas of your body. Additionally, bring towels to relax on and dry off after swimming.
Arrive Early: To make the most of your time at Hobie Island Beach, it's recommended to arrive early. By getting there early, you can secure a good spot on the beach and avoid the crowds that tend to arrive later in the day. This way, you can enjoy the beach without feeling overcrowded and have ample space to set up your belongings.
Driving Time: You can drive from Little Havana to Hobie Island Beach Park in approximately 17 minutes. It is just 5.7 miles away.
Conclusion
Now that you are aware of everything there is to know about Hobie Island Beach Park, you should plan out your next trip with the family. Remember to exercise precaution along with fun because nothing carries priority over your safety. It's best to visit this park during the early hours or the evening time for a balanced weather. We hope you enjoy your trip!
Hobie Island Beach Park - FAQs
Is there an entrance fee to access Hobie Island Beach Park?
No, there is no entrance fee to access Hobie Island Beach Park. However, there is a toll fee of $2.25 to cross the causeway leading to Key Biscayne, where the park is located.
What water activities are available for rent at Hobie Island Beach Park?
Hobie Island Beach Park offers a variety of water sports equipment available for rent. Visitors can rent beach chairs, umbrellas, single or double kayaks, paddleboards, catamarans, and even Quad Water Bikes for a thrilling experience on the water.
Are there facilities for picnicking and barbecuing at the beach park?
Yes, there are numerous picnic tables with convenient grills scattered throughout Hobie Island Beach Park. Visitors are welcome to enjoy picnicking and cooking on the grills.