Attending a funeral is always somber and difficult, and it becomes more challenging in the summer. You have to deal with the heat, sweat, and discomfort of wearing heavy or dark clothes. For this purpose, you need an outfit that balances your respect for the deceased and their family with your own comfort and well-being.
In this article, we will help you find an outfit that is humble, comfortable, and suitable for a summer funeral.
What to Wear to a Funeral in the Summer?
When it's time to pick outfits for a funeral, there are limited options but we've still managed to take out a few. Ladies can choose something in the middle, neither too dark nor too bright. They can go for formal, casual, or even all-white outfits. However, men can choose from formal to informal, and even some contrasting styles to show off their personality.
Summer Funeral Attire for Women
Ladies can attend a funeral in diverse and unique ways that balance fashion with ease. Just remember to choose colors that resonate with your culture.
Outfit 1: Midi Dress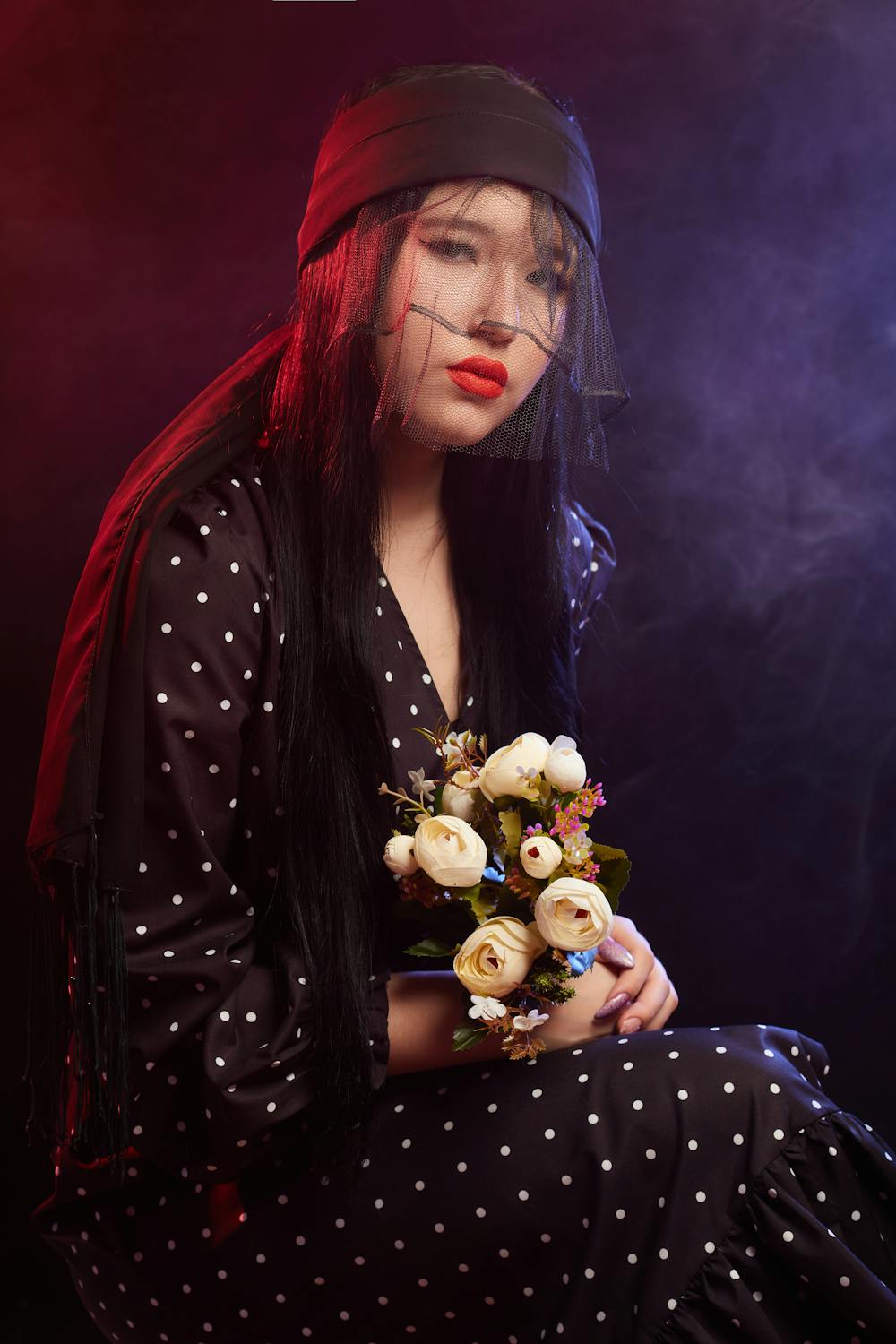 Looking for the perfect summer funeral attire for women? We recommend an outfit that strikes the ideal balance like not too dark, not too bright. Choose our suggested colors to enhance your look and add a touch of respect to the occasion.
Top: Cover yourself in a pure black midi dress and graced with the subtle beauty of floral prints dancing delicately on the fabric. Choose from a round neck, v-neck, or boat neck to suit your style. And length? It should be enough to gracefully cover most of your legs without adding dramatic flair to your outfit.
Bottom: If you find the length worrisome, wear black tights ideally made from cotton or modal to manage any sweat. Conversely, if this doesn't align with your preferences, consider wearing black panties beneath the midi dress. This offers an alternative (especially in warm weather) to address concerns about heat and potential perspiration.
Footwear: We recommend slipping into black flats, sandals, or kitten heels. To enhance your appearance, consider footwear with straps, buckles, or bows for a touch of elegance. Go for a simple look and avoid overly high, chunky, or casual options like boots or sneakers.
Accessories: When selecting accessories, go for simplicity. For instance, with this outfit, consider a classic black clutch paired with a sweet golden necklace. If you're feeling a bit more, add a delicate pearl pendant and opt for a floral purse. It's crucial to avoid oversized, vibrant, or overly flashy jewelry for a chic finish.
Suggested Reading: Why Should You Travel with a Scarf?
Outfit 2: Navy Blue Blouse with White Pencil Skirt
In the unfortunate event of a colleague's passing, the need for formal funeral attire arises. If you're dealing with this situation right now, consider this option. The choice of navy blue holds broad acceptance in funeral settings and ensures an admiration and appropriate style.
Top: Let your sophistication shine by tucking in a navy blue blouse. Whether it's featuring a charming collar, a button-down allure, or a whimsical bow tie, the choice is yours. Play with sleeve lengths and choose long, short, or sleeveless. Just avoid styles that lean too sheer, too plunging, or overly frilly.
Bottom: When pairing a navy blue blouse, it is fine with a white pencil skirt. Invest in a shirt that reaches your knees or goes a bit longer. Our fashion aficionados advise to look for a skirt featuring an elegant slit, zipper, or adorable belt. And rule out skirts that are overly short, hug too tightly, or flare excessively as it may spoil your look.
Footwear: Wear navy blue heels or wedges that blend coziness with style. Whether you prefer a pointed, round, or peep toe design, make sure it compliments your presence. Although other shoe options are available, stay away from extra colorful choices.
Accessories: As it is a funeral, we suggest 3 key elements for your attire. Begin with a white belt cinched at the waist and symbolize simplicity. Then, take a subtly styled blue handbag if available to elevate your dress with understated elegance. Lastly, adorn small ear studs for a touch of formality.
Outfit 3: Simple Black Dress
This outfit is designed to show reverence and consideration for the funeral occasion. It is a timeless and appropriate choice that ensures your focus is on paying your respects rather than your attire.
Top: The choice of a black dress is appropriate for a funeral. The color black is associated with mourning and shows respect for the solemn occasion. Opt for a knee-length or longer dress to ensure modesty. Avoid dresses that are too short or revealing. Look for a dress with a modest neckline, such as a crew neck or a scoop neck. Avoid deep V-necks or off-the-shoulder styles, which may be considered too casual or inappropriate for a funeral.
Bottom: Pair your black dress with black opaque tights or stockings. This provides a cohesive and respectful look. Opaque tights help maintain a sense of formality and modesty, covering the legs in a dignified manner. It's advisable to choose tights or stockings without patterns or embellishments to keep the focus on the overall simplicity of the outfit.
Footwear: Choose black closed-toe flats or low-heeled shoes to complete your outfit. These footwear options are both practical and respectful. Closed-toe shoes are considered more formal than open-toe ones. They provide comfort for standing and walking during the funeral service. Opt for low heels to maintain a sense of modesty and avoid drawing unnecessary attention to your footwear.
Accessories: Keep accessories to a minimum. A discreet black necklace or a pair of small stud earrings can be appropriate choices for a funeral. Avoid flashy or statement jewelry that may distract from the solemn nature of the event. Simple, classic jewelry pieces are best for conveying respect and understatement.
Editor's Pick: What to Wear to a Burlesque Show?
Outfit 4: White Daisy Embroidery Shirt with Beige Skirt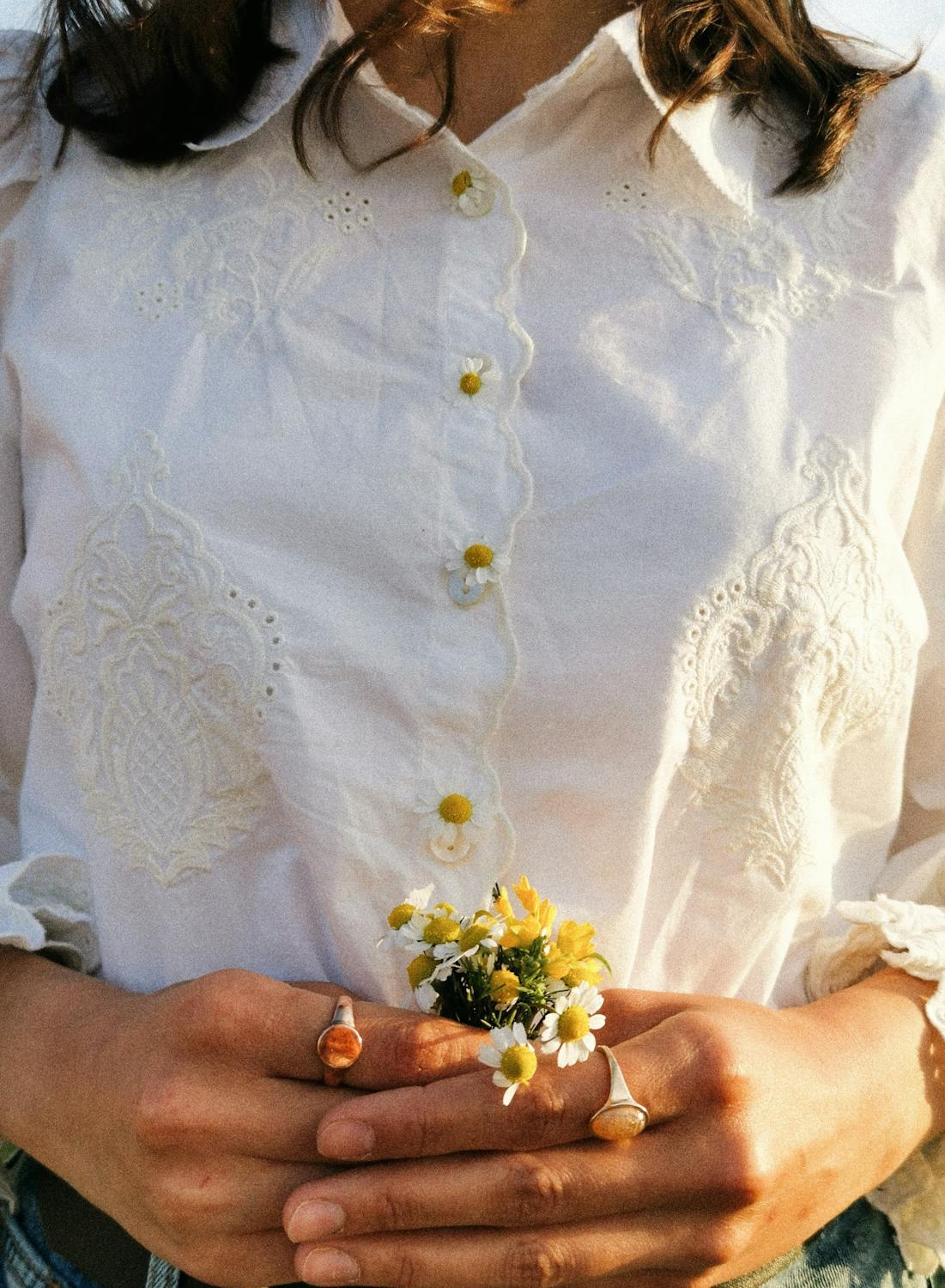 Wearing white to a funeral can convey a sense of purity and hope. Pairing it with subdued colors like beige or light gray enhances the overall tone. If white resonates with you, this style choice aligns beautifully with the dignity of the occasion.
Top: Put on a white shirt adorned with daisy embroidery on the collar or sleeves. And, of course, the fabric should be cotton or linen to beat the heat. Maintain an air of dignity with a loose fit and a neckline that whispers modesty. This isn't just clothes; it's a quiet way to show you care.
Bottom: For the lower half, it's decision time! If you're feeling an all-white vibe, go for the white skirt. If a touch of contrast calls your name, the beige option is your go-to. Both are winners, but here's the deal – they should gracefully reach your knees or below. And don't forget the essentials: a sofy waistband and a flowy silhouette for the freedom to move and groove.
Footwear: Down to your feet – no fuss, just choose between white or beige flats to let your steps shine. Simple is the key; no ribbons, clasps, or spikes, so it's all about your style. These flats must cover your toes to keep your steps quiet without extra noise.
Accessories: Drape a scarf around your shoulders like a style hug. But remember, soft and lightweight is the name of the game so think about silk or chiffon to stay cool in the heat. Wondering how to be cute with less effort? Pop on your favorite dainty and light jewelry pieces such as stud earrings, a pendant necklace, or a bracelet in silver or gold.
Summer Funeral Attire for Men
Our style tips are all about keeping it cool. If it's scorching summertime, feel free to skip the upper part we recommended for your look.
Outfit 1: Light Colored Linen Suit with a White Shirt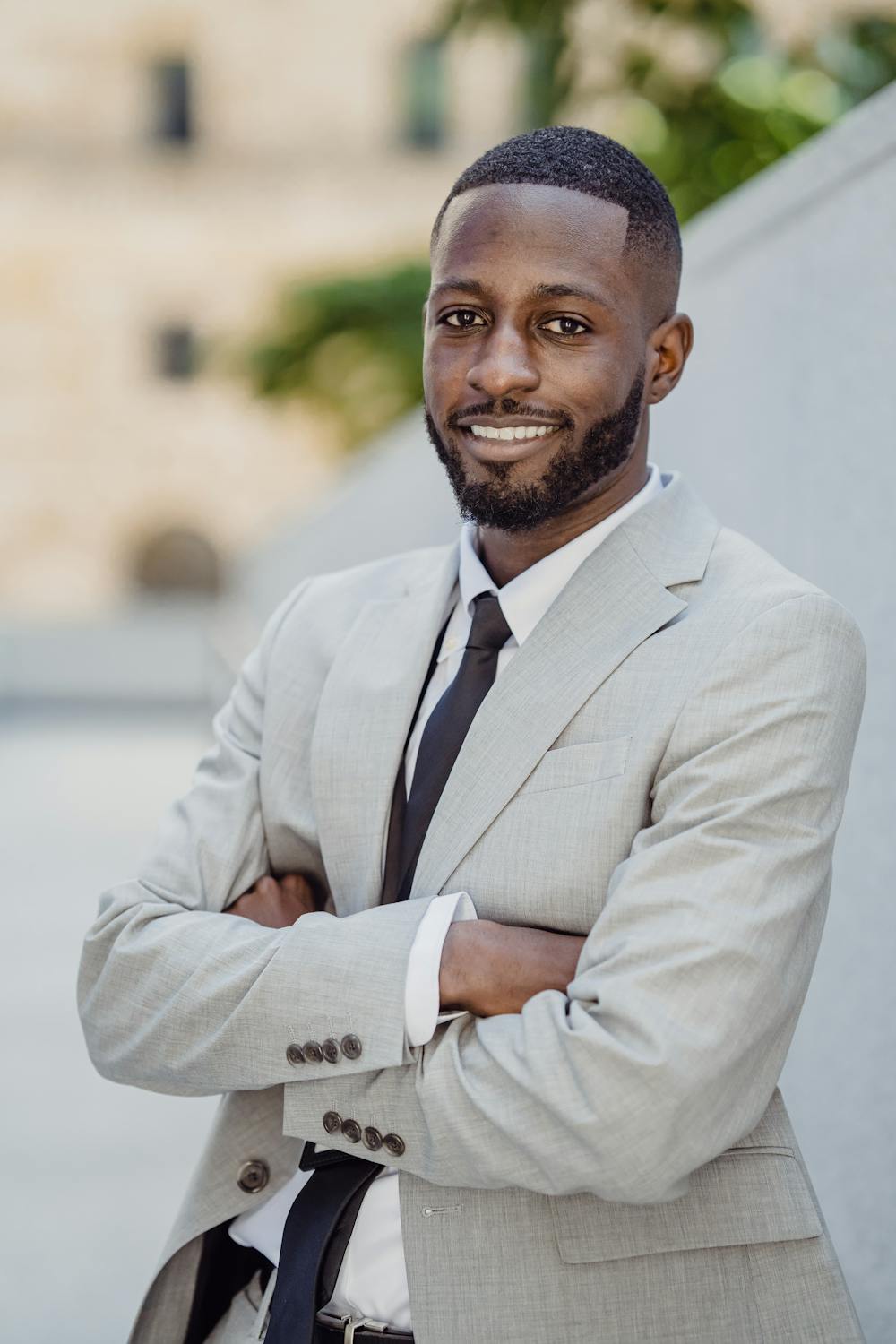 If you aim to create a proportion between elegance and simplicity, this outfit will undoubtedly leave a strong impact. What's great about it is that it's both breathable and has a timeless style which make it a perfect fit for the warm summer months.
Top: For a stylish choice, go for a gray linen suit jacket that offers various features such as snap fasteners, or handy pockets. You can select from jackets with long sleeves, three-quarter sleeves, or even sleeveless options to add a unique touch. And remember the golden rule; refrain from getting jackets that are too roomy, or cut too short to ensure an ideal fit.
Bottom: Set the stage for your distinctive style by donning a pair of special gray linen suit pants. These pants come in different styles including a straight leg, wide leg, or tapered leg. Take your pick of pants with a high waist, a classic mid waist, or a contemporary low waist, depending on your preference.
Footwear: Initiate your footwear journey by selecting refined gray pumps or loafers. As you navigate through these options, you'll get variations in materials like leather, suede, or patent. To maintain the style you want, stay away from sandals, boots, or sneakers that are very open, extremely high, or look too sporty.
Accessories: Achieve a dignified and veneration look for the funeral by adding a gray scarf and a silver watch that match the event's solemn atmosphere. Opt for accessories in muted colors, subtle stripes, or classic plaid patterns to convey your condolences with grace and sensitivity.
Outfit 2: Black Suit Jacket and Flat front Pant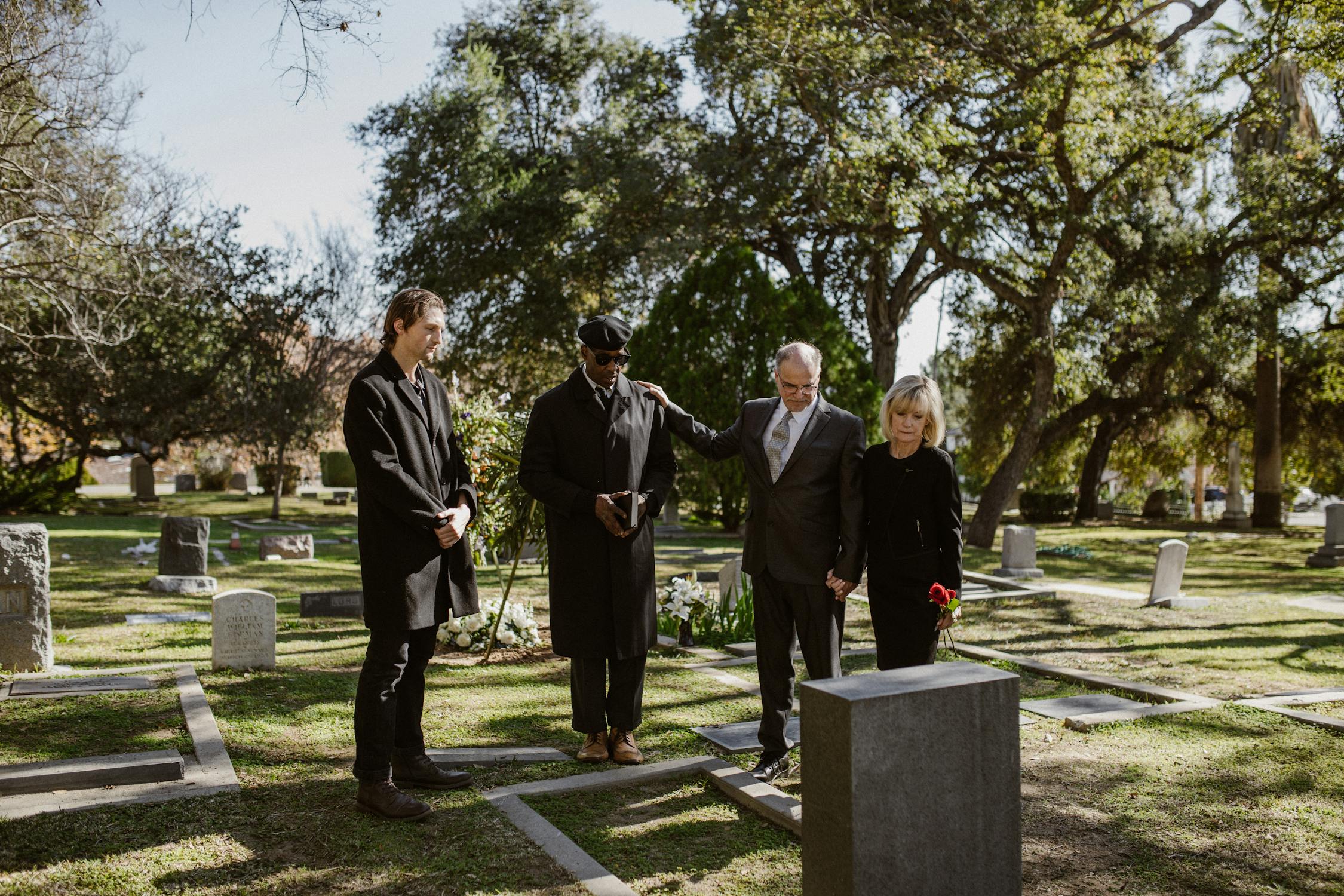 Consider this outfit if you're seeking a traditional and formal look that also carries a classic element for a summer funeral.
Top: Regarding your upper body, try a black suit jacket that shows off classic elements including a notch fold, or a single vent for comfort. You have the option to choose between a slim, regular, or relaxed fit to match your style.
Bottom: Now, let's focus on the lower part of this outfit. Settle on black suit pants highlighting either clean flat front, sharp crease, or discreet cuff touch. Ensure your pants don't fall into the categories of being very short or too long and saggy.
Footwear: For a polished look, go with well-groomed black dress shoes. Take a look at styles ranging from classic lace-up designs to easy slip-on options or the sophisticated monk strap style. When deciding, veer away from shoes that lean towards a casual look or display bright colors.
Accessories: Consider wearing a white shirt and a black tie that harmonize with your suit. When it comes to shirts, you can pick one with a point collar, a spread collar, or a button-down collar. Be cautious of shirts that are highly see-through, wrinkled, or heavily patterned. As for ties, select options with a solid color, subtle stripes, or a classic paisley pattern.
Outfit 3: Navy Blue Summer Coat with a Light Blue Shirt and Khaki Pants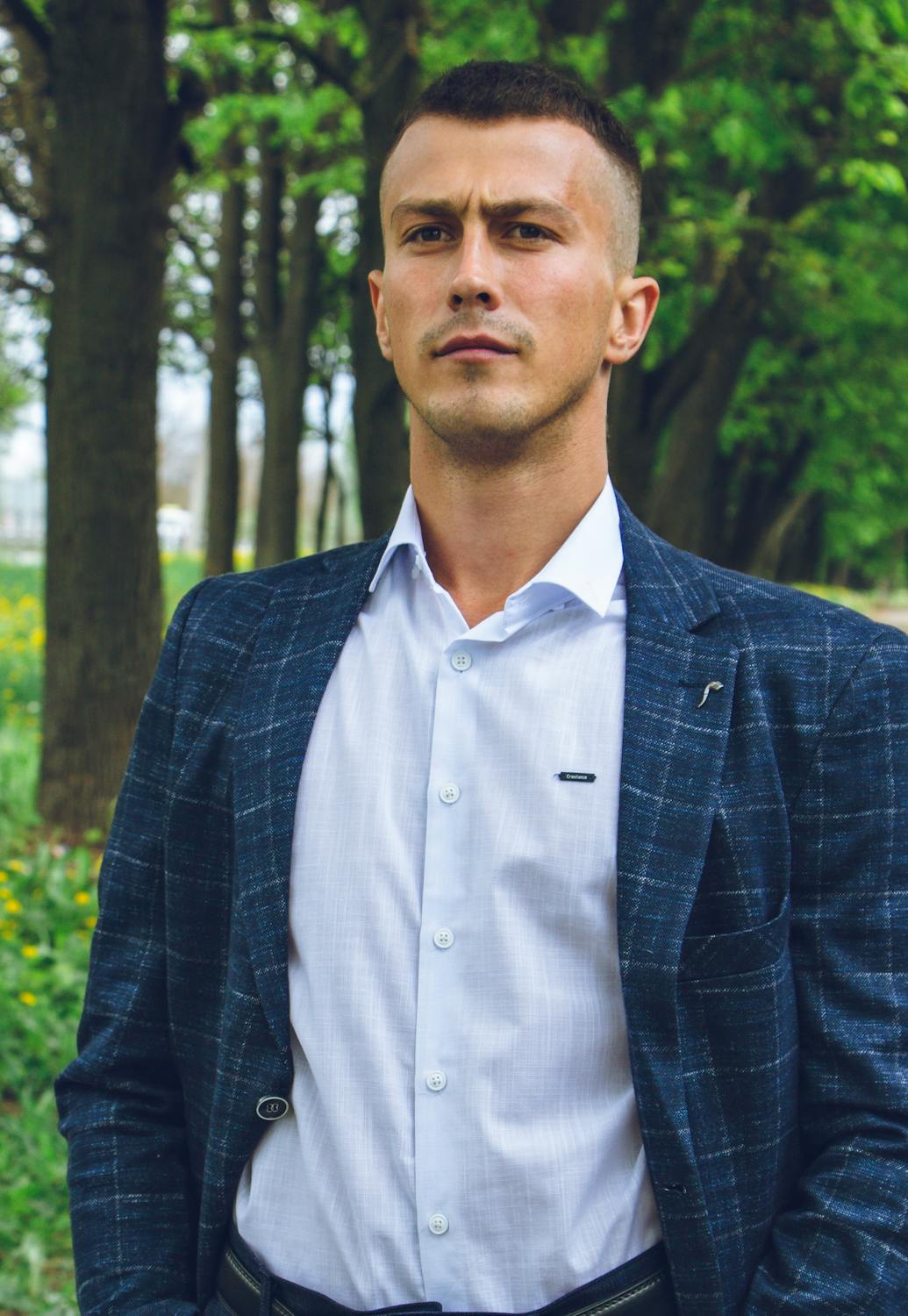 Men who want to avoid both very dark and very light colors in their clothing, they can try this dressing. This stands out nicely when surrounded by people wearing classic black outfits.
Top: When dressing for a funeral, give a shot to a navy blue blazer with a single-breasted closure, or a double vent. You can also choose a summer coat with patch pockets, flap pockets, or welt pockets. Be cautious of blazers that are much baggy or fancy, as the aim is to show honor without being overly extravagant in your outfit.
Bottom: When it comes to choosing your bottoms, khaki pants in a chino, cargo, or joggers must be your pick. You also have the option of pants with an elastic waistband, or a belt loop waistband.
Footwear: When it comes to your feet, wear brown loafers or boat shoes. You also have the options to dress your feet with leather, suede, or canvas materials. Just make sure to not wear something that is very revealing, or sporty. This way, your shoes will complement your outfit.
Accessories: A light blue shirt and a navy blue pocket square that complements your blazer is a great choice. When it comes to the pocket square, look at one with a solid color, a dotted pattern, or a floral pattern. Stay away from pocket squares that are too bright or big.
Etiquettes for Funeral Attire
Hopefully, our list has given you a complete guide on what to wear. Yet, for those who crave more details, we've carefully curated additional factors to consider when choosing your funeral getup.
Setting and Time
The setting and time are the conductors of your funeral attire symphony. For formal venues like a church or funeral home, lean into a more formal outfit. Similarly, if it's an outdoor or casual setting, you can dial it down a bit. Morning or early afternoon ceremonies call for a touch more formality than late afternoon or evening ones.
Dress Codes
Different traditions may have specific rules on colors or styles of clothing. For instance, in certain cultures, there's a preference for white or lighter shades, while others opt for black or darker tones. Researching or seeking guidance from someone close to the family ensures you choose clothes that respect their customs.
Avoid flashy accessories
Keep jewelry, makeup, and accessories subtle and understated. Remove or cover any tattoos or piercings that may be considered inappropriate.
Footwear should be respectful and practical
Choose closed-toe, dark-colored shoes that are comfortable for standing and walking. Avoid sneakers, flip-flops, or overly decorative footwear.
Maintain proper grooming
Ensure that your clothing is clean, well-fitted, and free from wrinkles or stains. Keep hair and personal hygiene well-groomed.
Consider Comfort
When dressing for a warm day, go for clothes that keep you comfy and show humility. Forget glamorous or too casual stuff like shorts and tank tops and avoid anything tight or too short. Instead, pick loose-fitting outfits with short sleeves, made from breezy fabrics like cotton or linen.
Conclusion
Women can elegantly choose from a black midi dress, a navy blue blouse with a white pencil skirt, a black jumpsuit with a white blazer, or a white shirt with daisy embroidery paired with a beige skirt. Similarly, men can go for a gray linen suit with a white shirt, a sleek black suit jacket with flat front pants, a navy blue blazer with a light blue shirt and khaki pants, or a beige sweater with a white shirt and navy blue chinos. Whatever you decide to wear, make sure it doesn't grab too much attention or distract others.
What to wear to a funeral in summer? - FAQs
Is it OK to wear jeans to a funeral?
Wearing jeans to a funeral is generally not deemed suitable. It's advisable to choose more formal dress to maintain the appropriate tone for the occasion.
Can I wear all-white attire to a summer funeral?
All-white attire can be appropriate for a summer funeral, as it can convey a sense of purity and hope.
What type of footwear is suitable for a summer funeral?
For both men and women, it's advisable to choose understated and formal footwear, such as black or gray dress shoes for men and black flats or low-heeled sandals for women.
How should I choose my attire based on the time and location of the funeral?
The setting and time of the funeral are important factors to consider. Formal venues and morning or early afternoon ceremonies call for more formal attire, while casual or outdoor settings may allow for slightly more relaxed clothing.