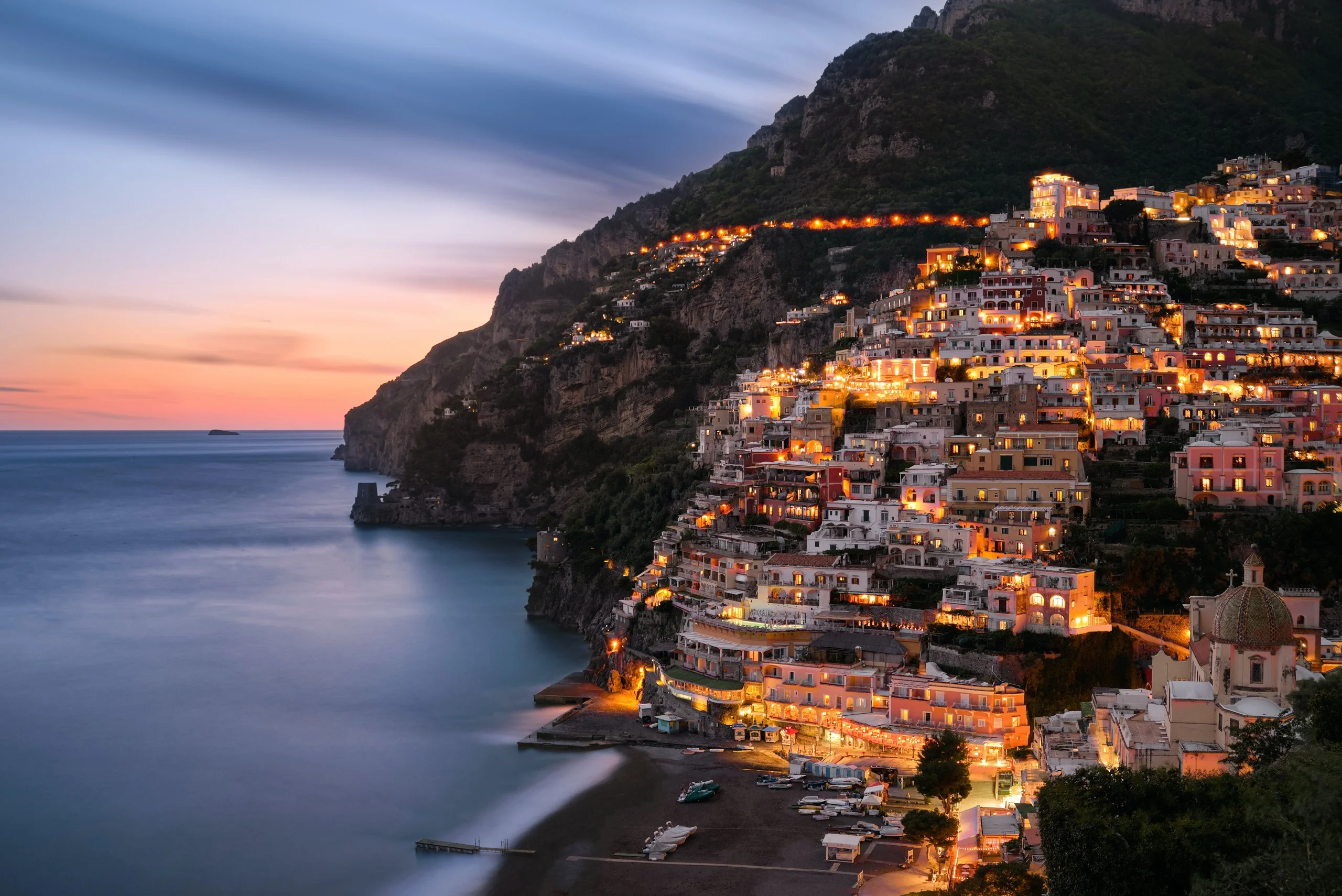 Positano is a small Italian town located on the Amalfi Coast. It is a popular tourist destination for its exquisite hotels with scenic views, a Mediterranean climate, and a relaxed atmosphere. The sun shines brightly here every day, and the gentle breeze is perfect for relaxing in a hammock with a good book.
Though there are plenty of hotels in Positano, it may be a hectic task for a tourist to find the best hotels in Positano. Thus, we have compiled a list of the 10 best hotels in Positano, Italy with a scenic view.
10 Best Hotels in Positano, Italy
The following are the 10 best hotels in Positano, Italy, each with a scenic view that will take your breath away:
The opulent suites at Palazzo Margherita in Positano's hilltop 19th-century edifice have balconies or terraces with views of the ocean. Walking takes 10 minutes to reach the closest beach.
The majority of the hotel's suites and apartments have balconies or terraces so you can take in the breathtaking views in privacy.
Additionally, the room's vintage furnishings will give you a fully immersive Italian experience. Some units come with Jacuzzi baths and Positano views.
Large windows and vintage furniture can be seen in the air-conditioned apartments. They come equipped with a washing machine, a satellite TV, and a kitchen or kitchenette with a dishwasher. The Palazzo Margherita offers free WiFi to its visitors.
To explore other towns along the Amalfi Coast, Palazzo Margherita is a good place to begin. It is roughly 6 km from Praiano and 15 km from Amalfi. It is also possible to arrange excursions on a private boat at the property.
The views from this apartment hotel are spectacular! The hotel is in a terrific location because the beach is just a 10-minute walk away.
Enjoy breathtaking views from the restaurant's balcony at Hotel Montemare. This hotel has private bathrooms and air-conditioned rooms, some of which have balconies or views of Positano Bay.
The Hotel Montemare is located in a peaceful area, away from the busy square and beaches. Instead, a little, isolated beach where you may unwind and take in the scenery is only a few steps away.
A small, serene beach is only a short distance away. A traditional restaurant serving Mediterranean delicacies and a range of premium, regional wines is a characteristic of this family-run hotel.
There are several different types of lodging available at Hotel Montemare, from deluxe rooms to executive suites. Most of them have spectacular views, and some suites even have balconies that look out onto Positano bay.
The hotel's rooftop bar and restaurant are the perfect areas to take in the breathtaking views of the Positano coastline. Such a comfortable, Italian-feeling premium experience! This is a terrific location for peaceful Positano hotels with the nicest views.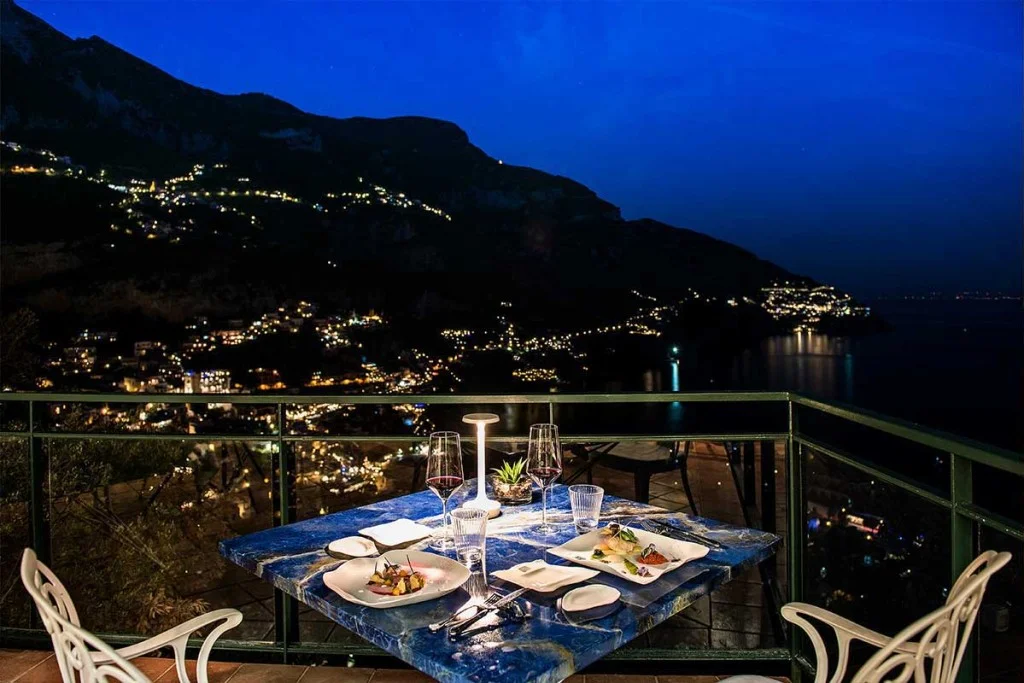 The Hotel Le Agavi offers panoramic views of the Amalfi Coast, an outdoor heated pool, and 2 restaurants in addition to a free private beach that is accessible by lift. Its accommodations are air-conditioned, and Positano's downtown is a 15-minute drive away. Satellite TV and a balcony or terrace are features of the rooms at Hotel Le Agavi.
It has a bathtub or shower in the private bathroom. Hot tubs and sensory showers are available in some rooms. The hotel's Michelin-starred chef operates two restaurants, La Serra in the hotel's main building and the Remmese Beach Club on the shore. Additionally, there are three bars.
If you're seeking the best hotels in Positano with a sea view, go no further than these venues because many of their rooms also have balconies.
A local bus station is located right outside, and they also provide a complimentary shuttle service to Positano's historic district. This places it in the ideal location to discover this stunning region of Italy. The property provides a private dock and boat rental service on request.
The hotel is located 13 kilometers from the lovely city of Sorrento, which provides access to the island of Capri, and is one hour's drive from Naples.
There are numerous locations to take in the hotel's breathtaking views. Even though the Remesse beach restaurant is closed, there are still many other spots to take in the scenery.
In addition to various amenities, they also offer a private beach! Because of this, you may enjoy a private piece of heaven without having to share it with hordes of other visitors.
Covo Dei Saraceni
View Website
Get Directions
PERFECT FOR: Enjoying the stunning views of the Amalfi coastline and outdoor swimming pool.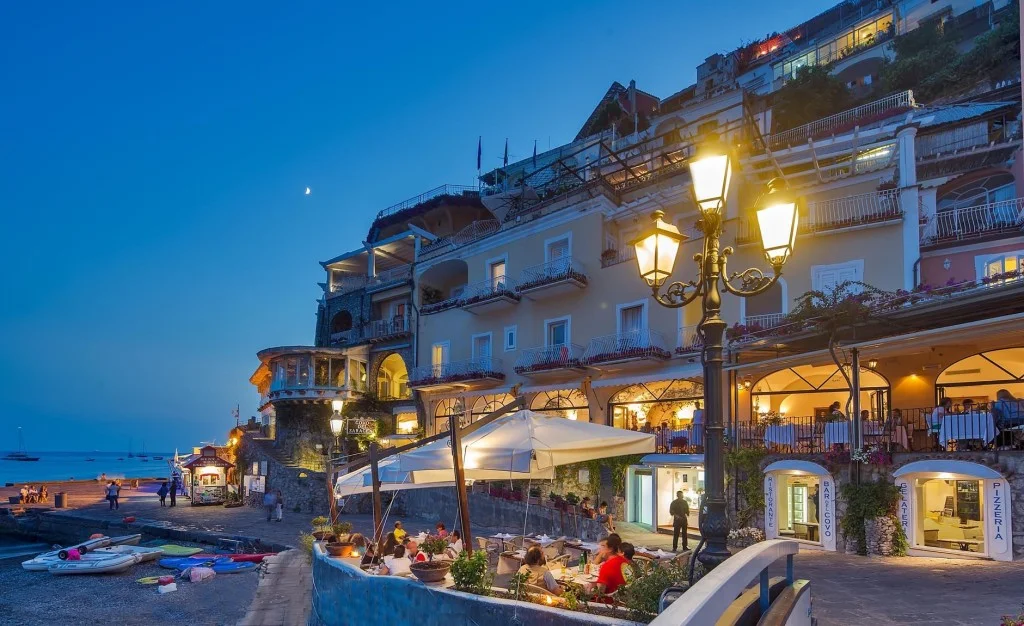 The beach is merely a 1-minute stroll from Covo Dei Saraceni, which is located directly on the seafront. This five-star hotel provides free WiFi, air-conditioned rooms with views of the Mediterranean Sea, and an outdoor pool furnished with sun loungers and sunshades.
Each room has a balcony, a satellite flat-screen TV, and exquisite decor with tiled floors. Each one includes a separate bathroom with ceramic tiles from Vietri. Some have clay floors from Ogliara and spa baths.
Covo Dei Saraceni provides a variety of suites and accommodations, many of which have beautiful sea views and some of which even have balconies. As a result, you will have the entire sea to yourself.
A savory and sweet breakfast is served every day. You may sample Mediterranean cuisine and seafood delights at the restaurant.
Drinks and snacks are offered at the bar. Speaking about dining, there are several options available to you. You can choose to eat in their restaurant, along the pool, or at the Brasserie.
The Covo Dei Saraceni hotel is 20 meters from Positano's coastline and 15 minutes by car from Amalfi. This hotel is a popular pick due to its breathtaking views of the Amalfi Coast, outdoor pool, and delectable Mediterranean cuisine.
So this hotel is perfect if you're searching for Positano hotels with a lovely outlook!
Positano's B&B Il Canneto is perched on a lush hill and provides free WiFi as well as a terrace where visitors may relax with a drink and take in the Tyrrhenian Sea panorama.
The family-run hotel's elegantly decorated rooms all have balconies with views of the sea and the surrounding countryside. A flat-screen TV and a private bathroom with a hairdryer and toiletries are included in each unit.
The B&B Il Canneto is located in front of a bus stop that connects to various towns along the Amalfi Coast and is only a 20-minute walk from the heart of Positano.
This is, in our opinion, Positano's most amazing hotel with the best views.
The ideal location for discovering the splendor of the Amalfi Coast is Hotel Villa Gabrisa. The hotel features a selection of suites and rooms, many of which have breathtaking sea views.
Get a sense of the scene from the balcony at Villa Gabrisa, a charming property in Positano with stunning views of the sea. Previously a private villa, Villa Gabrisa has been upgraded to a 4-star hotel.
Each sea view room has Sky TV and air conditioning. You may take the bus or the stairs to get back up; either way, the view is worth it.
There are just 12 guest rooms, so you can count on the experienced personnel for attentive and individualized treatment. They can assist in making private transportation and tour arrangements.
In public places, there is Wi-Fi connectivity. Breakfast is included and can be taken outside on the terrace as part of the accommodation charge. In the restaurant with a view of the ocean, savor delectable regional cuisine. Vegetarians and visitors with special dietary needs can choose from menu options.
Additionally, Hotel Villa Gabrisa features a bar on-site that offers over 30 creative, handcrafted cocktails! Easy access to the beach and shopping district is provided by either a short bus ride or a nice 15-minute stroll. A neighborhood bus stops just next to the villa.
The bar provides one of the best drinking pleasures in all of Positano and has both inside and outdoor sitting. You don't want to miss out on this opportunity!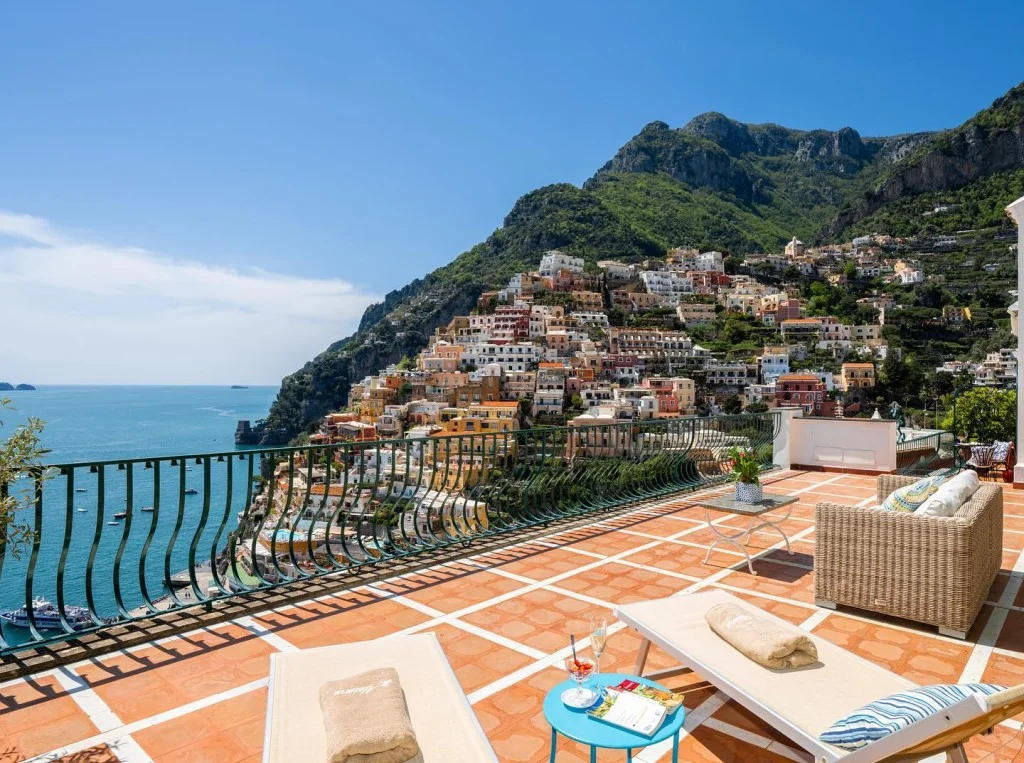 The Alcione is located in the heart of Positano, 60 kilometers from Naples-Capodichino Airport, towering above the Tyrrhenian Sea. Each of the rooms in this house has a separate balcony with a view in the Mediterranean style.
The rooms at the Alcione Residence are roomy and spacious, with tiled flooring and private bathrooms. A flat-screen TV with satellite channels and tea and coffee-making supplies is provided in every room.
When you reserve a room, the residence offers breakfast in your room, which you can have in bed or on your private balcony, and includes baked cakes! Due to its location in a pedestrian-only area, there is never any noise or vehicles to disturb the tranquility. You can request savory selections too.
This Positano hotel, which has a Mediterranean flavor and is conveniently located, is a particularly lovely vacation spot! The beach is a 10-minute stroll from Alcione. Nearby private parking is accessible. This hotel is one of the best in Positano.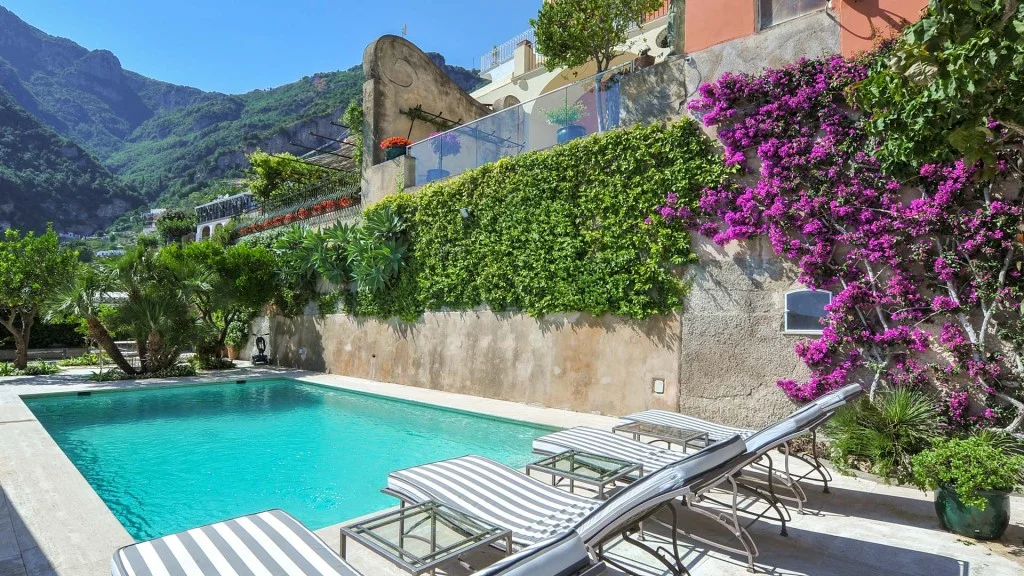 The Villa Magia boutique hotel in Positano offers two outdoor pools, a restaurant, and terraces with panoramic views of the Tyrrhenian Sea. It has common TV space, free WiFi throughout, and is encircled by its sizable, well-kept garden.
Each room has a flat-screen TV and a private balcony with views of the ocean. Each accommodation has towels for the pool and the gym. On-site amenities include a gym, a bar, a restaurant, and a spa center with a hammam.
Guests can request massage services either in their rooms or in the fitness center. A 24-hour room service is also available at the hotel. A concierge is also on hand to assist you. A 650-meter walk will take you to Fornillo Beach. Within 10 minutes, you can reach the Positano Ferry Jetty.
With panoramic views of the town center and the ocean, this is some of the best scenery in Positano. The hotel's furnishings and design are elegant, and the terraces make for comfortable sitting areas.
Hotel Conca d'Oro
View Website
Get Directions
PERFECT FOR: Enjoying Mediterranean cuisine and meals by candlelight on the sea-view terrace
Located in a desirable area of Positano, Hotel Conca d'Oro offers outstanding guest services. Hotel Conca d'Oro provides accommodation with free Wi-Fi and stunning views of the Amalfi Coast about 15 minutes on foot from Positano's center. This four-star hotel offers a hot tub on its expansive balcony.
From April through the end of October, dinners are served by candlelight on the seaside terrace of the hotel's restaurant, which specializes in Mediterranean cuisine. The stylish, roomy accommodations provide air conditioning and a satellite TV. Most hotel rooms feature a terrace or balcony.
Cold breakfast buffets are served every day. The sun terrace, which has sun loungers and umbrellas, is a great place to sip cocktails and other beverages. There are steps close by that lead to a little beach that is only 500 meters distant. The staff can arrange trips to the stunning island of Capri, Amalfi, or Pompeii.
The hot tub on the patio has had to be the best part of this hotel. You'll enjoy spectacular views of Positano and the Mediterranean Sea in addition to the fact that it's the ideal way to unwind after a day of exploration.
It is about three minutes walk from the beach and has stunning views of the Amalfi Coast. As a result, Hotel Conca d'Oro is the spot to stay if you're searching for Positano hotels with breathtaking views.
It's particularly great for romantic holidays because the on-site restaurant offers candlelight dining, which is excellent for a cozy evening by the moon. Get a cocktail and enjoy the ocean views on the patio at the end of the day!
Residence Villa Yiara, an adult-only hotel built in an 18th-century building, offers a sea-view patio in each room with a view of Positano Bay. It provides lodging with air conditioning that is 800 meters from the beach.
All of the rooms at the Villa Yiara house include white and yellow decor and complimentary WiFi. Each room has a shower in a separate bathroom. Some include a spa bath as well. Visitors can easily walk to restaurants and cafés in this bustling Positano neighborhood.
The port of Sorrento provides direct access to the islands of Ischia and Capri and is only a 20-minute drive away. This, in our opinion, is Positano's most fashionable hotel with a beautiful outlook.
Things to Consider Before Choosing the Best Hotels in Positano
When searching for the best hotel in Positano, Italy with a scenic view, there are a few things to consider:
Pricing and Your Budget: The hotel has to be affordable for you; that is a certainty. The location and facilities of the hotel affect its cost. Once you have chosen a hotel, it is advisable to compare rates across three or four of your reliable portals and to look into all of the current hotel promotions.
Location — The precise location of the hotel is one of the most obvious and important aspects that must be checked. It can be found most easily via Google Maps and reviews online. Ensure the hotel is located on the beach, not more than a mile away, if you're searching for a beach hotel.
Room — The hotel room should be given priority because you will spend most of your time there. Verify every aspect of the room's features, including the visuals, space, viewpoint, bed options, bathroom, air conditioning, and heating. Other facilities such as a fridge, safe, tea/coffee machine, and ironing board should not be overlooked. Check evaluations for cleanliness, size, loudness, views, etc. because website images can be misleading.
Hotel Rating — The first thing we look at when looking for hotels is the star rating of the hotels. Ratings, nevertheless, are not always reliable. We've seen hotels with five stars that appear to be three stars and vice versa. Before selecting your hotel, check the rankings offered by independent sources. Feedback from visitors is used to create these ratings. Before making a call, read a few reviews to find out the main problems that clients are experiencing.
Check-in/ Check-out Time — This is one aspect that is important yet frequently disregarded. If you reached the city before the specified checking time or left the city too late, you wouldn't have a room. You might be able to check in early or check out late depending on the hotel. The hotels are frequently sympathetic and flexible. They should at least be ready to keep your bags without charging you more.
How Do We Pick Our Recommendations?
We take great pride in providing the best recommendations for hotels in Positano Italy with a scenic view. We understand that when people are looking for a hotel, they want to make sure they are getting the best experience possible. That's why we take a comprehensive approach. We strive to recommend hotels that provide the highest quality of service, amenities, and comfort for tourists. Our team is comprised of experienced hospitality experts who are passionate about checking exceptional service and making sure that each recommended hotel is comfortable and up to the mark.
Best Hotels in Positano Italy With a Scenic View - FAQs
When should I make my reservation for a hotel room in Positano?
You should make reservations well in advance during the summer, on the weekends in the spring, and during the Easter vacation, specifically, if you have your mind made up about a tiny, fancy hotel./wsfa] [wsfq]Are hotels along Italy's Amalfi Coast open all year round?[/wsfq][wsfa]The majority of Amalfi Coast hotels open around Easter or a couple of days in advance of Easter weekend and remain open through the start of November or the Christmas season. Year-round lodging is always available, particularly in modest B&Bs.
Can I bring my pets to the hotels in Positano?
You can surely bring your dog if your hotel in Positano welcomes them. The majority of eateries have outside dining, and you may typically keep your dog close to your table. Don't forget to use a leash to control your pets.