Travel is like adding a secret sauce to spice up your life. It allows you to observe more, gain knowledge, improve skills, maintain good health, and feel super happy. Now, the question is, where to venture? There are tons of choices, but the exceptional pick that outshines the rest is Thailand!
Thailand is a country that provides everything you could wish for in a trip: beauty, adventure, learning, enjoyment, and beyond. Today, we're on a mission to show you why Thailand is a life-changer and must be on your travel destinations' checklist!
Why Travel to Thailand?
You should travel to Thailand for its budget-friendly nature and various experiences like lush jungles and tropical islands, friendly locals, and delicious cuisine. No matter what you like, Thailand has everything you need. Wondering about a vacation this year? Get into these reasons for tips to make your trip super fun.
Friendly on the Wallet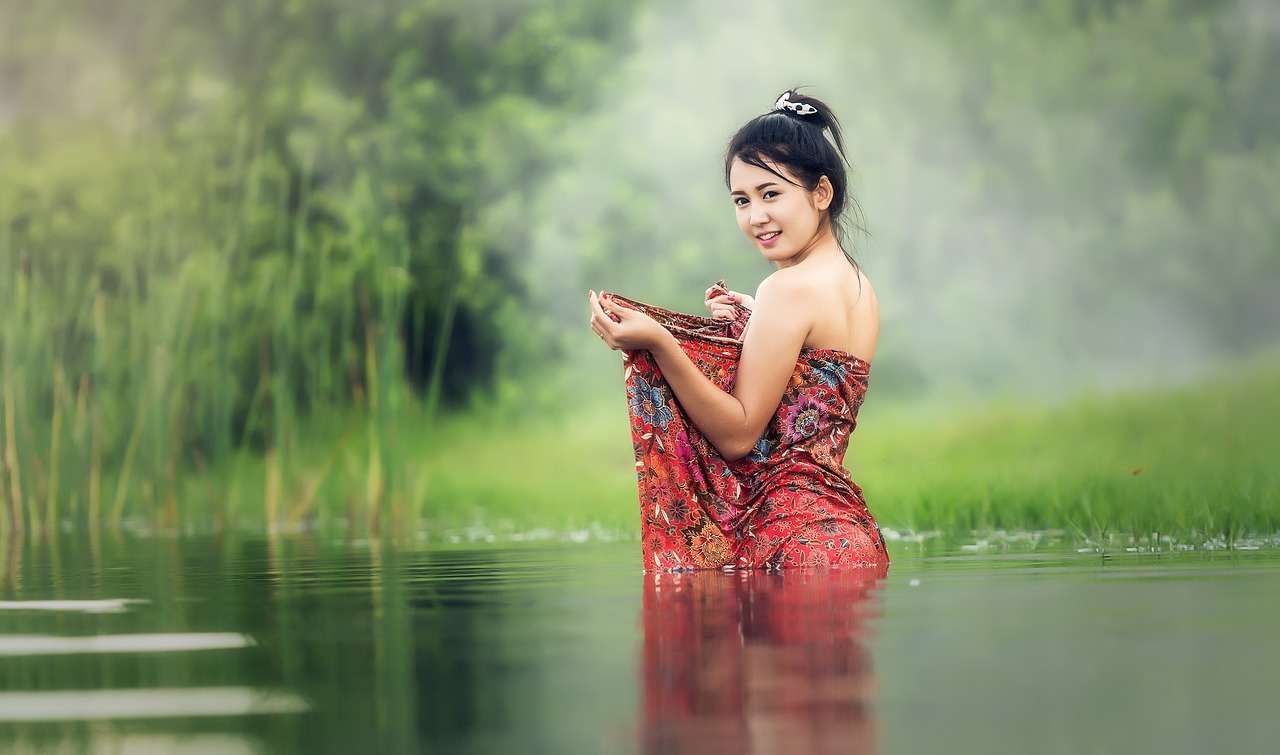 Thailand is where your wallet smiles as you explore or should i say it's a budget traveler's dream come true. You can find affordable places to stay, delicious local food, and convenient transportation that won't strain your wallet.
For instance, you can eat street food for as little as 90 cents, use budget-friendly public transit, and find comfortable accommodations starting at just $14 per night. Even the cost of tours and activities won't break the bank. Take my experience as an example, which was filled with exciting adventures, and it all came to just $30 a day.
Life in Paradise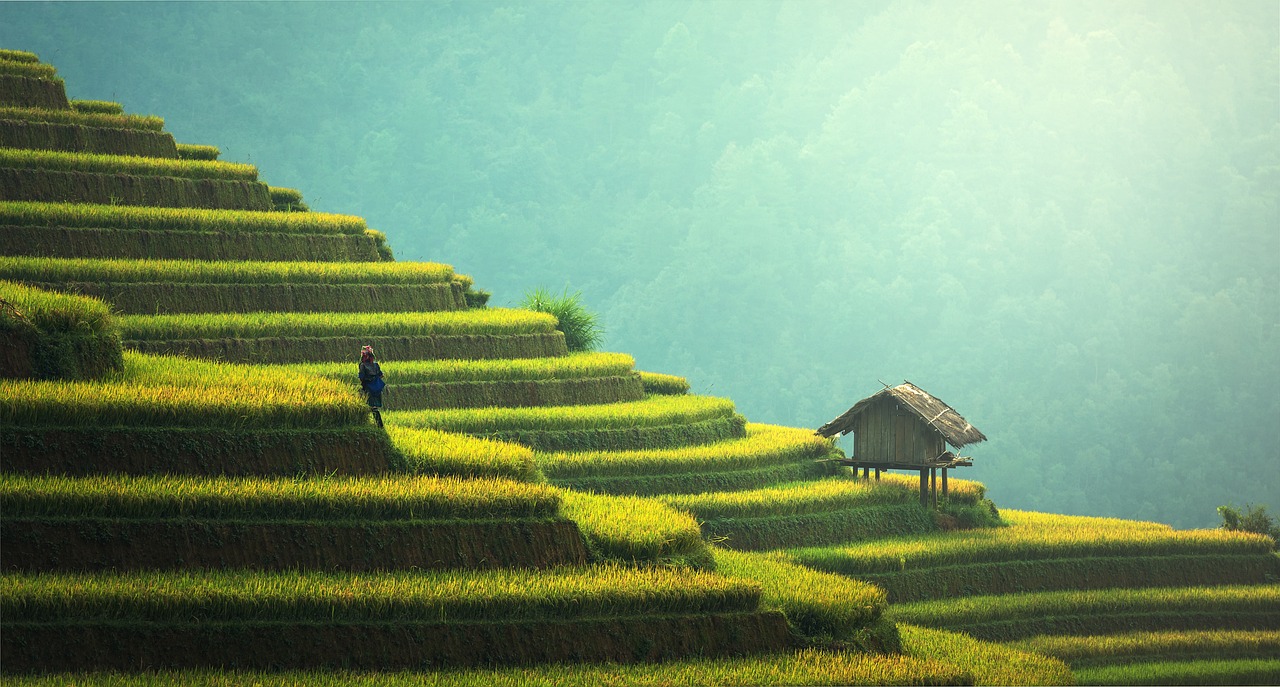 https://pixabay.com/photos/agriculture-rice-plantation-thailand-1807581/
Traveling to Thailand is like entering a beautiful storybook, where you wake up to serene rice fields, stroll in shopping areas, and visit ancient places that tell tales of wisdom. It's a place where life itself is an art, and you're the artist painting colorful memories.
Not only a popular travel destination but also an attractive choice for expats and digital nomads looking for a high quality of life and a welcoming environment. Now, let's see how Thailand can turn your life into a paradise:
Diverse Culture: A compelling reason to choose Thailand for your travels is its rich and diverse culture. You'll encounter a wide range of experiences, from exploring historic temples to indulging in delectable cuisine, and even enjoying affordable Michelin-starred rooftop dining.
Simple Visa Process: You might disagree, but dealing with a challenging visa process can be frustrating. However, Thailand makes it easy. The processing time varies depending on your nationality, job, and the reason for your visit, ranging from as short as 2 days to around 10 days. So, leave your visa worries behind when you visit Thailand.
Suits Everyone!
https://upload.wikimedia.org/wikipedia/commons/thumb/0/08/Soi_Cowboy_%2815351434931%29.jpg/1024px-Soi_Cowboy_%2815351434931%29.jpg
Thailand welcomes all kinds of travelers, whether you seek adventure, culture, relaxation, or nature. You'll discover activities that match your interests and preferences in Thailand. For example, I am more of a relaxed person who prefers visiting waterfalls while Bilal Ahmed Vohra prefers adventures like solo travel experiences. Either way, Thailand became a country where we both could enjoy in our distinctive ways. Based on our personal observations, We've identified these as the top social reasons for traveling to Thailand.
Variety in Places: Thailand has a variety of places, from temples and palaces to museums, festivals, markets, and shows, providing insights into its rich history, religion, art, and customs.
Adventure: Thrill seekers can explore activities like hiking, kayaking, rock climbing, jungle trekking, scuba diving, and martial arts training at various locations throughout the country.
Natural Beauty: If you're drawn to nature, you can go into Thailand's jungles, mountains, lakes, waterfalls, caves, and wildlife parks to witness the country's remarkable flora and fauna.
Relaxation: For those looking to unwind and recharge, Thailand offers many options such as beachside leisure, sea swimming, yoga, meditation, soothing massages, and spa visits at numerous resorts and islands.
A Must Visit City – Bangkok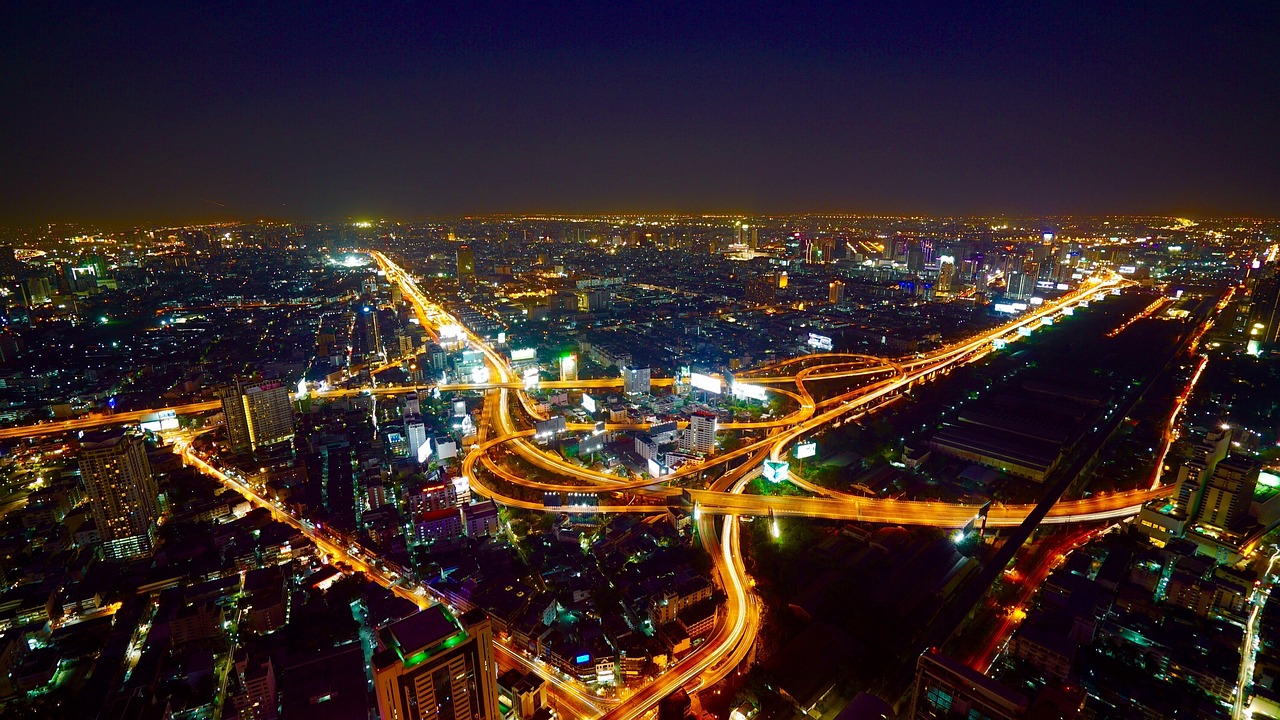 https://pixabay.com/photos/city-aerial-view-illuminated-2178705/
While opinions may vary, we believe Bangkok is a key reason to visit Thailand. It serves as the capital and largest city of the country. It's a lively and diverse city with plenty of attractions and experiences for visitors. Interested in some of Bangkok's top highlights? Read on below:
Khao San Road: A Personal Favorite! This renowned street draws backpackers and tourists from various corners of the globe. It's packed with bars, eateries, stores, hostels, and entertainment spots that create a fun and energetic ambiance.
The Grand Palace: Since 1782, the Grand Palace has been where the kings of Thailand live. It's a collection of buildings that beautifully reflects Thai culture through its architecture and craftsmanship.
The Chatuchak Weekend Market: I love shopping here! It is among the world's largest and most famous markets, which covers a vast 27-acre space. It's split into 27 sections and has over 15,000 stalls selling a wide range of items, including clothing, art, books, food, accessories, antiques, and much more.
Editor's Pick: How to Travel Anonymously – A Complete Guide
Hospitality and Friendly Locals
https://en.wikipedia.org/wiki/File:Chan_Kusalo_cremation_15.jpg
Indeed, many nations extend a warm welcome, and Thai people's extraordinary hospitality sets them apart. Their remarkable kindness has a distinctive way of making you feel completely at home. Furthermore, one of the fantastic aspects of traveling to Thailand is the opportunity to participate in traditional Thai events and festivals. On my visits to Thailand, my neighbors graciously invited me to their festivals. Some of the well-known Thai celebrations include:
Loy Krathong (the lantern festival)
Songkran (the water festival)
Yi Peng (the sky lantern festival)
These celebrations provide a chance to actively engage in various activities, such as releasing lanterns, participating in water splashing, and performing good deeds. Plus, you can savor delicious food, enjoy exciting shows, and dance to lively music that are integral parts of these festivities.
Greenery and Wildlife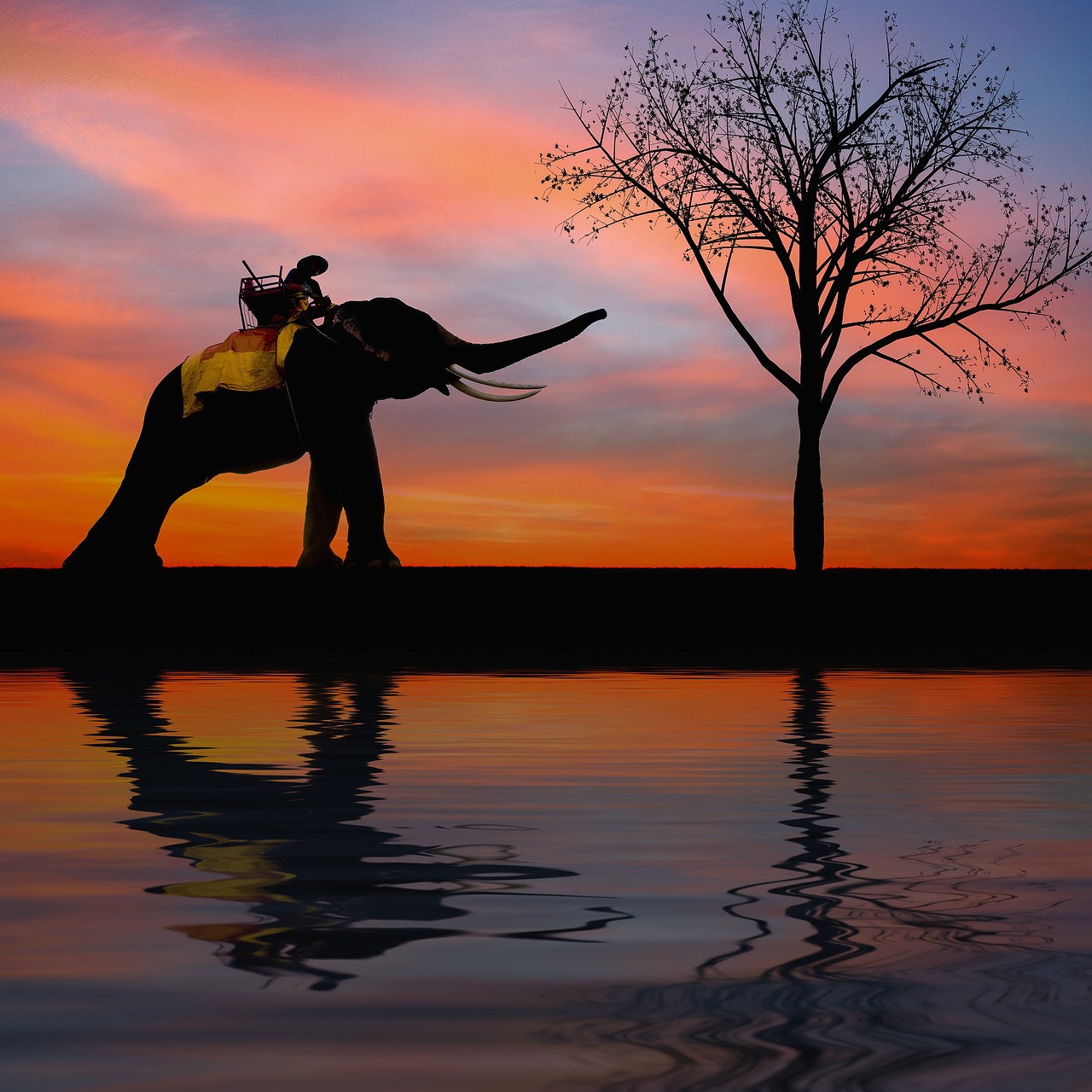 https://pixabay.com/photos/silhouette-elephant-child-family-1822534/
If you love greenery like I do, you must visit this country. It houses vast, verdant forests that cover a substantial part of its land. These jungles have an abundance of unique plants and animals, forming a natural paradise for tourists. They also offer numerous activities, as listed below.
Jungle Trek or Safari: If you're eager to see elephants, monkeys, tigers, bears, birds, and other wildlife in their natural homes, don't wait. Get ready to visit Thailand, where you can take a brief stroll or a drive through the stunning, lush forests to spot these creatures.
Treehouse: Remember, I mentioned I visited this incredible country? Well, during my trip, I spent two days in a treehouse. It's honestly hard to put into words how extraordinary the experience was. I highly recommend that anyone visiting Thailand spends at least one night in a treehouse. It's not just a place to stay; it's an opportunity to involve yourself in the forest's sights, sounds, and scents.
Rescue Center: If you're an elephant lover, Thailand has something special for you too. The country is home to elephant sanctuaries and rescue centers dedicated to the welfare of these magnificent creatures. At these places, you can interact with these gentle giants and learn about their unique stories and personalities. Regrettably, I missed the chance to visit such a center, so I can't provide personal insights. But I highly recommend you go and experience it for yourself.
I'm already having goose bumps again while writing this. All these are some of the most important reasons why I decided to travel to Thailand!
Tropical Islands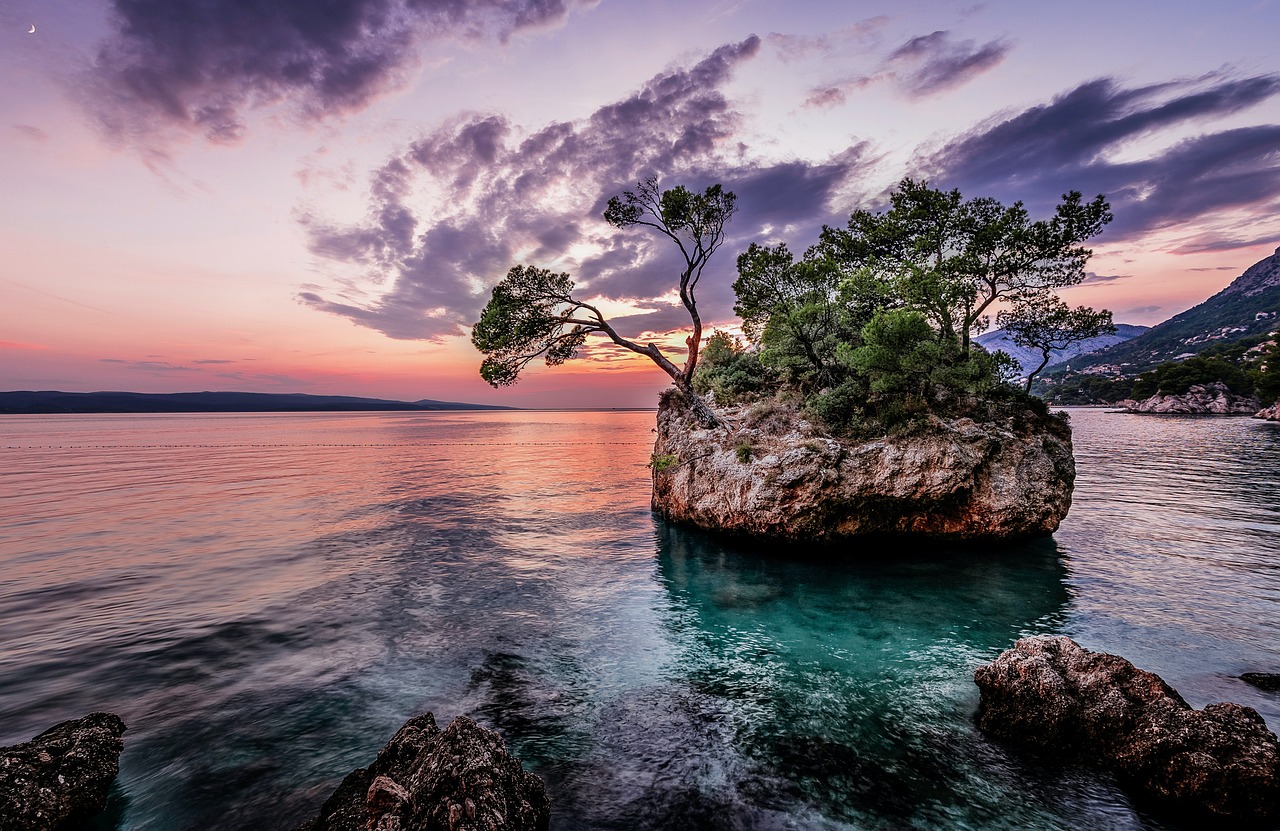 https://pixabay.com/photos/sea-beach-island-ocean-sky-water-5310426/
If you're a fan of breathtaking natural beauty, you will love this paradise comprising 1,430 tropical islands. These islands are renowned for their white sandy beaches, crystal-clear waters, vibrant coral reefs, and different marine life. The following are some islands that have an irresistible allure, which makes travelers return again and again.
Phuket: Phuket is the largest and most famous island in Thailand, measuring approximately 48 kilometers in length and 21 kilometers at its widest point. It offers a wealth of attractions, including bustling night markets, delectable seafood, stunning beaches, vibrant nightlife, the iconic Big Buddha white marble statue, and opportunities for scuba diving.
Koh Samui: If you plan to visit Thailand, don't miss Koh Samui, the second-largest island. It's packed with exciting activities, from learning to cook authentic Thai dishes to exploring the underwater world through scuba diving. You can also try your hand at Muay Thai, practice yoga, or even enjoy a round of golf during your stay.
Koh Phi Phi: Koh Phi Phi is a group of islands known for their astonishing natural beauty. These islands have even been featured in famous movies like The Beach and The Man with the Golden Gun. They feature towering cliffs, excellent snorkeling spots, pristine beaches, hidden caves, tranquil lagoons, and a rich marine ecosystem.
Weather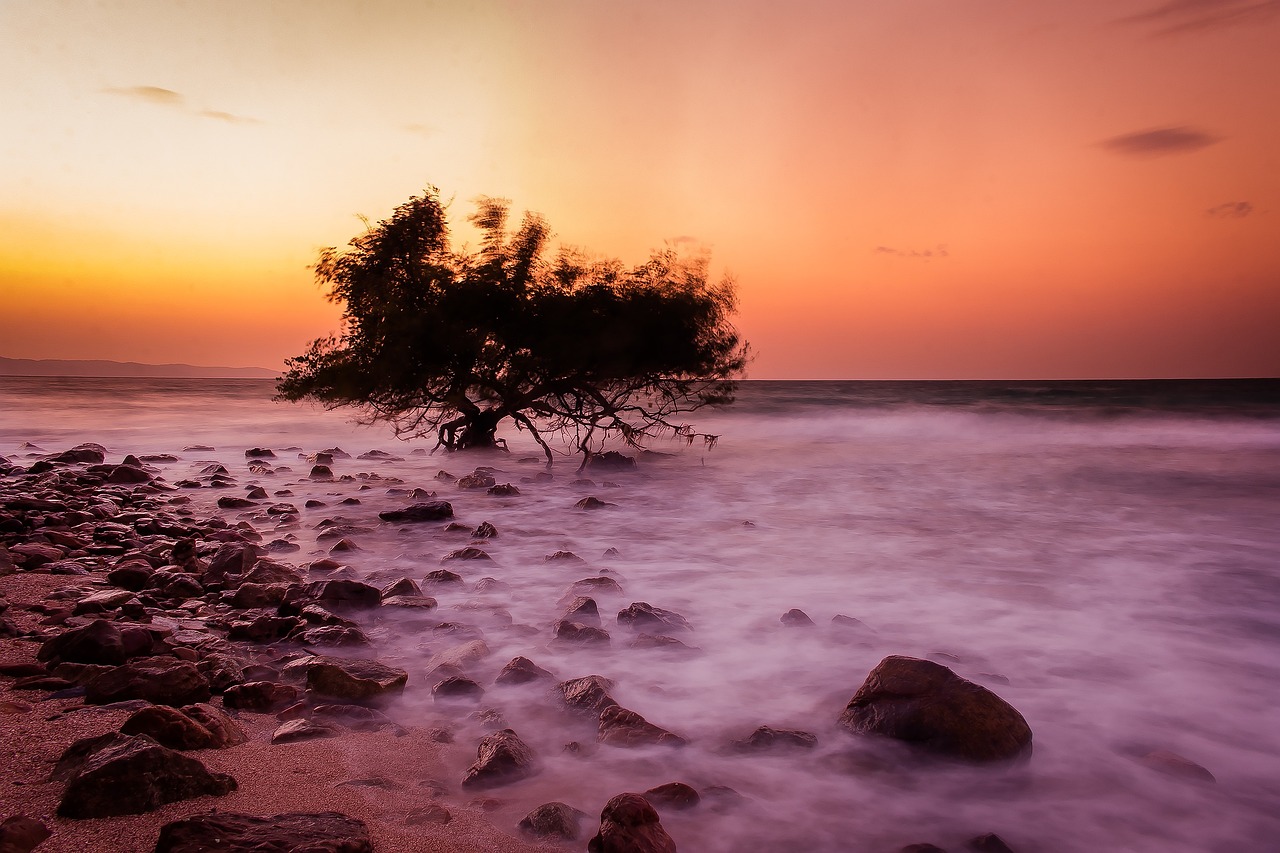 https://pixabay.com/photos/sea-wave-rest-day-thailand-travel-3174957/
Thailand's appeal as a travel destination is greatly influenced by its weather. With generally warm and sunny conditions year-round, it's a favorite among tourists. Thailand's unique geography divides it into four regions, all with its distinct climate and features.
Northern Region (Mountains) – Up in the north, you'll find cool mountains and green landscapes. It's the place to be for nature lovers, hikers, and folks keen to discover hill tribe cultures.
Central Region (Plains) – In the middle part, it gets pretty hot. Calling all history buffs! you'll have a great time visiting old temples and city scenes in this area.
Southern Region (Peninsula) – Down south, it's a bit muggy, and you'll find stunning beaches. If you're a fan of the beach, water sports, or viewing islands, this is the place to be.
Although Thailand's regions experience different climates, none of them should disrupt your travel plans significantly. The country offers something appealing for travelers year-round.
Cool season (gracing from November to February)
Rainy season (painting from May to October)
Hot season (blazing brightly from March to May).
Tasty Food
https://en.wikipedia.org/wiki/File:Wiener-Schnitzel02.jpg
And the most delightful part or the yummiest reason is Thai cuisine. It's like taking a tasty trip through Thailand's land, history, and culture. Thai dishes are known for their amazing blend of flavors, delightful aromas, vibrant colors, and different textures. The dishes that captivate travelers and make Thailand a top destination for cuisine enthusiasts are:
Pad Thai: This famous dish stars stir-fried rice noodles, bean sprouts, eggs, tofu, peanuts, and a sweet and tangy sauce. Get creative with it by adding chicken, shrimp, or veggies to make it your own delicious masterpiece.
Tom Yum: Based on my own experience, I strongly recommend giving this soup a taste. Its unique blend of tangy and spicy flavors is something you won't want to miss. The soup is enriched with a wonderful selection of components, such as lemongrass, chili for a spicy kick, tangy lime juice, galangal, kaffir lime leaves, fish sauce for depth of flavor, and a generous portion of mushrooms. If you want it more filling, you can add shrimp, chicken, or seafood.
Massaman Curry: With its origins rooted in both Persian and Indian culinary traditions, Massaman Curry is a tasty and creamy dish. This masterpiece combines coconut milk, peanuts, potatoes, and a touch of spices like cardamom, cinnamon, and star anise. For a heartier meal, just toss in some beef, chicken, or lamb.
Conclusion
Thailand is a great choice because it won't break your bank. On top of that, Thailand gives you lovely beaches, friendly people, tasty food, and lots of things to see and do. It's a place where you get the best of two worlds, from peaceful nature to busy city life. International E-sims work here too, and you'll be connected the entire time. But, remember to plan your trip carefully, thinking about factors like the weather, dress codes, and purpose of your visit.
FAQs
Why Travel to Thailand - FAQs
Why would people travel to Thailand?
Travelers are drawn to Thailand for a wide range of reasons. These include enticing cuisine, peaceful beaches, spectacular temples and landscapes, vibrant history, and intriguing cultural and archaeological sites.
What is most special about Thailand?
Thailand is renowned for being a highly coveted tourist destination, largely thanks to its cultural and geographical significance.
What is beautiful about Thailand?
Thailand's attractiveness is incredibly varied. It features breathtaking mountain scenery, abundant jungles, intricate temples, and serene lakes.