Dive into a world of splashtastic adventures in Louisiana's best water parks! Immerse yourself in a sea of excitement, where the thrills never stop and the sun always shines. From heart-pumping water slides to tranquil lazy rivers, and from wave pools to interactive water attractions, these parks offer endless opportunities for fun in the sun. So pack your sunscreen, grab your swimsuit, and get ready for an unforgettable day filled with laughter, excitement, and endless summertime fun! Louisiana's water parks are the perfect escape from the daily grind, promising to leave you refreshed, rejuvenated, and ready for more. So what are you waiting for? Join us on a journey to the heart of Louisiana's aquatic wonderland, where the water is always warm and the fun never ends!
Best Waterparks in Louisiana
We have listed the best waterparks that will make your summer vacation amazing.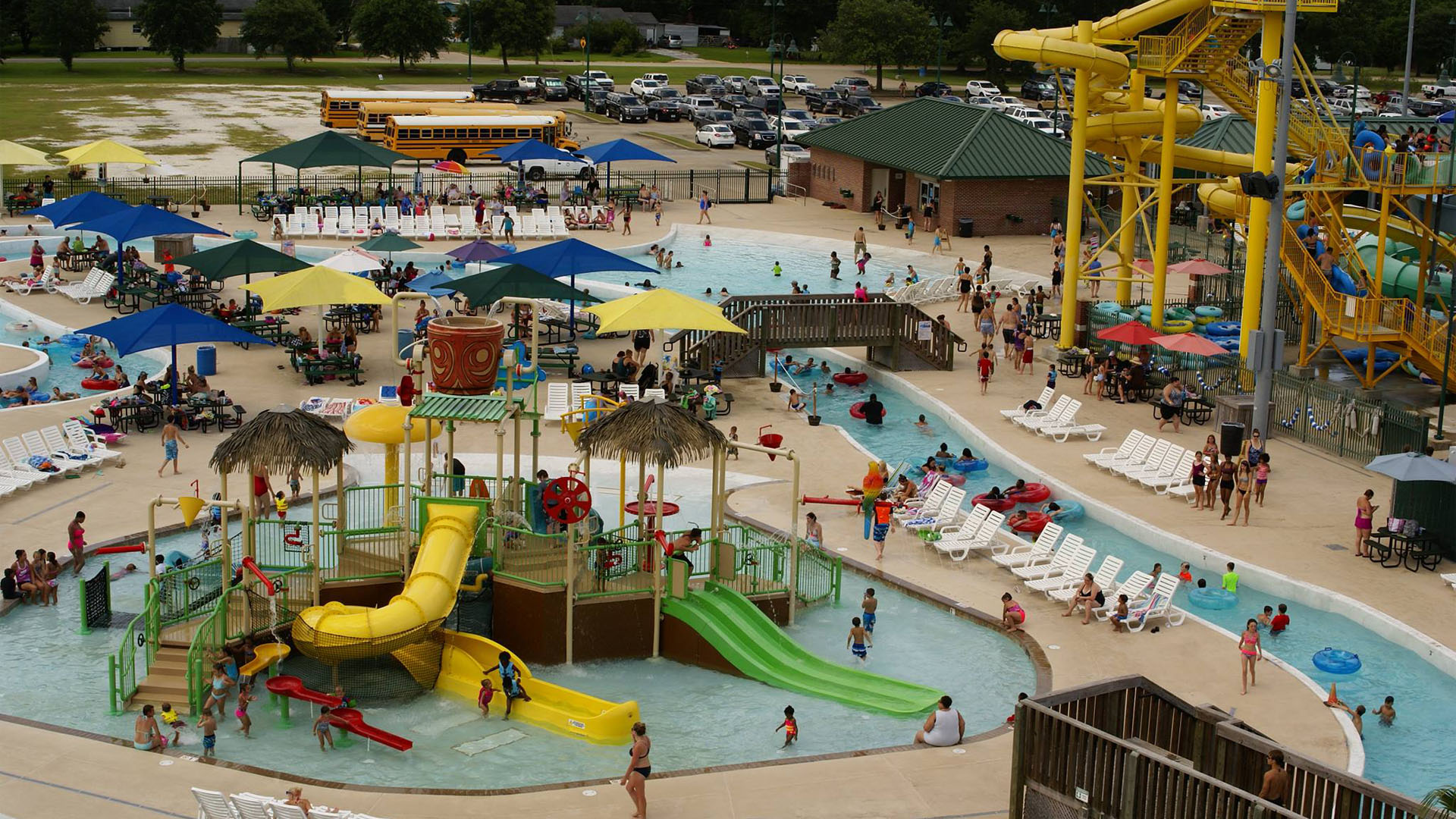 Summertime is here, and what better way to beat the heat than by splashing around at a water park? Spar Waterpark is a must-visit destination for thrill-seekers and families alike. With various exciting attractions and amenities, this park has something for everyone.
The park boasts a range of heart-pumping water slides, including the famous Skyfall, a nearly vertical drop that will take your breath away. For a more relaxing experience, you can float down the Lazy River or soak up the sun on the beach-like entry pool. But Spar Waterpark isn't just about the water attractions.
The park also offers a wide choice of dining establishments, such as ice cream stalls, barbecues, and snack bars. You can therefore find something to suit your tastes whether you're in the mood for a quick snack or a big supper. There is also a special children's section with kid-sized slides and a little pool where the tiny ones may play.
Families with little ones will love this area since it offers a secure and enjoyable atmosphere for youngsters. Spar Waterpark, however, is about more than just enjoying yourself in the sun. The park is dedicated to giving all guests a secure and hygienic environment. For the protection of all visitors, while they play, the park periodically undergoes health and safety assessments and has lifeguards on duty.
Spar Waterpark is the place to go if you're seeking for a summer vacation spot that's interesting and enjoyable. This park is ideal for creating lasting experiences with loved ones because of its variety of attractions and dedication to safety. then why wait? Go to Spar Waterpark today in your bikinis.
It's time to relax and have some fun now that summer has here. The best water theme park experience can be had at Splash Kingdom Oasis. With a wide range of intriguing water rides and events, this park appeals to thrill seekers as well as families.
One of the main draws of the park is the spacious wave pool, where guests can either surf the waves or laze around and enjoy the sunshine. For a thrill, challenge yourself to one of the water slides at the park, such the thrilling Black Hole, which is dark and twisted and will have you spinning with excitement.
There is a sluggish river where you may float and enjoy the sun if you prefer a slower pace. Additionally, there is a specific section with smaller slides and a deep pool for families with young children, guaranteeing that even the smallest members of your party can have a blast. At Splash Kingdom Oasis, you will not be concerned about going hungry. To refuel for your upcoming exciting journey, the park offers a range of food alternatives, including snack bars, barbecues, and ice cream stalls.
Splash Kingdom Oasis is committed to ensuring that every guest has a safe environment and an exciting and enjoyable destination to come. To guarantee the security of all visitors, the park has lifeguards on duty and conducts routine health and safety inspections.
So why are you still waiting? Splash Kingdom Oasis offers both thrilling activities and tranquil days in the sun, so there is something for everyone. This theme park is the ideal setting for creating summertime memories with loved ones because to its thrilling rides, mouthwatering dining options, and dedication to safety. So don your bathing suits and visit Splash Kingdom Oasis right away!
It's time to enter an exciting and adventurous world as the temperature increases. The perfect summer getaway, Aqua PARDS provides a calm sanctuary in the middle of the hot heat. With its cutting-edge attractions and exhilarating water sports, this water park is a refuge for both thrill-seekers and families.
At Aqua PARDS, the fun never stops. Whether you're seeking a heart-pumping rush or a more relaxed experience, this park has something for everyone. The park's signature attraction is the Vertical Velocity, a towering water slide that drops riders at breakneck speeds. For a more leisurely experience, float down the park's tranquil Lazy River, or relax on the sun-soaked beaches of the entry pool. But Aqua PARDS isn't just about the water activities.
The park also offers a variety of food options, from juicy burgers to sweet treats, ensuring that you'll never go hungry. And for families with young children, there's a designated children's area, complete with smaller slides and a shallow pool for safe and fun play. At Aqua PARDS, safety is a top priority.
The park undergoes regular health and safety inspections, and employs trained lifeguards to ensure that all guests are protected while they play. In conclusion, if you're looking for a summer escape that combines excitement, relaxation, and safety, look no further than Aqua PARDS.This water park offers a unique and thrilling experience for adventure-seekers and families alike. So why wait? Pack your sunscreen and make a splash at Aqua PARDS today!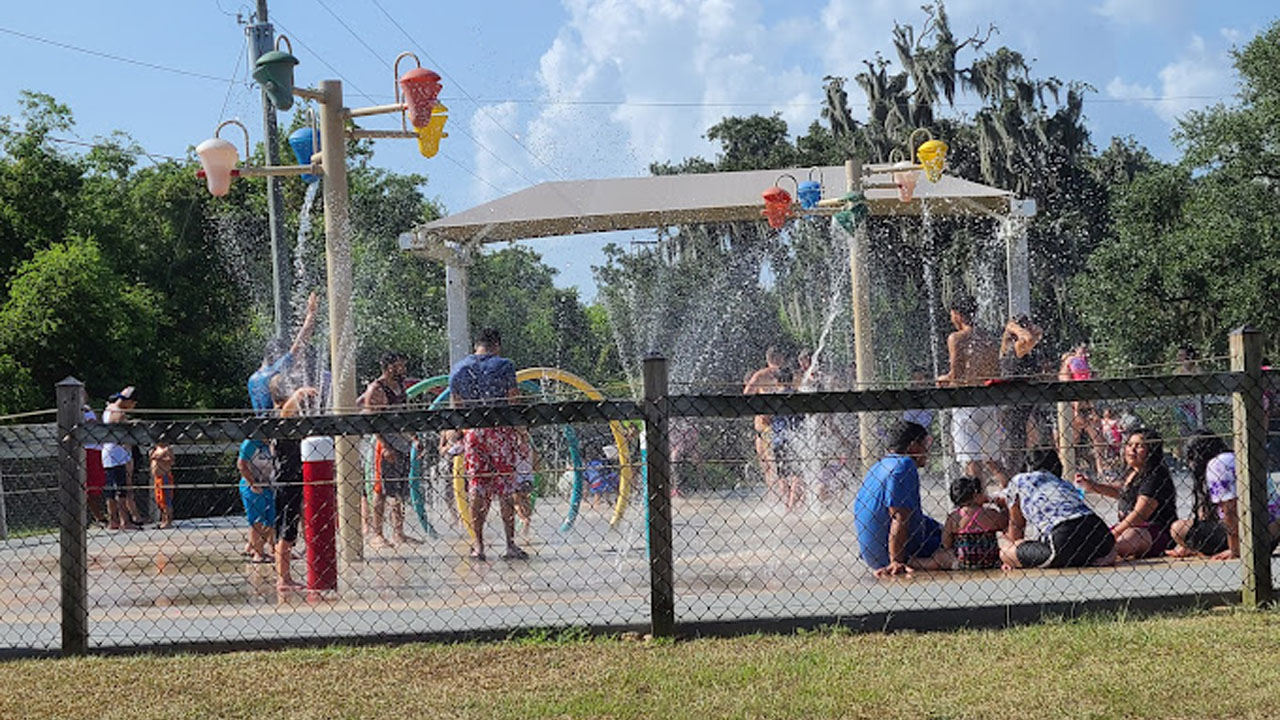 Fontainebleau State Park provides a unique fusion of outdoor activity and natural beauty. It is situated on the north coast of Louisiana, all along the shore of Lake Pontchartrain. Anyone seeking to escape the rush of daily life and submerge themselves in nature should not miss this hidden gem.
The sparkling 2,800-acre lake at Fontainebleau State Park, which provides chances for boating, swimming, and fishing, is one of the park's primary draws. Anglers may cast their hooks in the lake in quest of trout, bream, and catfish, whereas boaters can have a leisurely sail or a fast-paced adventure. The park's stretch of beach is the ideal place to decompress for those who simply desire to laze around and enjoy the sunshine.
Trekking, camping, and bird viewing are among the outdoor activities available at Fontainebleau State Park. Beautiful nature trails in the park weave through verdant forests and beside the lakeshore, providing spectacular vistas and chances to witness animals in its natural settings. Additionally, the park's well-kept campsites provide a variety of camping alternatives, from conventional tent campsites to RV hookups, if you wish to remain overnight. The rich history of Fontainebleau State Park is one of its distinctive characteristics.
Visitors may explore the remains of these buildings and discover more about the history of the region at the park, which formerly served as a sugar cane farm and a railroad station. Finally, Fontainebleau State Park is a rare find on Louisiana's north shore, offering a variety of outdoor activities and stunning scenery. This park is indeed the ideal spot to enjoy a whole day or a weekend, whether you're looking for excitement or tranquility. So gather your fishing gear, prepare a picnic, and visit Fontainebleau State Park right now!
Blue Bayou Water Park is a popular destination located in Baton Rouge, Louisiana. It features a wide variety of attractions that cater to people of all ages, making it a great spot for families and groups of friends to spend a day out in the sun. The park covers an area of 80 acres and is home to over 20 different water rides and attractions. One of the park's most popular attractions is the "Ragin' Cajun," a massive water coaster that takes riders on a thrilling journey through drops, twists, and turns. Another favorite is the "Conja," a large raft ride that takes up to six passengers on a wild ride through rapids and wave pools.
For those who want to relax and unwind, Blue Bayou offers a lazy river that winds through the park, providing a peaceful and scenic float. In addition to the water rides, Blue Bayou also features a wide range of food and beverage options. From classic theme parks treats like hot dogs and cotton candy to more substantial meals like burgers and pizza, there is something for everyone to enjoy. The park also has a number of shaded picnic areas and pavilions that can be reserved for private events.
Overall, Blue Bayou Water Park is an exciting and entertaining destination that provides endless fun and excitement for visitors of all ages. The park's commitment to safety and cleanliness, combined with its diverse range of attractions, make it a must-visit spot for anyone looking to beat the heat and have a good time. Whether you are a thrill-seeker or simply looking for a relaxing day out, Blue Bayou has something for everyone.
Jambalaya Park is more than just a place, it's an experience. Located in the heart of the city, this bustling park is a true oasis of greenery and natural beauty. With its lush lawns, towering oak trees, and serene pond, Jambalaya Park is the perfect escape from the concrete jungle.
One of the park's standout features is its winding walking trails, perfect for a morning jog or an evening stroll. Whether you're out for a leisurely walk or a brisk run, these trails provide a peaceful and picturesque escape from the busy streets. And, for those who prefer to relax, plenty of picnic areas are scattered throughout the park, offering the perfect spot for a family picnic, romantic date, or simply a moment of solitude surrounded by nature.
But Jambalaya Park isn't just about soaking up the sun and enjoying the great outdoors. It's also a hub of activity and recreation, with something for everyone. Whether you're a basketball fan or a tennis pro, there are courts for you to play on. For the soccer players out there, there's a full-sized soccer field.
And, for the kids, there's a playground and even a fishing pond to explore. In addition to its many recreational offerings, Jambalaya Park is also a hub of cultural activity. During the summer, you can catch a concert series featuring local artists, and in the fall, the park transforms into a foodie's paradise with its annual food festival.
One of the park's most picturesque areas is the Rose Garden, a beautiful and fragrant space that's perfect for a peaceful stroll. And, if you're a fan of butterfly watching, the butterfly garden is a must-visit, providing a close-up look at these delicate creatures as they flit from flower to flower.
Jambalaya Park is much more than just a park. It's a true gem of the city, a place where you can relax, play, and make memories that will last a lifetime. So, why not visit Jambalaya Park today and see for yourself why it's one of the city's most treasured spots?
Also Read: Top 9 Nude Beaches in Florida: Clothing Optional Hotspots
Bayou Segnette State Park is a beautiful and serene destination located in Westwego, Louisiana. This park spans over 700 acres and offers a wide range of activities and amenities for visitors to enjoy.
One of the most popular attractions at Bayou Segnette State Park is the large swimming pool that is surrounded by a beautiful deck and plenty of chairs for lounging. The pool is perfect for families with children, as there is a shallow end for kids to play in and a deeper end for those who want to swim laps.
There is also a separate wading pool that is perfect for younger children. In addition to the pool, Bayou Segnette State Park offers a number of hiking and nature trails, which are a great way to explore the beautiful surroundings.
These trails range in length and difficulty, so there is something for everyone, whether you are a seasoned hiker or just looking for a leisurely walk. The park also has a large picnic area, complete with picnic tables and grills. This is the perfect place to have a family picnic or a gathering with friends.
Several picnic shelters are also available for rent, which are great for larger groups or special events. Another popular activity at Bayou Segnette State Park is fishing. There are several fishing docks located throughout the park, as well as a boat ramp for those who want to launch their own boats.
The park is home to several species of fish, including catfish, bass, and bream, making it an excellent spot for both recreational and serious anglers. Finally, Bayou Segnette State Park offers a range of camping options, including RV sites, tent camping sites, and even cabins for those who want a little more comfort. The campground is well-maintained and offers modern amenities, such as electricity and hot showers.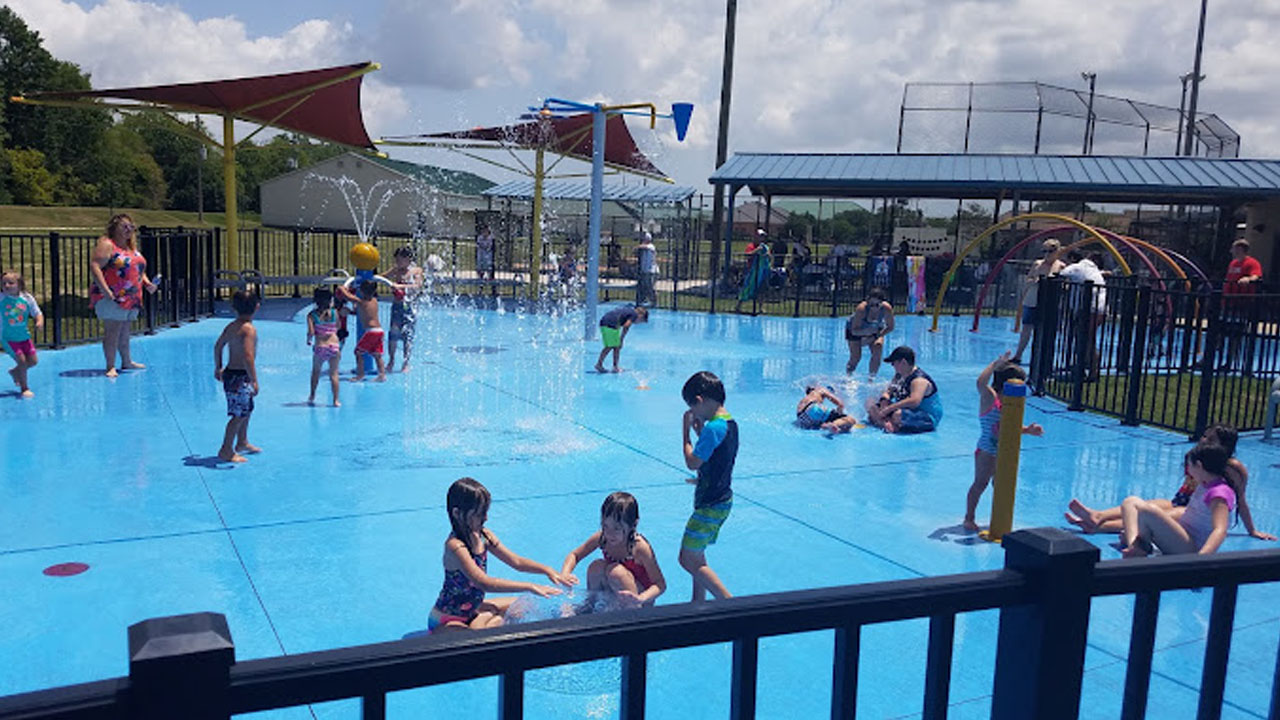 Ormond Park is a beautiful outdoor recreational area located in Ormond Beach, Florida. This park offers visitors a wide range of activities, including hiking, biking, fishing, and picnicking. The park is spread over 38 acres, making it one of the largest outdoor spaces in the area. Ormond Park is known for its well-maintained and well-marked trails, which wind through the lush greenery and provide visitors with stunning views of the surrounding landscape. One of the most popular activities at Ormond Park is hiking.
The park's trails offer a variety of terrain, from flat and easy to steep and challenging. The trails are well-marked and offer hikers a chance to explore the park's beautiful landscape. Along the way, hikers can spot a variety of flora and fauna, including birds, reptiles, and mammals. Another popular activity at Ormond Park is biking.
The park offers a network of trails that are suitable for all levels of riders, from beginners to experienced cyclists. The trails are well-maintained and offer a fun and challenging ride through the park's beautiful landscape. Ormond Park is also a great place for picnicking. The park has numerous picnic areas, complete with grills, tables, and benches. Visitors can enjoy a relaxing afternoon in the shade, taking in the beautiful scenery while enjoying a meal with friends and family.
Finally, Ormond Park is a great spot for fishing. The park features a beautiful lake that is stocked with a variety of fish, including bass, catfish, and bream. Visitors can fish from the shore or bring a boat and launch it at the park's boat ramp.
Ormond Park is a beautiful and versatile outdoor space that offers visitors a range of activities to enjoy. Whether you are an avid hiker, cyclist, or fisherman, or just looking for a beautiful spot to enjoy a picnic with friends and family, Ormond Park is a great choice. The park's beautiful landscape, well-maintained trails, and peaceful atmosphere make it a must-visit destination for anyone visiting Ormond Beach.
Things to Consider Before Choosing a Waterpark in Louisiana
Age Range — Age range is an important factor to consider before choosing a water park in Louisiana because different water parks offer different attractions and activities that cater to different age groups. For example, some parks may have more attractions suitable for young children, while others may have more thrill-seeking rides for older kids and adults. If you have children of different ages, you may need to choose a park that has a range of attractions suitable for each age group. Additionally, some water parks may have height restrictions for certain attractions, so it's important to consider the ages and heights of everyone in your group when choosing a water park.
Crowd — Crowds can impact a water park experience in the following ways: long lines, overcrowded pools and attractions, and a noisy and chaotic environment. Choosing a water park that is less likely to be overcrowded can lead to a more enjoyable and relaxed experience. Researching the park's typical crowd levels can help in making a decision.
Safety — Safety is important in choosing a water park to ensure proper precautions are taken for potential risks such as having trained lifeguards on duty, properly maintained attractions and equipment, and clear safety rules for visitors.
Amenities — Amenities such as food options, changing rooms, showers, shade, and seating areas can increase convenience and comfort during a water park visit. Amenities such as lockers, rental services for towels or floaties, and other related items can add to the convenience of the visit. Some parks may also offer extra attractions or experiences such as cabanas, spa services, or live entertainment, which can enhance the overall water park experience. By considering the available amenities, you can choose a water park that offers the level of convenience and comfort you desire, and make sure you have access to everything you need to have an enjoyable and memorable experience.
How Do We Pick Our Recommendations
With the help of our team in Louisiana and some of the reviews given by previous visitors, we were able to list the best waterpark to make your summer vacation more exciting and relaxing. Staying for a little longer in Louisiana? Then here is a guide to the 9 Louisiana Beaches With Breathtaking Views.
Splash into Summer: Louisiana's Best Water Parks - FAQs
What is the biggest water park in the United States?
Noah's Ark, located in Wisconsin Dells, the "Waterpark Capital of the World," is touted as America's largest water park, spanning 70 acres and being a top destination for families looking for a vacation.
Where can you find the largest water park in the world?
The world's biggest water park, Caribbean Bay, can be found in Gyeonggi-do, South Korea, and is part of the Everland Resort. It covers an expansive 78.2 square miles.
Who is credited with the creation of water parks?
George Millay, a visionary entrepreneur, is credited with inventing water parks as they became popular in the 1950s and 1960s. He opened the first Sea World in San Diego, United States, in 1964.