Destin, Florida, is renowned for its sun-kissed beaches and glorious weather. But what happens when this sunny city gets hit with rain? Don't worry; we've got you covered. Even on rainy days, Destin offers a wide array of activities to ensure your stay remains enjoyable. So, let's dive into some exciting indoor adventures that will make you forget all about the raindrops and help you have the time of your life!
Also, Read: 7 BEST Things to do in Little Havana [Local Guide]
Indoor Attractions to Consider
Sometimes, rain provides the perfect excuse to explore Destin's indoor wonders. Dive into the world of museums, art galleries, and fascinating aquariums. Rain or shine, these attractions promise a day filled with discovery and wonder.
Here are a few ideas to try:
Explore Museums
Explore the intriguing history and culture of the region by visiting Destin's museums. The Destin History and Fishing Museum is a great place to start, offering a glimpse into the area's maritime heritage. Discover captivating artifacts, photographs, and stories that showcase Destin's evolution.
Fun Art Galleries
Immerse yourself in the world of art by touring Destin's art galleries. The Mattie Kelly Arts Center is a hub for creativity, featuring stunning exhibitions, performances, and art workshops. It's a fantastic opportunity to appreciate the talents of local and international artists.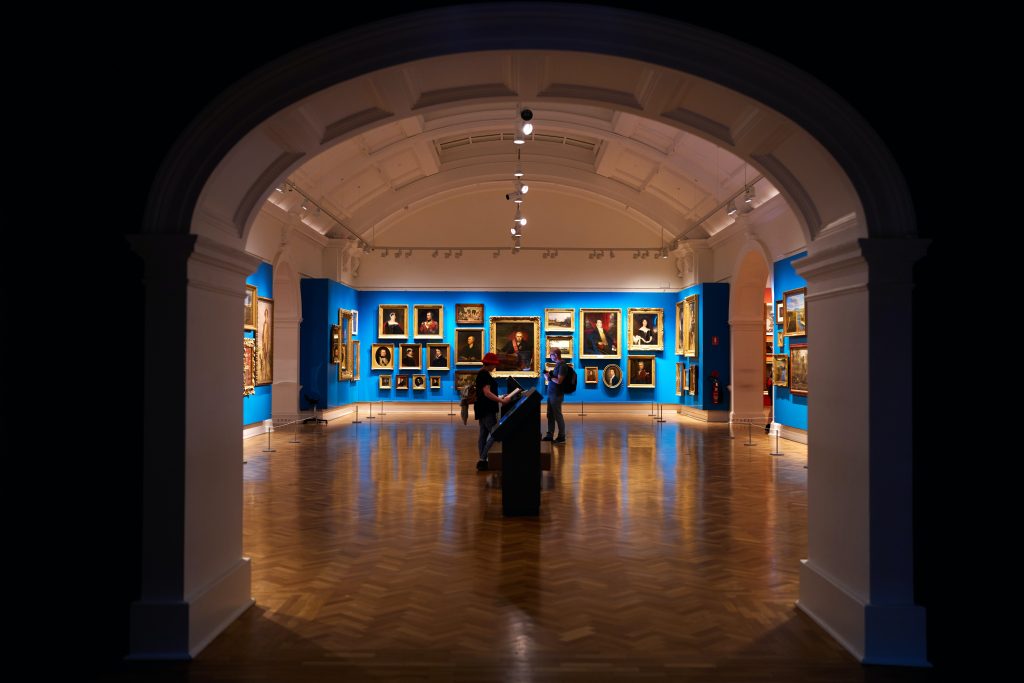 Hang Around in Science Centers: If you can't have fun outdoors, you can engage your curiosity at science centers like the Emerald Coast Science Center. Perfect for all ages, these centers provide interactive exhibits and hands-on activities that make learning about science and technology incredibly fun.
Indoor Mini-Golf
Rain or shine, indoor mini-golf is always a great idea. You can challenge your friends or family to a round of mini-golf at Big Kahuna's Lost Paradise. The tropical-themed course offers a delightful escape from the rain and is sure to leave you feeling energized and entertained.
Escape Rooms
Put your problem-solving skills to the test by trying an escape room adventure. Destin offers various escape room experiences where you can work as a team to solve puzzles and mysteries while staying dry indoors. The Gulf Coast Escape Room is a fantastic choice for families, kids, and adults. They have a variety of activities to keep you occupied while Destin enjoys a quick shower outside!
Enjoy Some Retail Therapy
When the weather outside is less than ideal, why not indulge in some retail therapy? Destin boasts fantastic shopping options, from sprawling malls to charming boutiques. Embrace the joy of browsing for unique souvenirs or treating yourself to something special.
We recommend hanging out at Destin Commons. Here, shopping takes on a whole new level of excitement. With a fantastic lineup of over 70 brands, your shopping dreams come to life in the heart of Destin. In this mall, you can access both international favorites and beloved local businesses.
But that's not all – Destin Commons goes beyond shopping. This place has a plethora of restaurants catering to every culinary craving you may have. Whether the sun is shining or raindrops are falling, Destin Commons remains your ultimate shopping and entertainment destination.
Relax in a Cozy Cafe
If the rain outside is stressing you out, here's a scenarios to comfort you: You're cozied up in a cafe with a warm drink in hand, listening to the soothing sound of rain tapping on the windows. Destin has plenty of charming cafes and coffee shops where you can unwind and escape the rain.
One great spot is Capriccio Cafe. It's a charming coffee shop that rings you Destin's finest taste with a wonderful vibe, and that too, at a price that won't break the bank. If you want to continue your coffee adventures, you can also head over to East Pass Coffee as well!
Indoor Entertainment
Rainy days are the perfect excuse to go bowling or engage in some friendly competition at indoor entertainment venues. Embrace your competitive spirit or get your body moving by visiting indoor sports facilities or game centers. Rainy days can be surprisingly fun when spent with friends or family in friendly adventures.
We recommend checking out Hurricane Lanes, a lively and fully equipped bowling alley that will provide hours of fun and entertainment. They also have pool tables if that's something that might tickle your fancy. When the fun is done and hunger strikes, you can hang around at the sports bar and cafe for a quick bite.
Treat Yourself to Spa Day
If the rain has you feeling a bit gloomy, why not turn it into a day of self-pampering? Destin's spas and wellness centers offer rejuvenating experiences that will leave you feeling refreshed and revitalized. When you take care of your body, you'll feel much better on the inside as well.
If you're looking for a delightful spa experience, you should definitely head over to Destin's famous Om Relaxation Spa. They've earned quite the reputation in Destina and are sure to leave you feeling refreshed and energized.
Explore Local History
Sure, Destin is a bright and sunny place, but that's not all there is to this wonderful area. If you're a natural explorer with a knack for diving into history, there's a lot for you to do in Destin! When rain strikes and there's not much to do outdoors, worry not. You can delve into the rich history of Destin by visiting historical sites or museums dedicated to the area's heritage.
Rainy days provide the perfect backdrop for immersing yourself in the past, and Destin has a lot of variety when it comes to local historical spots. Many of these are indoors, so you're bound to have a good time while the downpours continue outside.
Indulge in Culinary Delights
Destin's culinary scene shines even brighter on rainy days. Days like these give you the perfect opportunity to seek out local restaurants, especially those with cozy atmospheres, and savor mouthwatering dishes while the rain dances outside.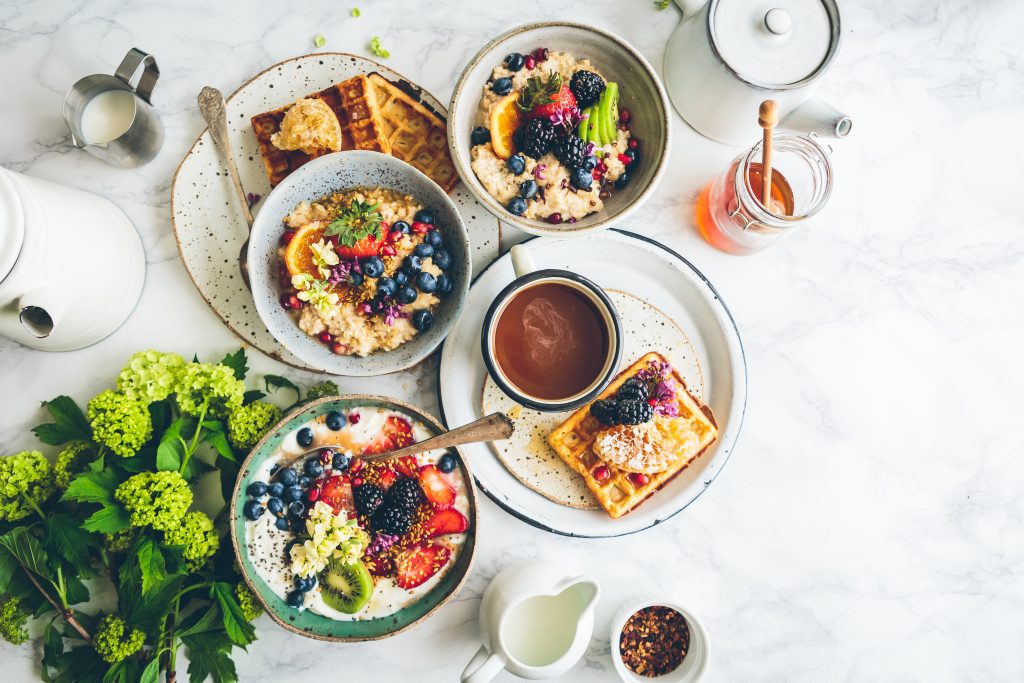 And it's not like you're limited to a few options either. The food scene in Destin is bright and lively, with everything from small food stalls to 5-star establishments located in the heart of the city. There are all types of cuisines available as well, so make sure you set out on your food adventure with high hopes and an empty stomach!
Also read: Enchanting Waterfalls In Florida To Treat The Naturalist In You
Art and Craft Workshops
For those with a creative flair, Destin offers art studios and craft workshops. Get hands-on and make something unique to remember your rainy day adventure. Some of our top recommendations include:
The Shard Shop: Dive into the world of glass art at The Shard Shop. Create your own masterpiece using vibrant glass shards, and learn the techniques to craft unique pieces of jewelry, home decor, or gifts. This hands-on experience lets you take home a one-of-a-kind souvenir from your rainy day adventure.
Abrakadoodle: If you're traveling with little ones or simply love family-friendly art activities, Abrakadoodle is a great choice. This studio offers art classes for all ages, making it a perfect rainy-day activity for the whole family.
Wine & Design: This art studio provides painting classes paired with your favorite beverages. No experience is needed, making it a fantastic way to enjoy a rainy afternoon while creating your own masterpiece.
Things to Do at Home
We've talked about quite a lot of indoor activities you can try when it starts raining in Destin. But, to do any of those, you'll have to step out of the house. What if you're not in the mood to do that? No worries. There are a ton of things you can do from the comfort of your own home while Destin gets drenched in rain!
Plan a Cozy Movie Night
Sometimes, the best way to enjoy a rainy evening is by staying in. If the rain has given you a good excuse to stay in, it's time to put that opportunity to good use. The hustle and bustle of everyday life can make it very hard to free up time and catch up on your bucket list. So, while it's raining, grab your favorite snacks and set up a cozy movie night in your house. With streaming services or DVD rentals, you're in for a night of relaxation and entertainment.
Learn Something New
Rainy days are ideal for picking up a new skill. Consider joining workshops or classes that pique your interest. Learning something new can be both fulfilling and a great way to spend your indoor hours. The best part is that you don't always have to step out of the house to learn these things. You can sign up for many online courses and workshops that can keep you occupied till the rainy days blow over.
Some ideas to consider include:
Cooking classes
Language lessons
Pottery lessons
Arts & Crafts
Home workouts
Educational courses and upskilling
Invite friends over to a one-dish party
So, maybe you don't wanna go out in the rain. But what if your friends do? A rainy day is a great opportunity for people to gather in one cozy place and spend time socializing. Be it a movie night, slumber party, or just a quick catch-up, inviting friends over to your house can alleviate some of the gloominess that comes with rainy days.
One fantastic idea is for everyone to make a dish and gather at one person's house. Not only can you all enjoy great food, but you'll also have a lot of fun catching up with each other!
Conclusion
Rain or shine, Destin has an array of exciting indoor activities to ensure you never end up feeling bored or gloomy. While Destin is a warm and sunny city, rain can sometimes pop in to say hi. So, embrace the raindrops, explore indoor wonders, and make the most of your time in this lively and fun place.
With our comprehensive list, you now have a rainy day itinerary that's as exciting as Destin's sunny ones. Good luck with your next rainy day adventure!