In the heart of Colorado's majestic Rocky Mountains, secrets of the past lie hidden amidst the rugged terrain. Whispers of forgotten tales echo through the mines in Colorado, vividly depicting a bygone era. These ghostly remnants of once-thriving communities bear witness to the ebb and flow of Colorado's rich history.
From weathered structures that stand as proud testaments to resilience, to elusive ruins disappearing into the wilderness, each abandoned mine holds its own enigmatic story. Let's embark on an extraordinary expedition to unveil the captivating mysteries of mines in Colorado!
Also, check out when not to visit Colorado!
Mines in Colorado (Including Some Abandoned Mines in Colorado)
A survey conducted by the Colorado Geological Survey during 1991-1998 revealed a staggering count of 18,382 forsaken sites. While the abandoned mines within these sites remain open throughout the year, their accessibility is limited to the summer season. Though not all mines retain their former glory, we'll illuminate their historical significance along the way, ensuring an unforgettable journey of discovery:
The Argo Gold Mine, located at 2350 Riverside Dr, Idaho Springs, CO 80452, USA, is significant in Colorado's mining history. The site's story began in 1859 when placer gold was first discovered. In 1943, a destructive flood halted operations at the Argo Mill and Tunnel. Combined with the impact of World War II, it led to permanent closure.
However, in 1976, a local entrepreneur bought the mill, aiming to preserve it for tours. In 2016, a passionate group acquired the Argo, making ongoing enhancements. At this mine, visitors can embark on a self-guided tour of the Double Eagle gold mine, experiencing the thrill of gold panning. The mill tour provides a history lesson, while the museum displays mining tools, milling artifacts, and captivating old photographs.
The property exhibits fascinating mining relics, including a custom-built 1930s trommel, a spiral concentrator, ore cars, stamp mills, and a miner's porta potty.
The Argo Mill tour begins with a presentation by a knowledgeable staff member, offering insights into the history of the Argo Mill, the Argo Tunnel, and the distinction between placer mining and hard rock mining.
Celebrating its 130th birthday in 2023, the Argo is open from 10 am to 5 pm every day of the week. Admission rates are $25 for adults, $20 for children aged 5-16, and $4 for children aged 1-4.
The Mollie Kathleen Gold Mine, located at 9388 Colorado 67, Cripple Creek, Colorado, was opened in 1891 by Mrs. Mollie Kathleen Gortner. It gained renown for its abundant gold deposits and operated successfully for several decades. However, economic challenges and declining gold prices led to its closure in 1961, marking the end of an era for the mine and the local mining industry.
Fortunately, the mine was later reopened as a tourist attraction, offering guided underground tours. Visitors can explore the mine's tunnels and gain insight into the hardships faced by miners. The knowledgeable guides share captivating stories and anecdotes, providing a vivid depiction of mining life.
The tours also showcase the mining equipment and machinery used in the past, giving visitors a tangible sense of the labor-intensive nature of mining operations. Additionally, guests can participate in the interactive activity of gold panning, simulating the experience of prospecting for gold flakes.
The Mollie Kathleen Gold Mine opens each spring and operates from Monday to Sunday, 9 am–5 pm. The hour-long guided tour costs $30 per person and provides a glimpse into mining methods from the 1890s. Visitors receive a complimentary gold ore specimen at the end of the tour.
The Summitville Mine, located at Del Norte, CO 81132, United States, is situated in Colorado. It was initially established in 1864 for mining gold, silver, and lead, and its operations continued sporadically until the early 1990s. Covering an area of approximately 12,600 acres, the mine sits at an elevation of 12,000 feet.
During its prime, this Mine was a prosperous gold producer, yielding over one million ounces of gold. However, in 1992, after being acquired by a Canadian company, the mine faced significant challenges. The company planned to utilize cyanide leaching to extract gold, but mismanagement resulted in severe environmental issues.
Consequently, in 1994, the mine was declared a Superfund site by the U.S. Environmental Protection Agency, marking it as one of North America's most egregious examples of environmental abuse.
At Summitville Mine, visitors can enjoy guided tours, observe gold extraction equipment and learn about its history. Gold panning is a popular activity, and the surrounding forest offers hiking, biking, and birdwatching. Safety measures are in place to ensure visitors' well-being.
There is no entrance fee but a $2 suggested donation aid for its maintenance. The mine operates Monday to Friday, 9 AM to 5 PM, but remains closed on weekends and public holidays.
Make your next trip: Beautiful Waterfalls In Colorado To Experience Utmost Serenity
Situated within a designated wilderness area at Colorado 80466, USA, the 4th of July Mine poses maintenance and safety challenges due to restrictions on motorized or mechanized equipment. This is in accordance with the 1964 Wilderness Act, which aims to preserve untouched natural areas with minimal human influence.
Despite these limitations, the mine welcomes visitors, operating 24/7 with overnight stays. Camping is offered on a first-come, first-served basis without additional charges.
However, between June 1 and September 15, camping permits are required for overnight stays, costing $5 per group. This mine faced challenges in transporting materials and equipment due to wilderness constraints.
A $42,000 plan, funded by the U.S. Forest Service and Colorado, was implemented to repair the mine. Cindy McCollum's team used horses to transport foam, prioritizing safety around the mine's human-made risks.
Accessing the mine can be challenging with limited parking and a rough road from Eldora. Nevertheless, the hike offers incredible views and manageable terrain, making it one of Colorado's best. Overnight camping and exploring attractions like Lake Dorothy are popular.
Visitors should arrive early or take the shuttle to the Hessie trailhead, adding 4 miles of walking.
For 4th of July Lovers: 4th of July – 11 Things To Do This Year 2023
The Hidee Gold Mine, located at 1950 Hidee Mine Rd, Central City, CO, sits amidst the renowned Virginia Canyon-Glory Hole Area, known as the "richest square mile on Earth." Since 1859, the mines in this region have yielded over 5 billion worth of minerals. The mine, patented in 1896, intermittently operated and opened for educational tours in the 1980s, allowing visitors to explore its depths.
The Hidee Gold Mine provides tours year-round, seven days a week since it opened to the public in 1988. This engaging attraction caters to all age groups and grants each tour participant samples of gold ore. Visitors can learn about past and present mining techniques and even wield a single jack hammer and chisel to extract a gold ore sample from a 5-foot vertical gold vein, which they can keep as a memento.
Group reservations require a minimum purchase of $160, with a week's advance booking for discounts. Children under 4 join for free with an adult. However, it operates on a seasonal basis and is closed during the winter. Opening hours are from 9:30 am to 4 pm. Admission prices are $10 for adults and $5 for children aged 4 to 12.
Editor's Pick: A-Z Guide to The Best Alaska Cruise [2023 Updated]
The Boston Mine is Located at Mayflower Gulch, Colorado 80443, USA. Founded in the late 1800s after the discovery of gold, settlers built log cabins, a boarding house, and transportation systems to extract the precious metal. However, the gold turned out to be impure, leading to the abandonment of the mine and the town.
Accessible via a 5.6-mile hike, visitors can explore decaying cabins, and mining remnants, and admire the scenic snow-capped surroundings. While it presents an exciting adventure, visitors should be cautious as it is an abandoned site. Potential hazards, such as unstable structures and open mine shafts, require vigilance. It is essential to stick to designated paths, respect any safety guidelines, and avoid restricted areas.
This mine does not have specific opening and closing hours. Visitors are advised to plan their visit during daylight hours, considering the duration of the hike.
With its historical significance and natural beauty, the Boston Mine offers an intriguing experience for those interested in Colorado's mining heritage, providing a window into a bygone era in the rugged wilderness of Mayflower Gulch.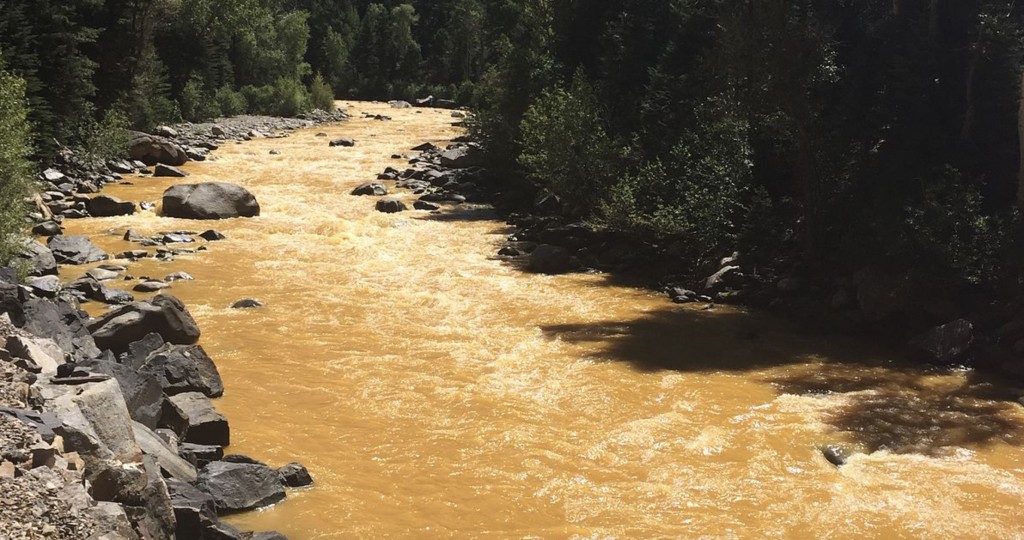 The Gold King Mine, located at 37 53 40 N W, 107 N 38th St, Silverton, CO 81433, was a significant gold mining site until 1991 when the last mine in the region closed. The mine itself was abandoned in 1923. Prior to the infamous spill, the Upper Animas water basin had already suffered from the environmental impacts of mines like Gold King, leading to the loss of fish and other species.
The Gold King Mine closed due to declining gold reserves, higher operational costs, and stricter environmental regulations. However, visitors can take a self-guided tour, viewing exhibits such as a 1914 gas Whitte saw mill, mining equipment demos, and antique engines. Safety measures are in place, and the mine is open Wednesday through Monday from 9 AM to 5 PM, with a $12.00 admission fee (For visiting the museum).
In addition to the mine, visitors can explore various old buildings filled with antiques, including a dentist's office, school, and assay building. A petting zoo with animals like Pedro the donkey, mini goats, Bella the mini pig, chickens, and Miss Bessie the orphan calf adds to the experience.
The site also features a country gift shop, a woodworking shop, and an old-time garage where antique vehicle restorations take place.
The Vulcan Mine, situated in Colorado 81647, USA, holds a tragic history and enduring coal fires. Located on private property near New Castle, this mine has left a profound impact on the area.
It witnessed tragic events, with an explosion in 1896 claiming 49 lives and another disaster in 1913 causing the deaths of 37 miners. These incidents are among Colorado's worst mining disasters. Despite this, mining operations persisted, leading to three more fatalities in 1918.
Visible from Garfield County Road 335 and Grand River Park, the Vulcan Mine showcases the scorched slopes of Horse Mountain, where underground fires have left their mark. During winter, melting snow reveals steam and smoke rising from the ground, creating a haunting spectacle.
To respect private property rights, visitors should observe the mine from designated areas and prioritize safety by following guidelines and restrictions.
The Vulcan Mine welcomes visitors from 9 am to 5 pm, seven days a week. Admission for adults is $15, providing an opportunity to witness a historically significant site and pay tribute to the miners who sacrificed their lives in the pursuit of Colorado's rich mineral resources.
Things to Consider Before Visiting Mines in Colorado
Following are a few aspects we recommend you look for before visiting mines in Colorado.
Safety should be your top priority: Exploring abandoned mines can be hazardous due to the unstable nature of the structures and the potential presence of harmful substances such as asbestos, toxic gasses, or heavy metals. It is crucial to prioritize safety at all times. Research the specific mine you plan to visit and understand any potential dangers associated with it. Be aware of local regulations and guidelines for exploring abandoned mines, and always follow them.
Underground conditions: Underground mines can be dark, damp, and uneven. Be prepared for limited lighting, varying temperatures, and potentially cramped spaces. Wear appropriate clothing and footwear for such conditions. For example, Mollie Kathleen Gold Mine is a bit underground so bear in mind before going there. Understand the physical requirements of the tour, including any restrictions or limitations, to ensure you're adequately prepared for the visit.
Environmental considerations: Summitville Mine is a Superfund site due to past environmental damage. Before visiting, educate yourself about the environmental impact and restoration efforts associated with the mine. Follow any guidelines or restrictions in place to minimize your impact on the site. This is applicable for other mines too.
Remote location: Some mines, such as The 4th of July Mine are located in a remote area, and access may require hiking or off-road driving. Be prepared for the journey by checking the road conditions, having a suitable vehicle, and carrying necessary supplies such as water, food, and emergency equipment.
How We Pick Our Recommendations?
When selecting our recommendations for mines to visit in Colorado, we consider several key factors to ensure a worthwhile and enjoyable experience for the visitors. Firstly, we prioritize safety. We carefully research and evaluate each mine's safety records, guided tour options, and adherence to safety regulations. Additionally, we consider the historical significance and uniqueness of each mine. We examine the historical context, mining operations, and cultural relevance to Colorado's mining heritage. We also take into account visitor feedback, reviews, and testimonials to gauge the overall satisfaction of past visitors.
By combining these considerations, we strive to provide well-rounded recommendations that highlight the best mines to explore in Colorado, offering both historical value and a safe and enriching experience.
Read our exclusive guide: Symphony of the Seas: A Complete Guide to the Largest Cruise Ship in the World
Conclusion
Mines in Colorado are truly one way to spend your day, especially if you are bored of just the regular outdoor activities like visiting a waterfall, or beach. Visiting the best mines in Colorado will be an interesting experience that you wouldn't want to miss out on. Just keep your safety as a first concern and you'll be having a top-notch experience!
Abandoned Mines in Colorado - FAQs
Are abandoned mines in Colorado safe to visit?
Abandoned mines in Colorado can pose safety risks due to unstable structures, the potential for collapses, and the presence of hazardous materials. It is crucial to prioritize safety and visit only mines that offer guided tours with knowledgeable guides.
What should I wear when visiting an abandoned mine in Colorado?
When visiting an abandoned mine in Colorado, it is advisable to wear sturdy, closed-toe shoes or boots with good traction. Dress in layers to accommodate changing temperatures inside the mine.
Can I bring my camera or take photographs inside the mines?
The photography policy inside abandoned mines can vary. Some mines may allow photography, while others may have restrictions in place to ensure visitor safety or to protect the historical integrity of the site.