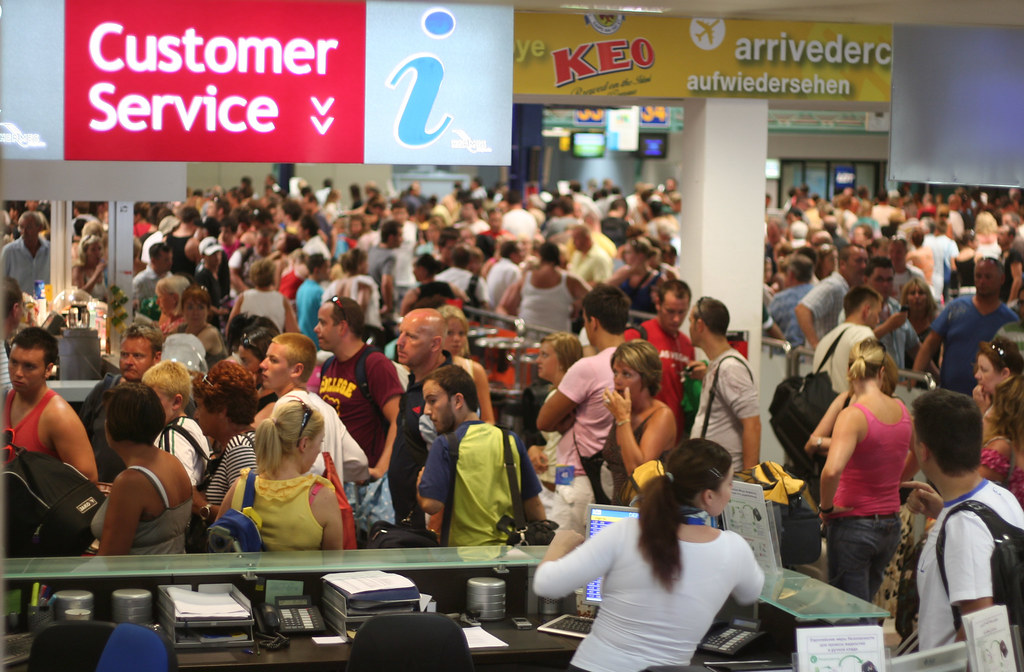 Travelers arriving in the UK this weekend were left temporarily stranded after electronic gates for passport control developed faults and stopped working, leading to lengthening of queues and adding to bank holiday weekend frustrations.

This incident is occurring just two days after massive flight cancellations at British Airways.

According to the UK government's Home Office (the government department in charge of immigration), the border control systems at airports all over the country developed technical faults.

Passengers, therefore, had to wait for an extra period of time to be processed manually

Images published on Twitter by the Home Office on Saturday showed long queues of stranded passengers at different airports in the UK, including London's Heathrow Airport.

"We are working to resolve the issue as soon as possible," the Home Office said in a statement.

Later in the afternoon, the border control systems began to operate maximally, and the long queues began to move faster.

Meanwhile, the port at Dover also experienced a similar technical malfunction, causing long queues on the expressway.

Port authorities later announced on Twitter that the malfunction had been fixed and the wait time is down to less than 30 minutes.

After canceling over 200 flights between Thursday and Friday, British Airways said on Saturday that it has resolved a technical malfunction and resumed its regular schedule.

"We are operating as usual," the airline said in an email.

The cancellations are reported to have affected more than 20,000 travelers.

Sudden and overwhelming surges in travel bookings during holiday periods are a popular reason for malfunctions in transport services, and this is likely the reason for the technical malfunctions at UK travel services this weekend.