With the advent of the New Year 2023, many of us are already planning to travel to our favorite destinations we had added to our bucket list last year and make memories with our loved ones. This particular guide is for those who are planning to travel for Umrah 2023 and looking for sufficient information before making any decision. There's Good News for them that they don't need to book any Umrah Package to travel to Saudi, since the introduction of the E-Visa which is also called a Tourist Visa allows them to perform Umrah several times if they want just like an ordinary citizen.
Visa Application Process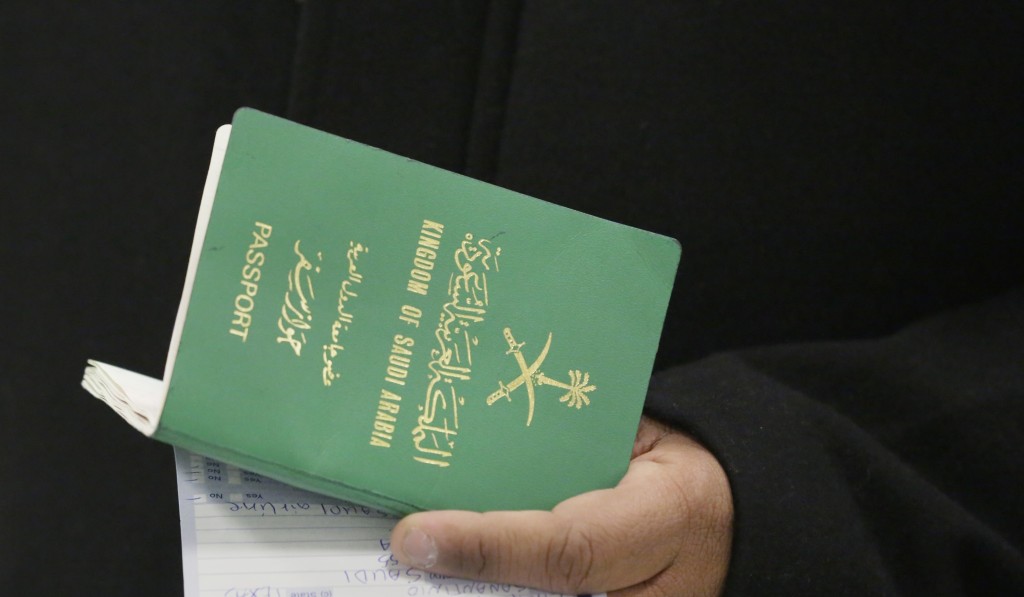 Among the first is Visa Application that you can fill out online using the Saudi Visa Online Portal, through their official website Saudi eVisa (visitsaudi.com). The Website gives you three options that are E Visa, Visa on Arrival, and Consulate Visa. The most convenient option is an E visa as you'll fill out the application yourself and follow the process along. The countries eligible to apply for E Visa are US, UK & Oceania.
Visa on Arrival is for those countries not qualified like Group B countries including Pakistan, they'll have to apply through the Saudi embassy in their respective country.
Make sure your Passport is up to date and not even near the expiry date. Get all the documents ready, and follow the application form given on the website (I.e visitsaudi.com) The cost of a tourist e-visa is SAR 535 (USD 142) including the cost of full health insurance at the time of your stay where as the cost of the tourist visa on arrival is SAR 480 (USD 127).
Umrah Permit
As for the Covid Vaccines, Saudi has removed all restrictions that were in place previously and now you'll only be required to show certificates of vaccines with no boosters required whatsoever. Because there's no Umrah Visa requirement so you'll be required to show Umrah Permit before entering the Holy Kaaba, Riaz ul Jannah and Roza e Rasool (S.A.W) through an App called NUSUK which was formerly known as Eatemarna App. Once you receive your Visa, you can book slots at Nusuki App which can be downloaded from the Google Play store. You'll book the slots and show the screen to Security Guards before entering the Gates. The App can be downloaded through this link
Nusuk (Eatmarna Previously) – Apps on Google Play
Flights Booking & Accommodation
For Booking flights you'll need to go accordingly to your budget, You can run a search for cheap flights and compare the fare using popular websites like farecompare.com to see which airlines are offering suitable tickets that are not unreasonable and quite affordable. When booking flights it is always preferable to book a flight two months prior. The most preferred airlines for visiting Saudi are Saudi Airlines, Qatar, and Etihad Airways.
For booking accommodation, you will have to search for good hotels in Makkah and Madina with good reputations and ratings. The Most preferred website is Booking.com and is highly rated because it has all the international hotel chains listed and people can choose which price suits their budget. Clock Tower, Hilton, and Pullman Zamzam offer suitable rates all year, and choosing an international hotel chain is better than going for a local one.
Transportation from Jeddah-Makkah & Makkah-Madina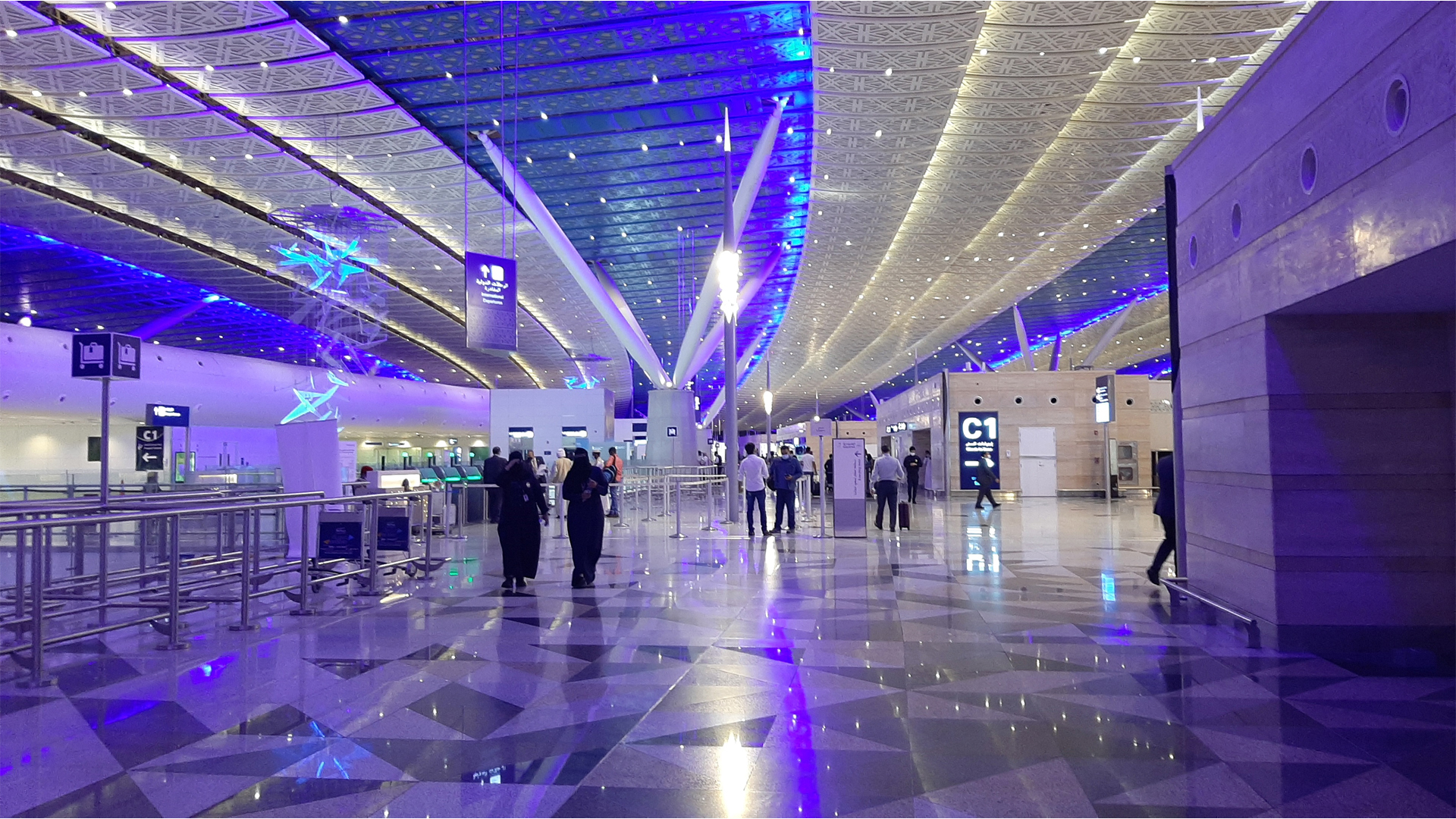 At this point, when you are done booking your flight and accommodation, you can easily find transportation routes from Jeddah to Makkah and Makkah to Medina & It has become easier due to the newly built New Jeddah Airport that is KAIA – King Abdul Aziz International Airport.
You'll have two options here since there's a Haramain Train Station inside Jeddah Airport, You can book your tickets for Makkah and hop onto the next train. The
The economy Price is 40 Sar
Business Class is 70 sar.
The Luggage limit of the Haramain train is only 1 Luggage and a handbag. Another transport option is a Cab which costs around 200 to 300 Sar for taking you to Makkah by road from Jeddah. You'll always find cab drivers lined up around the terminal but you need to bargain over the price a bit.
Umrah Preps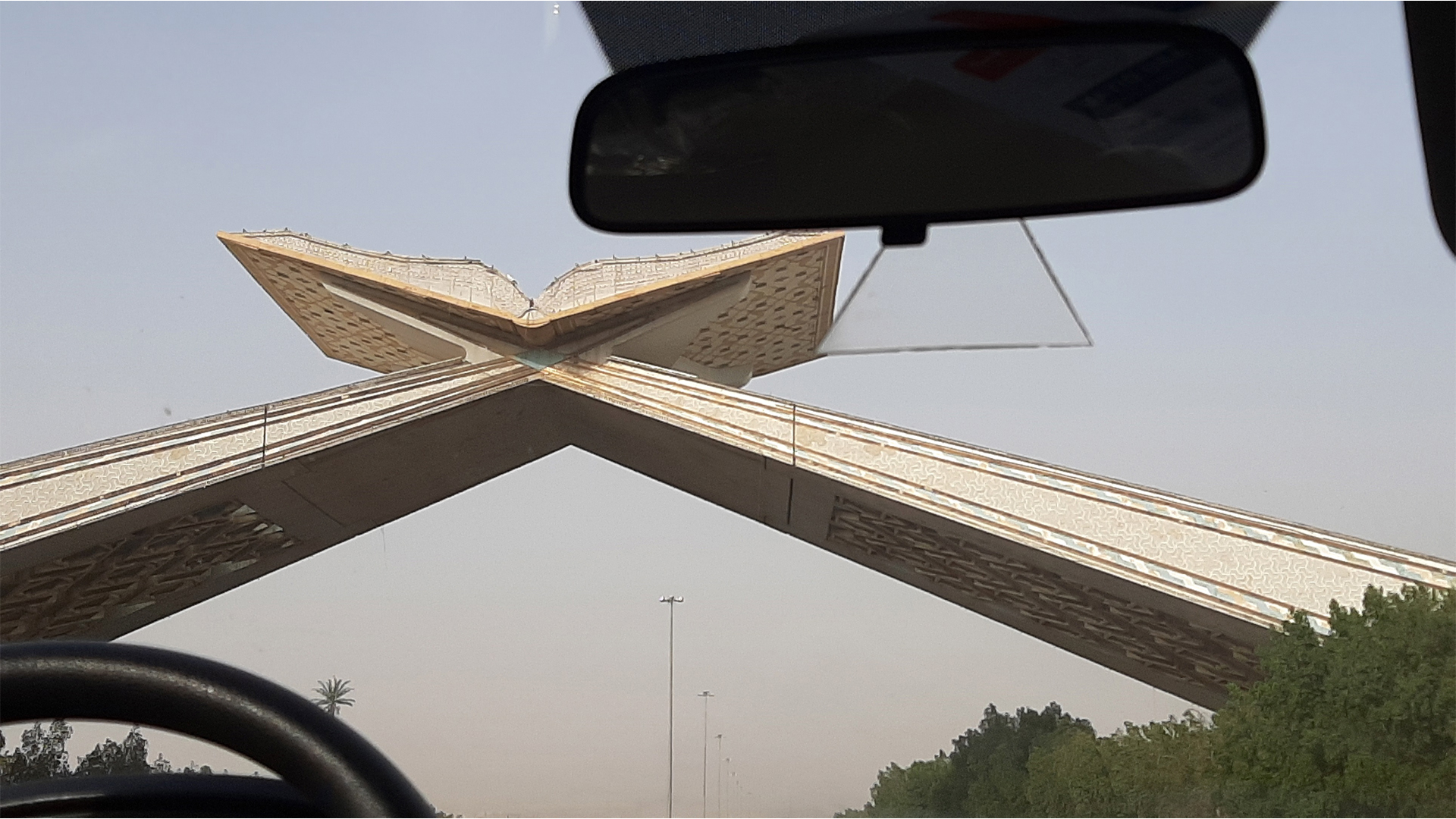 As for your Ihram and making intention for umrah, your Airline will announce the Miqaat Point when you can make your intention for umrah and wear the ihram but since you are coming through a Tourist visa, you can travel to Makkah and inform your driver that you want to do umrah and you have the permits, he should take you to the Miqaat Point that is Masjid Ayesha where you can wear Ihram and make the intention.
In another case, if you would like to perform umrah the next day, you can simply go to your hotel and the next day hire a cab, ask him to take you to Miqaat point that is Masjid Ayesha and there you can offer Nafil and wear Ihram, go straight to the Kaaba, show your Permits and off you go performing all the Umrah Rituals.
Performing Umrah Rituals Tawaaf & Sai
The Mataaf area is where you'll circumambulate the Kaaba for 7 times in an anticlockwise direction. For performing Umrah Rituals, you can keep an Umrah Pocketbook for your convenience as this is a known practice among all the pilgrims that perform umrah every year. You will spot people following all the directions from the very pocketbook they have because of its convenience and it saves you from wastage of time asking people where to go.
After Tawaaf, the circumambulation of the Kaaba you will offer two Nafil Prayers behind the Place of Mqaam e Ibrahim, drink some Zam Zam Holy Water, and then head over to the SAI Area where you will perform the next Ritual.
Food Options Post Umrah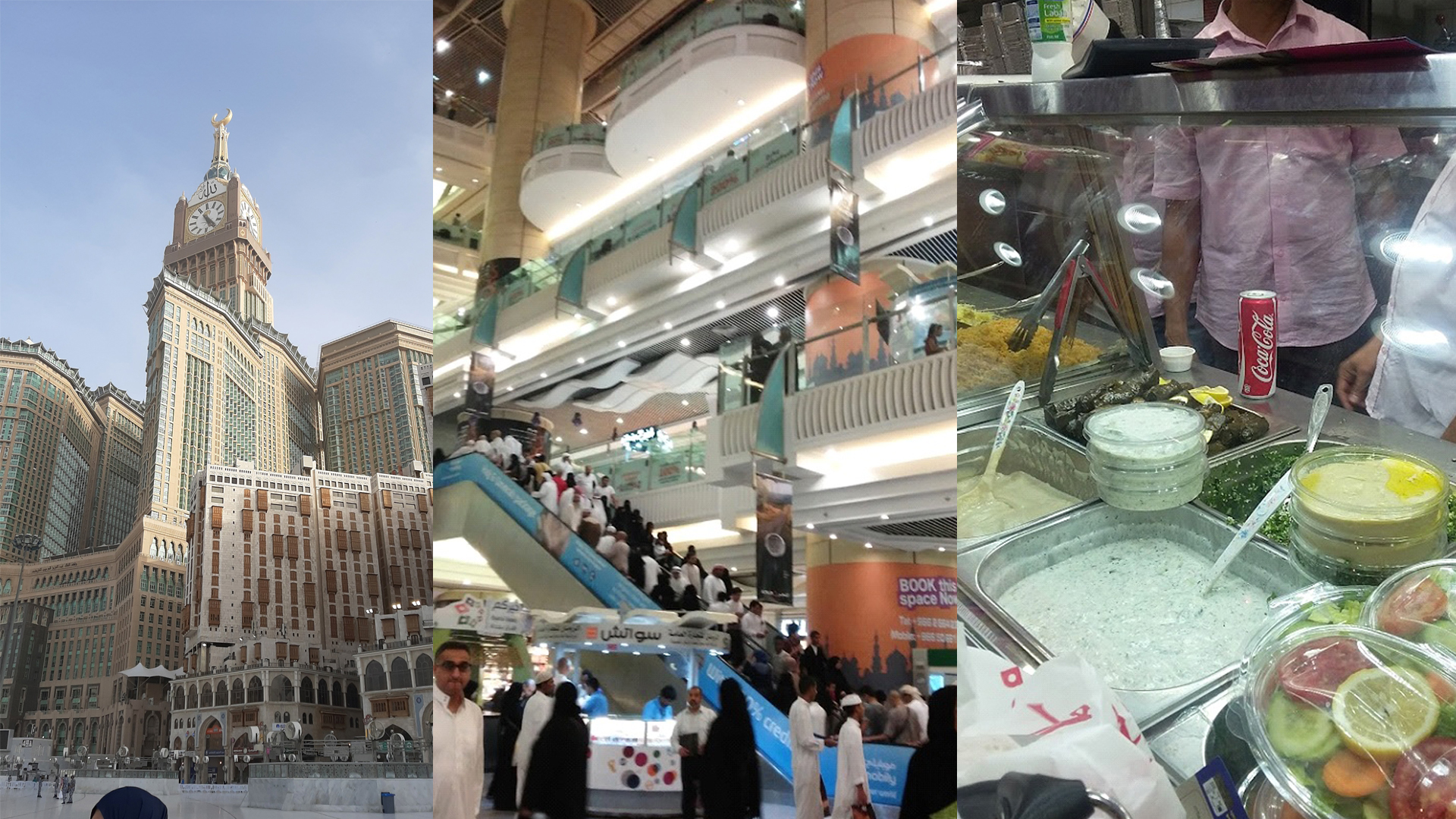 The Clock Tower is huge, and having international hotels located inside is a Game changer for pilgrims. The first floor has a lot of shopping malls but the Top Floor has a Huge Food Court and you will have plenty of food choices in terms of various cuisines that it offers. The shops there offer buffet, oriental cuisine, and fast food as well. International Fast-food chains like KFC and Hardees are located on the top floor of the food court as well.
Food Street Beside Clock Tower
There's a popular food street located just beside the clock tower, you may walk and find so many food shops selling all kinds of cuisines, Pakistani, Indian, Arabic and fast Food as well.
There are Ice Cream shops there too and they have some of the finest Ice Cream locally made, it's very popular among the pilgrims even today. Can be easily spotted among the shops. The shop's name is Ice Cream AL Aseema, you can try their Ice cream if you have a sweet tooth.
Going to Madina
For Madina, you can book the Train tickets from Makkah to Madina using the Haramain Train Station official Website Haramain High-Speed Railway (hhr-retail.com)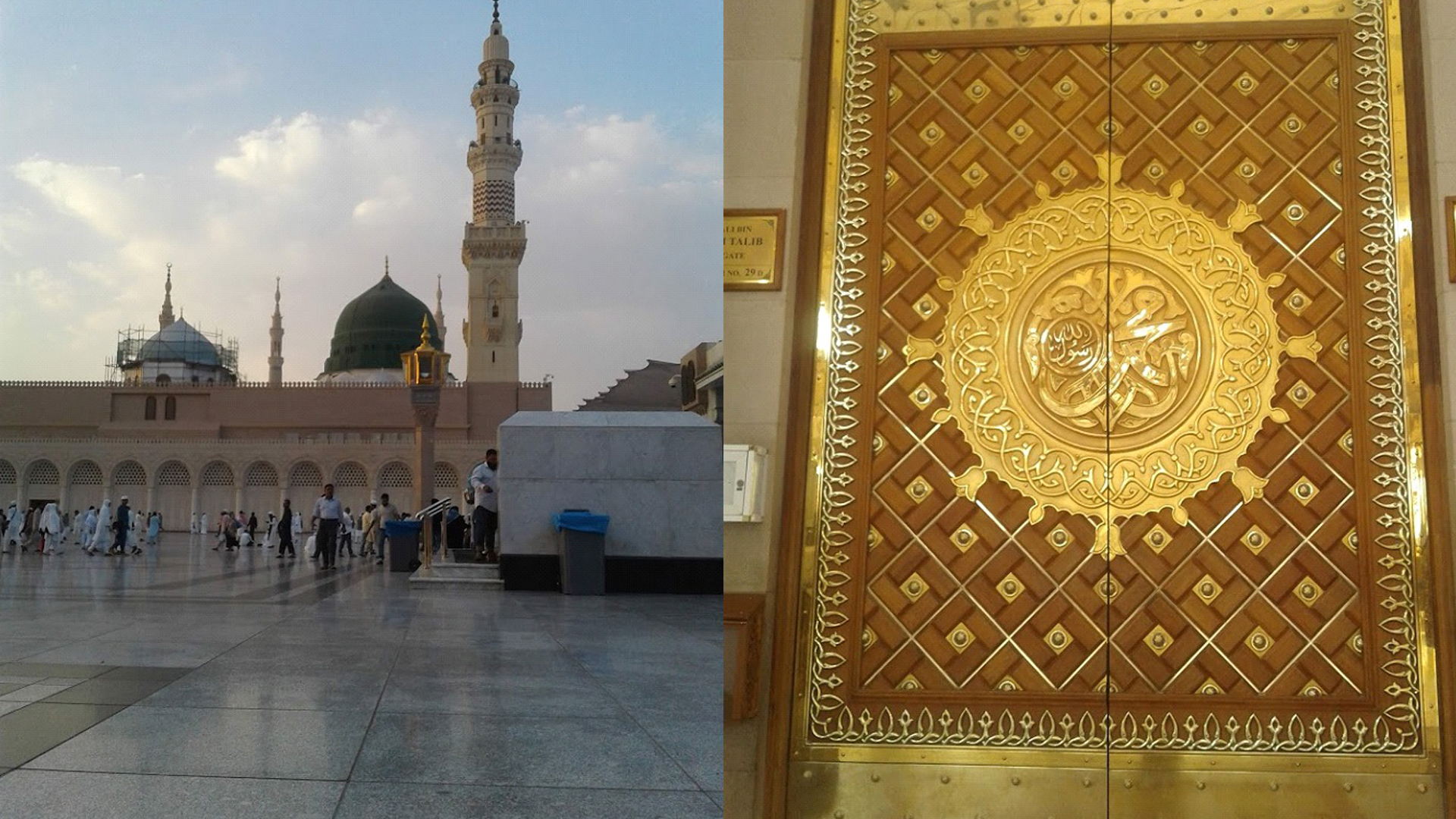 While staying in Madina, You will be required to show the Permits for visiting Roza e Rasool and Riaz ul Jannah from the App Nusuk. So be mindful of booking the slots accordingly. Nusuk (Eatmarna Previously) – Apps on Google Play.
Ziarah Tours around Madina
Also for Ziarah, the tours of all the holiest sites containing historical significance, there are drivers you can ask and bargain over the price and they will take you to all such Islamic Holiest Sites.
Food Street in Madina
For Food Options you can find various options around the western side of King Saud Gate and Quba Gate, you can walk if you like or hire a cab, and the driver can take you to the KFC and Hardees, its where you can also find Haram Buffet along with various eateries.
After your stay in Madina you can similarly book your train from Medina to Jeddah via Haramain High-Speed Railway and in two hours you will reach Jeddah.
In the case of booking cars, when traveling from Jeddah to Makkah, Makkah to Madina, or Madina to Jeddah, you can book the entire trip using the app Careem and Uber as drivers can be found on the app taking you all the way to another city. There is also a Bus Service that operates between Jeddah to Makkah, Makkah to Madina, and to all the Saudi Cities. You can book the ticket online through this link SAPTCO – Mobile and travel with ease.
Post Umrah Sightseeing
With a tourist visa in hand, you can stay as long as you like and can even travel to other Saudi cities to explore the beauty of the Saudi landscape. Or in case you have to board the flight from Jeddah and there's a whole week left, you can explore Jeddah as it's huge and beautiful with so many beaches. One of the most visited sites by Umrah Pilgrims is Corniche, you can explore the beautiful and scenic views of the sea and skyscrapers along the beach.
There's so much to explore. I hope this guide was helpful to you and you get the best experience of your life.