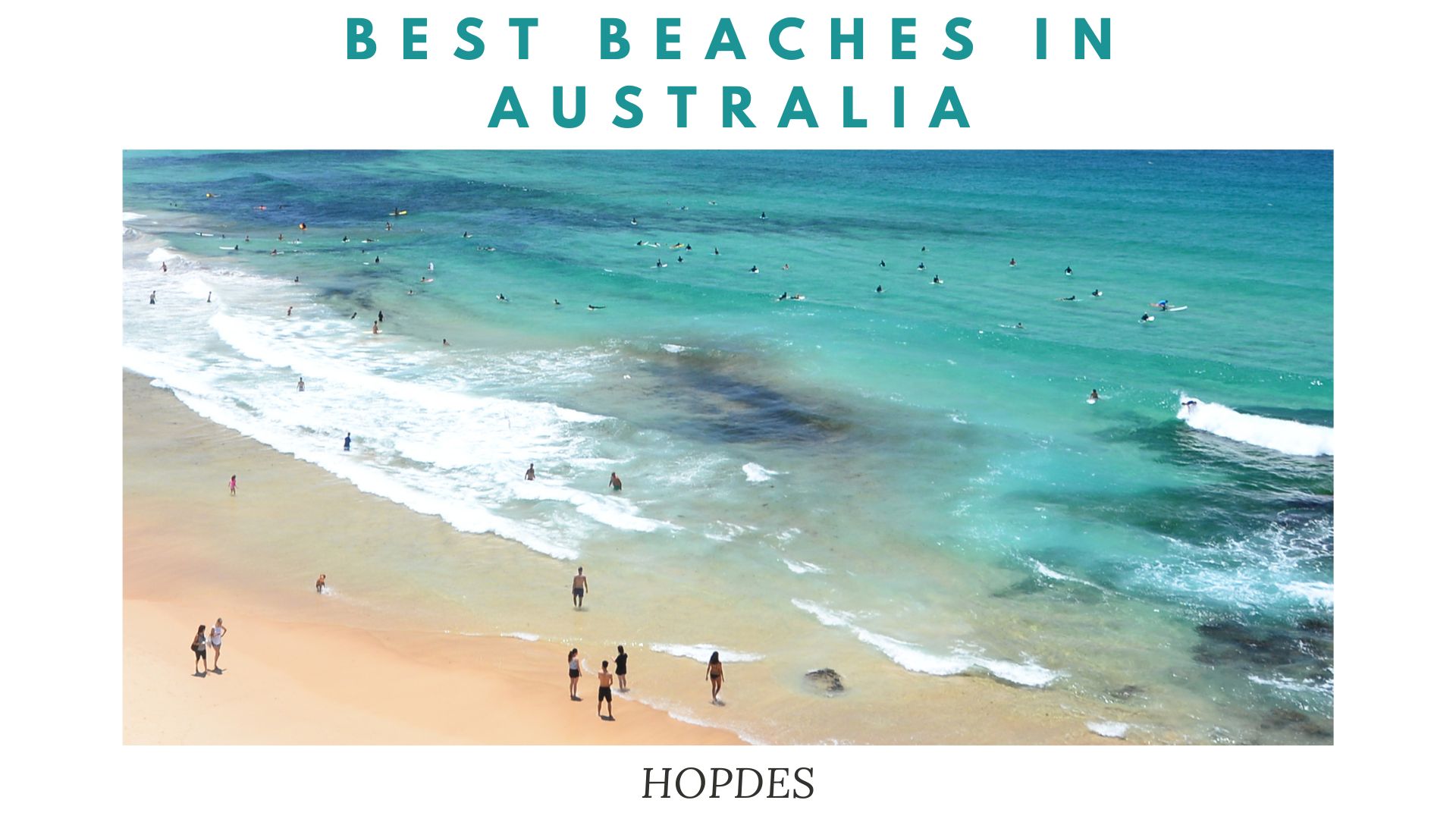 Seasides and coastlines are one of the most popular locations for recreation. In fact, beaches have been used as a place of leisure from as far back as the 18th century. An immensely healthy recreational activity, seaside relaxation has over the decades developed into a grossing global industry. This is why today, countries with exotic beaches and stunning seaside resorts are usually top of the itinerary for fun seekers and vacationers globally. Now when it comes to having variety in terms of beaches, the country that tops the list is Australia.
Must Read Before Visiting Australia: Worst Time to Visit Australia – Months to Avoid
How Many Beaches Are There in Australia?
Famous for its exceptional natural beauty and its breathtaking, ultra-long coastline, Australia takes the top spot with over 10,000 beaches on the estimate — the most number of beaches that any country in the world has.
This incredible sea of seaside sands (pun intended) in the sixth largest country in the world means that if you were to visit a new beach in Australia every single day, it would take you nothing less than 27 years to visit every single beach in the country.
As such, beach enthusiasts and frequent vacationers will drool at the countless opportunities to explore Australia's vast coastal heaven.
Whether you dream of strolling along long stretches of bright white sand, or you desire to sunbathe in front of calm, turquoise waters, there is a beach for everyone in Australia. Sunbather or surfer, snorkeler, or first-time beachgoer, Australia's multiple selection of seaside locations offers endless adventure for anyone who wishes to explore.
MUST READ: 10 Alluring Nude Beaches in Australia That You'll Love
Best Beaches in Australia
Here are 12 of Australia's beaches that are beautiful and also absolutely worth exploring:
Located in South Australia's Kangaroo Island, one of Australia's top beaches is the Vivonne Bay beach. If you're in search of crystal-clear waters with playful seals and dolphins, lots of sand, and very few people, then this is your ideal beach. To the southwest coast is the Vivonne Bay Conservation Park, a nature preserve in the Vivonne Bay area. Want to get away from the hustle and bustle of urban life and sunbathe in peace and privacy? Then Vivonne Bay is your best bet.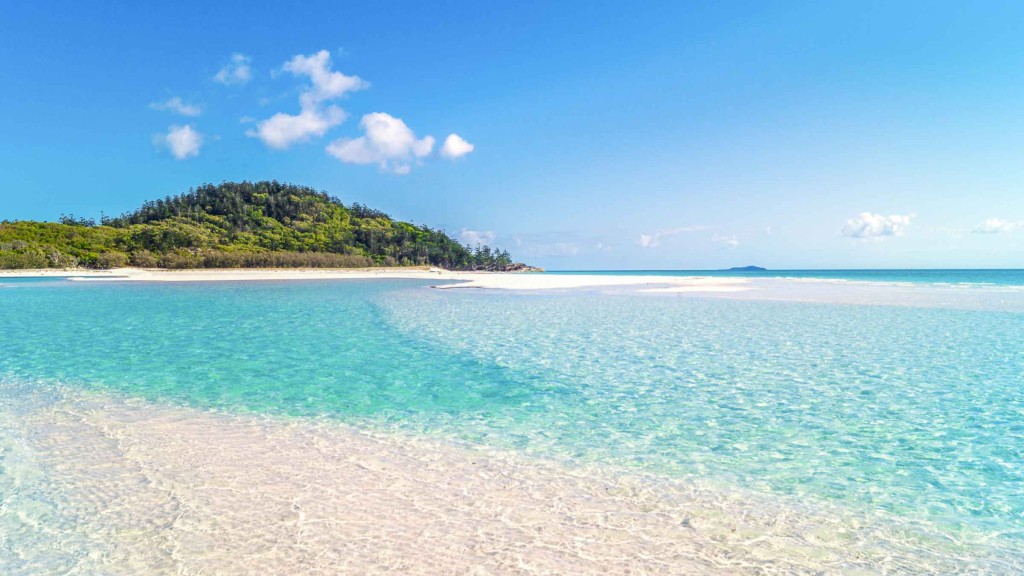 Voted by Australians as the most beautiful beach in Australia, Whitehaven Beach is indeed one of the most phenomenal seasides in the country. Located on the Whitsundays island in Queensland, the pure silica sand, clear blue waters, and breathtaking Great Barrier Reef are features of this beach that quickly offer the most instagrammable opportunities of any beach in Australia. If you are visiting Whitehaven Beach, don't forget to bring your camera along!
Cable Beach is another beautiful beach located in Broome, Western Australia. Because it lies by the Indian Ocean rather than the Pacific, sunsets at Cable Beach are nothing but glorious: the orange hues and serene seaside breeze are matchless.
Cable Beach also features a unique activity: Camel rides! Visitors can hop on a camel train and take a slow ride in the sunset — the perfect activity to photograph by the beach.
Wineglass Bay is located in the Australian state of Tasmania and is a top tourist attraction for the island state. The beach lies in a perfectly curved 'C' shape bordered by clear turquoise waters.
The beach is well-positioned for a wide range of activities such as surfing, snorkeling, kayaking, and hiking, making it a fun spot that appeals to various fun-seekers. If you're a lover of watersports, then pack your equipment and hop on the next flight to pretty Wineglass Bay.
Recommended Read: Does it Snow in Australia: A Myth or Reality?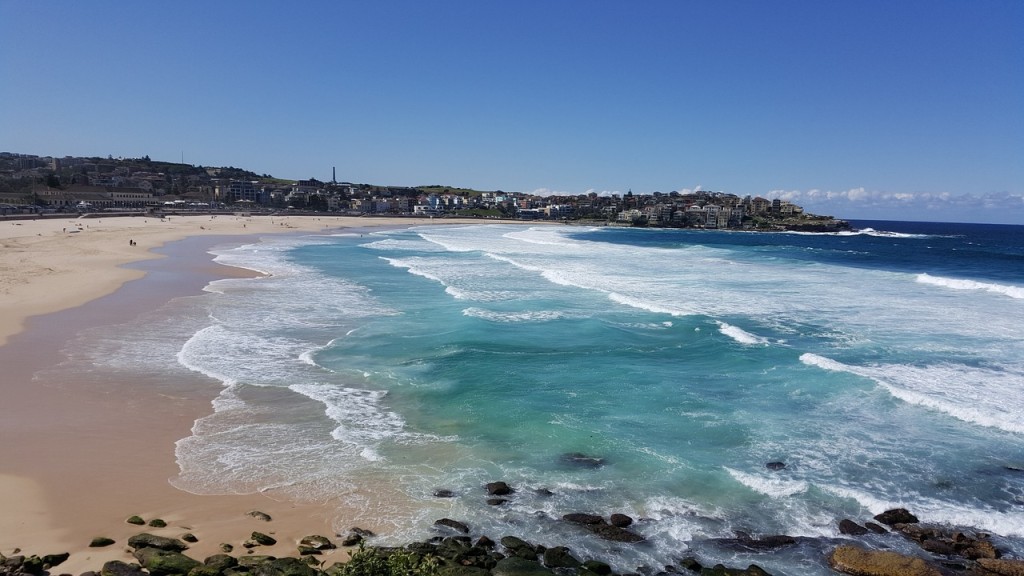 A visit to Sydney would be incomplete without a visit to Bondi Beach. Bondi's selling point is its accessibility to the city and its overall urban feel. Surrounded by fun shops and café, you will meet people from all walks of life at Bondi Beach, both locals and tourists.
When you're done swimming in the waters or sunbathing, you can catch a brief surfing lesson with surfing teachers hanging around the beach and learn how to surf the beautiful Bondi waves. Bondi is the perfect beach for a quick break from that urban bustle.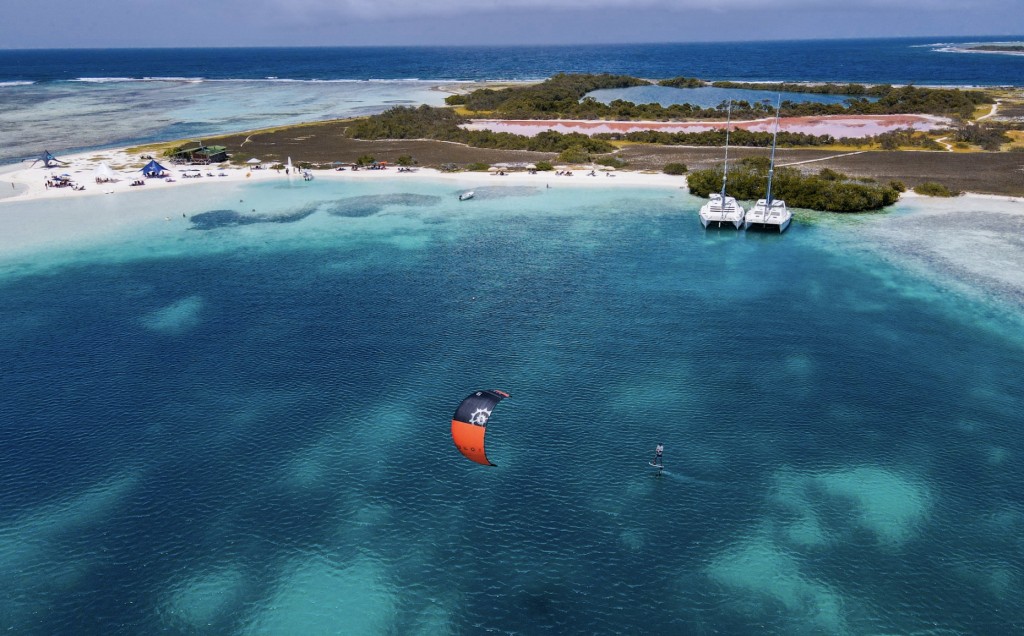 Located on Western Australia's Coral Coast, in the ultra-remote Cape Range National Park, Turquoise Bay is the kind of seaside spot that appeals to every kind of beachgoer. The bay is located just a few meters off Ningaloo Reef, which is home to more than 500 fish species.
Perfect for snorkeling, swimmers at the bay will love its warm, shallow waters. Also, paddle boarders will enjoy riding the protected bay's gentle waves. If rest and relaxation is all you're after, Turquoise Bay is the beach for you. Its pristine white sands are almost always deserted, making it feel like your own private stretch of uninterrupted paradise.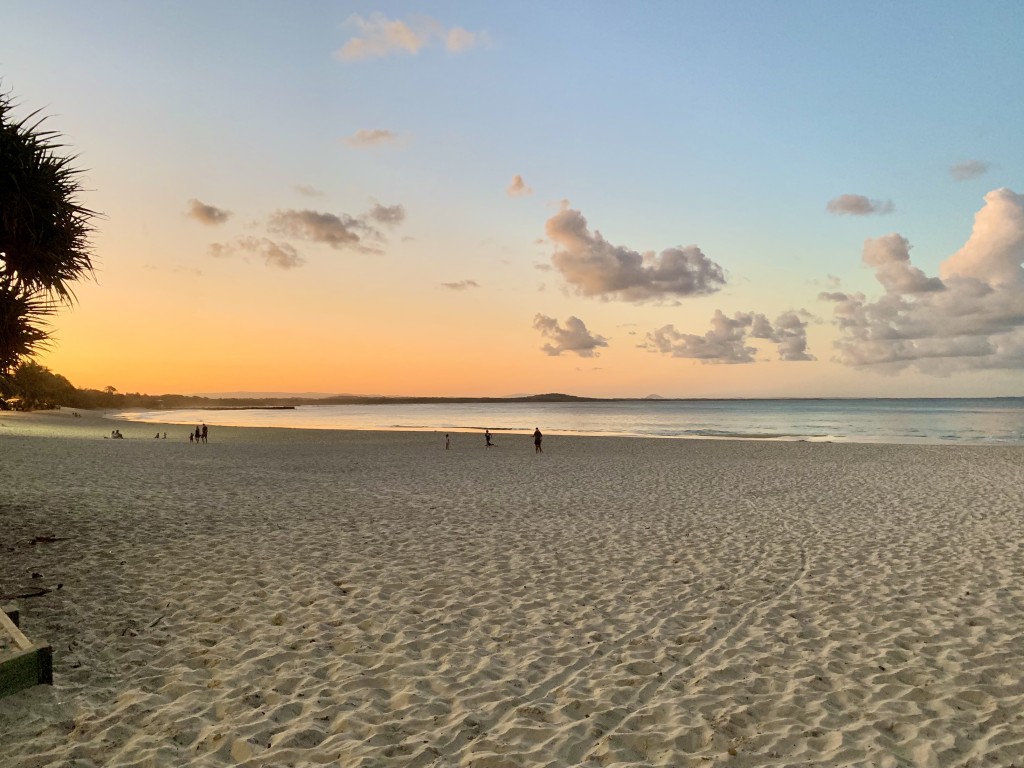 Though beautiful beaches are a dime a dozen on Queensland's Sunshine Coast, Noosa Main Beach is arguably the area's most popular. Located about two hours north of Brisbane on the Sunshine Coast, the beach is yet another instagrammable Australian seaside with its golden shore, turquoise waters, and swaying palms.
Patrolled by lifeguards every day of the year, Noosa main beach boasts ample facilities, and is conveniently located next to the popular Hastings Street shopping and restaurant area, making it great for family vacations. Plus, thanks to its sheltered, north-facing direction, the beach has a mild climate and gentle surf all year round.
Victoria's Bells Beach is one of Australia's best surf beaches. The world's best surfers meet here to compete in tackling massive sea waves during the Rip Curl Easter Pro, the world's longest-running surfing contest.
Surrounding high cliffs provide a dramatic backdrop to the beach's impressively large waves, which slow down and steepen over the reef-strewn shallows, creating spectacular surf. But the beach is not just a surfer's paradise. The sandy golden shores are perfect for sunbathing and admiring the superb coastal scenery.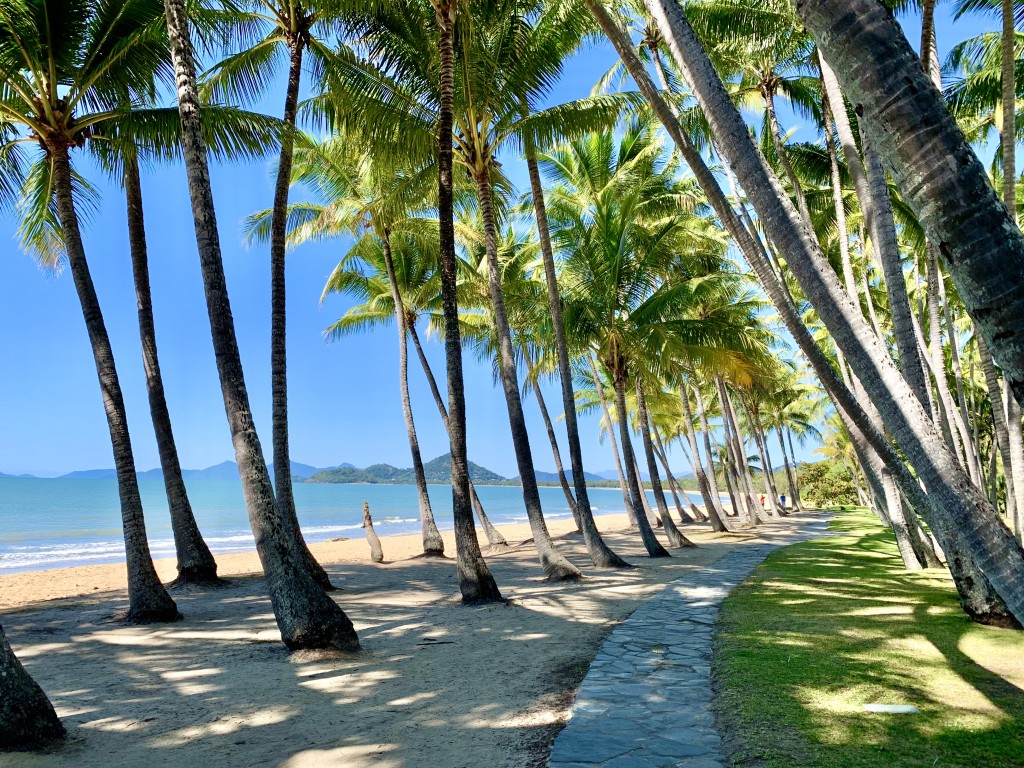 With its warm, turquoise water and palm-fringed shore, Palm Cove is quite similar in style to beaches in Hawaii. Located on the northern Queensland coast, just north of Cairns, Palm Cove is an ideal base for trips to the Great Barrier Reef and Whitsundays.
The beach has a tranquility that is similar to what is found in the Caribbean seasides, and is backed by restaurants, cafés, galleries, and boutique shops that give the otherwise-sleepy stretch of sand a buzzing, beach town vibe.
Lucky Bay is another one of Australia's whitest stretches of sand. This alluring, crescent-shaped bay is situated about 70 kilometers from Twilight Beach in Cape le Grand National Park.
Wildlife lovers will be in heaven here, as Kangaroos often lounge on its shores, posing for quintessential photo opportunities by visitors and beachgoers. Snorkeling, surfing, swimming, and fishing are all popular things to do along this wild stretch of coast. Also, you can drive your beach vehicles along the shore here, but be careful because the white sand is quite soft!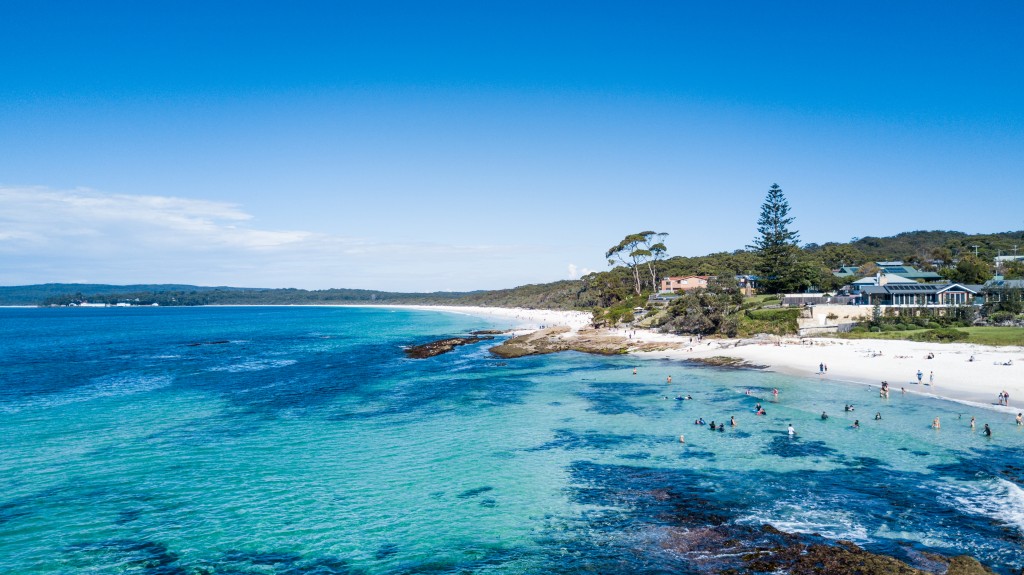 Fringing the Jervis Bay Marine Park, Hyams Beach is famous for its snowy-white, squeaky-fine sand. It's a popular weekend getaway from Sydney and a 2.5-hour drive south of the city.
Swimming, snorkeling, stand up paddle boarding, and fishing are popular things to do in the clear, blue waters, and it's also a beautiful spot to bask on the powder-soft sands. Bushwalking is also a popular thing to do here. Scenic trails lace the national park, including Hyams Beach Trail, also known as the Bird Spotter's walk, where you can look for colorful crimson rosellas and honeyeaters; interpretative signs help you identify the species.
White Sands Walk takes you along the powdery shores of this sublime stretch of coast. Whales migrate along here from May to November, and bottlenose dolphins are also frequently spotted. Despite the remote feel here, a little café serves snacks and drinks. Once you lay eyes on Hyams Beach's striking shores, you'll see why this is one of the best beaches in New South Wales.
Cossies Beach is an idyllic seaside spot with a ravishing stretch of sand on Direction Island in the Cocos (Keeling) islands. This South Pacific Islands beach is a beachgoer's dream: palm trees bristling above a bone-white sliver of sand, and luminous aqua water lapping softly on shore.
This remote Australian Territory of two atolls and 27 coral islands lies about a 4.5-hour flight from Perth. Bordered by lush coconut palms, this beguiling beach curves seductively out into the tropical turquoise sea, and you can snorkel among coral gardens and diverse marine life in crystal-clear waters.
The beach might feel remote and far away from civilization, but its beauty and serenity are unmatched. Eco toilets, wood-fired barbecues, and walking trails are the only signs of development. The beach is a popular anchorage for visiting boaters, and camping is allowed on the beach, but you need to bring all your own equipment and drinking water.
It might be difficult to access this remote cluster of islands, but that only adds to its allure. If you're in search of beauty, serenity, and a location that is far away from the urban hustle and bustle, then Cossies Beach should be your next beach box to tick.
Things to Consider Before Visiting Beaches in Australia
These are a few considerations to take into account before visiting beaches in Australia:
Understand the Weather: Australia's weather can be quite diverse, and conditions can change rapidly. Check the local weather forecast before you head to the beach. High winds can make the sea rough and dangerous.
Beware of Marine Life: Australia is home to a variety of marine life, some of which can be dangerous. Be aware of jellyfish, sharks, and other potentially harmful creatures. Some beaches may have nets or enclosures to protect swimmers from sharks.
Understand Rip Currents: Rip currents are powerful, narrow channels of fast-moving water. They are prevalent around the Australian coast and can be dangerous to swimmers and surfers. Learn how to spot a rip current and what to do if you get caught in one.
Sun Protection: Australia's sun is particularly strong. Always apply a high-SPF sunscreen, wear a hat, and try to avoid the sun during the peak intensity hours in the middle of the day.
Swim Between the Flags: At patrolled beaches, make sure to swim between the red and yellow flags. These areas are monitored by lifeguards and are the safest places to swim.
Stay Hydrated: It can get very hot on Australian beaches. Make sure to drink plenty of water to stay hydrated.
How Do We Pick Our Recommendations?
Our recommendations are carefully curated by a team of professionals who have a passion for exploring and experiencing the world. When selecting the Beaches in Australia, we conducted extensive research and engaged with local communities. Our team evaluated each beach based on many factors. Drawing from our collective experience of visiting numerous beaches, including those in Sydney. We are confident that the recommendations provided will contribute to an unforgettable d enjoyable day trip.
Conclusion
In conclusion, Australia's beaches are a treasure trove of natural beauty and adventure. They offer a unique blend of pristine sands, crystal clear waters, and diverse marine life that is hard to find anywhere else in the world.
Best Beaches in Australia
What are some of the top beach and island experiences in Australia?
Australia offers a wide range of beach and island experiences. From the golden stretch of Bondi to the white sand of Whitehaven, Australia's beaches are breathtaking. You can swim, surf, or simply soak it all in. Australia's islands are diverse and beautiful, offering luxurious resorts, remote and rugged outposts, and wide open spaces teeming with wildlife.
Can I snorkel and dive in Australia's reefs?
Yes, Australia is home to the largest reef system on the planet. While the Great Barrier Reef is a must-visit, it's not the only reef in Australia that deserves a spot on your bucket list. There are many epic coral reef systems to explore.
Are Australia's beaches family-friendly?
Absolutely. Australia's beaches are a great day out for all ages. They offer sun, sand, and surfing waves perfect for beginners. You can make a sand castle, sign up for a surfing lesson, or splash in the shallows. The whole family will love these kid-friendly beaches.
Can I interact with aquatic life in Australia's waters?
Yes, Australia's waters are full of unique aquatic creatures, from the platypus to the cuttlefish. You can get up-close to marine life in their natural habitat, swimming with sea lions and snorkelling with turtles.
What are some of the secret islands in the Great Barrier Reef?
The Great Barrier Reef boasts more than 600 continental islands, some of which remain under the radar. These secret Great Barrier Reef islands are as fun as they are beautiful, offering unexpected experiences.