Some of the country's most exciting and lively clubs can be found in Dallas, Texas. In Dallas, you may find a club that will meet your needs whether you're an experienced partygoer or a curious newcomer. In this metropolis, there are places for everyone, from sophisticated lounges to seedy dive pubs. You never know what new hot location will open up next because the Dallas club scene is always changing. Dallas clubs have a wide variety of music genres, from hip hop to country, and a variety of settings, from energized dance clubs to calm lounges.
And let's not forget about the drinks. From creative cocktails to craft beers and everything in between, Dallas clubs have got you covered when it comes to libations. So whether you're looking for a night of wild dancing, a chill spot to hang with friends, or a chance to see and be seen, Dallas clubs are the place to be. Get ready to paint the town red (or whichever color you prefer) and experience the excitement of the Dallas club scene.
[item_carousel id='199′ timeout='5′]
Our Recommendations On The Best Clubs in Dallas, TX
As we all know the phrase by now "Everything is bigger in Texas" similarly the nightlife is massive and vibey with amazing clubs to choose from. From the atmosphere to a variety of music, you could enjoy. So, we listed the best clubs you should enjoy while in Dallas, Texas.
In the center of Dallas, Texas, there is a prestigious nightclub called It'll Do Club. The club is renowned for its energizing ambiance, pulse-pounding music, and stellar DJ sets. It has become a popular spot for revelers seeking an exhilarating and memorable night in Dallas.
The club opened in 2011 and has since established itself as a mainstay of the Dallas nightlife scene. It is located in a former warehouse that has been renovated with an industrial-chic theme and outfitted with modern lighting and sound systems in addition to exposed brick walls and metal beams. The club's large dance floor is surrounded by inviting seating, making it the ideal place to socialize or dance the night away.
It'll Do Club is best known for its lineup of world-renowned DJs who spin a variety of electronic dance music genres, including house, techno, and trance. The club has played host to some of the biggest names in the industry, such as Mark Farina, DJ Harvey, and Felix Da Housecat, among others.
The music is guaranteed to get you moving and create a buzz of excitement throughout the club. The club has a strict dress code, which adds to the exclusivity and upscale atmosphere of the venue. The dress code requires that guests wear fashionable attire, including dress shoes, collared shirts, and dress pants for men, and cocktail dresses or stylish clubwear for women. The dress code is enforced to maintain the club's upscale and chic ambiance.
For those who wish to elevate their night, It'll Do Club also provides a VIP experience. VIP visitors get exclusive seating spaces, bottle service, and a separate entrance. The club's VIP service is recognized for providing great customer service and paying attention to every detail, making sure that visitors have an amazing experience.
All things considered, It'll Do Club is a must-go place for anyone hoping to take in the finest of Dallas' nighttime scene. It is a great choice for club-goers seeking an unforgettable night out due to its high-energy environment, stellar DJs, and upmarket surroundings. Whether you're from the area or are just passing through, a night at It'll Do Club is guaranteed to leave you with priceless memories.
The Nines is a well-known nightclub that is situated in the center of Deep Ellum, one of Dallas, Texas's most active and varied districts. Since its debut in 2015, the club has been providing fun for partygoers and has established itself as a mainstay of the Dallas nightlife scene. It is renowned for having a vibrant ambiance, contemporary music, and a cutting-edge sound system that can compete with the top nightclubs in the world.
The Nines' distinctive internal layout gives the space a contemporary and chic feel. The club has a modern LED lighting system that produces an immersive visual experience together with sleek, minimalist décor. There is plenty of room to dance, mingle, and take in the music thanks to the dance floor's size and the presence of VIP booths and lounge areas all around it.
The club is most well-known for its selection of EDM, which includes house, techno, and trance. People of various ages and backgrounds congregate at The Nines to dance and have a good time, drawing a varied clientele. The club's DJs are among the best in the business and have a knack for energizing and engaging the crowd all night long.
The Nines' concentration on technology is one of its distinctive qualities. Modern sound equipment at the club is intended to produce an immersive audio experience that can compete with that of some of the best nightclubs in the world. The club also boasts a sizable LED video wall that contributes to the mood by producing beautiful visual effects.
The Nines also offers a VIP experience for people who wish to make their night more special. Visitors who are VIPs receive private eating areas, bottle service, and a dedicated entrance. The club's VIP service is renowned for its exceptional customer care and attention to detail, making sure that guests have an incredible time.
All in all, The Nines is a cutting-edge club that is a must-visit for anyone looking for a chic and exciting night out in Dallas. The perfect ambiance will get you moving and leave you with treasured memories when modern architecture, state-of-the-art technology, and top-tier DJs come together. Whether you are a local or an out-of-town guest, a night at The Nines should not be missed.
The upscale nightclub Club VIVO is situated in the center of Dallas, Texas. The club is a favorite among partygoers hoping to have an incredible night out since it has an atmosphere that is unsurpassed by any other club in the city.
With a contemporary design and luxurious furnishings that ooze refinement and elegance, Club VIVO's interior is created to make an impression. Modern lighting and music systems create an electrifying environment on the club's roomy dance floor, which is ideal for dancing the night away.
Also, the club features several VIP rooms where patrons can order bottle service and have more private time with their friends. These VIP rooms feature comfortable seating and exclusive access to the club's amenities to satisfy even the most discriminating tastes.
The bar at Club VIVO is one of the hotel's most outstanding features; it has a wide variety of high-end drinks, wines, and spirits. The mixologists at the club are masters at creating delectable drinks that are also artistically attractive. The bar at Club VIVO is certain to offer something to suit your taste, whether you prefer traditional cocktails or more contemporary concoctions.
The club also has a roster of well-known DJs from across the world who play the hottest songs of the moment, keeping the dance floor crowded and the energy high all night long. Regular themed parties and events are held at the club, which enhances the already dynamic and vibrant ambiance.
Club VIVO is a dynamic location for both business and plays because of its diverse daytime offerings in addition to its vibrant evening. The club offers an opulent and sophisticated setting for business meetings and events with several private rooms that can be rented out.
Also Read: Affordable Getaways: 10 Budget-Friendly Day Trips from Houston.
In the center of Dallas, Texas, is a well-known nightclub called Stars and Spirits. The best in entertainment, music, and beverages are combined to provide a distinctive and upmarket experience. The club, which is located in the hip Bishop Arts District, is well-known for its energetic ambiance and first-rate service.
No other Dallas nightclub can compare to the upmarket and sophisticated environment that Stars and Spirits provide. Warm lighting, luxurious seats, and an art deco bar are all features of the interior's elegantly combined modern and vintage design. The club also features a sizable patio outside with a beautiful view of the Dallas skyline.
The nightclub has an amazing roster of DJs, both local and foreign, and a cutting-edge sound system. Afrojack, David Guetta, and Armin van Buuren are just a few of the top performers who have performed at the club. Everyone will be able to dance here because of the variety of music, which includes both current hits and timeless classics.
The great beverage selection at Stars and Spirits is well known. A large selection of fine wines, cocktails, spirits, and beers is served in the club's full-service bar. A personalized drink can be made to suit a customer's preferences by highly competent bartenders.
Stars and Spirits is renowned for its superior customer service and focus on the little things. The club's staff goes above and beyond to make guests feel welcome and taken care of. To guarantee everyone's safety within the club, the administration also keeps strong security measures in place.
Stars and Spirits has an upmarket, current dress code. Visitors to the club are expected to dress suitably, and the management maintains the right to refuse access to anyone who does not comply. While ladies are urged to dress elegantly and stylishly, men must wear formal shoes and collared shirts.
Last but not least, Stars and Spirits is among Dallas's greatest nightclubs, offering a unique and upscale experience that is unmatched by any other nightclub in the city. The club is a must-go to place for anyone looking for a fun-filled evening of entertainment in Dallas because of its upmarket decor, state-of-the-art sound system, fantastic DJ roster, and first-rate service.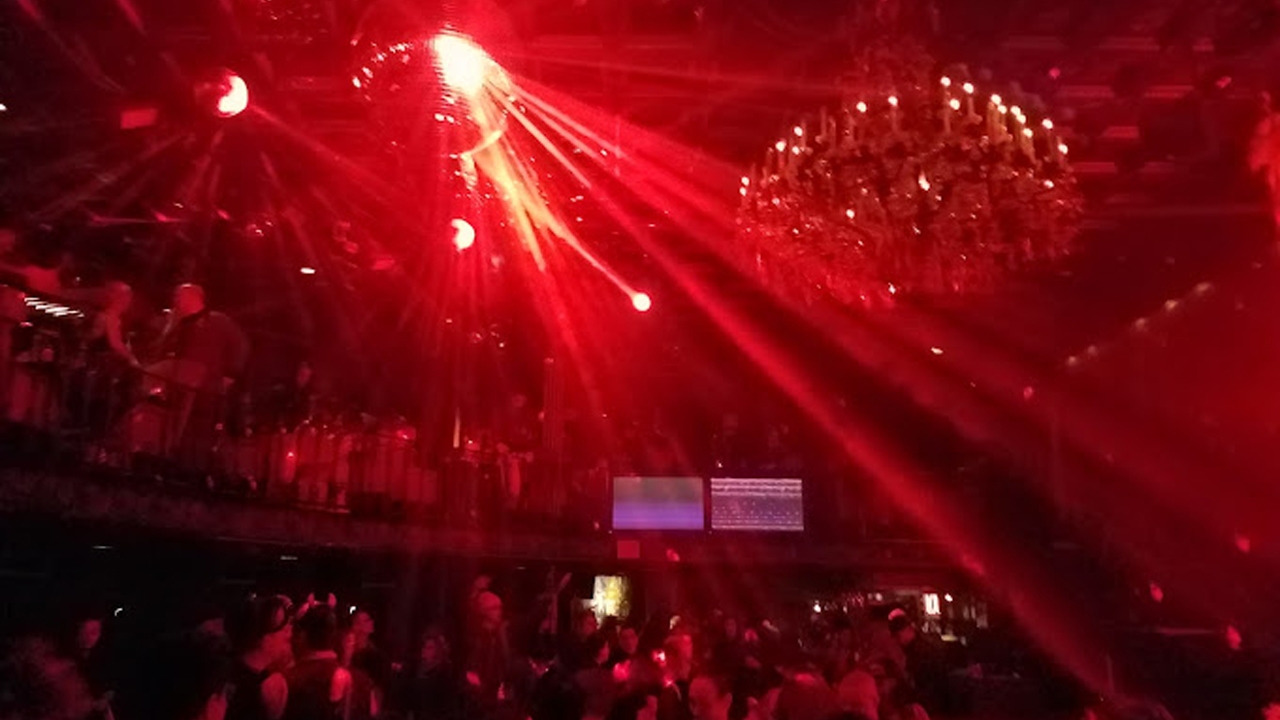 In the center of Dallas, Texas, there is a well-known nightclub called The Church. Contrary to its name, The Church is not a place of worship but rather a chic dance club that draws partygoers from all over the city.
The nightclub is renowned for its distinctive ambiance and décor, which draws its inspiration from Gothic architecture and religious iconography. The club's interior is decorated with stained-glass windows, towering columns, and vaulted ceilings, which together give the space a cathedral-like feel.
The Church is renowned for its gorgeous architecture as well as its exhilarating dance events, where some of the best DJs in the city spin a wide range of musical styles, including electronic, techno, and house. The club stays open until the wee hours of the morning, making it a well-liked hangout for partygoers.
Despite not being affiliated with any religion, The Church does have a sense of belonging and camaraderie that is comparable to that of a church. Many members view the club as a second home where they may unwind and mingle with friends in a friendly and welcoming setting.
The Church has not always been without controversy, despite its fame and success. Several religious organizations have previously criticized the club for its objectionable décor and moniker. The Church has long insisted that its purpose is to celebrate art, music, and community rather than serve as a place of worship.
Overall, Dallas, Texas's The Church is a distinctive and entertaining nightlife location. It has become a well-liked destination for both locals and tourists due to its magnificent design, exciting dance parties, and sense of community. The Church is unquestionably worthwhile a visit, regardless of whether you are a devoted churchgoer or just seeking for a great night out.
Must Read: Beyond the Surface: Explore Canyon Lake's, Unknown Wonders.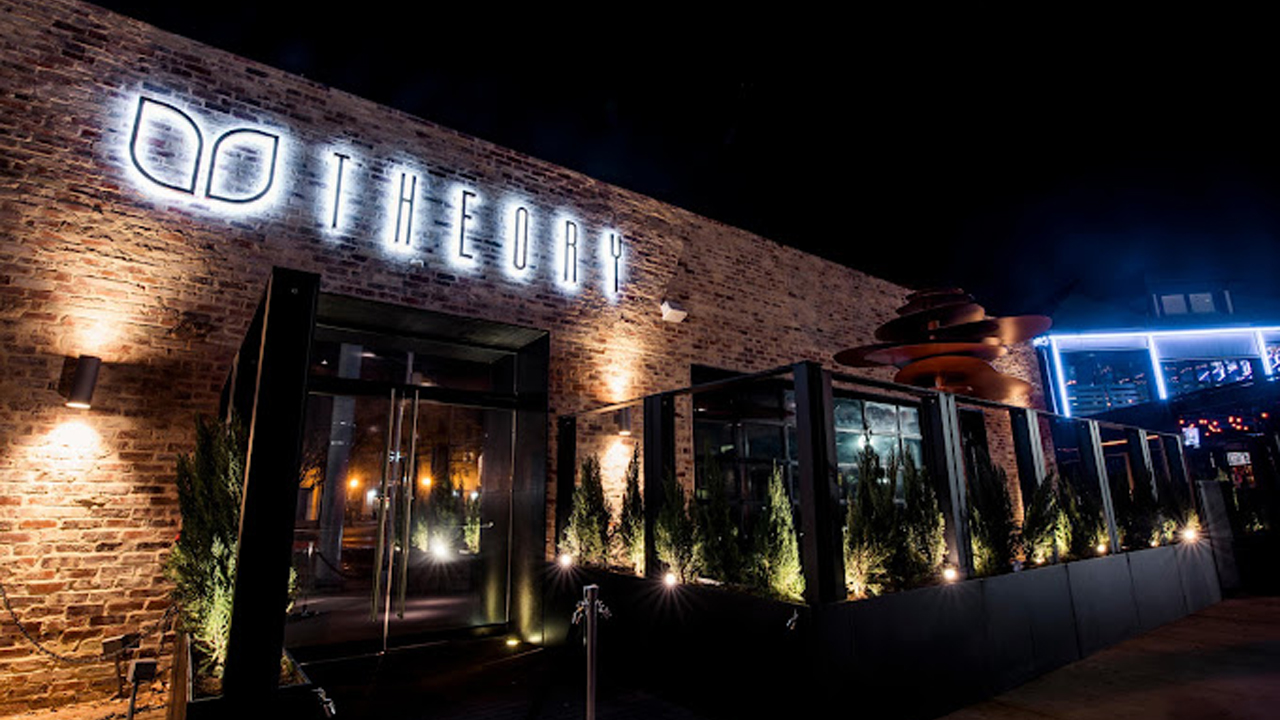 In the center of Dallas, TX, Theory Nightclub Uptown is a hip and upmarket nightlife attraction. Modern lighting and sound equipment give guests an immersive experience at the club, which is recognized for its amazing audio and visual setup.
With a sleek and contemporary design that blends aspects of industrial chic, the club has a posh yet edgy vibe. The large dance floor is encircled by comfortable seating spaces, providing guests with the ideal vantage point to take in the crowd's enthusiasm while maintaining their privacy.
The amazing lineup of resident DJs and top-tier acts at Theory Nightclub Uptown is one of its distinguishing qualities. Both emerging local talent and well-known foreign DJs like Tiesto, Kaskade, and Armin van Buuren have performed at the club. Hip-hop and electronic dance music are both included in the club's musical programming, guaranteeing that there is something for everyone.
The VIP experience at Theory Nightclub Uptown is an additional attraction. Several VIP packages, such as bottle service, exclusive tables, and personal attendants, are available at the club. VIP visitors also enjoy access to the club's private spaces, including the rooftop lounge with its breathtaking views of the Dallas cityscape.
From corporate gatherings to birthday parties, Theory Nightclub Uptown has established itself as a popular venue for special occasions. The club's team of event planners is committed to providing visitors with individualized care and attention to detail, resulting in distinctive and unforgettable experiences.
Theory Nightclub Uptown offers a variety of evening options in addition to being a flexible venue for events throughout the day. The club is the perfect location for weddings, corporate celebrations, and other private meetings thanks to its roomy layout and contemporary style. The location offers flexible packages with cuisine, AV equipment, and event planning services.
In conclusion, Theory Nightclub Uptown should be on anyone's list of must-visit Dallas entertainment destinations. The club delivers an immersive and unforgettable experience because of its excellent audio and visual setup, world-class artists, and VIP experience. The Theory Nightclub Uptown will go above and beyond your expectations, whether you're looking for a night out with friends or organizing a special occasion.
Things To Consider Before Choosing a Club in Dallas, Texas
Dress Code — Considering the dress code before choosing a club in Dallas, Texas is important for several reasons. Firstly, many clubs have a dress code policy that they strictly enforce for entry. If you show up to a club not dressed appropriately, you may be denied entry, which could be a frustrating and disappointing experience. Additionally, the dress code can give you an idea of the type of atmosphere and crowd you can expect at the club. If the dress code is formal or upscale, you can assume that the club will have a more sophisticated atmosphere with a more mature crowd. Conversely, if the dress code is casual or relaxed, the club may have a more laid-back vibe with a younger crowd.
Crowd and Atmosphere — Before choosing a club in Dallas, TX, you should think about the clientele and ambiance. Your overall experience at the club may be significantly influenced by the audience and environment. A club may have a classy, sophisticated crowd or a relaxed, informal environment. You can select a club that best suits your interests and expectations for the evening by taking the audience and environment into consideration. You might want to pick a club with a younger, more vibrant crowd if you're looking for a more laid-back and informal night out. On the other side, if you're searching for a more upscale and sophisticated experience, you might choose to pick a club with a more sophisticated and older clientele.
There are various reasons why you should put safety and security first when selecting a club. Your safety should always be your top priority while going out.
Safety and Security — First off, visiting a club entails some inherent dangers, including the possibility of theft, violence, and other criminal activity. Clubs that have effective safety and security measures, such as security guards, metal detectors, and video cameras, can serve to dissuade potential criminal activities and offer patrons a safer environment. Second, huge crowds and drinking alcohol both raise the possibility of mishaps and injuries like falling or being crushed in a stampede. Clubs with effective safety measures in place, such as sufficient lighting, properly marked exits, and emergency response procedures, can assist in reducing the risk of accidents and injuries.
Type of Music — The style of music played at a club should be a factor when selecting one in Dallas, Texas. This is because the music can have a big effect on how the night goes overall. Any individual may have a preferred kind of music played at a club. Choose a club that plays the music you like to ensure that you have a good time if you have a particular musical preference. The mood of the club may be influenced by the music. A dynamic and high-energy atmosphere can be created with the right music, whilst a drab and unwelcoming one can be created with the incorrect music. Selecting a club with the proper music can improve and make the experience more pleasurable.
How We Pick Our Recommendations
With some help from our amazing survey team in Texas and some of the previous partygoers, we were able to list the best clubs you should party with your friends and family to elevate your nightlife experience and your stay in Dallas, TX. While in Texas our team was to cover Guide To The Best BBQ In Dallas.
Ultimate Guide For Top-Ranked Clubs in Dallas, TX - FAQs
Is there lively nightlife in Dallas?
Dallas is a city with no shortage of activities after sundown. Make sure your Dallas plans include a night out, whether it be for live music or cocktails on the rooftops.
How would you rate Dallas's nightlife?
Dallas is the ninth finest party town in the country, boasting 1,056 bars, 100 music venues, and 77 dance clubs.
What draws people to Dallas?
For Southwest, Dallas is the top center for banking, finance, and trade, and there are about 6,000 business headquarters there. The city is also a bustling hub for airline services and a convention center.