Nagar Valley is a hidden gem that offers awe-inspiring sights, a vibrant culture, and a variety of wildlife. Unlike its more famous neighbor, the Hunza Valley, Nagar Valley remains untouched by the usual tourist hustle. If you're someone who craves adventure and wants to experience something truly authentic, then guess what? This valley is calling your name. Let's delve deeper into what this incredible location provides and discover some outstanding spots you shouldn't overlook.
Nagar Valley Hunza
Nagar Valley (also called Nagar Khas and once known as Broshal) is located in the Nagar District of Gilgit Baltistan. It's situated around 15 kilometers away from Hunza Valley and approximately 105 kilometers from Gilgit City.
Nagar District was formed in 2015 by dividing Hunza Nagar District. The Hunza River now separates Hunza and Nagar. The key villages in Nagar Valley include Sikardarabad, Gulmit, Hispar, Chalt Valley, and Hooper. People here speak languages called Burushaski and Shina. Sixty percent of the total Brusho population resides in Nagar.
This lovely valley resides among lakes and mountains, which provides a home to well-known peaks like Rakaposhi, Rush Peak, Diran Peak, and Golden Peak (Spantik Peak). Standing tall with pride, Rush Lake is Pakistan's tallest alpine peak and secures the 27th rank worldwide for lake elevation. The mountains of Nagar are a refuge for endangered animals like the Marco Polo sheep, brown bear, wolves, and snow leopard.
5 Best Places to Visit in Nagar Valley
In addition to these impressive peaks, the Nagar Valley is a treat for the eyes with its gorgeous green valleys, charming towns, villages, and hidden glacial lakes. Adventurers and keen trekkers are familiar with Nagar's fame. The place provides breathtaking views of the Karakoram mountains and valleys. Let's explore some well-liked spots to visit in the Nagar Valley:
Hispar Glacier
Hispar Glacier is a place where you can experience the wonder of nature in its purest form. It is a long ice sheet that spans 49 kilometers and connects with another ice sheet called Biafo Glacier from a different region. They are joined by a high and scenic pass called Hispar-La, which rises to 5,128 meters above sea level.
If you follow the trail to Hispar Lake, you will discover a hidden treasure called Snow Lake. This is an adventure that starts in Baltistan at Biafo Glacier and ends at Hispar Glacier in Nagar Valley. When you're at Hispar Glacier, you have some great options:
Enjoy an Awesome Trek: Take a cool hike to see gigantic mountains. You'll even walk to Snow Lake and be ready because it's a bit challenging.
Conquer Impressive Peaks: If you like climbing, try going up tough mountains like Pumari Chhish and Kanjut Sar.
Discover Rare Animals: Keep an eye out for special animals like the Himalayan bear, Markhor, and the snow leopard. Remember that you'll need patience and good binoculars to spot them.
Rush Lake
Rush Lake can be reached by trekking over the Hoper Glacier in Hoper Valley. It takes about 3 to 4 days to trek to this wonderful place.
The lake offers stunning views of the surrounding mountains, like Miar Peak, Spantik (Golden Peak), Laila Peak, Ultar Sar, Phuparash Peak, Malubating Peak system, and Khunyang Chhish. There's also Rush Pari Peak next to the lake, which is 5,098 meters high, and pretty easy to reach its summit. If the weather is clear, you can even see Hipar La and K2 from the top of Rush Pari Peak. Our travel team visited this stunning spot and found these to be the best activities to enjoy here:
Trekking: Walk to Rush Lake from Hopar Valley through glaciers. Although the journey is challenging, the incredible mountain views make it entirely worthwhile.
Camping: Set up camp by the lake for a peaceful experience. You can bring your own gear or rent from local company Rush Lake Treks And Tours.
Photography: Capture Rush Lake's beauty, especially at sunrise and sunset. You can take photographs of animals like ibexes and snow leopards too.
Fishing: Try fishing for trout in the lake. Make sure to bring your gears, so you can cook your catch over a fire without any problem.
Stargazing: Enjoy clear nights at Rush Lake. You can catch stars, and planets, and hear local star stories from guides.
Hopar Glacier (Bultar Glacier)
Nagar, there's a cool place called Hoper Valley with a big glacier named Hoper Glacier. You can easily drive there, so no tough walking is needed. You can actually step onto the icy glacier, which is pretty exciting. And you know what? There are two more glaciers nearby called Barpo Glacier and Mier Glacier.
They're a bit tougher to get to and involve some walking. But don't worry, you can either enjoy the view from far away or go on a tour with a guide to see them up close. In Hoper Valley, you also have the chance to engage in various other activities like:
Village Experience: Connect with friendly locals, learn about their culture, and traditions, and enjoy their tasty food.
Boat Ride at Hoper Lake: You can Relax on a boat, and soak in the calm and scenic beauty of the lake and its surroundings.
Camping Adventure: Set up camp near Hoper Glacier or Hoper Lake for a refreshing night under the stars, experiencing the valley's tranquility.
Rakaposhi Base Camp
The Rakaposhi Base Camp trek takes you to a grassy spot below the huge Rakaposhi Mountain. This mountain is super tall and ranked as the 27th highest in the world. The camp sits at 3500 meters above the sea. This mountain is considered special due to its huge gap of more than 5,000 meters between its bottom and top. That's why it feels extremely tall.
It's also famous for snow and ice falling down (avalanches), making climbing risky. People at the base camp hear avalanches often, but they are safe. The Rakaposhi Base Camp trek is one of the simplest hikes in the Karakoram Range. If you ever get the opportunity to visit this place in your lifetime, be sure to partake in these activities to maximize your trip:
Trekking: This is the best place for people who love trekking and want to take in the amazing sights of the towering 7,788-meter-high peak and the beautiful Minapin glacier.
Adventure Sports: Depending on the season and local offerings, activities like rock climbing or rappelling might be available for those seeking more adventure.
Reflection and Meditation: The tranquil environment is perfect for moments of introspection, meditation, or mindfulness. Further, you can read, listen to music, and even write whatever you want.
Camping: Camping at the base camp can be a rewarding and memorable adventure. This will give you the chance to connect with nature and enjoy the serene environment of the Karakoram Range.
Gappa Valley Nagar
Gappa Valley is a captivating tourist spot in Gilgit-Baltistan's Nagar District. It's a true haven for trekking lovers and those searching for tranquility amidst nature's embrace. This valley has forests, water fountains, big grassy fields, yummy local food, friendly people, and amazing views of the Rakaposhi mountain.
You can find this valley right at the start of the Nagar police checkpost. To get there, the best way is to go through Chahlat Bala. It takes around one and a half hours to travel from Gilgit city to this wonderful place. After carefully considering feedback from various individuals, we have curated a list of the most recommended activities below:
Walk and Explore: You can go for a walk on a special path from Gappa Valley to Naltar Valley. It's about 3 kilometers long and starts at District Nagar Check Post at KKH. You can use a tough jeep or a regular car to travel on this path.
Night Adventure: If you like excitement, try walking at night! In 5 hours, you can walk from Chaprote Valley to Gappa Valley. It's like a secret journey under the stars. And if you're really brave, take a walk up the steep path to Shani Peak for even better views.
Shani Peak Beauty: Going up to Shani Peak from Gappa Valley is a bit tough, but the view from the top is amazing. It's a short one-hour climb or maybe even less. When you reach the top, you'll see a wide and incredible view that will leave you speechless.
Borith Lake
Borith Lake is a beautiful high-altitude lake situated in Nagar Valley, near the village of Borith. This serene lake is one of Nagar Valley's hidden gems and offers a tranquil and picturesque setting for travelers. Borith Lake is renowned for its breathtaking natural beauty. It is surrounded by snow-capped peaks of the Karakoram Range, creating a stunning backdrop for the lake.
Here's more about Borith Lake and the activities you can enjoy there in the Nagar Valley:
Birdwatching: Borith Lake is a haven for birdwatching enthusiasts, particularly during the migratory seasons. Many bird species, including waterfowl and migratory birds, can be spotted here. The lake's peaceful surroundings and the presence of various bird species make it an excellent place for bird photography and observation.
Nature Walks and Hiking: Surrounding Borith Lake, you'll find pristine landscapes and meadows that are great for short nature walks and hikes. Exploring the nearby areas on foot allows you to immerse yourself in the natural beauty of Nagar Valley and discover hidden gems.
Camping: Camping by Borith Lake can be an unforgettable experience. Setting up a campsite near the lake allows you to appreciate the tranquility and pristine beauty of the area fully. Camping here also offers a unique opportunity for stargazing on clear nights, as the remote location minimizes light pollution.
Local Interaction: Borith village is nearby, and you can interact with the local Balti people to learn about their culture and way of life. Visiting the village can add a cultural dimension to your trip.
Interesting Read: Which lake emerged in Hunza Valley?
Festivals You Don't Want To Miss
So, you've made up your mind to visit Nagar Valley, and you're wondering about the must-attend festivals there. Here are the best two festivals in Nagar Valley that you should definitely be a part of. This way, you can maximize your experience during your trip.
Ginani Festival
The Ginani Festival is a truly special occasion in Nagar Valley, Pakistan. It's not only a celebration of the harvest but also a new year's festival. It holds deep meaning and historical significance for the locals. Typically occurring during the summer, around June 21st, when the days are longest.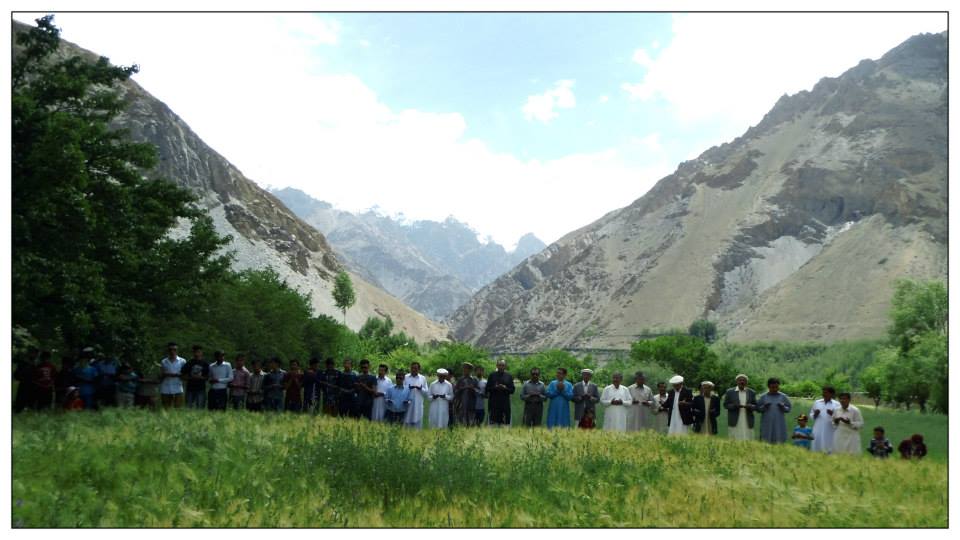 One of the most mesmerizing sights during this festival is the traditional folk dances and songs performed by the locals. Wearing colorful clothes, they move gracefully to the beat of ageless music. The songs, voiced in various languages, convey their feelings and beliefs.
An equally vital aspect of the festival is the exchange of gifts. People offer each other items like fruits, nuts, grains, and dairy products. These gifts represent the abundant harvest and good luck.
Baba Ghundi Festival
Every year, the festival happens at the special place of Baba Ghundi (a respected Sufi saint). People gather to honor his efforts to spread Islam in the area. During the festival, many interesting things happen. There's a special night for Sufi activities, which connects people to the spiritual side.
People also have exciting Buzkashi competitions, where they do horseback wrestling. Further, there are thrilling polo matches too, where teams compete. The festival also has a traditional sword dance, which is a historic performance.
Visitors can also try a Yak Safari and race. This is a unique way to experience the region's animals. Moreover, delicious traditional food fills the air, letting guests taste local flavors. And as the music of folk Wakhi fills the surroundings, the festival comes alive with the culture.
4 Problems in Nagar Valley and Solutions
While encountering challenges resulting from diverse cultures, locations, and surroundings, we've identified four primary issues. If you're planning a trip to Nagar Valley, it's essential to take these factors into account:
Unpredictable Weather
From December to February, there's a high chance of snowfall. Moreover, the Naran Babusar Top route might be shut down when there's heavy snow from November to June. So, before you go, check the weather forecast and bring the right clothes.
Spring (March to May)
Spring is one of the most pleasant times to visit Nagar Valley.
Temperatures gradually warm up, and the valley starts to come alive with blossoming flowers and greenery.
Daytime temperatures range from 15°C to 25°C (59°F to 77°F), making it a comfortable time for outdoor activities.
Summer (June to August)
Summer in Nagar Valley is warm but not excessively hot in the lower elevations.
Daytime temperatures in the valley can reach 30°C to 35°C (86°F to 95°F).
In higher-altitude areas, temperatures remain cooler, making it a popular time for trekking and mountaineering.
July and August may bring occasional rain showers, so it's a good idea to carry rain gear.
Autumn (September to November)
Autumn is another excellent time to visit Nagar Valley, with clear skies and pleasant weather.
Daytime temperatures start to cool down from the summer highs.
This is a popular time for treks and outdoor activities, as the landscapes are colorful with autumn foliage.
Winter (December to February)
Winter in Nagar Valley can be harsh, especially at higher elevations.
Temperatures in the valley can drop below freezing, while in the mountains, they can plummet well below freezing, and heavy snowfall is common.
Many mountain passes and high-altitude areas become inaccessible during this season. If you plan to visit in winter, be prepared for extreme cold and challenging travel conditions.
Health Issues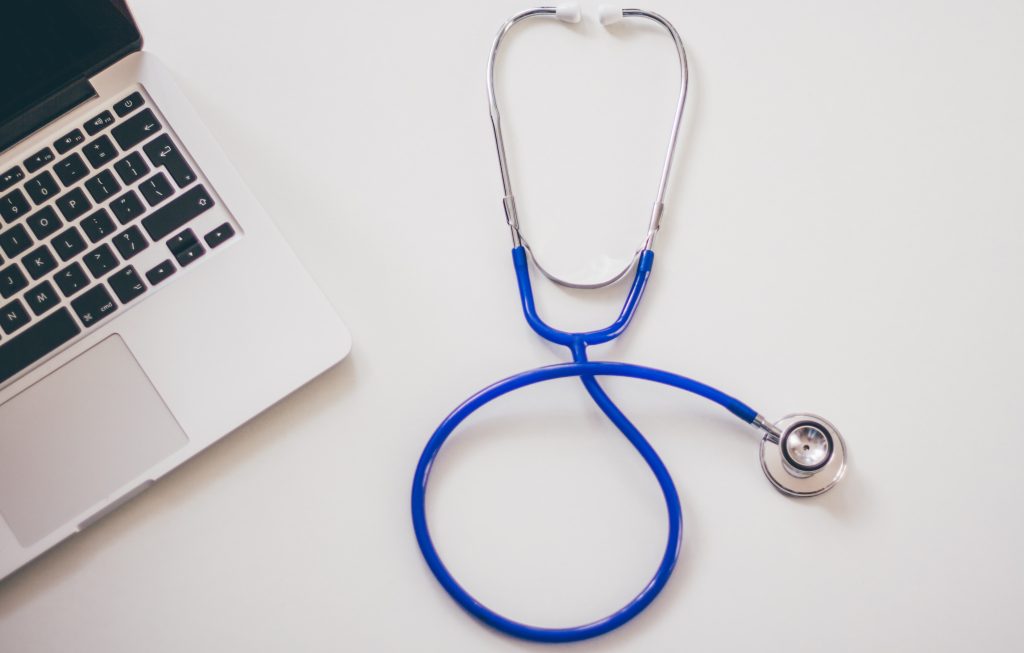 Exposure to high altitudes can lead to problems like acute mountain sickness, headaches, nausea, and tiredness. It's best to acclimate slowly, stay hydrated, avoid alcohol and tobacco, and promptly seek medical help if these symptoms arise. Remember to pack your essential medicines from any major city on your way as you may not get your required medicines at Nagar Valley.
Limited Facilities
In some places, there are limited and basic facilities. Travelers shouldn't expect luxury accommodations or fancy restaurants in remote villages. Further, it's important to show respect for local customs and traditions. Avoiding offensive behavior is a must.
Security Issues
Security can be uncertain in certain parts of Gilgit-Baltistan. Avoid political or religious gatherings and follow local authorities' advice. When you arrive in Nagar Valley, register with the nearby police station or tourism office.
Conclusion
Nagar Valley is tucked away in the heart of nature's beauty and beckons adventurous souls seeking a glimpse of authenticity. With its awe-inspiring landscapes, cultural riches, and abundant wildlife, this hidden gem offers a serene escape. Nagar Valley is a treasure trove to explore from towering peaks to the serene lakes. Whether you're conquering peaks, trekking through glaciers, or immersing yourself in local festivals, Nagar Valley promises an unforgettable experience.