For all coffee enthusiasts, we understand that your day doesn't truly begin until you've savored that first cup of coffee. If you're planning a visit to Culver City in California and are concerned about where to find your coffee fix, don't worry. We've got you covered with a concise guide to the best coffee spots in Culver City.
This guide will simplify your search for the finest coffee places, ensuring you can enjoy your favorite brew without missing a beat.
Best Coffee Places in Culver City
These places serve excellent coffee, made according to your preference and with the right bittersweet ratio. Let's know more about them below.
Cognoscenti Coffee
As soon as you step into Cognoscenti Coffee, you will encounter the pleasant smell of freshly brewed coffee. They have a lovely staff who will make you a perfect cup of coffee.
Moreover, they have a nice variety of coffee, such as Double Espresso, Drip Coffee, Americano, Cortado, and much more. The place has something for every type of coffee lover.
You can also have other beverages, like Iced Tea, Iced Chai Latte, Cold Brew, etc. Overall, the coffee shop has an aesthetic vibe that you will love. In addition to the amazing coffee at Cognoscenti Coffee in Culver City, you can also indulge in some much-needed pampering during your trip.
Address:

Arts District of Culver City 6114 Washington Blvd Culver City, Ca 90232.

Specialties: Cold brew, chai latte, iced americano

.
Blue Bottle Coffee
Here, you will experience coffee like never before. At Blue Bottle Coffee, you will find upscale coffee, pastries, brewing equipment, and coffee beans.
Thus, they make freshly brewed coffee for their customers to provide a premium experience. Using the slow drip method to brew the coffee, they ensure that every cup is served correctly.
Plus, the place is quiet and peaceful to kickstart your mornings on a fresh note. And, they make the best organic coffee with raw mocha and frothy organic milk.
Address:

8301 Beverly Blvd, Los Angeles, CA 90048-2607.

Specialties: Latte and organic coffee.
The Conservatory for Coffee, Tea, and Cocoa
They have an elegant interior and a comfortable dining area. Thus, you can have a chat while sipping on your piping hot coffee.
The coffee selection at The Conservatory is fantastic. You can choose from an array of whole bean coffees, such as Organic French Roast, Organic Espresso Blend, and Organic Italian Roast, among others.
On the other hand, their latte collection is a must-try. Featuring flavorful lattes like Hazelnut, Tea, and Vanilla, this cafe does it like no other.
Address: 10117 Washington Blvd. Culver City, CA 90232.
Specialties: Whole bean coffee, lattes, and baked goods.
Klatch Coffee
It is a unique coffee place that provides free WiFi. Therefore, you can come to this nice cafe to get your work done while enjoying their perfectly blended coffees.
Klatch has been operating since 1993, this family-owned place has an extensive menu. You can have Espresso, Cappuccino, Latte, Macchiato, and more. Each cup is made to the next level of taste for your palate.
In addition, they also have hand-scooped shakes so that you can beat the intense summer heat with this luscious beverage.
Address: 1 World Way, Los Angeles, CA 90045, United States.
Specialties: Lattes, and hand-scooped shakes.
Tanner's Coffee Co.
Tanner's has superb coffee that will blow you away with its rich texture and delicious taste. They have a huge variety of frothy coffees, and you can try a new one every day.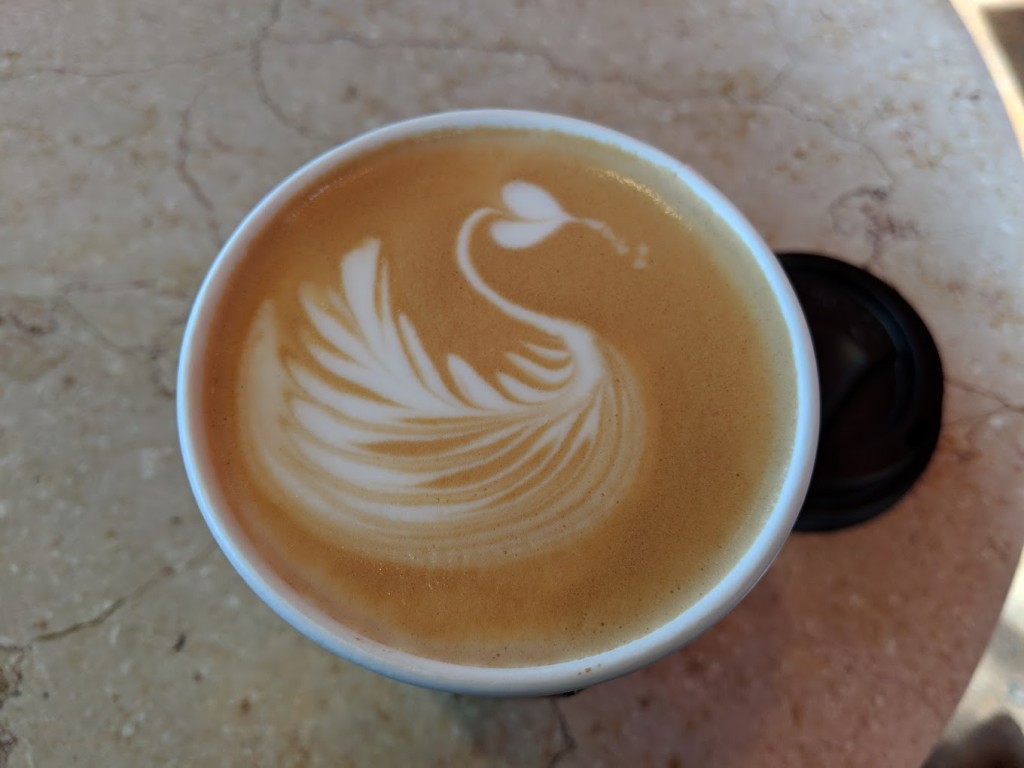 Apart from that, you will meet a helpful staff who will guide you in detail through your order. As a result, you can pick out their best items.
The menu includes Espresso, Mocha, Latte, Tea, and so much more. They also have breakfast sandwiches, pastries, bagels, and cakes for a quick bite along with your coffee. All these varieties make it the best coffee in Culver City.
Address: Tanner's Coffee Co, 4342 Sepulveda Blvd, Culver City, CA 90230, United States.
Specialties: Blended blue matcha, hazelnut latte, and peanut butter blended.
Recommended Read: Best Spots For Camping in Laguna Beach
Goodboybob Coffee Roasters
Once you visit this coffee shop, you will keep coming back for more. They serve authentic coffee with the right balance of flavors so that nothing tastes too extreme.
Moreover, they have a wide collection of purely brewed coffee that you will fall in love with. The menu includes Americano, Espresso, Drip Coffee, Latte, and Cappuccino. No matter which type of coffee you order, the taste and texture will not disappoint you.
Additionally, they have a great staff who will treat you right. They will carefully listen to any instructions you may have to make a cup of coffee that you like. Therefore, this can be the best coffee place in Culver City.
Address: 9355 Culver Blvd, Culver City, CA 90232, United States.
Specialties: Coffee, latte, chapatis, pastries.
MillCross Coffee Bar and Kitchen
Excelling in the craft of coffee, Millcross Coffee Bar is a great coffee place in Culver. You will have plenty of options to choose from and every coffee on their menu is absolutely wonderful.
Moreover, the best part about this bar is that it offer an outdoor seating option. Hence, you can sit here and relax your mind, watching the hustle of Culver City as you sip on the delicious cup of coffee.
They have Cold Brew, Batch Brew, Cafe Creme, Cortado, Americano, and many more to choose from. You can also stay here for a delectable breakfast or brunch.
Address: 11050 Washington Blvd, Culver City, CA 90232.
Specialties: Affogato, maple pecan latte, and iced coffee.
Philz Coffee
Specializing in custom-blended coffee, tea, and other beverages, this coffee shop will make an excellent pick. They have a kind staff who will cater to all your coffee-related needs in the right way.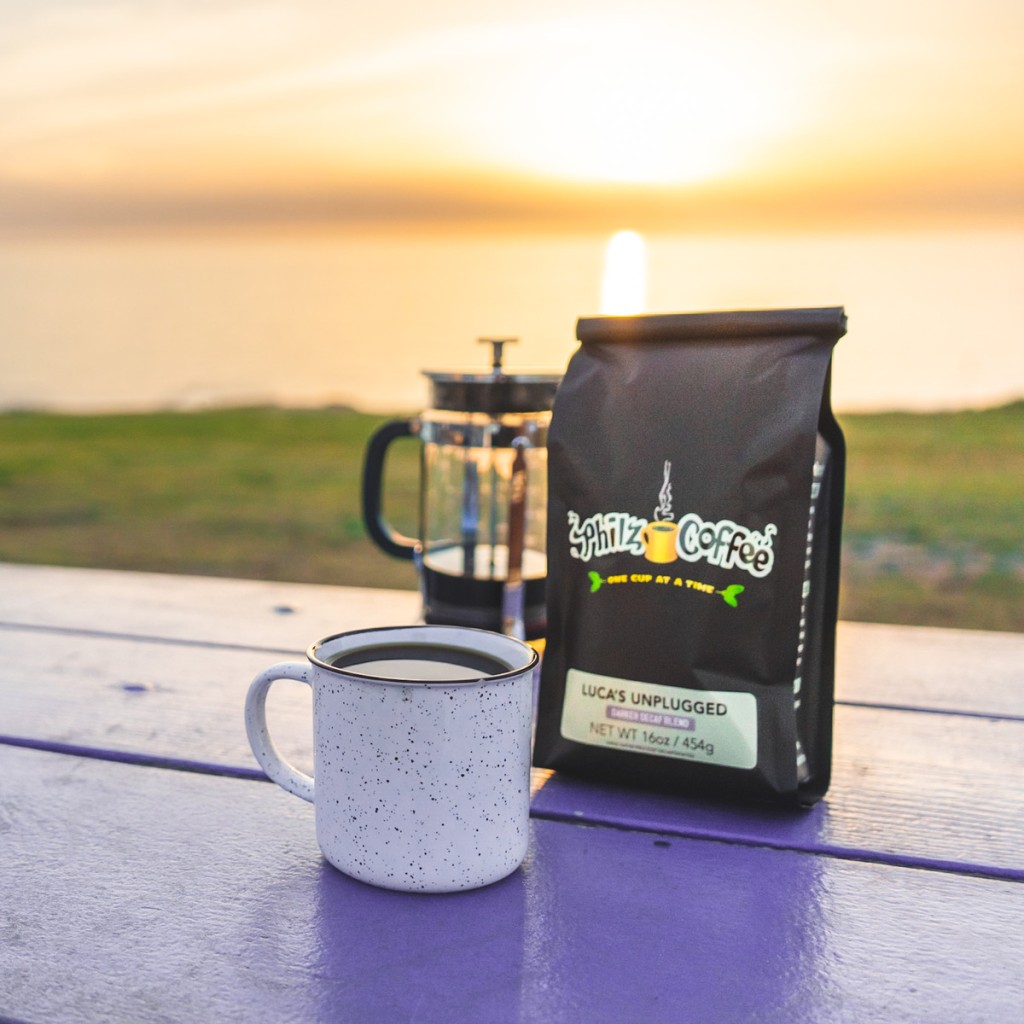 Plus, Philz Coffee in Culver City offers a broad range of coffee so that you have something new to try every time you visit the place. Here, you will come across the most original coffee blends that are placed into three categories, Light and Bright, Medium and Balanced, and Dark and Bold.
Hence, no matter what type of coffee your taste buds prefer, you will get it easily at Philz. And, you have the option to customize your cup as well.
Address: 9300 Culver Blvd #113 Culver City, CA 90232.
Specialties: Jacob's Wonderbar, philtered soul, and ecstatic iced coffee.
Stumptown Coffee
Stumptown Coffee is a must-visit place for coffee addicts. Their staff really knows how to ace their coffee, in terms of taste, froth, and texture.
Furthermore, they have several coffee varieties for you to pick from. The amazing menu has Coffee, Mocha, Americano, Rose Gold Latte, etc. Every cup is roasted to perfection to give you a superior coffee experience.
Besides, this cafe has a nice ambiance and elegant setting.
Address: 806 S Santa Fe Ave Los Angeles, CA 90021.
Specialties: Ginger cold brew sparkler, rose gold matcha, and draft nitro cold brew.
Super Domestic Coffee
Another cutesy coffee shop in Culver City that will win your heart with its coffee. Super Domestic Coffee has many items on its menu to satisfy your random hunger pangs.
At this place, you can order New Orleans Cold Brew, Single Origin Cold Brew, Cold Brew Draught, Cafe Au Lait, and other types of coffee. All of their coffees are made to match high standards of taste, thus making sure they serve only the best coffee.
Moreover, you can also have Bagels, Burritos, Tartines, and Granola at Super Domestic Coffee.
Address: 10054 Culver Blvd, Culver City, CA 90232, United States.
Specialties: Caprese toast, burrito, vanilla bourbon mocha.
Go Get Em Tiger
Once you enter this coffee shop in Culver City, you will be met with the lovely smell of hot coffee. You will instantly feel attracted to their coffee.
Moreover, here you will get amazingly brewed coffee that will be a delight to your palate. They offer Almond Macadamia Latte, Housemade Chai, Filter Coffee, Espresso, etc. Their beverage selection is carefully picked to make sure you can have anything you like.
Address: 230 N Larchmont Blvd, Los Angeles, CA.
Specialties: Almond macadamia latte, mocha, and sandwich de pavo.
King's Cafe
At King's Cafe, you will get to enjoy one of the best coffee in Culver City. They carefully prepare each cup to make sure it meets the right quality checks and tastes. Hence, you will love the froth and flavor.
They have some of the most delicious coffees you will ever taste. And, once you try their coffee, you would want to come back for more every day. That's how good they are.
You can order Drip Coffee, Cappuccino, Espresso Macchiato, or any other type of coffee you like. The staff will make sure that you are satisfied with your order.
Address: 5508 Sawtelle Blvd, Culver City, CA 90230, United States.
Specialties: Cafe Au Lait iced drink, Yerba matte latte, and drip cof

fee.
Metro Cafe
This is an elegant cafe to pick for your coffee cravings. At Metro Cafe, the staff will serve you a yummylicious cup of coffee that has the right balance between bitter and sweet tastes.
Furthermore, they have a delish menu that includes many items apart from coffee. The menu includes Eggs, Pancakes, Omelettes, and more. Therefore, you can also go here for a nutritious breakfast or brunch.
Regarding coffee, they have Cafe Latte and Espresso, among other types.
Address: Metro Cafe, 11188 Washington Pl, Culver City, CA 90232.
Specialties: Freshly squeezed Orange juice, iced coffee, and mimosa.
Editor's Pick: The Ultimate Guide To Exploring Northern Lights
The Boy and the Bear
It is one of the best coffee places in Culver City. They only give you the best quality products, and you won't be disappointed with them.
Plus, the coffee collection is amazing. The Boy and the Bear offers Lattes, Cortado, Vegan Mocha, Americano, and much more. So, whatever type of coffee you like to drink, you can easily have it here.
Address: 2712 W. Washington Blvd Culver City CA 90066.
Specialties: Sparkling ice Americano, nordic lights, and macchiato.
Takeaways
In conclusion, finding the perfect cup of coffee can be a unique challenge, but rest assured, the coffee shops listed here are among the finest in Culver City. Known for its skilled baristas and exceptional brews, each location guarantees a delightful coffee experience. So, as you explore these recommendations, you can do so with the confidence that you're sampling some of the best coffee the city has to offer.
If this coffee guide was truly helpful for you, check out the guide to the best coffee places in Santa Ana, Anaheim, and Laguna Beach!